---
...
---
The prototypical unit, with velcro for face complementarity...

...
---
---
who let the dogs out? hah, sorry...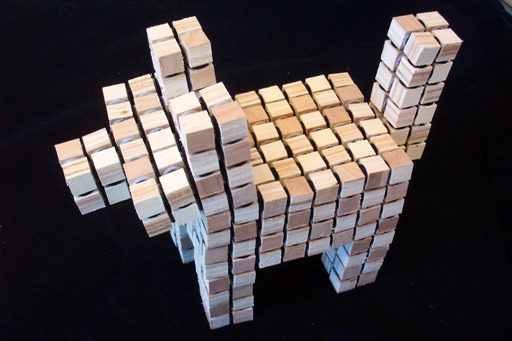 Admittedly, this pooch was done backwards... the units have not yet been strung together. Although I do have a code output from my program that directly specifies how I would do so, I think I am better off directing my efforts towards developing automated translation of the code (instead of doing it by hand)... which, when completed, will undoubtedly take less time than this assembly did, for an identical doggie...
---