Assignment 7
Injection Molding: The ZT4 Mold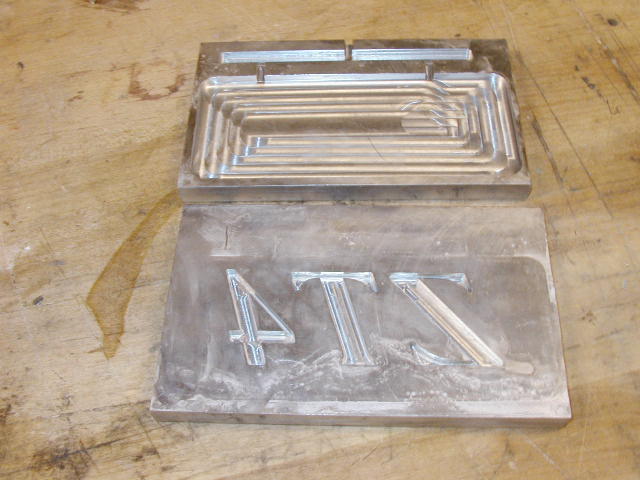 This project began where last week's ended, with the finished ZT4 mold. Also shown here is the plate which fits along with my mold into the larger angled plates which are then held by injector. The hole into which the plastic is injected is halfway down the plate, but the plate should be on the right side in the injector for best performance.
These are the angled plates which hold the mold that I milled and the shim material placed into these plates with my mold to make a tighter fit.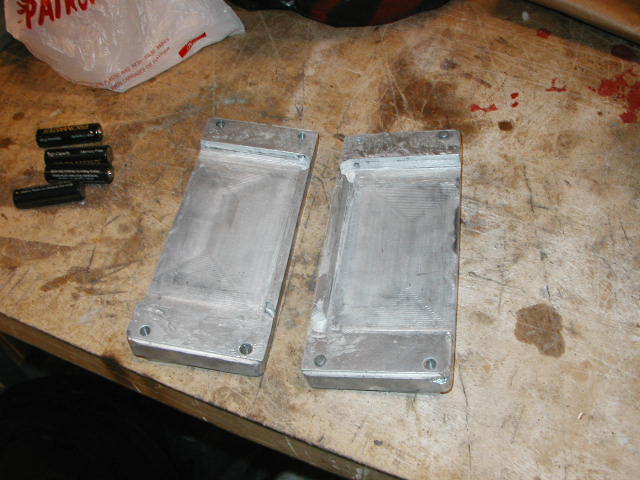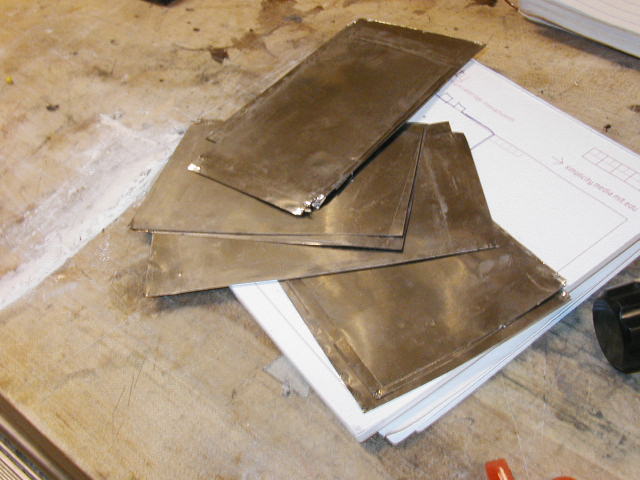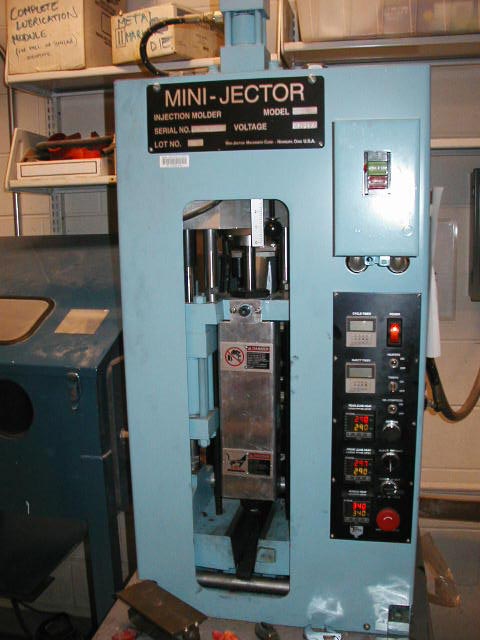 Here is the injector. Notice the wedge-shaped space at the bottom--this is where the plates fit intot the machine.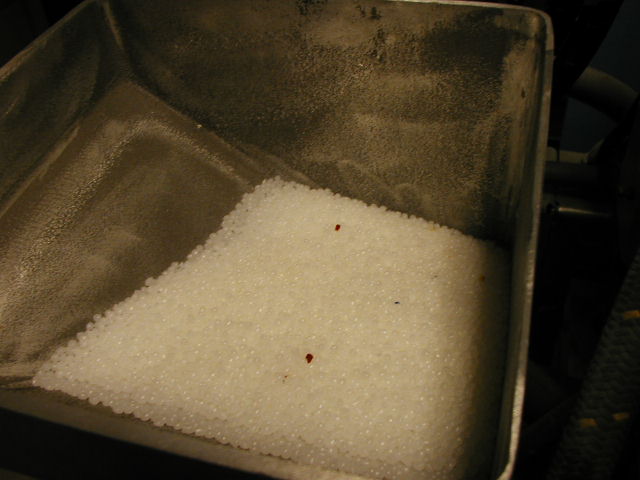 This is the hopper behind the machine from which plastic is drawn into the injector. As the following will show, it takes very few of the colored pellets to make brightly colored parts.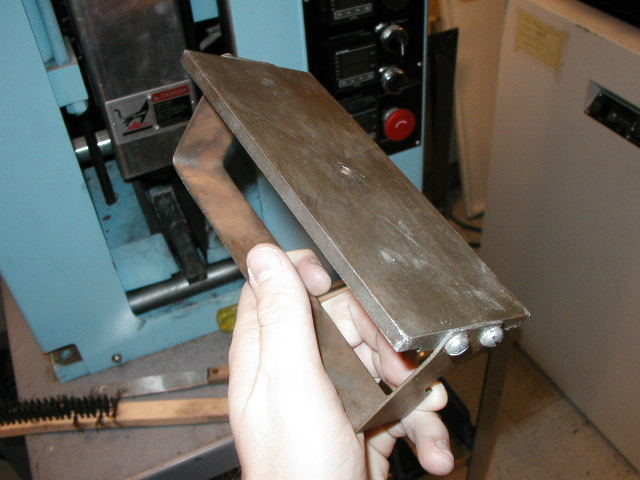 Before injecting my mold, the machine had to be purged. To do this, I simply went through the steps to inject a mold (below), only with a special tool used for this purpose in place instead of the mold.
Steps for running the injector:
Turn the heaters on.
Set the temperatures and let the injector heat up. For these settings, I used 290, 290, and 340, top to bottom.
Change the pressure if necessary (to the right of the machine). Clockwise turns increase the pressure. I used around 1000 psi--1000 to 1200 psi are typical on this machine.
Turn the timers off.
Turn the hydraulics on (green button).
Press the extrude button and hold it until the desired amount of plastic has been sucked into the injector.
Insert the tool. This is where a mold could be inserted instead. Sometimes it does not fit right because the nozzle sticks out too far, and the screws at the top of the rods must be tightened or loosened.
Raise the carriage (turn the bottom dial counter-clockwise).
Tighten the screws a bit.
Lower the carriage.
Inject the mold (turn the knob second from the bottom counter-clockwise).
Extrude material for next time.
Raise the carriage and remove the tool (or a mold). When using the purging tool, be careful because the purged plastic is very hot.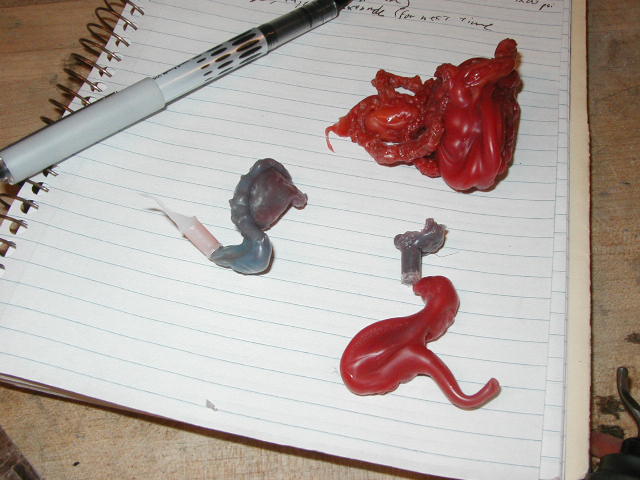 These are the results of the purging operation.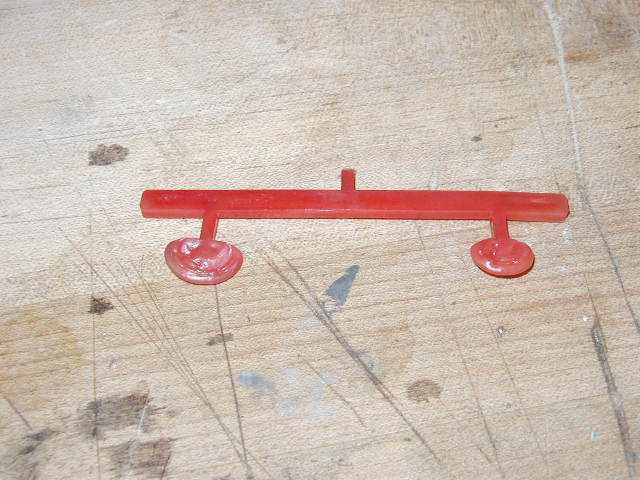 On the first attempt, I extruded far too little plastic and didn't get far past the gates.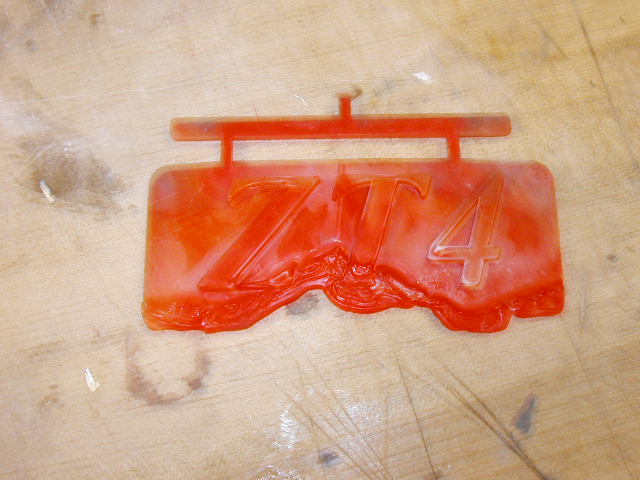 On the second attempt, most of the mold was filled, but not all of it.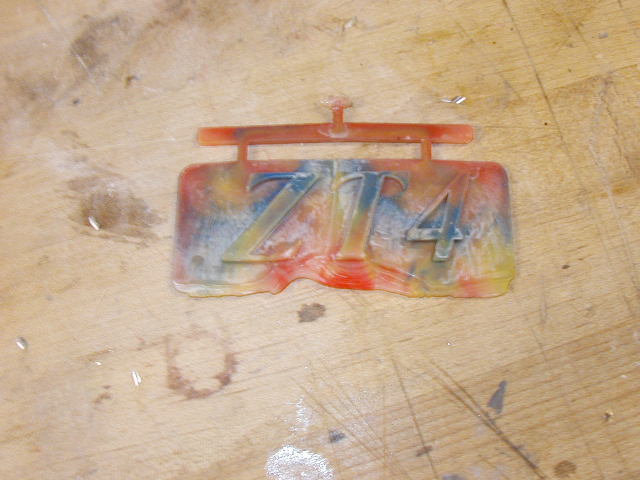 On the third attempt, more of the mold was filled.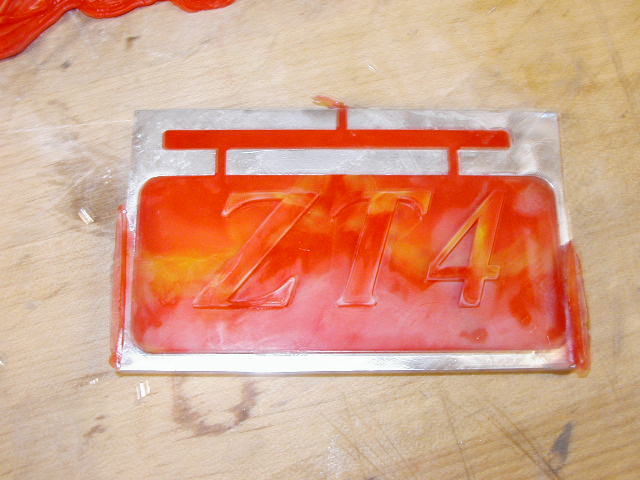 The fourth attempt finally filled the mold.