---
14nov2005 - Eighth Assignment
---
In addition to the elephant, I quickly modeled a ball-chain in blender, to test the zcorp's ability to print concave and enclosed (three dimensionally interlocked) pieces. Unfortunately, the model did not take into account the brittle nature of freshily printed zcorp models, as well as their mass, so every part of the chain broke upon removal from the bed. Still, the enclosed ball and sockets remained intact, and were quite easy to clear of excess powder, using the air brush.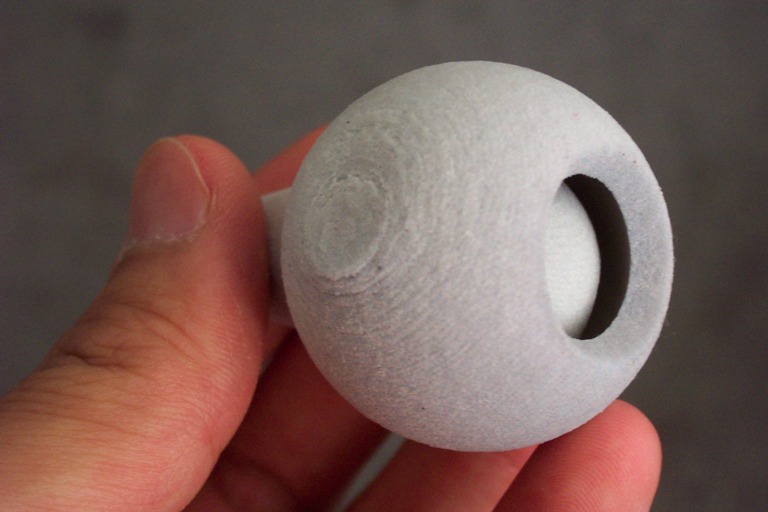 14nov2005 - Eighth Assignment
---
---
The biggest lesson learned, for this week's assignment, is that a poor scan will produce a virtually unworkable file, and it is much more efficient to work towards getting a good scan, than trying to patch up a poor one. For this assignment, I chose a little stone elephant for scanning and reproduction. Eventually, I found that with its dark color a good scan could be had by setting the laser power to 100 (full), and scanning in thirty degree rotational increments. With the laser power this high, it did produce reflection artifacts that actually made post processing easier, as they were coplanar and intersected the turntable surface along a line that was perpendicular to the laser, therefore providing a means for orienting the view such that it was easy to select and delete the turntable from the scan.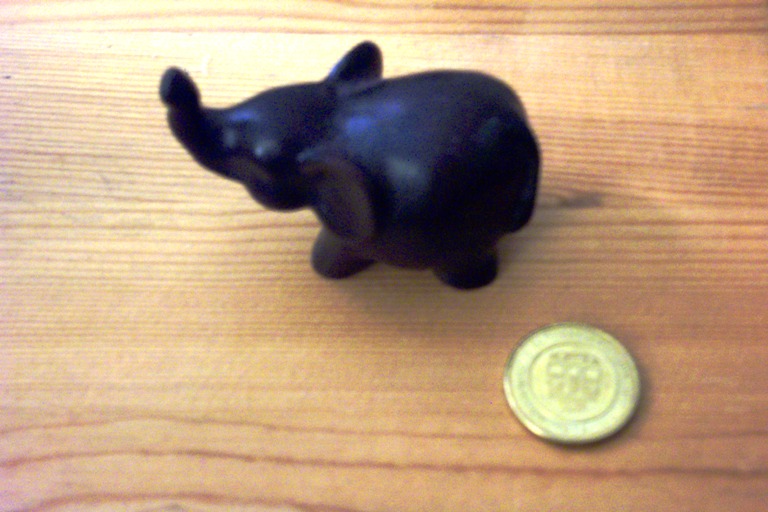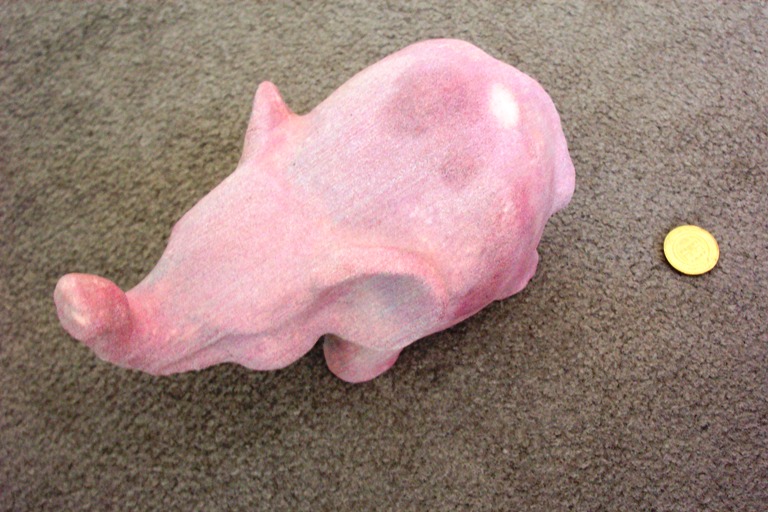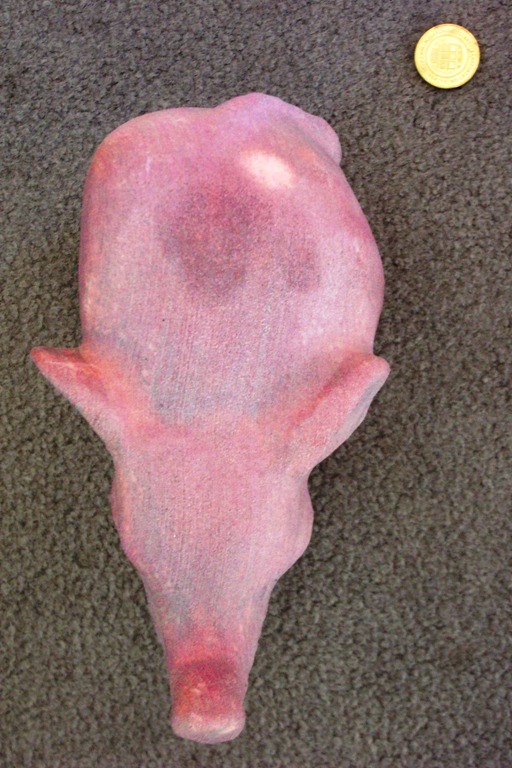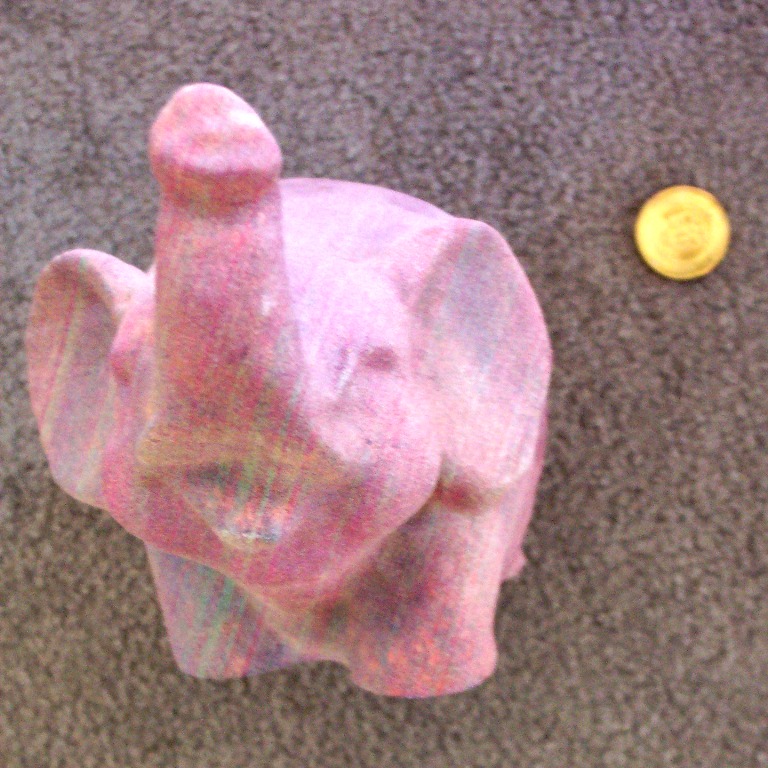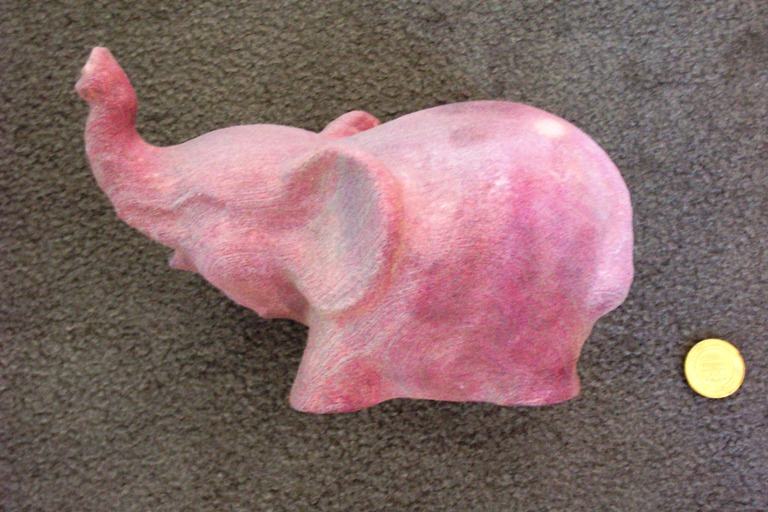 ---
---