---
21nov2005 - Ninth Assignment
---
For this assignment, I've decided to test my own ability to do waveform generation, by trying it in one dimension. My initial intent is to do so with an elastic string, like a cut rubber band, and solenoids that I produce with the vinyl cutter. Good, powerful solenoids are easily made by creating a lot of coils in parallel (to keep the total resistance down), which may be simple to produce by stacking two dimensional vinyl cut coils.
21nov2005 - Ninth Assignment
---
---
Knowing that board traces work well at 0.024" thickness, a standard in eagle, I used eagle to generate the cad files, for these coils. The smaller diameter coil has the same number of wraps as the larger one; they are more tightly packed. The larger diameter coil is four layers thick, and the smaller diameter coil is sixteen layers thick, and took a few hours to assemble.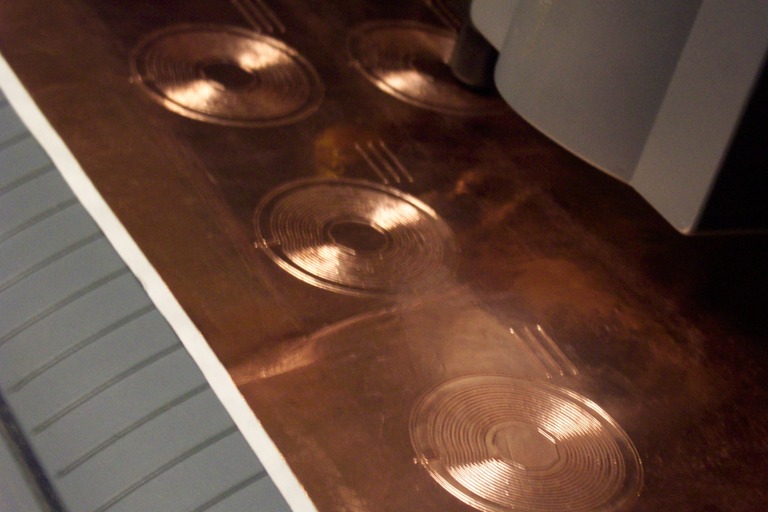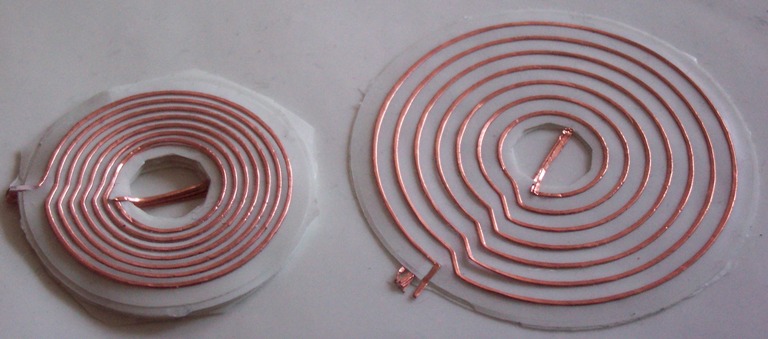 21nov2005 - Ninth Assignment
---
---
---
Another method making such coils, with the vinyl cutter, involves cutting parallel linear traces, then wrapping them by hand. A single (serializing the traces) trace coil can be produced by offsetting the attachment by one trace, or (more practically) a larger coil could be made by wrapping a set of long traces, with each trace in parallel.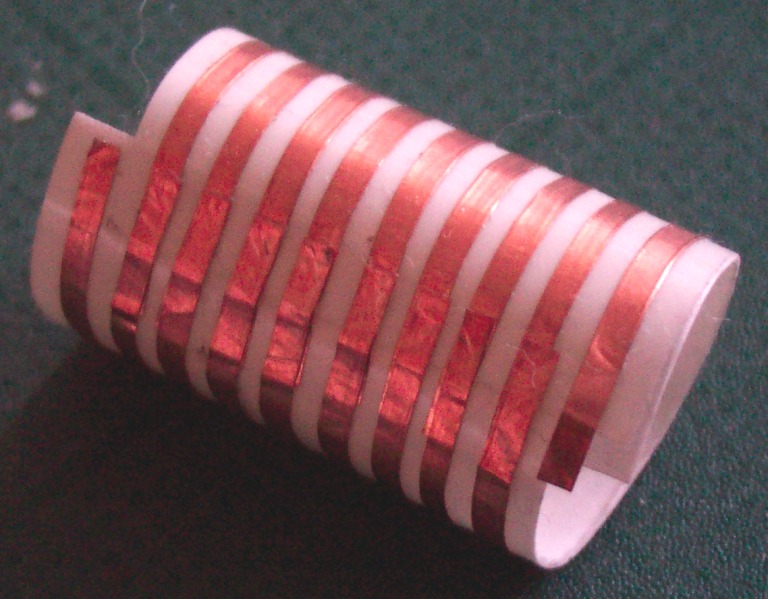 I would generally recommend using the vinyl cutter for this purpose (solenoids), if you are specifically looking for relatively weak (not for mechanical purposes), thin and flat coils. Otherwise, the time and raw material costs are much greater than winding coils by hand...

For my project, I am planning to use such coils for mechanical purposes, so I am now looking into non-vinyl cut solenoid fabrication processes.
---