---
Final Presentation - 19dec2005
---
I've come up with a name for this device... peridactylic dermocinegraph!
Okay, how about seismotectonic stereophonoscope?
Okay, okay but HDD (holophonic display device) doesn't really work... maybe just fabophonor, because it sounds funny... let me know if you come up with something better...
Final assembly of the fabophonor...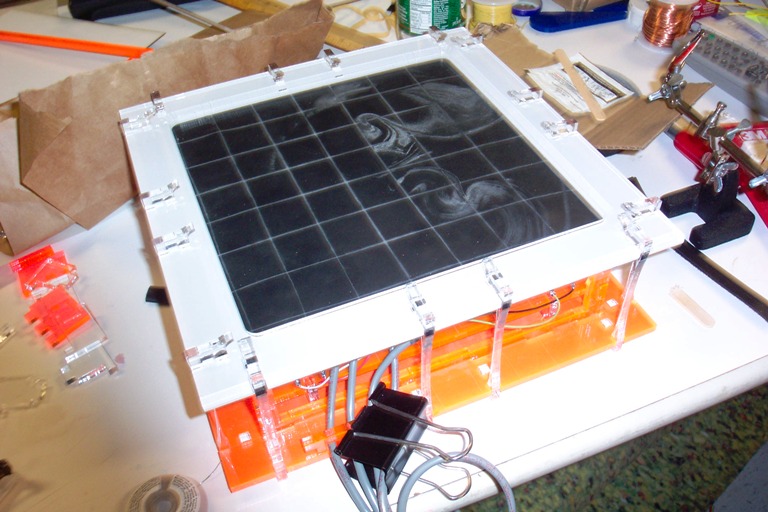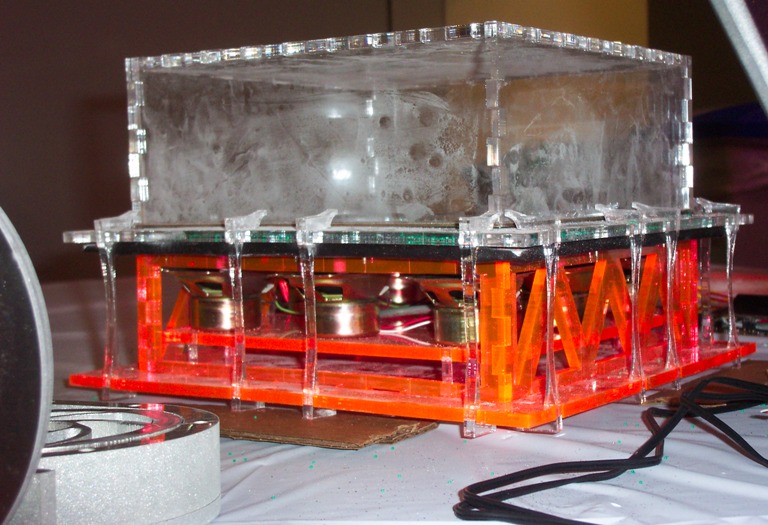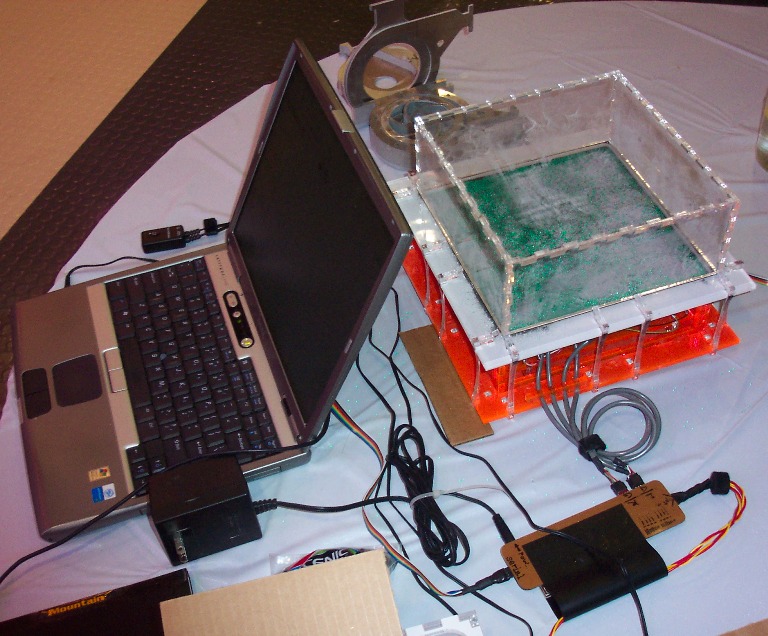 Final Presentation - 19dec2005
---
---
...a stab at a "musical instrument digital interface" (midi), in the form of an eight channel synthesizer / amplifier (one channel per actuator, all receiving rs232)...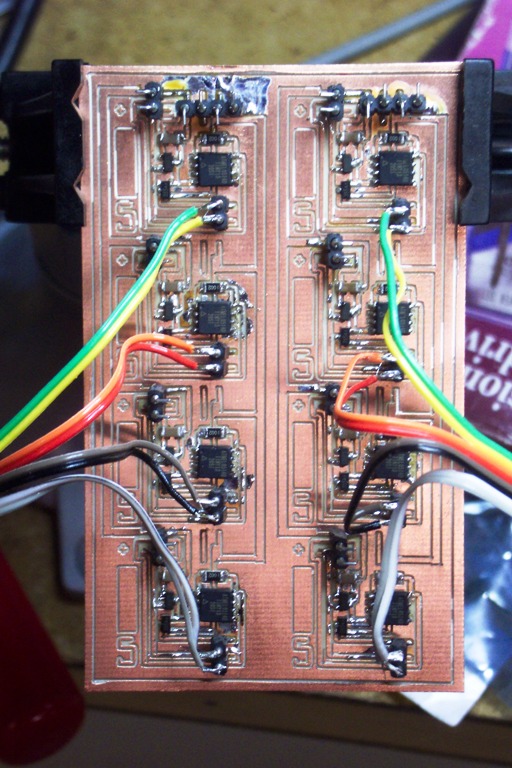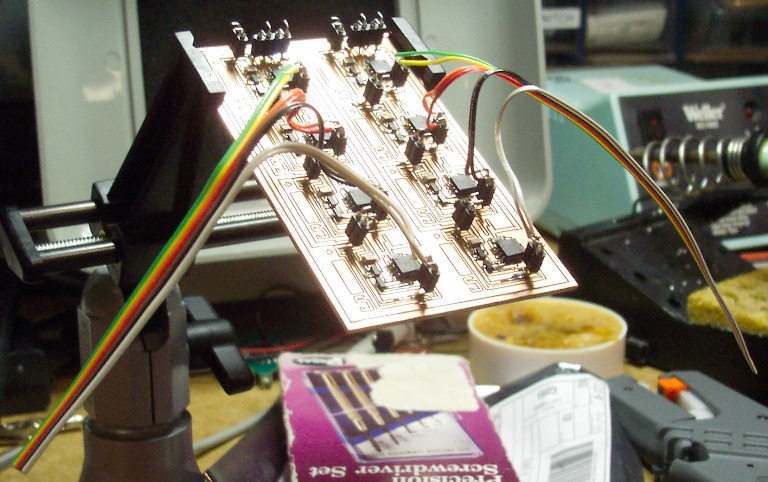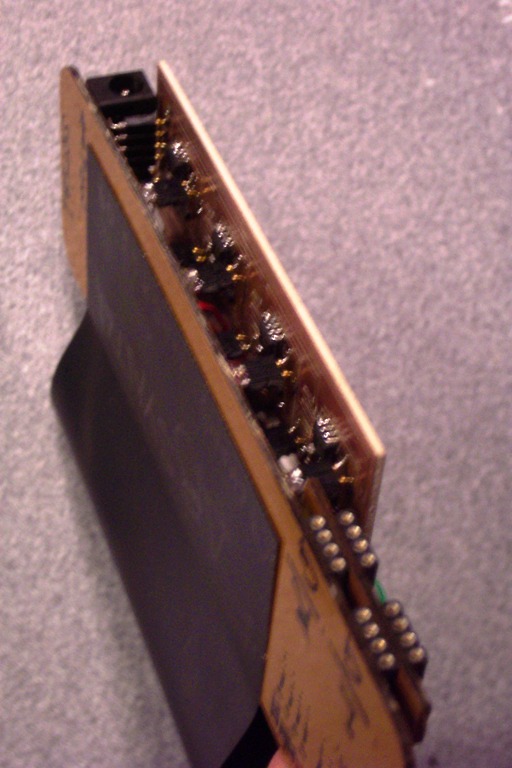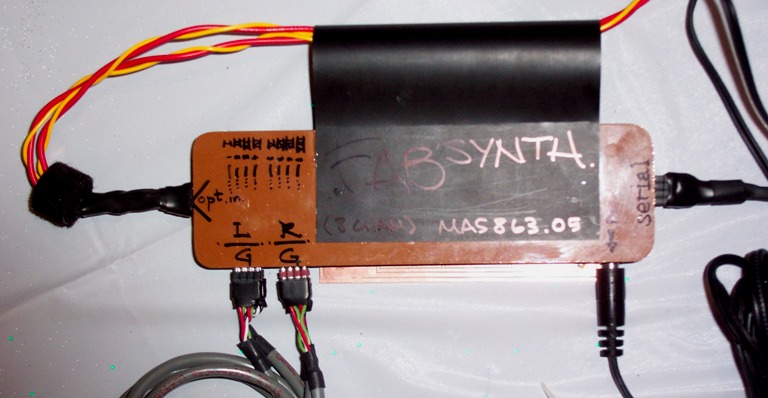 ---