Homemade flexible circuits and PCBs



Learned:
Techniques to fabricate PCB circuits from sratch and techniques for fabricating fleible
circuits. And that a microscope really helps when soldering such small components.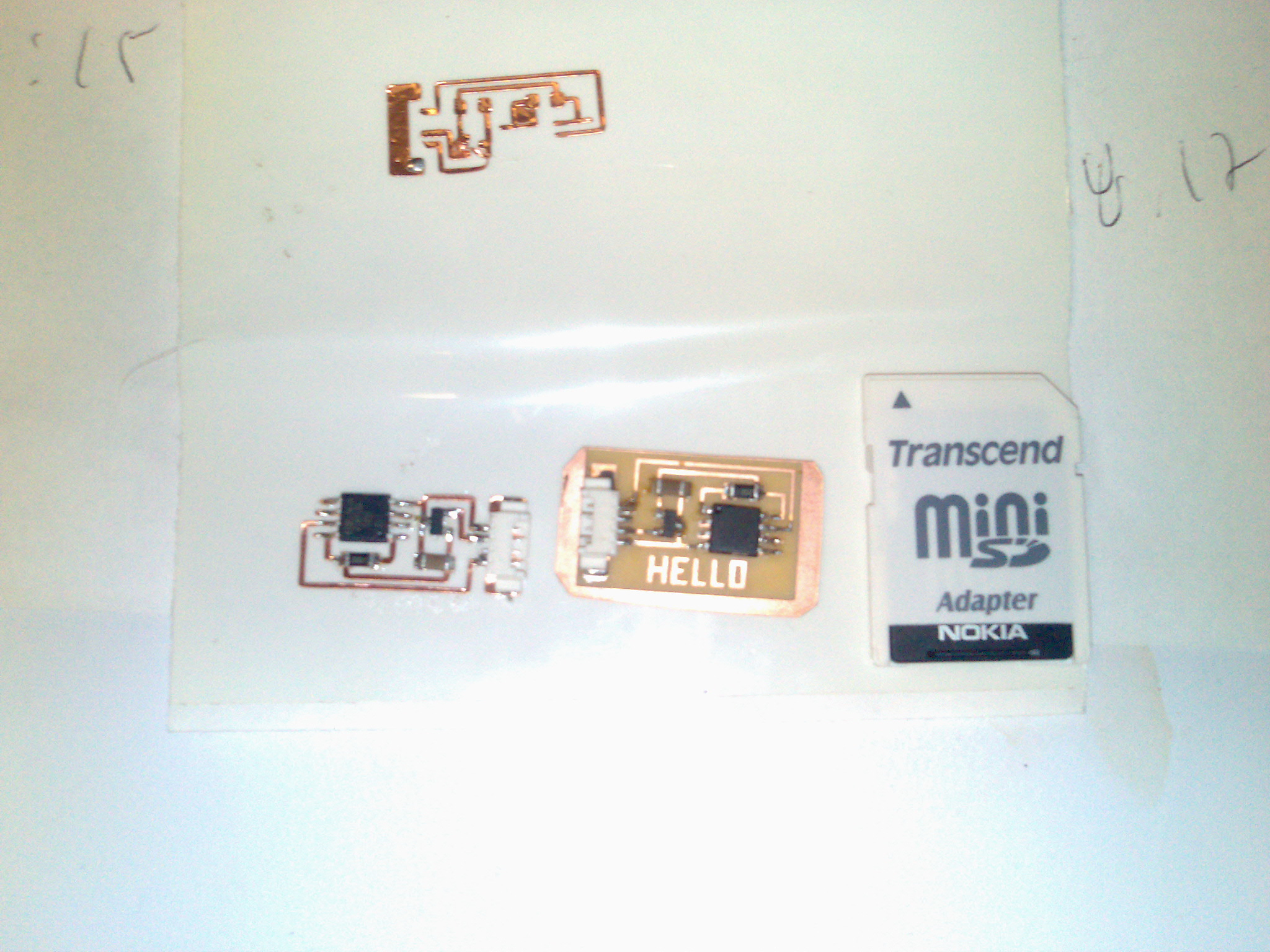 The leftmost circuit is actually copper sticker that has been transfered to
pressure sensitive adhesive and can be bent or wrapped around things(until
the solder joints break).
The right circuit is copper coated plastic that is eteched with a modela
machine to remove any unesessary copper.
The SD card adapter is there to show the scale of the circuits.