9/15 vinylcutter, lasercutter:
press fit-construction kit
I designed my kit with one major construction piece and three types of linkers. My CorelDRAW file consisted of white press-fit shapes having a black border. I used the Universal Laser Cutter on 1/8" cardboard, with 60 %Power, 15 %Speed, and 250 PPI to cut the shapes from the cardboard. Laser cutting created beautiful pieces (and left a nice cardboard cutout).

* Note that converting from InkScape to CorelDRAW is not easy (not possible?), and if you start with InkScape, you may have to model your project twice.





After playing with the pieces, I found that they were useful for creating animals.


DOG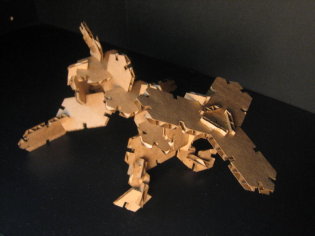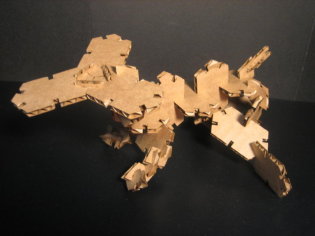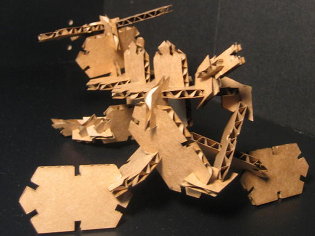 ELEPHANT