I have scanned half a garlic on the Modela, using 0.2mm resolution in all directions. After using Rhino, I applied a twist and then it inspired me for a building. It reminds me of the Expo58 in Eindhoven; the architecture by Le Corbussier (1958) - the Phillips Pavillon. The ground plan of this building was based upon a cow's stomac.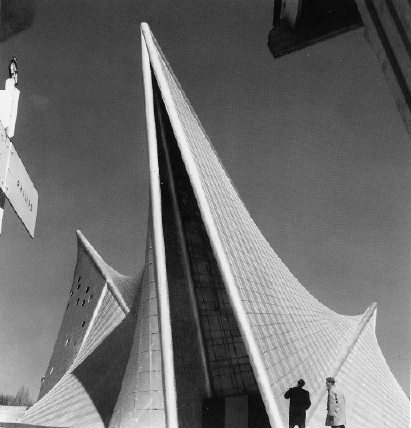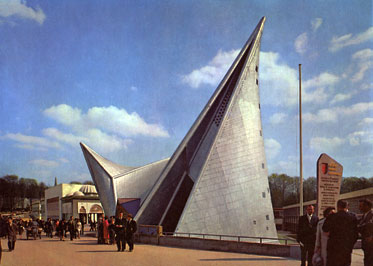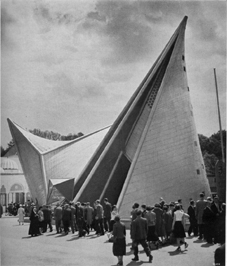 It was actually Iannis Xenakis who constructed this building, using the algorithms he normally employed for his music. The construction was so strong that they had to blow it up with dynamite to take it apart.
Inside the building, there were 410 loudspeakers built in the fassade, and distributed and mastered by tape recorders. It was Edgar Varese who made a music composition for this system and Le Corbussier who showed a slideshow on the evolution of man in this pavilion.
back |