3-axis CNC Desktop Mill
More project progress pictures can be found here: More Photos
Also, a more detailed write-up can be found on my website under projects.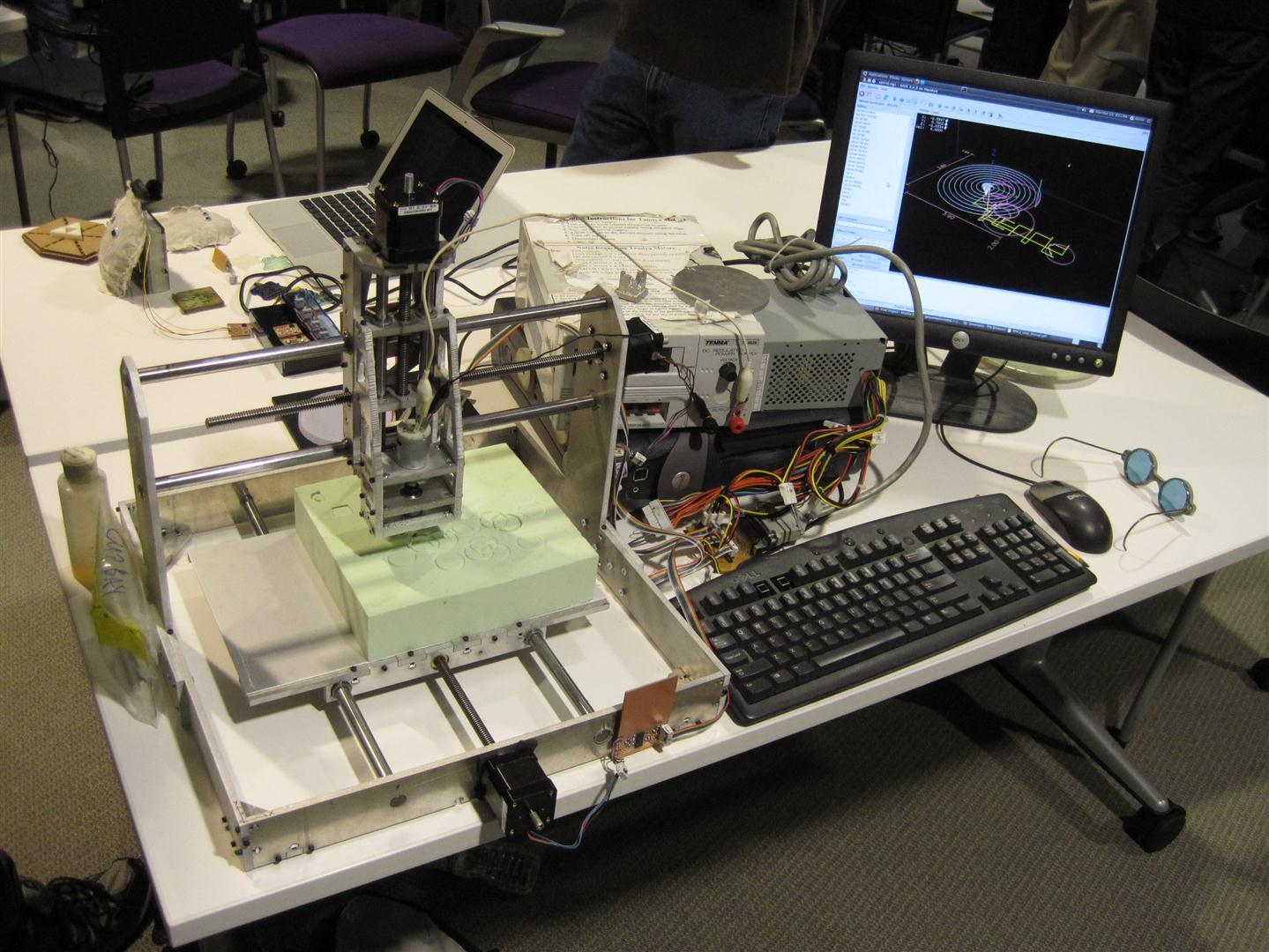 The mill is complete. The mill's name is Audrie. The three axes move very smoothly and without jamming along the length of the steel bearing rods: apparently the flexures are performing their function. I was planning on using some constant force springs to take out any slop in the stages, but the nuts have almost zero backlash, so I won't need to use them right now.
The stepper driver boards and the EMC software are working fine. EMC2 is very impressive in that its functionality is modular and configurable, while its interface is cleaner than any other similar program that I have seen.
The mill is quite stiff, and capable of cutting many materials (see link below). Additionally, vibrations caused by the motor are small. The machine has a working volume of 13"x8"x4.5" (X Y Z) and a footprint of 16"x16"x14" (X Y Z), yielding a ratio of 0.13. Jamming from overconstraint is overcome through the use of flexures and compliant motor mounts.
Milling out a circle contour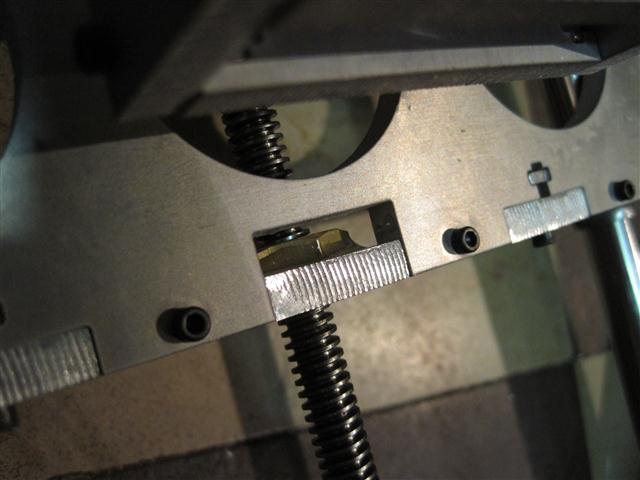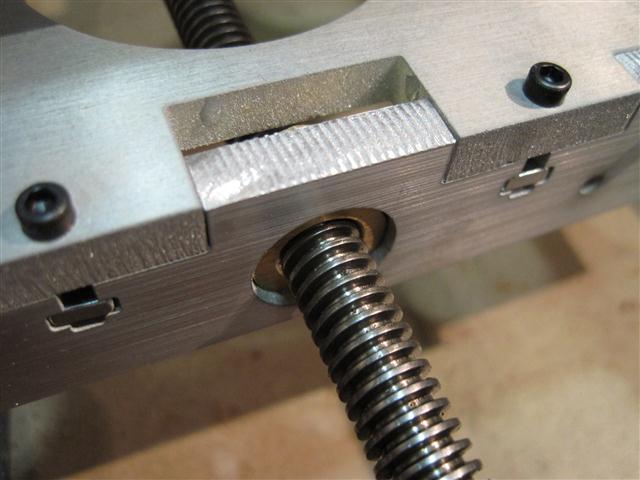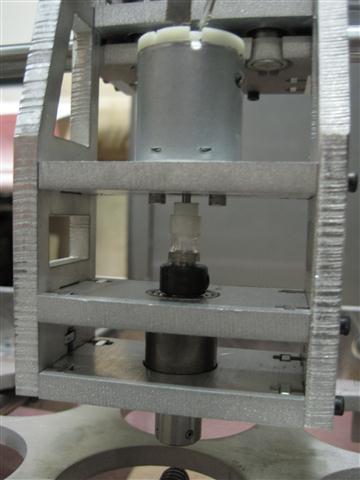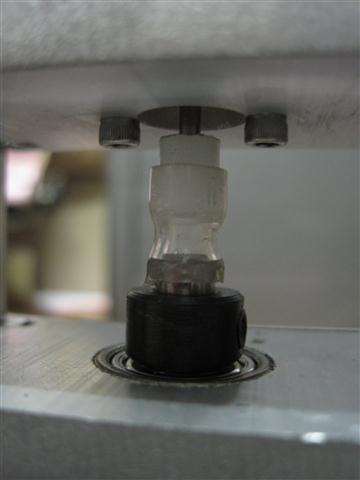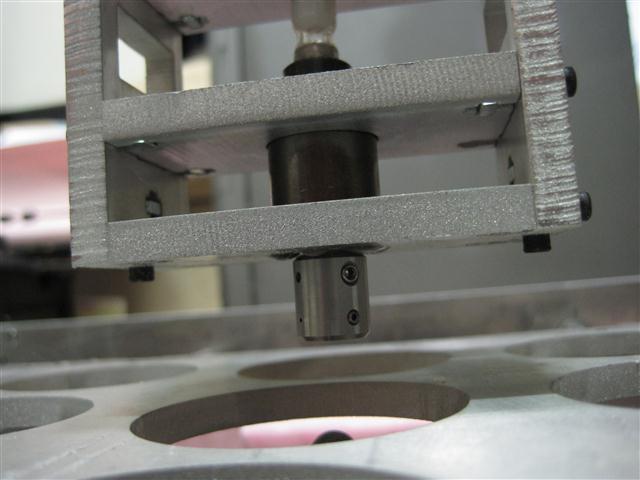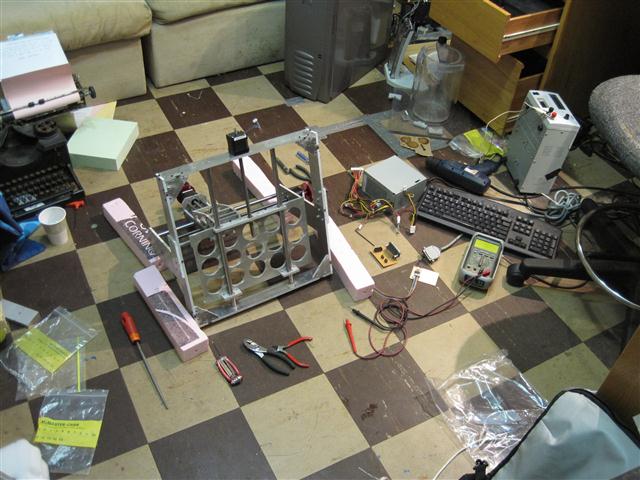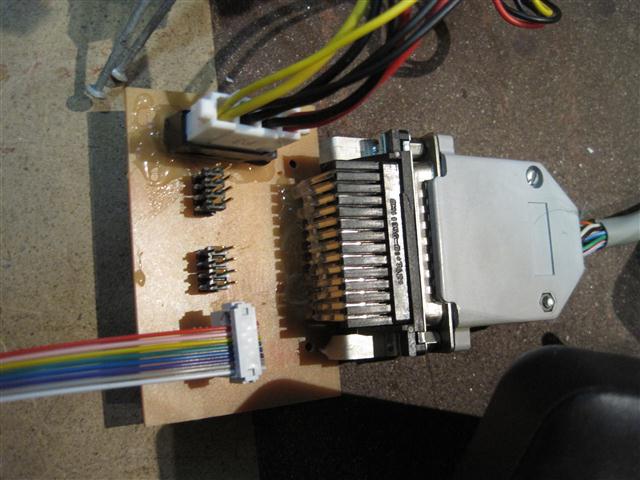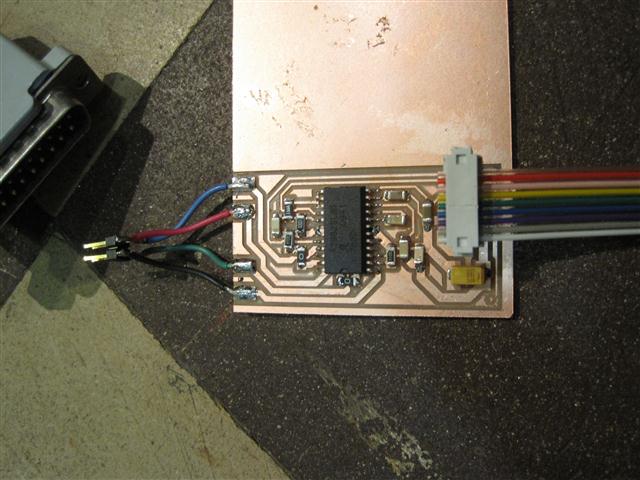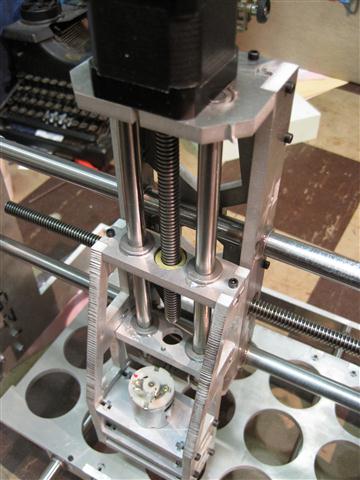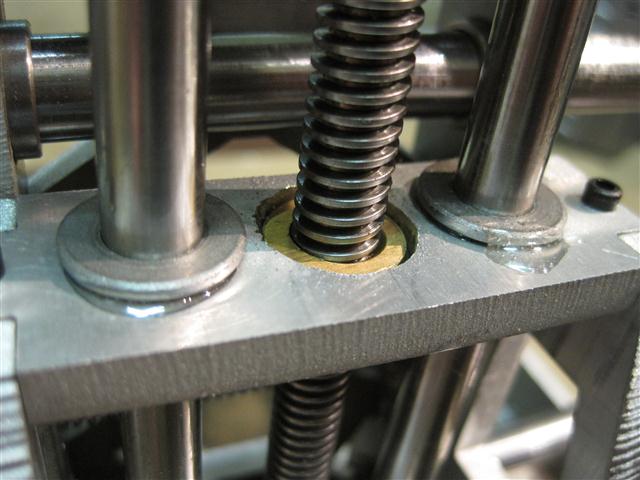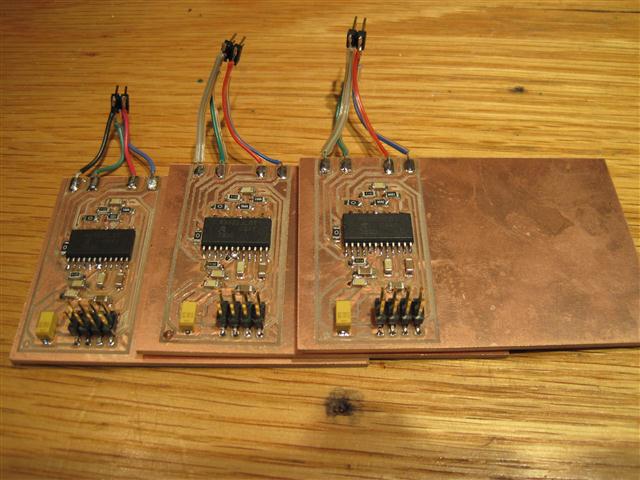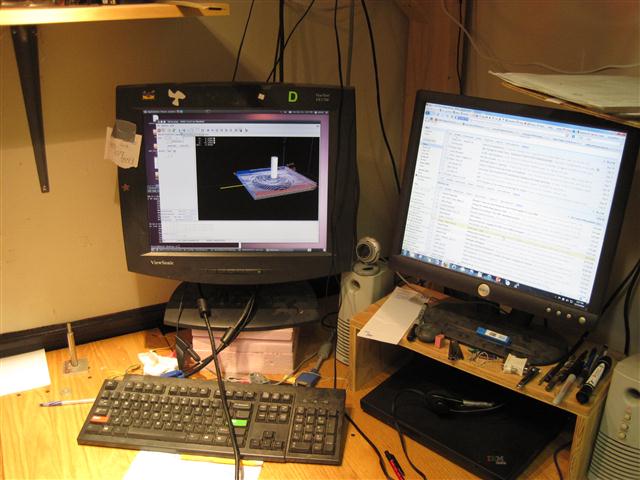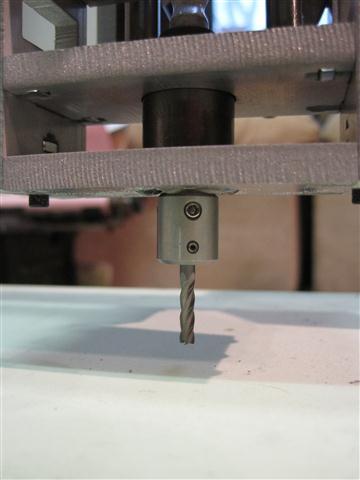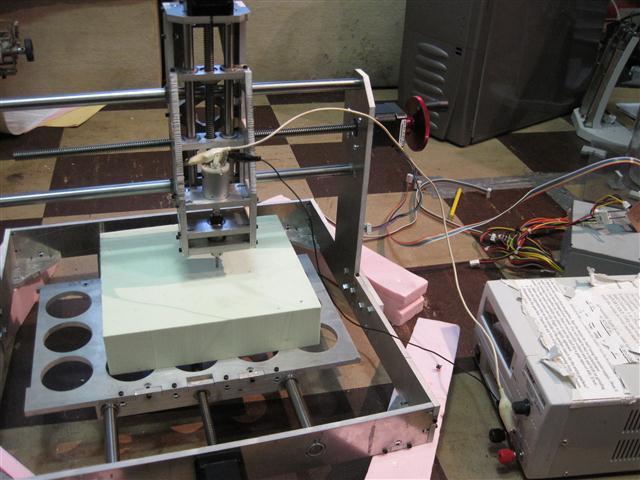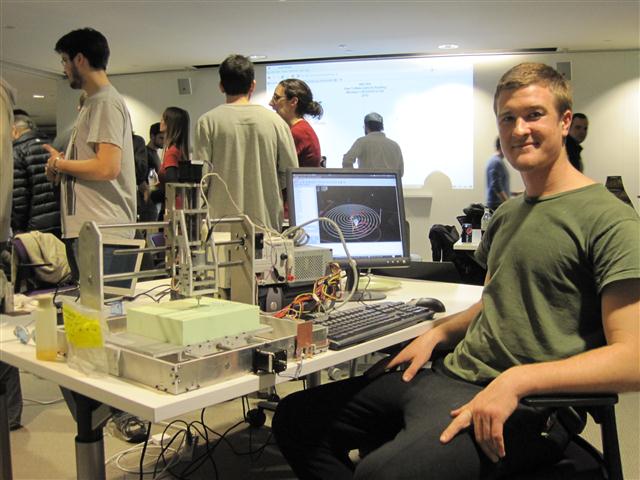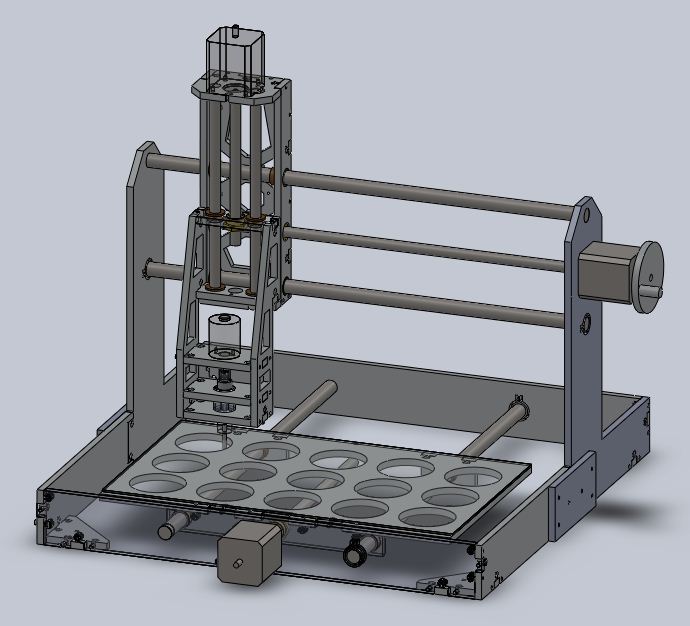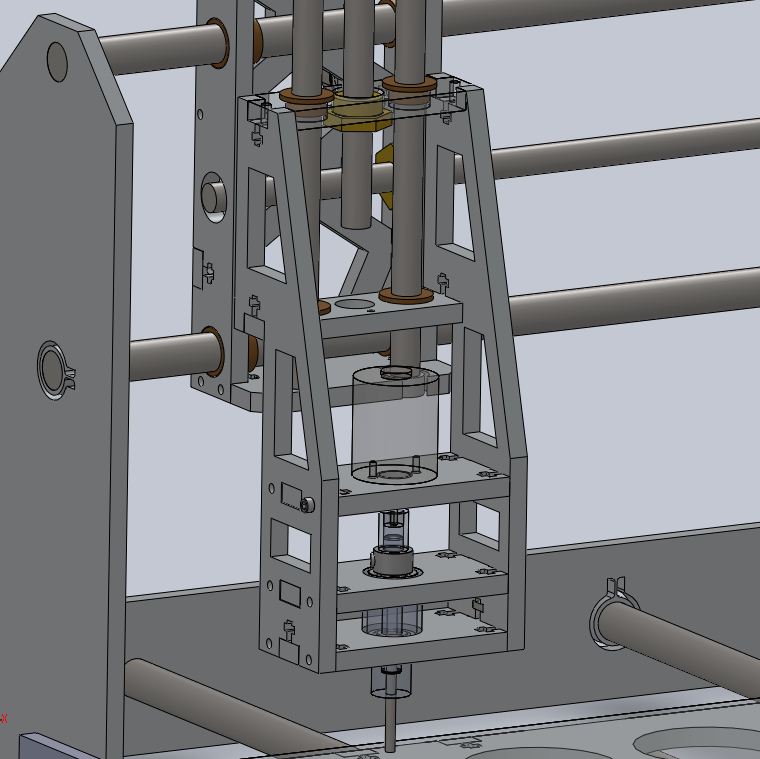 Smooth sliding axes.
Facing foam.
DXF file of nearly all the waterjet parts
Bill of Materials
More photos of materials machined can be found here: Machined Materials
Much thanks to and inspiration from: