contact // irina chernyakova
1 [0912] FINAL PROJECT PROPOSAL 2 [0919] COMPUTER CONTROLLED CUTTING 3 [0926] ELECTRONICS PRODUCTION 4 [1003] COMPUTER CONTROLLED MACHINING 5 [1010] FINAL PROJECT UPDATE 6 [1017] MOLDING / CASTING / COMPOSITES 7 [1024] EMBEDDED PROGRAMMING 8 [1031] 3D SCANNING + PRINTING 9 [1107] INPUT DEVICES 10[1114] OUTPUT DEVICES 11[1121] INTERFACE + APPLICATION PROGRAMMING 12[1128] MECHANICAL + MACHINE DESIGN + FINAL PROJECT UPDATE 13[1205] NETWORKING + COMMUNICATIONS 14[1212] FINAL PROJECT DEVELOPMENT 15[1219] FINAL PRESENTATIONS
1 archive[-al machine]
For the final project, I'd like to make an physical archive for the work completed in this class. Reflecting on the semester, we've learned so many different things. Coming in with no background in electronics or programming, I'd like to use the final project as an opportunity to re-work some of the projects from the semester in the form of an archive. Think of as [How to Make Almost Anything, in a box] or [the idiot's guide to how to make almost anything.]
prior art:
NATURAL HISTORY + CURIOSITY CABINETS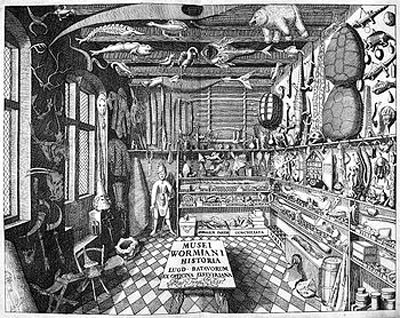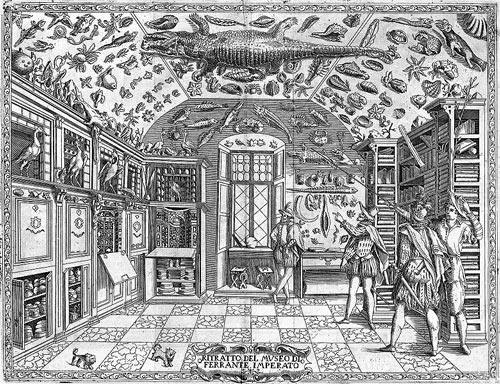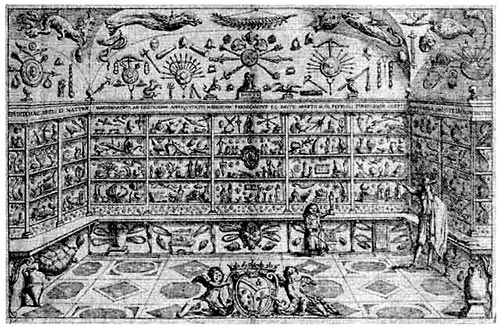 RE-INTERPRETED; DISPLAY FOR GLASS-BLOWN SPECIMENS / SCULPTURAL CROCHET DISPLAY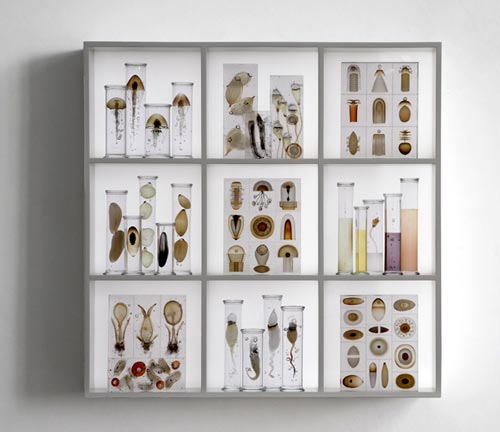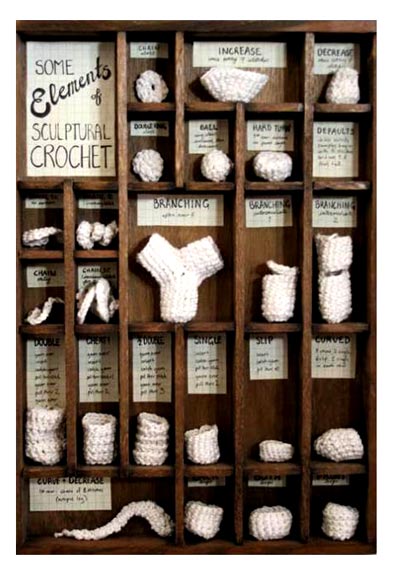 PHYSICAL / DIGITAL RE-INTERPRETATIONS; CABINET W/ RFID TAGS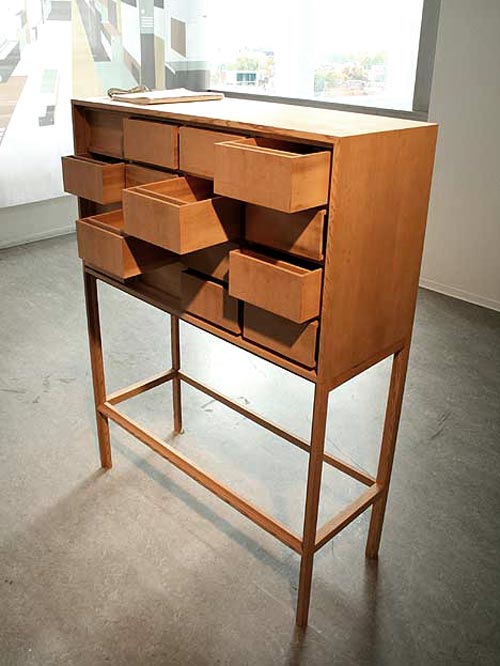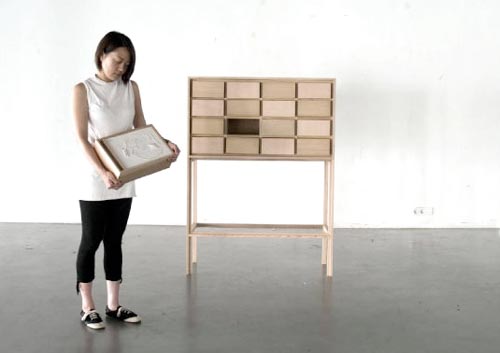 VIDEO HERE

LED ARRAY TYPECASE / SUDOKU (click on the image for original page)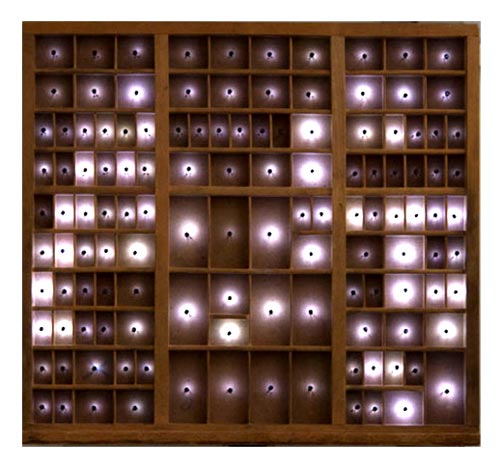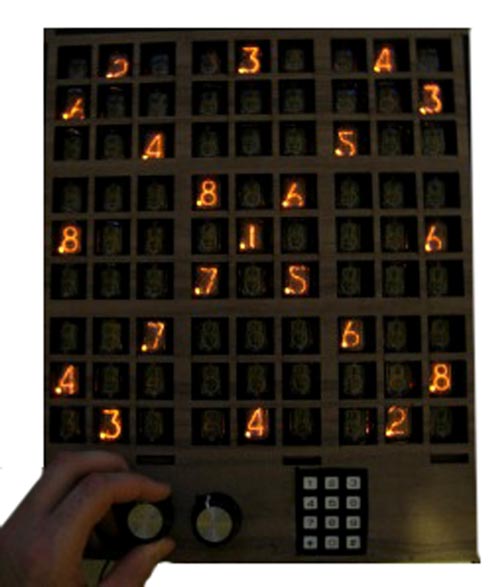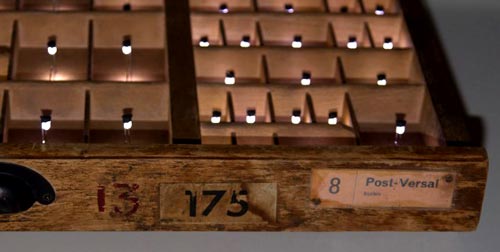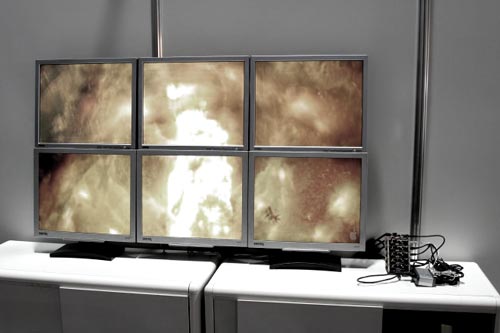 Also, found this class from Carnegie Mellon: Making Things Interact. Assignment 5 was Curiosity Cabinets, some interesting interpretations...
The archive[-al] machine is a press-fit physical archiving system; made to display and teach the viewer about basic concepts of fabrication.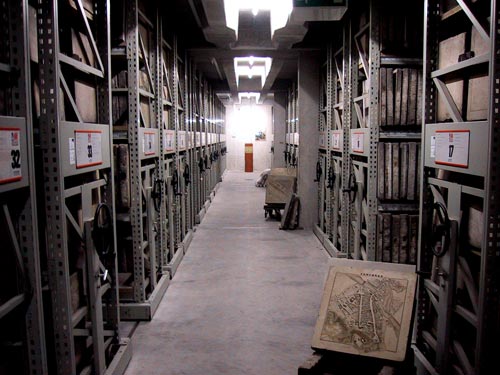 +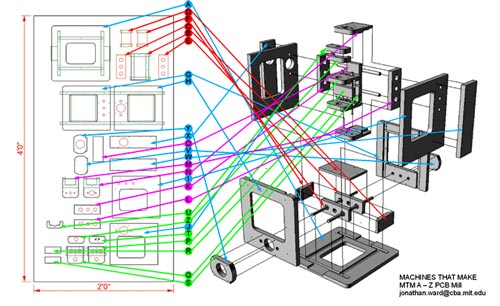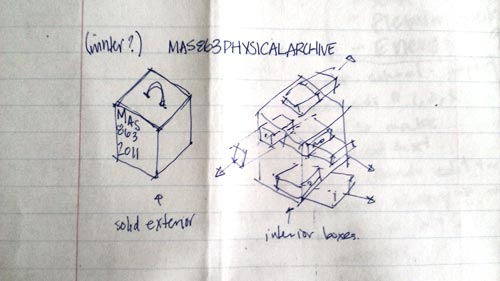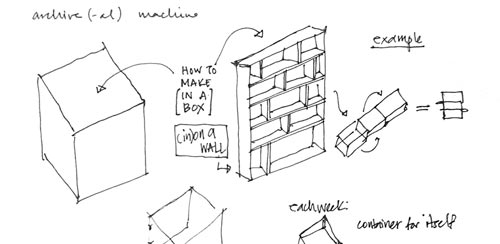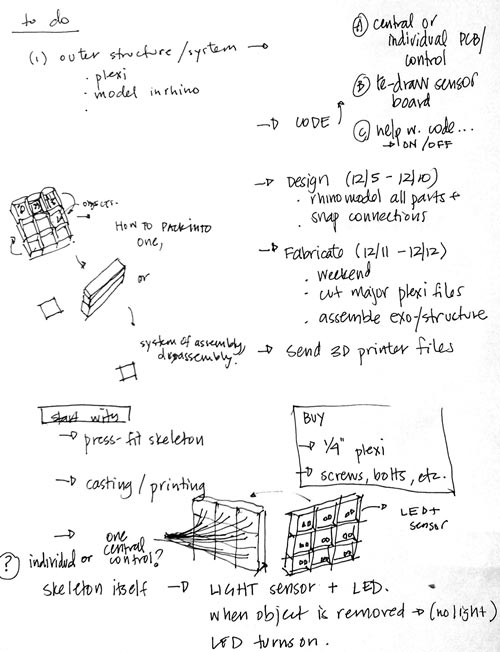 Step 1 is to evaluate the projects from each week, and decide on an overall thematic. Having produced a first iteration of all the projects, and considering everything I have learned thus far, I will re-produce the work for each week. I'd like to start with 3D printing and casting; and I've already started to re-make some of the eagle boards for the pcb's from various weeks, (images from last week) so these, along with instructions can be incorporate as well.

GOAL 1: is to complete the press-fit structure, along with the embedded LEDs, and code.
- figure out how the containers assemble or fold into each other and press fit joints
- what kind of LEDs, PCB with sensor and LED in each container? Or LEDs + sensor, central control.
GOAL 2: is to complete at least (1) week's worth of material, beginning with casting/printing.

MATERIALS:
basic:
1/4" PLEXI for press-fit
Light sensors + LEDs (equal number, one for each week's container)
consider week specific:
1 – laser cut
2 – producing the FABtiny
3 – shopbot and/or waterjet
…
2 mtm
This week the class also assembled an MTM, a machine that makes a machine. Designed by Jonathan Ward and Nadya Peek, the MTM is a inexpensive mini-milling machine; another version of the Roland Modela. David Costanza held a session on preparing the Partworks files; quite incredible to simply see the layout – all the parts necessary for the machine on two sheets of 18x36 material. I helped Emma and Akane finish cutting last minute, and unfortunately only caught the end of the assembly session as I had to watch this wonderful [kidding, actually one of the most gruesome, painful, disturbing films I have ever seen; yet incredibly interesting] film, PRIMATE, for another class.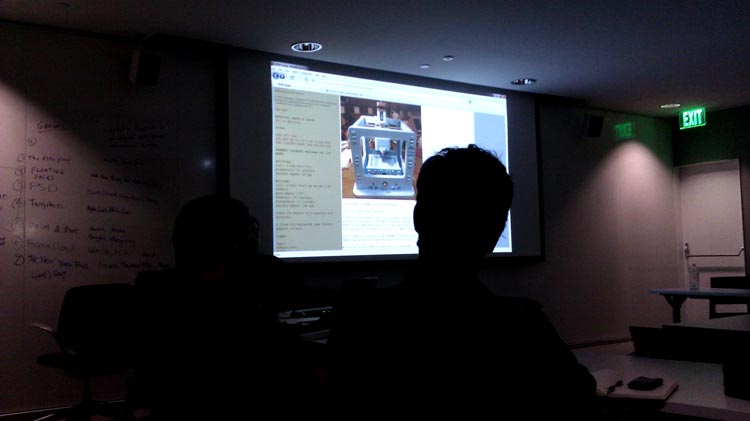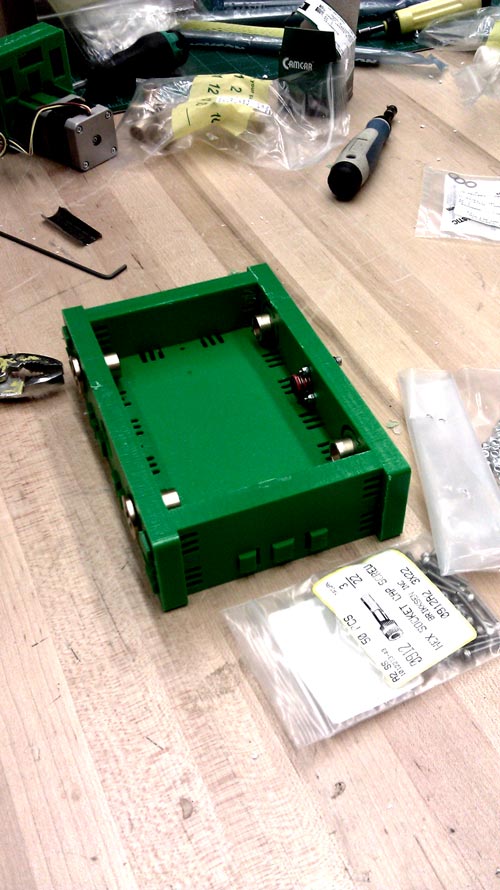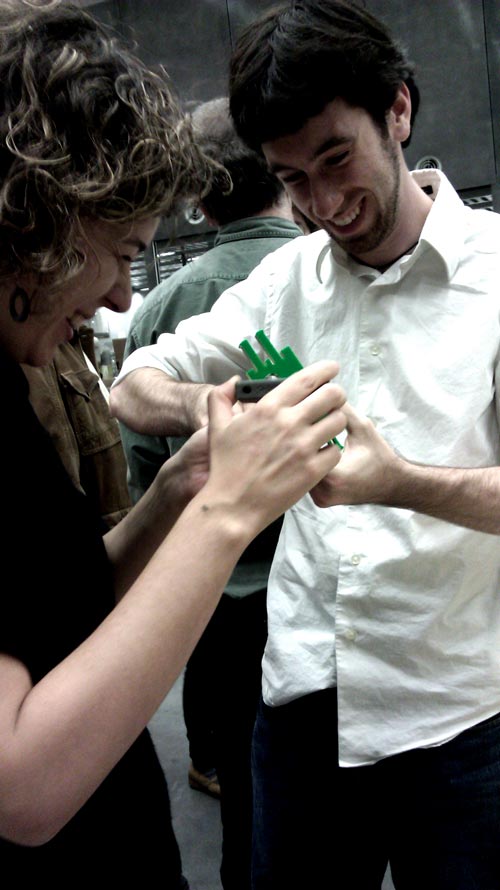 happiest Makers you have ever seen?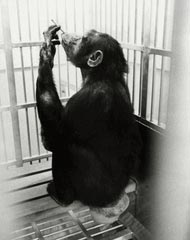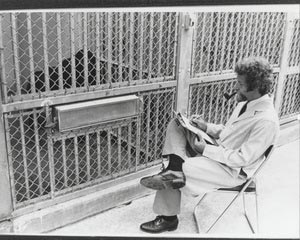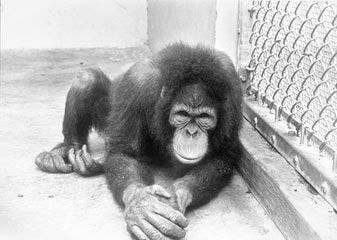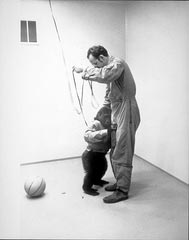 [PRIMATE presents the daily activities of Yerkes Primate Research Center. Scientists in the film are concerned with studying the physical and mental development of primates. Some of the experimental work shown in the film deals with the capacity to learn, remember, and apply language and manual skills; the effect of alcohol and drugs on behavior; the control of aggressive and sexual behavior; and other neural and physiological determinants of behavior. Review: PRIMATE ostensibly has to do with the routine investigations of primate life and behavior (notably sexual behavior) which are conducted at the Yerkes Primate Research Center in Atlanta. What it's actually about is scientific research: its seemingly accepted presence in American life, and its ambiguous purposes. –Michael Arlen, The New Yorker]