contact // irina chernyakova
1 [0912] FINAL PROJECT PROPOSAL 2 [0919] COMPUTER CONTROLLED CUTTING 3 [0926] ELECTRONICS PRODUCTION 4 [1003] COMPUTER CONTROLLED MACHINING 5 [1010] FINAL PROJECT UPDATE 6 [1017] MOLDING / CASTING / COMPOSITES 7 [1024] EMBEDDED PROGRAMMING 8 [1031] 3D SCANNING + PRINTING 9 [1107] INPUT DEVICES 10[1114] OUTPUT DEVICES 11[1121] INTERFACE + APPLICATION PROGRAMMING 12[1128] MECHANICAL + MACHINE DESIGN + FINAL PROJECT UPDATE 13[1205] NETWORKING + COMMUNICATIONS 14[1212] FINAL PROJECT DEVELOPMENT 15[1219] FINAL PRESENTATIONS

AN IMAGINARY MARCHING BAND !!


an archive[-al machine]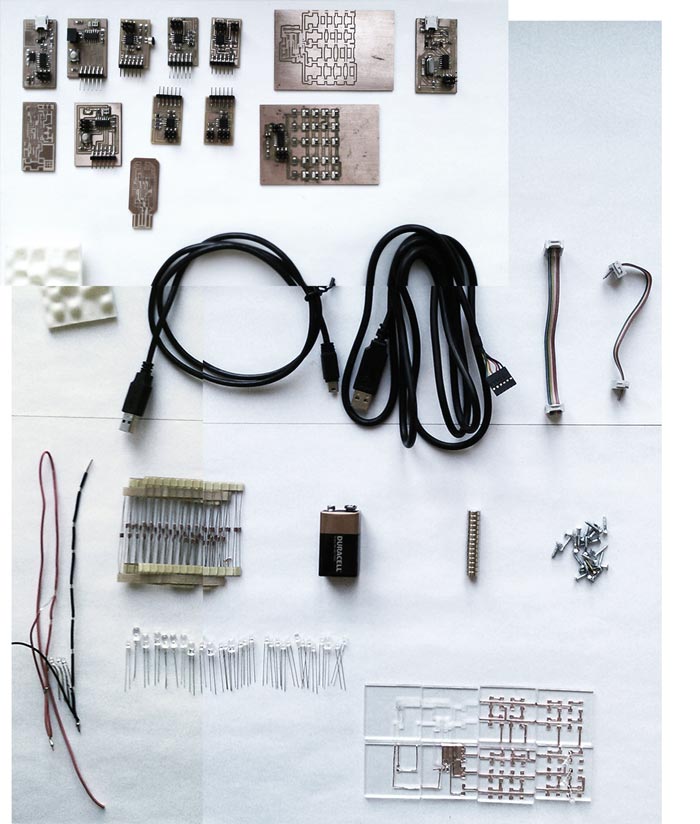 for weeks to come.


1 / sketches + files /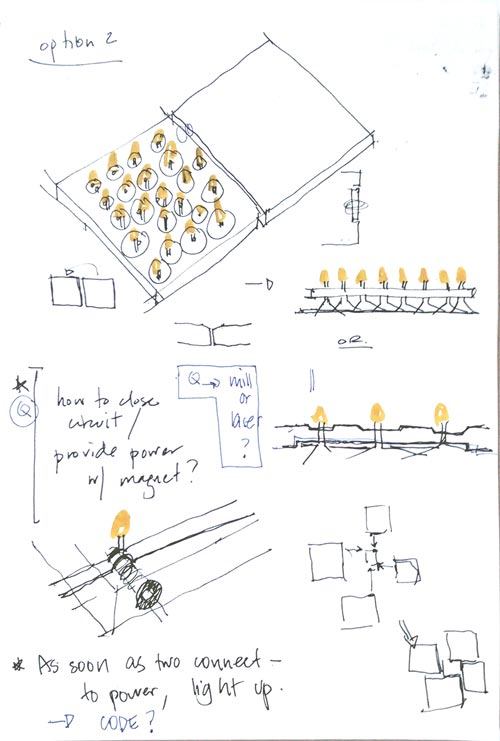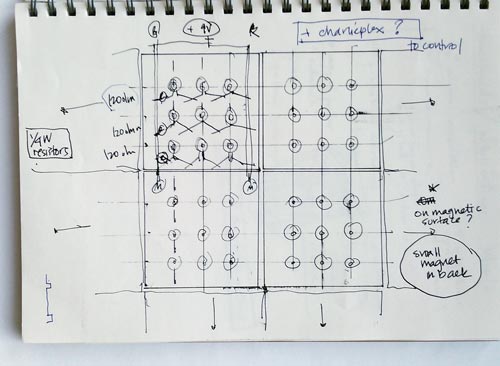 EAGLE & CAD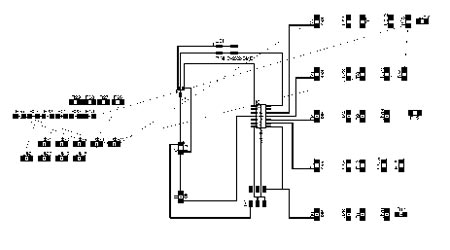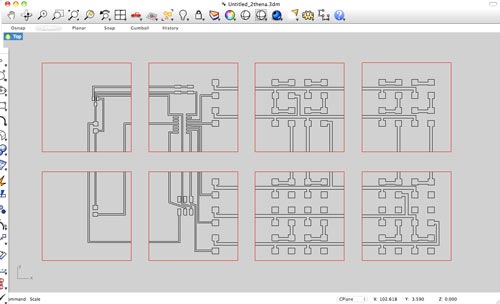 VINYL FILE WITH EXTENSIONS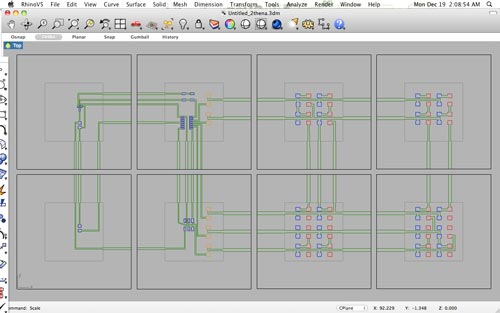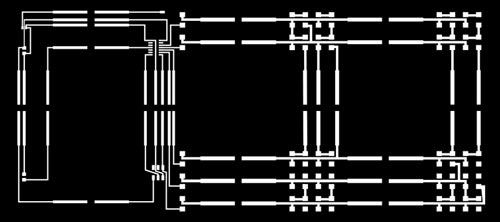 2 / tooling /

> milling 3/4" plexi blocks, with inset traces and space for e-units > doesn't work, traces too small, bits too big.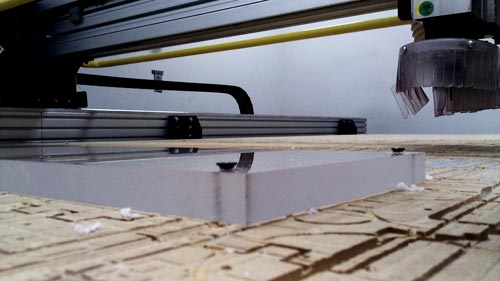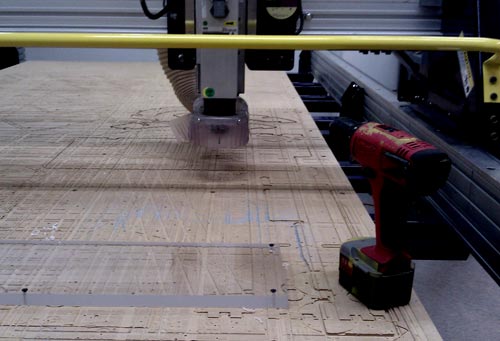 > move to the laser cutter, free spot opens up > great etches, don't have time to cut through, too many subsequent cuts, cut on 1/8" PLEXI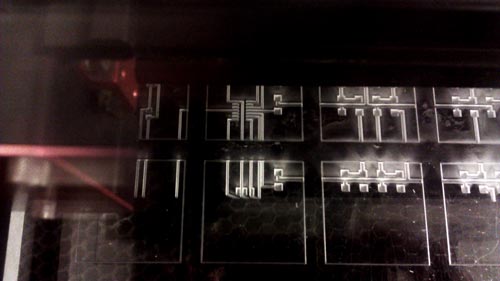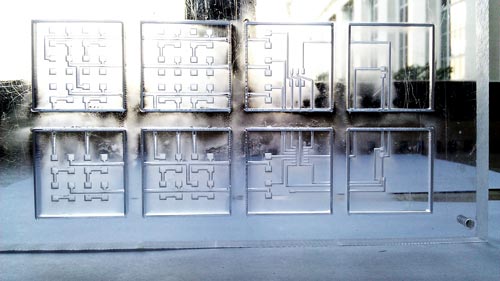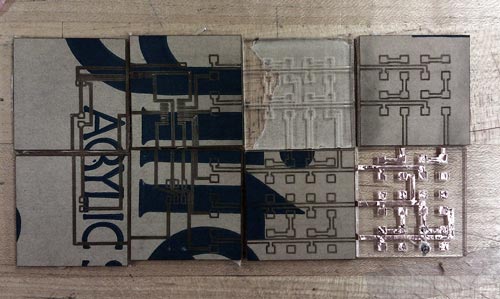 > vinyl cutter to cut traces
somehow, I've never used the vinyl cutter successfully. This time, after a little push and pull and some help, the machine began to cut. The problem was that I had saved my .png as an RGB not a Greyscale file. I tried several force/speeds until one seemed to cut through.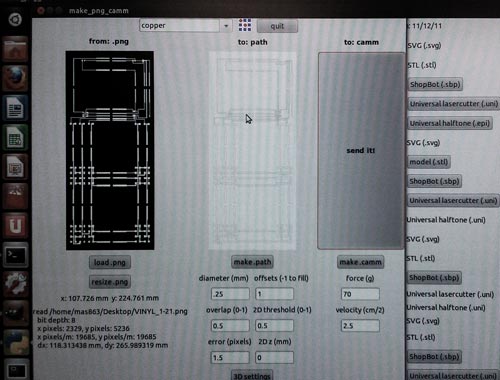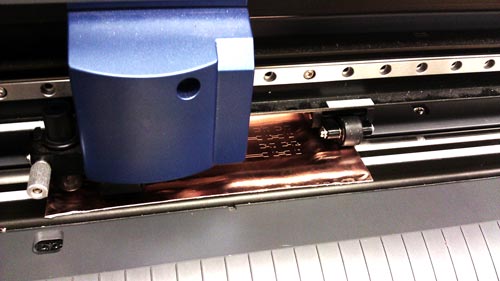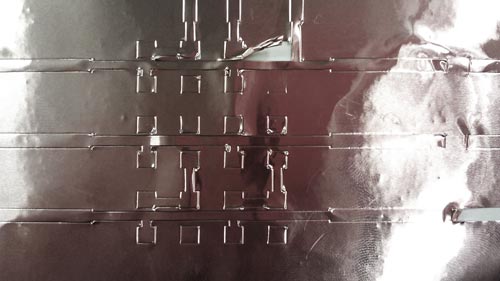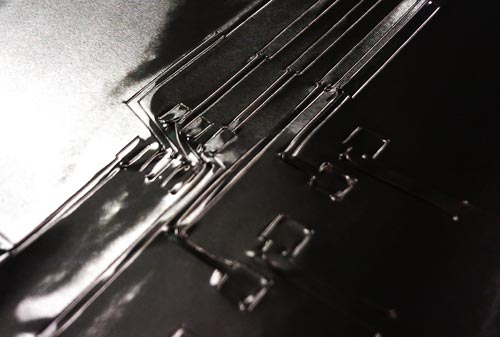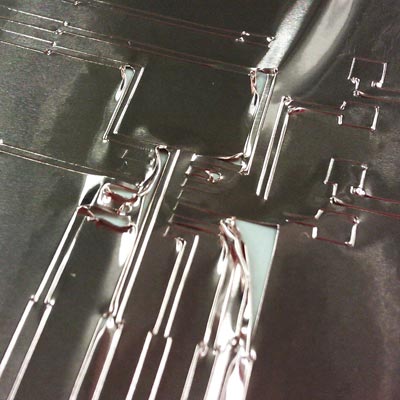 (various results, final F-75, V-1.8)

3 / transfer /
> attaching the traces to the plexi pieces. Finally after several awful attempts and more vinyl cutting, I established a technique of using double stick tape (no other kind left), and then using the back side to line up the copper to the plexi.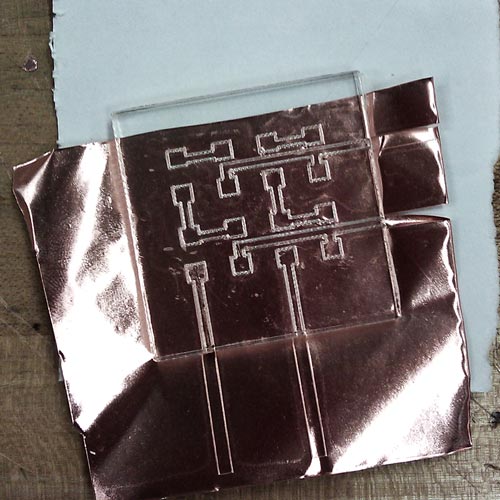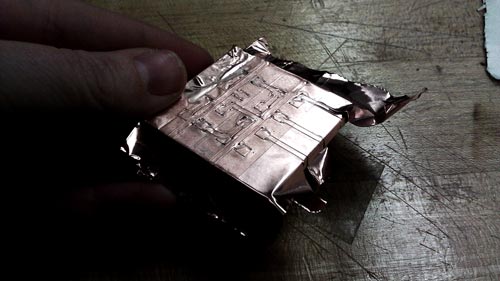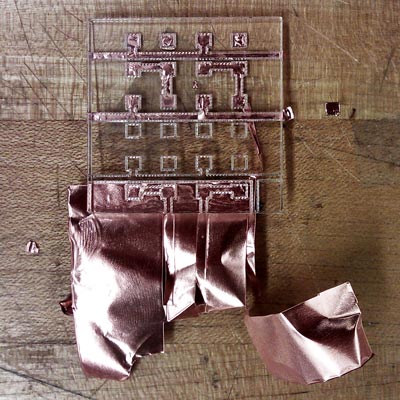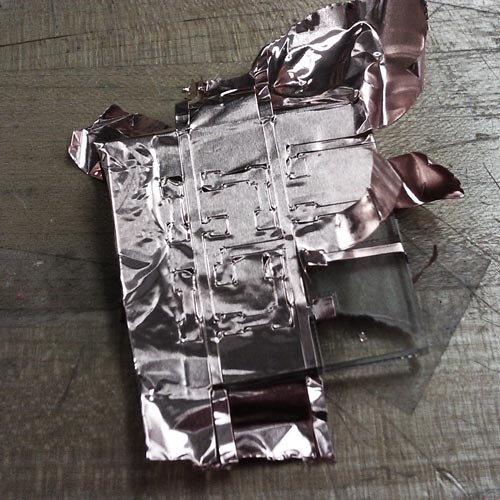 > I managed to get all of the thicker traces onto the squares, but not the thin ones.

4 / attach /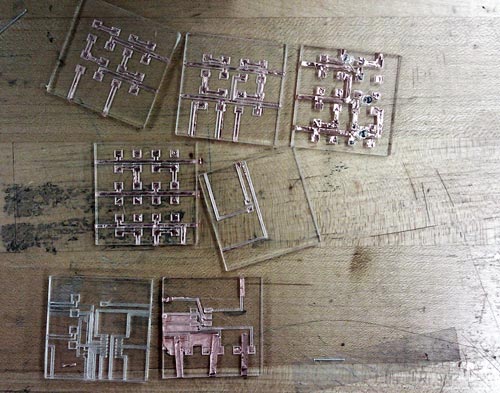 + magnets =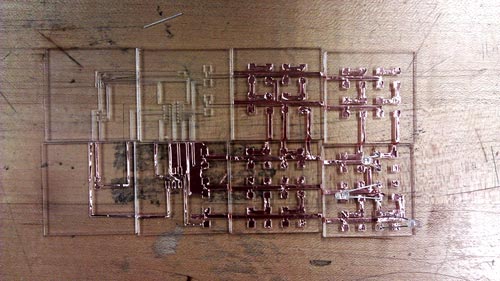 + LED =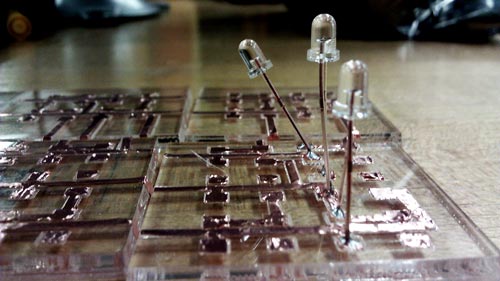 towards an archive..
the vinyl cut file was designed so that the legs of the traces would fold over the material and provide space for a joint + magnet.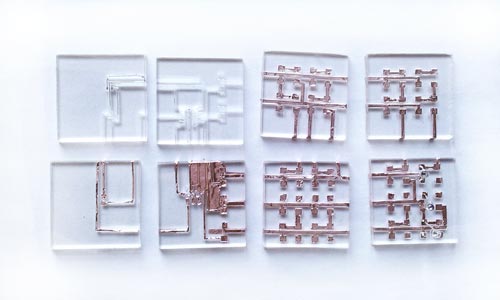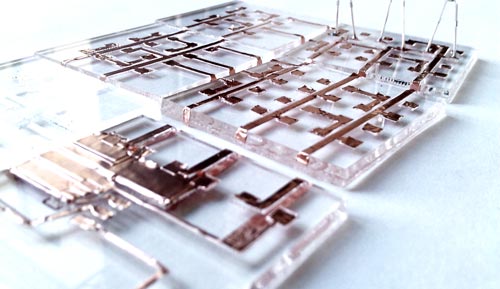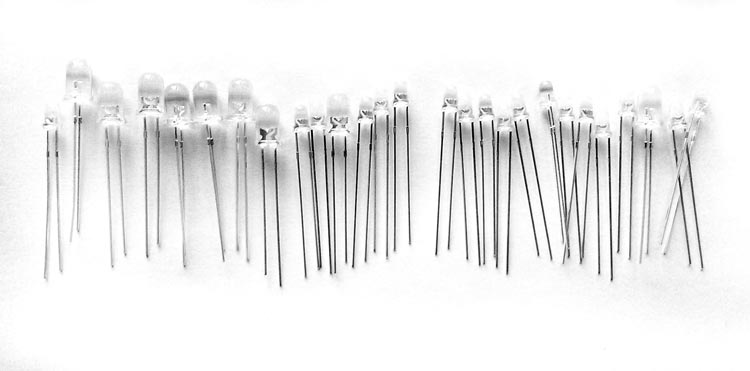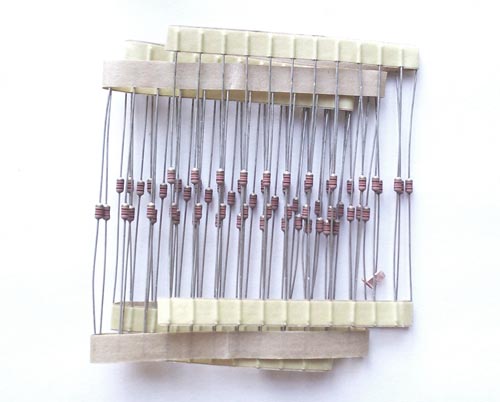 EPILOGUE /////
Unfortunately I was crunched for time this week with 4 other papers, I believe totaling 60 pages, and did not get very far. Needless to say, I've gathered all my materials, bought my own soldering kit, LEDs etc. and hope to continue working on this and other projects.