Week Two: Press Fits
This week's fab class assignment was to make something that would be press fit together. I remembered these limited-edition collectable Android figurines that I thought were adorable but didn't bother snagging, and decided to make a set of my own.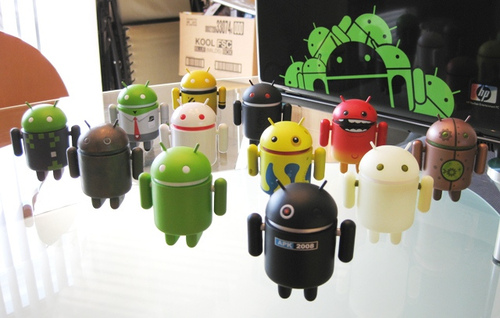 I wanted my Android to be able to move its arms and legs, much like the actual figurines, so I designed his arms and legs to press fit into dowels and be moveable.
I made a pattern to laser cut in 1/4" acrylic, linked here. 1/4" acrylic is actually .212" thick. I cut it on the ULS laser cutter at 100% power, 1.4 speed, and 1000 pps. The recommended settings actually suggests 500 pps, except when I ran it at that setting the pieces would occasionally not cut all the way through.
The first set was too loose. I made a fairly silly mistake -- the press fit was pretty excellent with the plastic coat still on the acrylic sheet, but once I took that off the press fit was no longer a press fit. I had to remake the parts to account for the lack of outer coating.
I knew from previous experience with painting acrylic that spray paint is best for an even coating. I also knew that if there was no paint on the edges, then it would give a really awesome glossy effect, and if there was paint on the edges, then the piece would look matte and fairly flat. I decided to tape up the edges of the acrylic to get the glossy effect: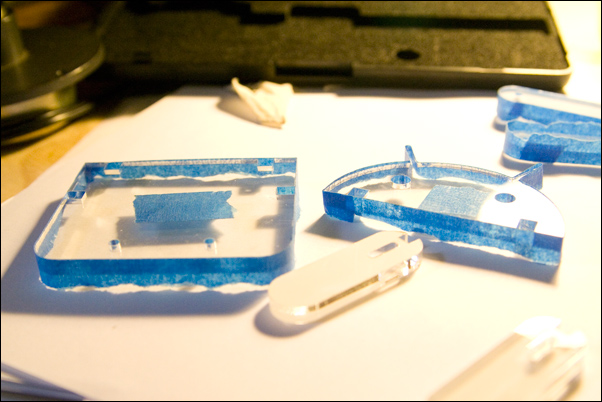 And then I spray painted the Android: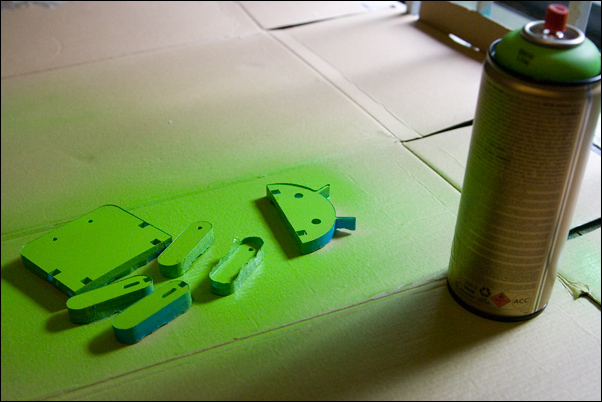 And a few hours, this little guy was fully assembled!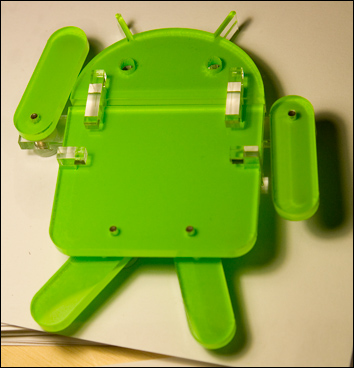 As it turns out, he doesn't stand very well because he's pretty top-heavy. But he's pretty good at standing on his antennae and breakdancing!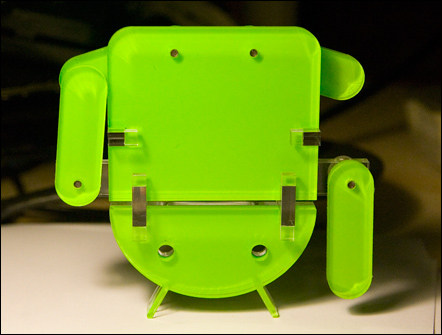 Close-ups of the arm and leg mechanisms: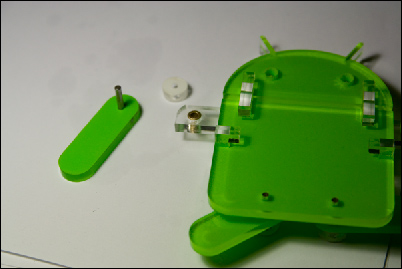 The arm itself has an 1/8" dowel pressed into a hole. The 1/8" dowel then goes through a bronze bushing which is pressed into the main body of the Android. A small circle caps off the dowel to make sure it doesn't fall out, and to provide an easy way to move the Android's arms to wave.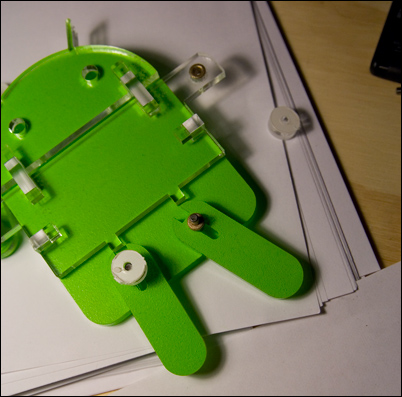 The back was supposed to allow the Android to be able to either stand (and not collapse), or be able to move his legs around. This sort of failed due to the fact that he's quite top-heavy, although the legs do lock in place.
Anyway, I suspect making this set of Android is not actually cheaper than buying the figurines. Each unique one would require another can of spray paint, which were around $8 a can. One possibility which I haven't explored is using the vinyl cutter to make stickers and using that instead of spray paint. This would require vinyl of the right color, which may or may not be easier than acquiring spray paint.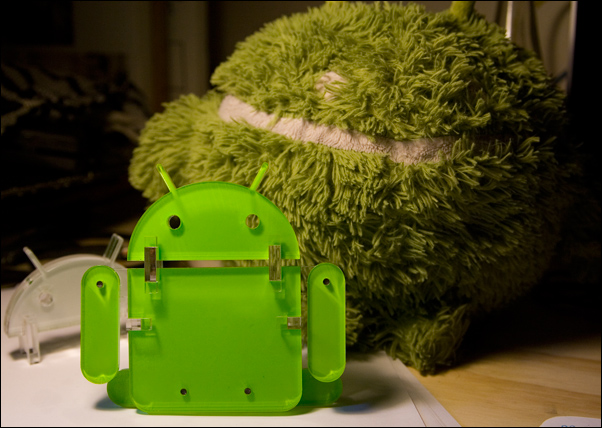 Portions of this page are modifications based on work created and shared by Google and used according to terms described in the Creative Commons 3.0 Attribution License.