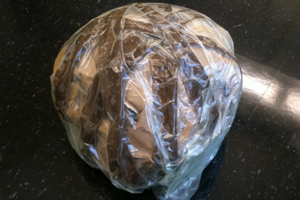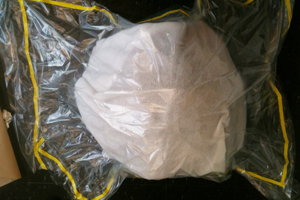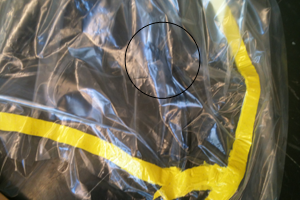 12 hours later....
Upon returning I was disappointed with the vacuum, it didn't pull air strongly enough, so the model resembles the original form, with smooth patches where the plastic was in contact with the epoxy. The breather didn't take in any epoxy at all.
8. Remove the support material.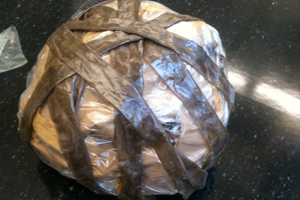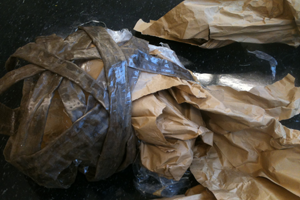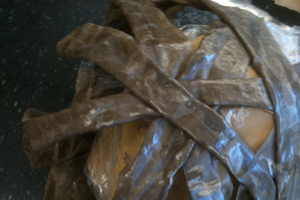 9. Test it in the wet park, and with real people.