9/27 guest lecture: inflatables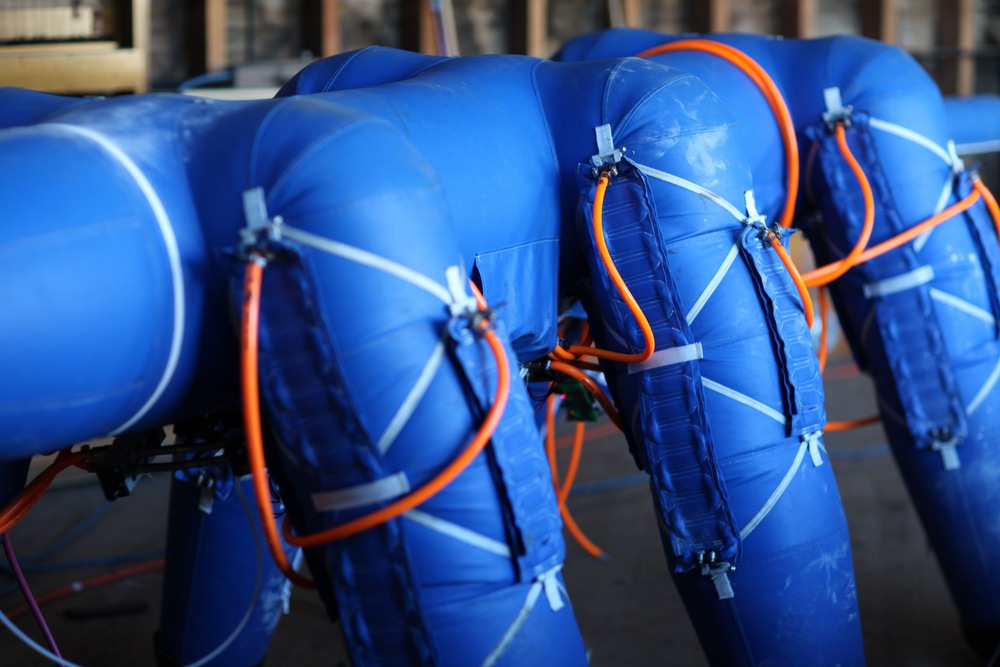 What are inflatables good for?
Capable of incredible strength-to-weight ratios
Safe to use around humans
Conformable to external geometric constraints
Packable
Actuatable in novel ways
Should note that inflatables are not good for everything. To maximize strength-to-weight, need large diameters or exotic materials.
What do inflatables look like?
Two requirements:
Air/water-tight
Strong enough to keep geometry under own weight and external loads
Impermeable materials tend to be stretchy or heavy. Fabrication puts holes in things.
Deterministic, lightweight, fab-able inflatables use a two layer system is nice.
Polyurethane bladder: extensible, airtight, oversized.
PVC Coated polyester: relatively inextensible, durable, sewable.
How to make inflatables that work?
Hoop and Axial Stress determine operating pressures
Simulating performance under load is hard.
Fabrication geometry vs. Design geometry.
How to design inflatables?
Cut open a stuffed animal.
NURBS (e.g., Rhino, rhinoscript)
Solidworks and Inventor ("sheet metal part")
otherstuff
How to fabricate inflatables?
Files:
coming soon