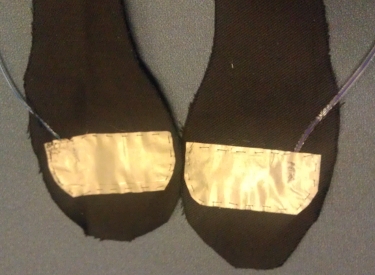 Work on a machine group project. Develop a final project plan.
I help Sam make and test parts for the creepy crawly cutting machine (thanks for making me use kokopelli!). I starting working on my final project and talked to a few TA's about approach.
pressure sensor (conductive material, normal material)
normal electronics components (input/output weeks)
two FTDI cables (computer for data analysis)
batteries
acrylic
I already have many of these parts and others are available in the lab.
I have "normal" fabric, sewing materials, and a small amount of conductive fabric. The boards require a reasonable quantity of basic electronic components available in 043. I believe there is some acrylic available still (?) to use for the lights.
I have one FTDI cable and will either purchase a second, or use one of the cables in 043. I may purchase additional conductive fabric and Neoprene so I have alternative pressure sensors. Neoprene samplers are available through Rocky Woods and conductive fabric through LessEMF.
Less than $50, plus parts from shop. Roughly $15 for FTDI, $25 for conductive fabric, $10 for Neoprene, though I probably won't need to buy all these things.