Week Fourteen & Fifteen: Make a Machine
creepy crawly cutting...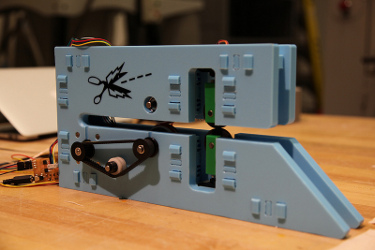 Make a machine with a group.
HDPE
Laser cutter
Kokopelli
ShopBot
Pulleys, belts...
I worked with Sam, Dan, and Catherine on the creepy crawly cutter. It cuts stuff!
Sam has some great documentation and video.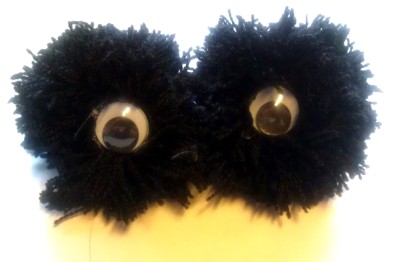 After a quick tutorial from Sam, I worked on implementing some of the design aspects in kokopelli. This may end up being a better universe for me then normal CAD-land so I'm glad I was pushing into trying it.
I also provided extra hands for (re-)assembly, talked through and tried out early design with Sam, helped with laser cutting, weeded the vinyl cuts, and kept materials stocked. Especially the rotary blades--Sam and I managed to break a few through the early phases of testing. That's some hard material.
I made some pompom googly eyes too--the creepy crawly cutter needs to see where it's going after all.
The rotary cutter blades break easily--don't drill them or try to shove them onto something they don't fit on. It took some fussing to get the parts fitting together nicely.