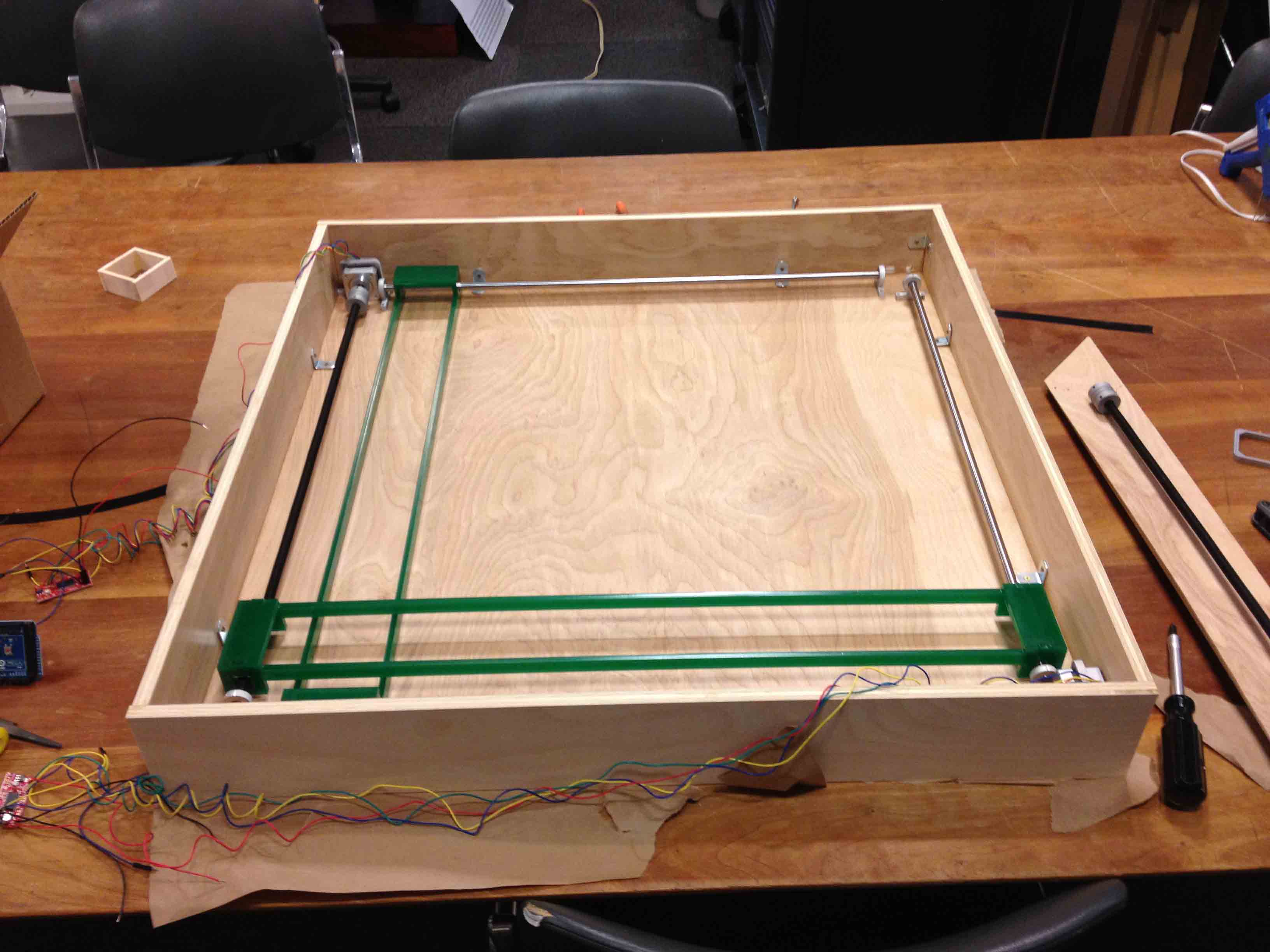 This week was a group project and we had to design some kind of machine. The chess set for my
final project
required a machine to move the pieces around the board, and I was lucky enough to find some others (Jin Joo, Austin, Sujoy, and Travis) in the class who wanted to help me out. We basically needed a way to move a magnet in the XY plane, as well as raise an lower the magnet to attach and detach it from the pieces.
The design entailed using threaded rods, stepper motors, and hardened shafts to move a loose-fitting box back and forth. This was our bill of materials:
24 X Steel Corner Bracket Zinc-Plated, 7/8" Length of Sides, 5/8" Width (1556A24)
8 x Steel Flat Mending Bracket Zinc-Plated, 1-1/2" Length of Sides, 1/2" Width (1394A23)
1 X Brass Screw for Wood Flat Phillips, NO 4 Size, 1/4" Length (100 pcs. each) (92114A106)
4 X Hardened Precision Steel Shaft 3/8" Diameter, 30" Length (6061K328)
4 X 1018 Carbon Steel Precision ACME Threaded Rod 3/8"-8 Sz, 1/8" Travel Distance/Turn, 30"L", RH Thread (99030A726)
2 x Multipurpose Aluminum (Alloy 6061) 1/4" Thick, 12" X 12" (9246K13)
And I had already bought stepper motors and stepper motor drivers from Sparkfun, as well as bearings and shaft couplings from McMaster.
8 x Alloy 932 (sae 660) Bronze Sleeve Bearing, For 3/8" Shaft Diameter, 1/2" Od, 3/8" Length (6381K45)
4 x Alum Helical Beam Set-screw Shaft Coupling, 3/8" X 3/16" Bore, 1" Length, 1" Od (9861T61)
Stepper Motor with Cable (Sparkfun: ROB-09238)
EasyDriver Stepper Motor Driver (Sparkfun: ROB-10267)
I had to cut the rods down to the right size, and using the metal plates we bought, I designed some brackets to mount the motors and rods, and Sujoy and I cut them out on the waterjet.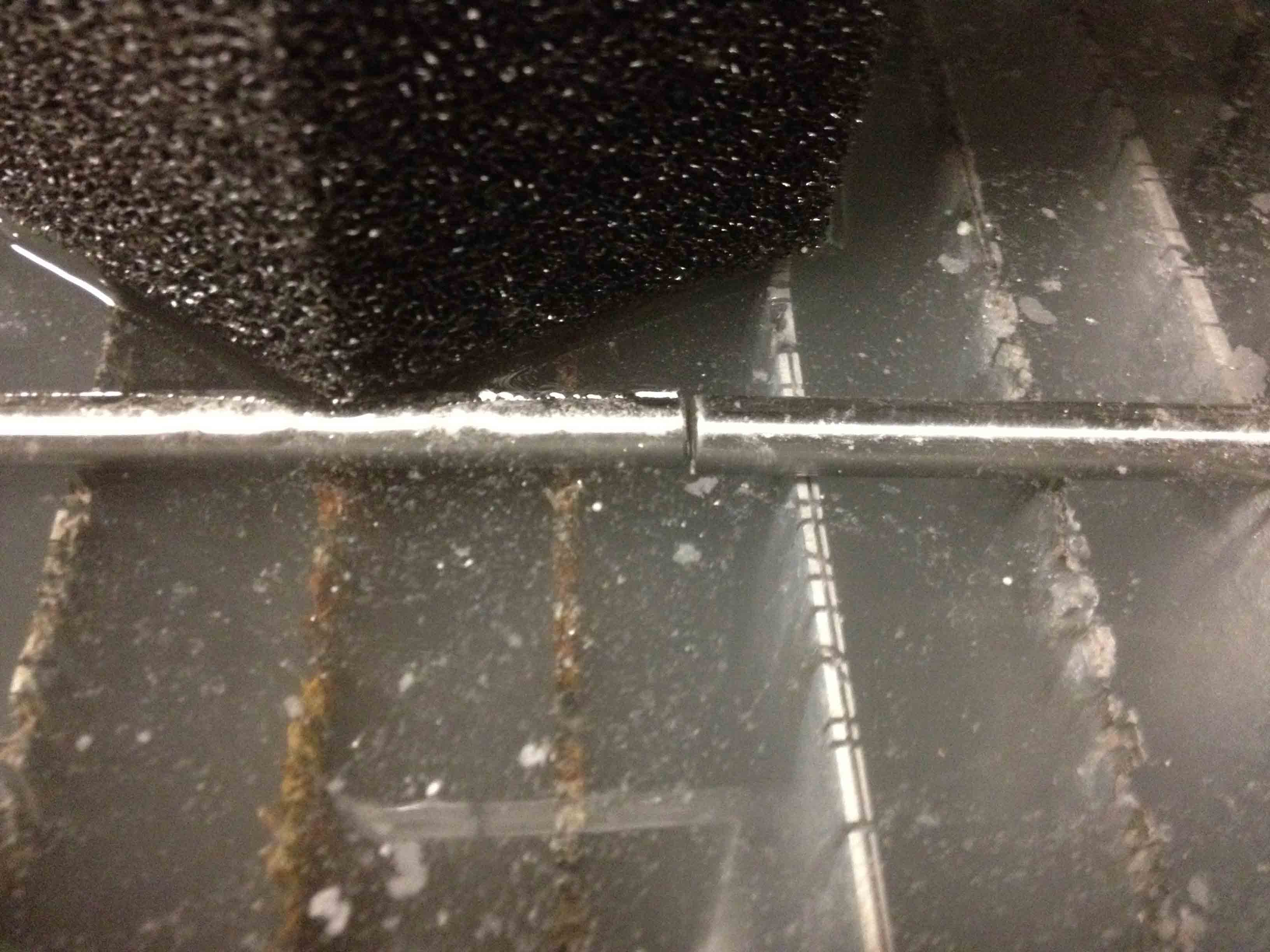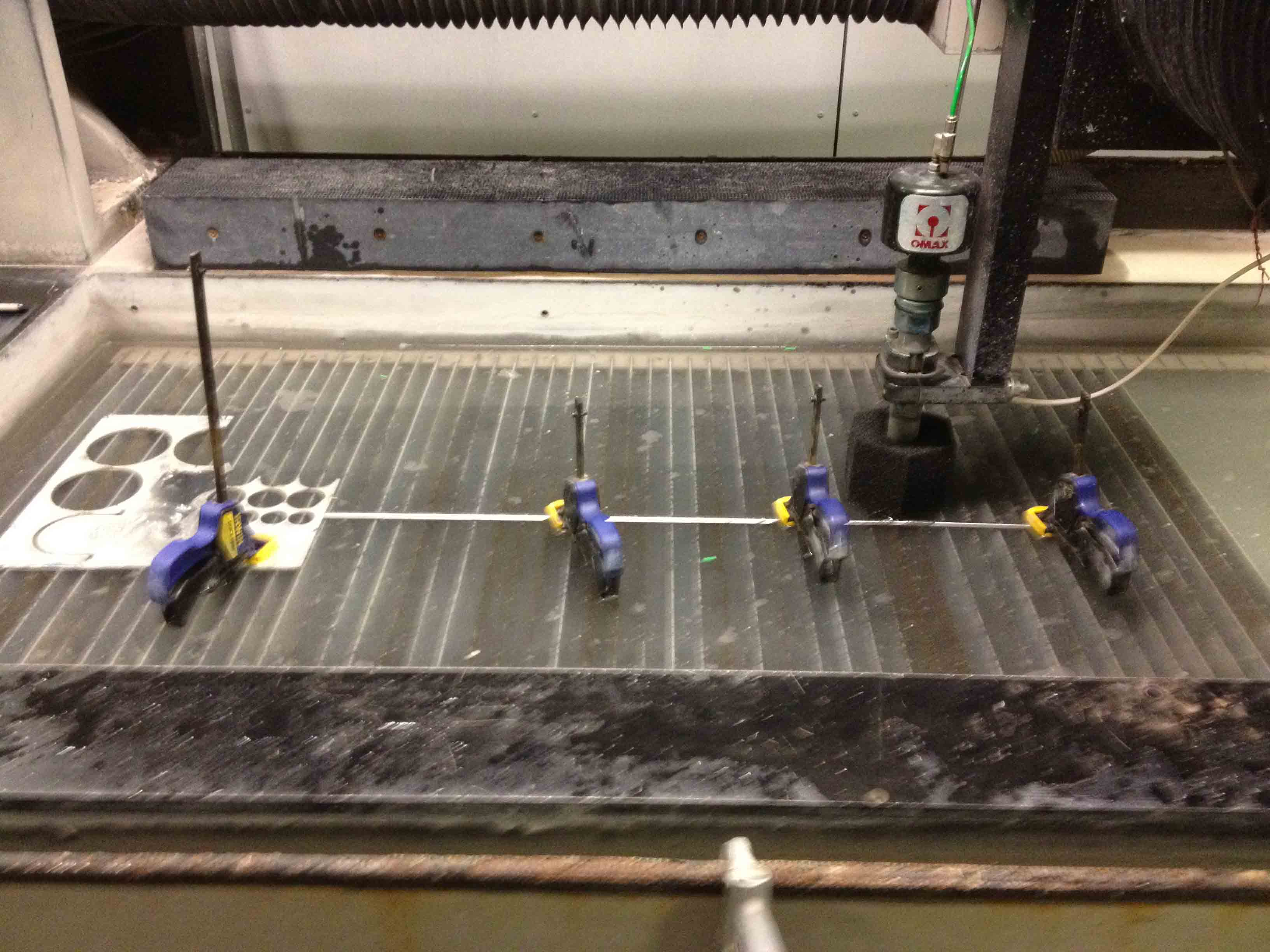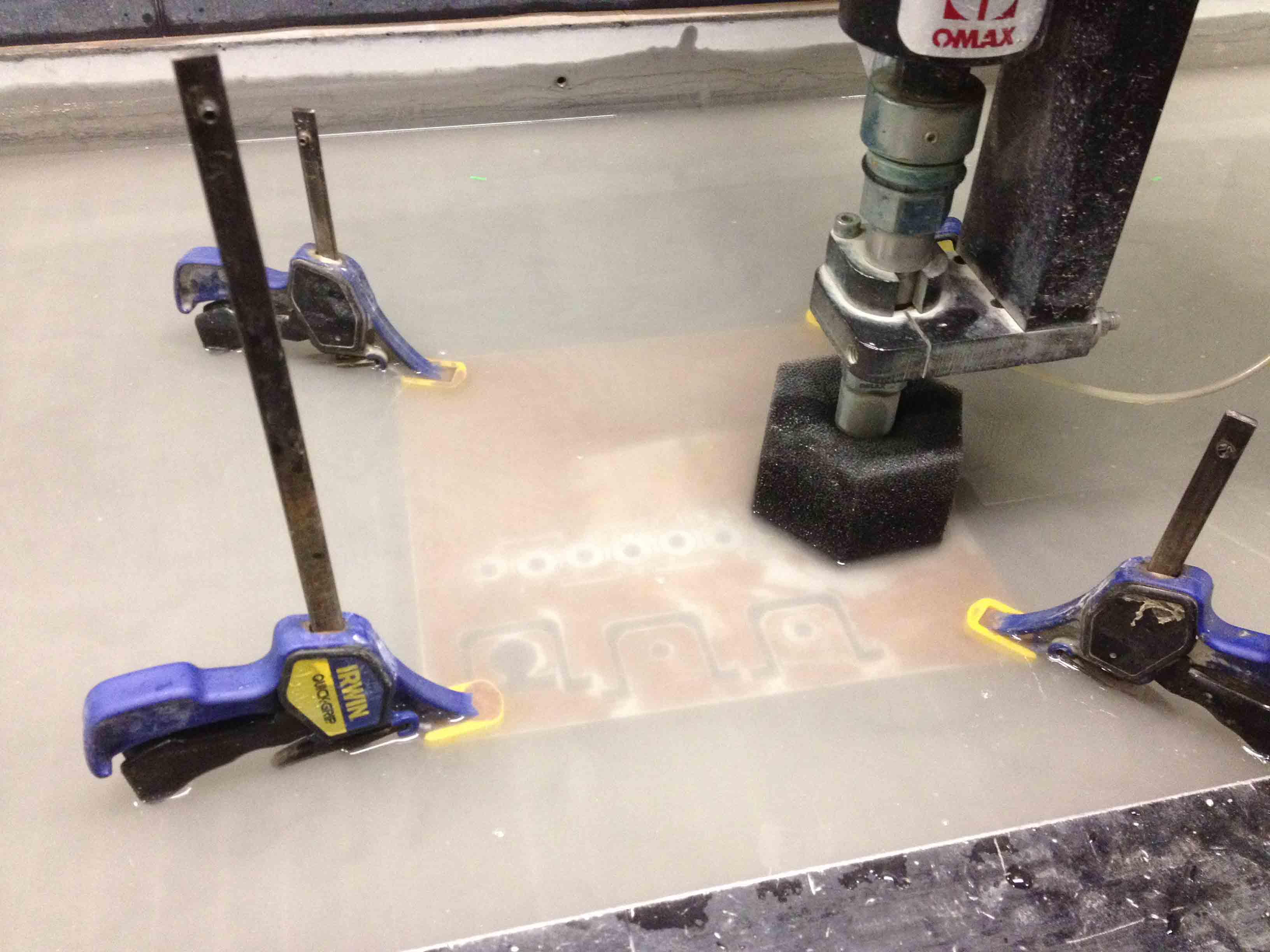 I also had to drill out the shaft coupling a little bit so that the stepper motor would fit in.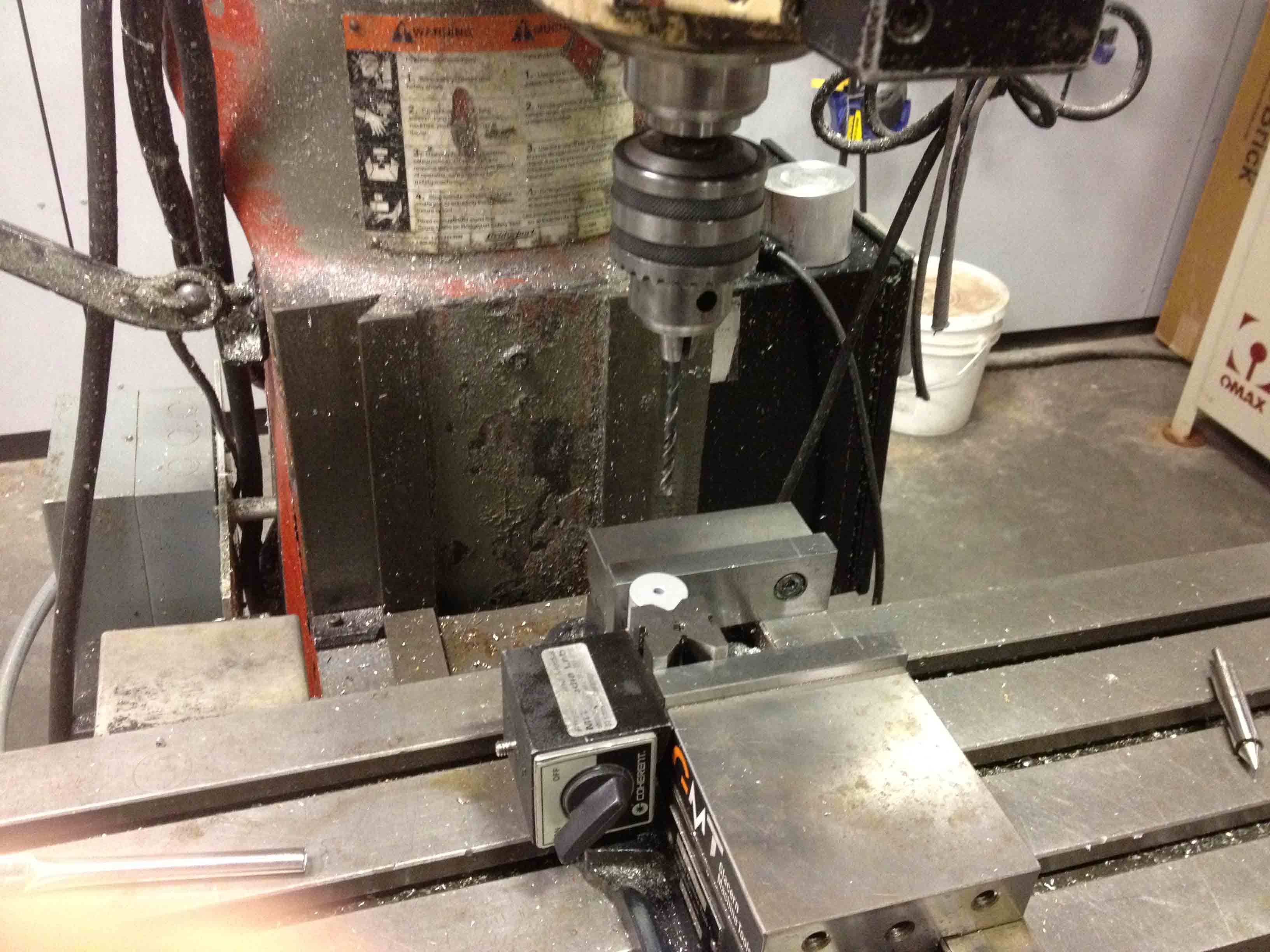 I had already designed and cut out the enclosure, and with Sujoy's assistance, we glued it together.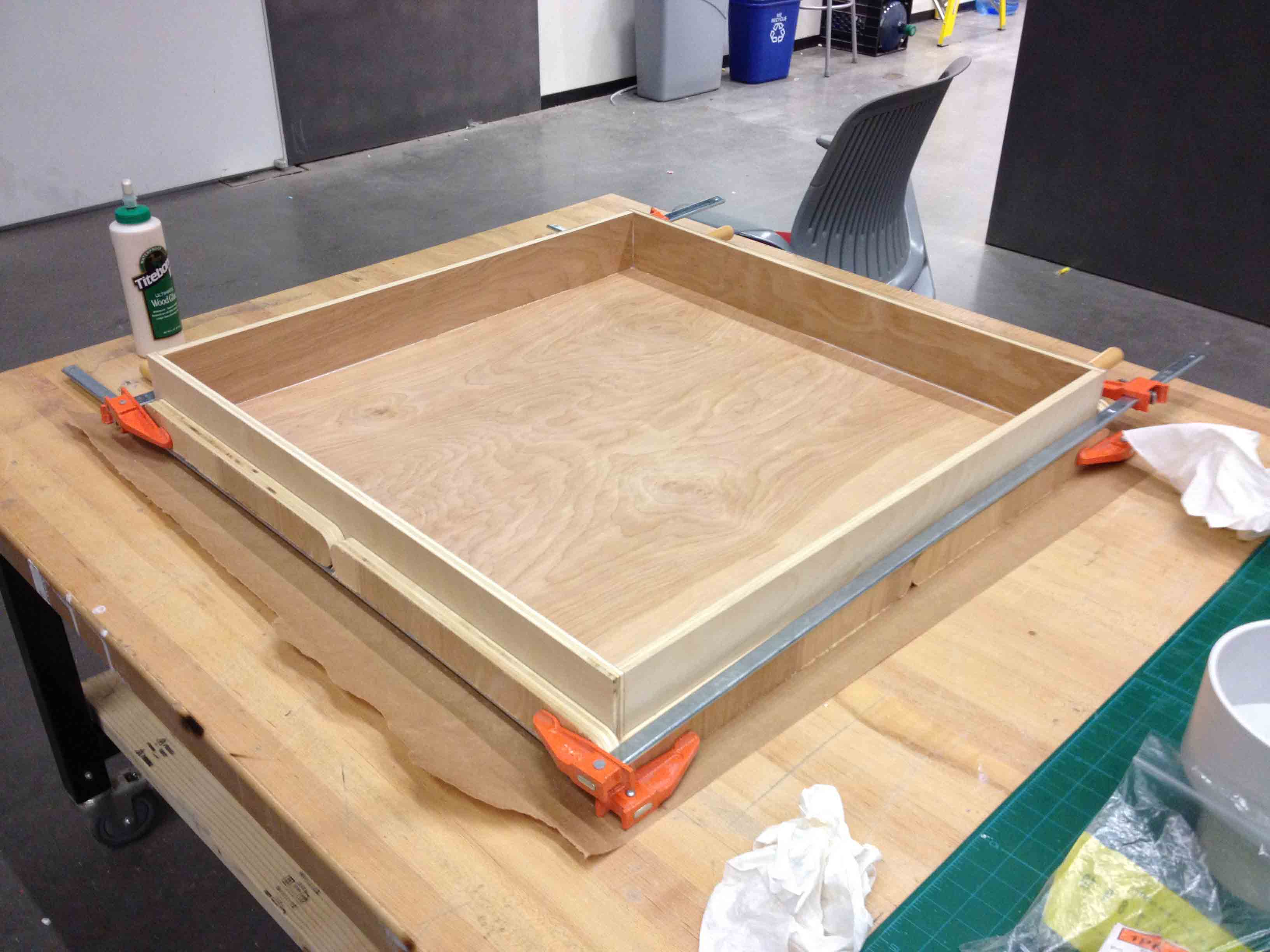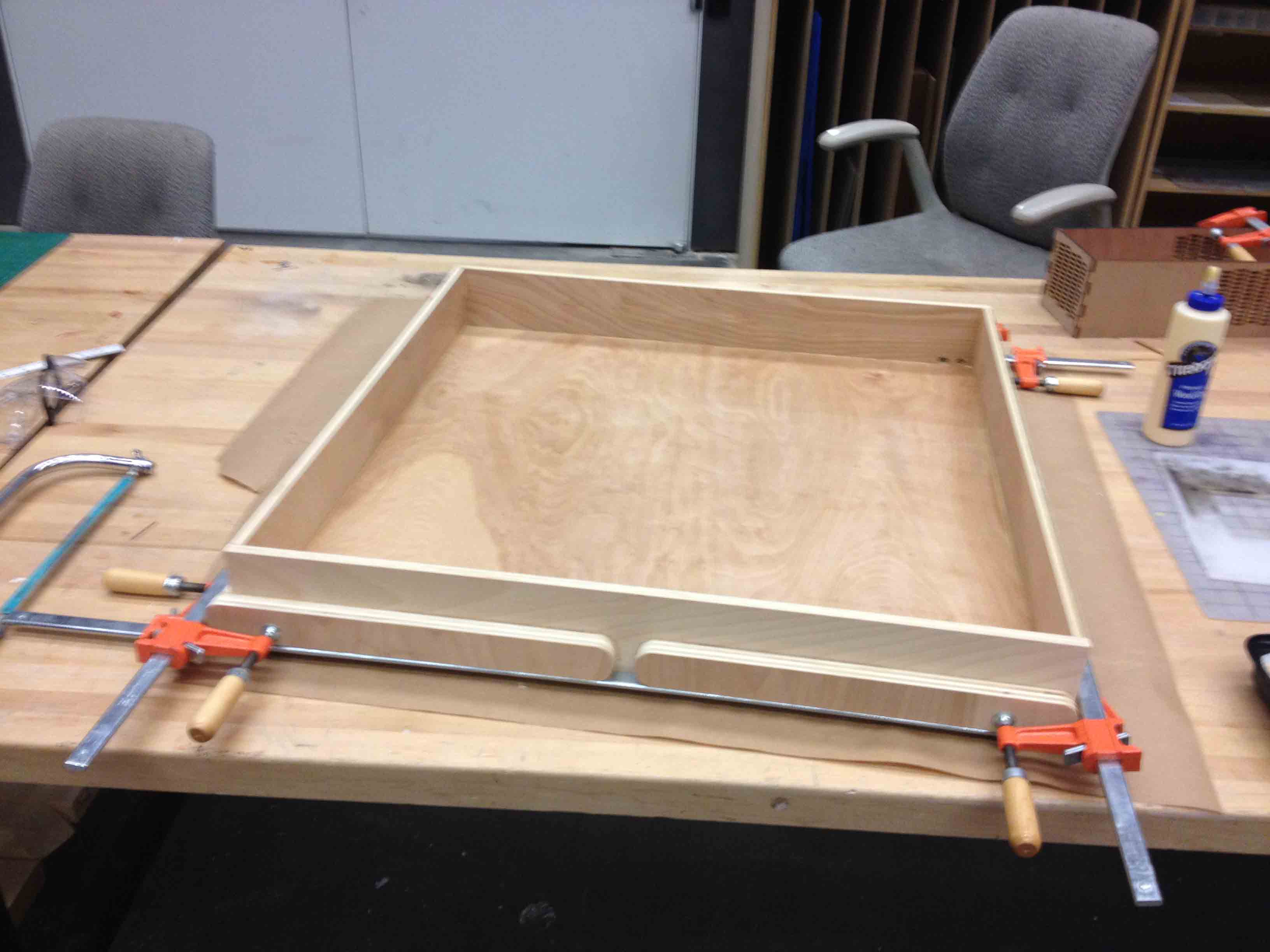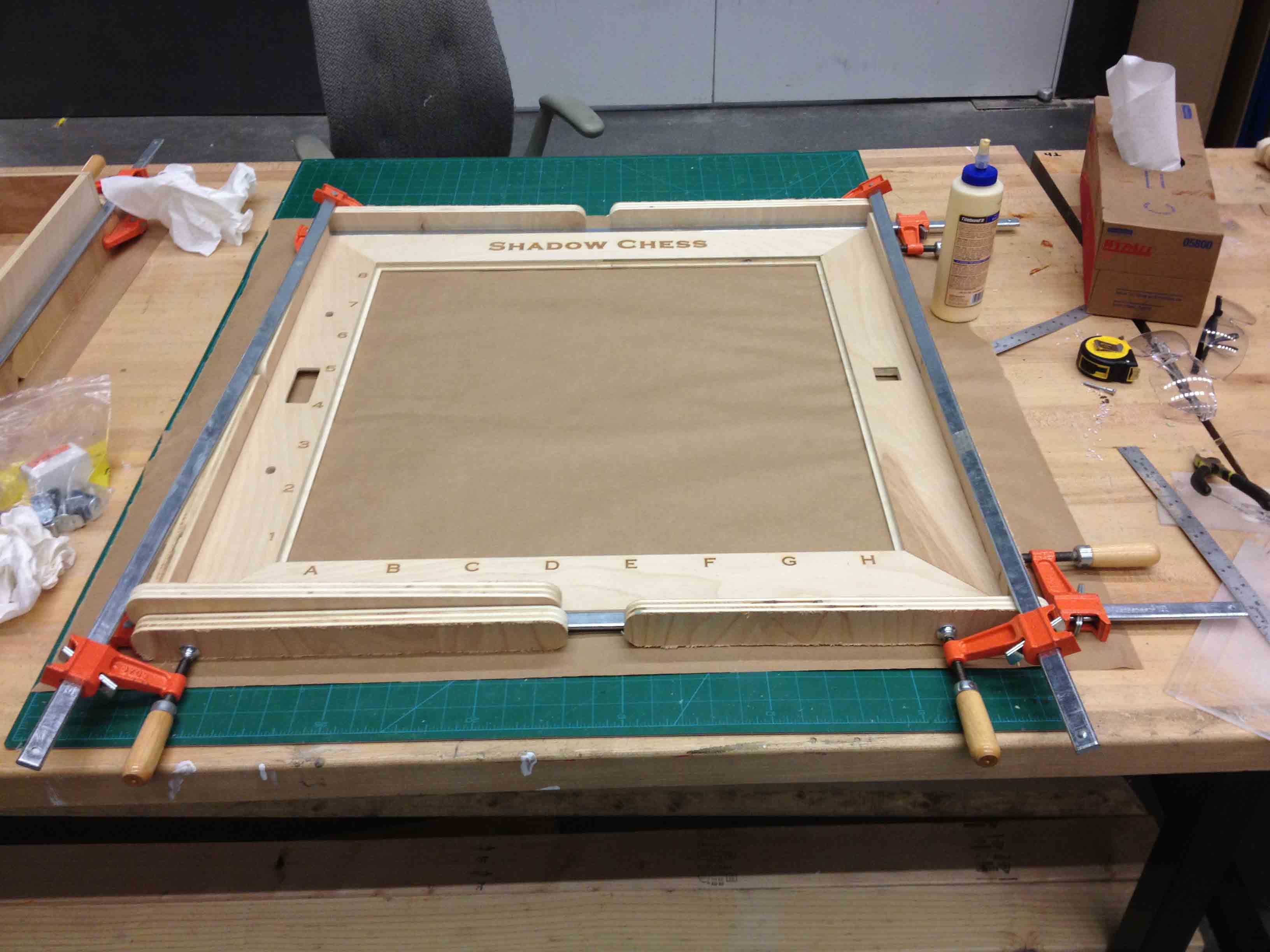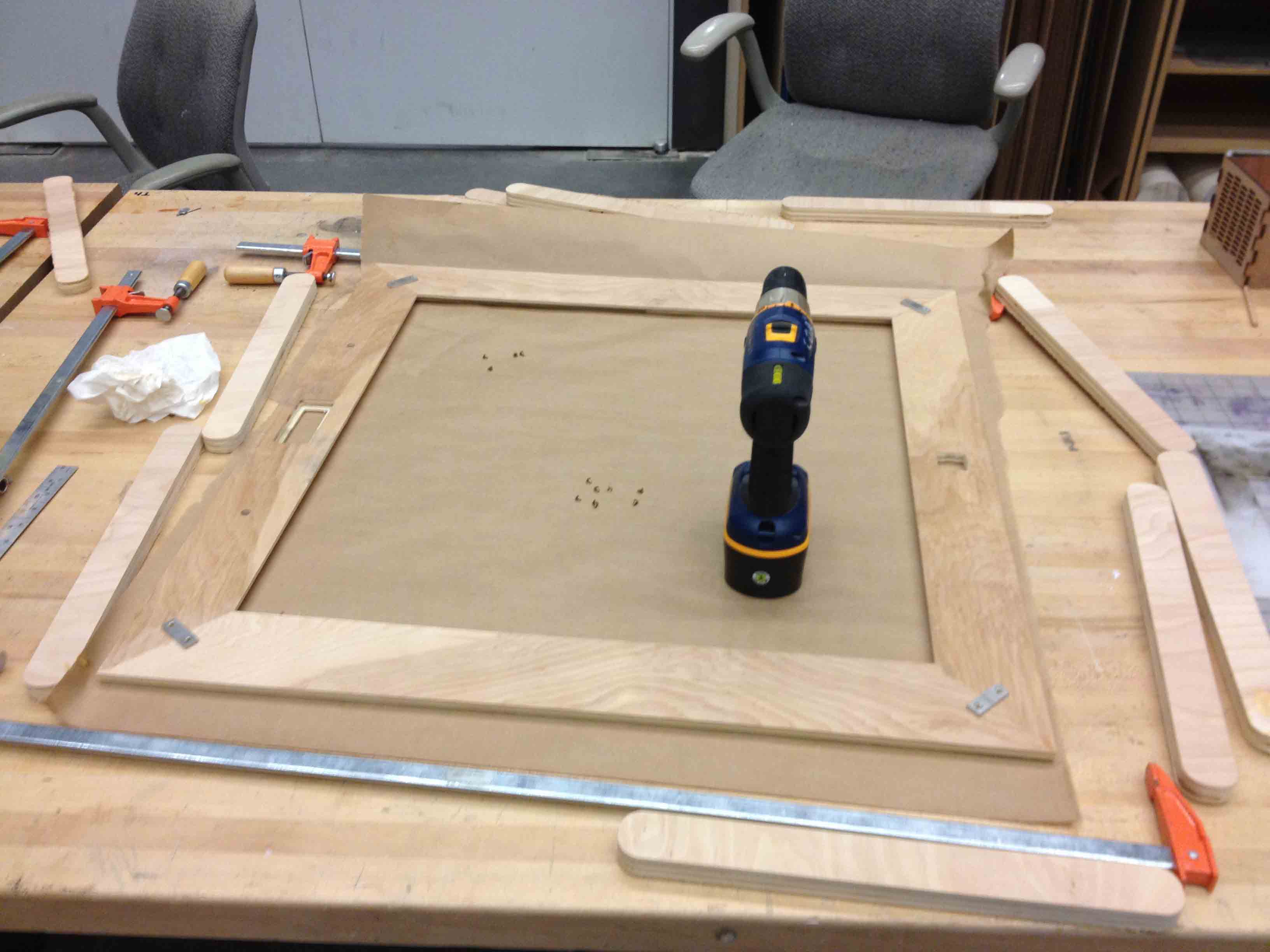 The flat brackets we bought didn't work with the screws we had, so Sujoy and I quickly cut some new one out on the waterjet and countersinked them so the screws we had would fit.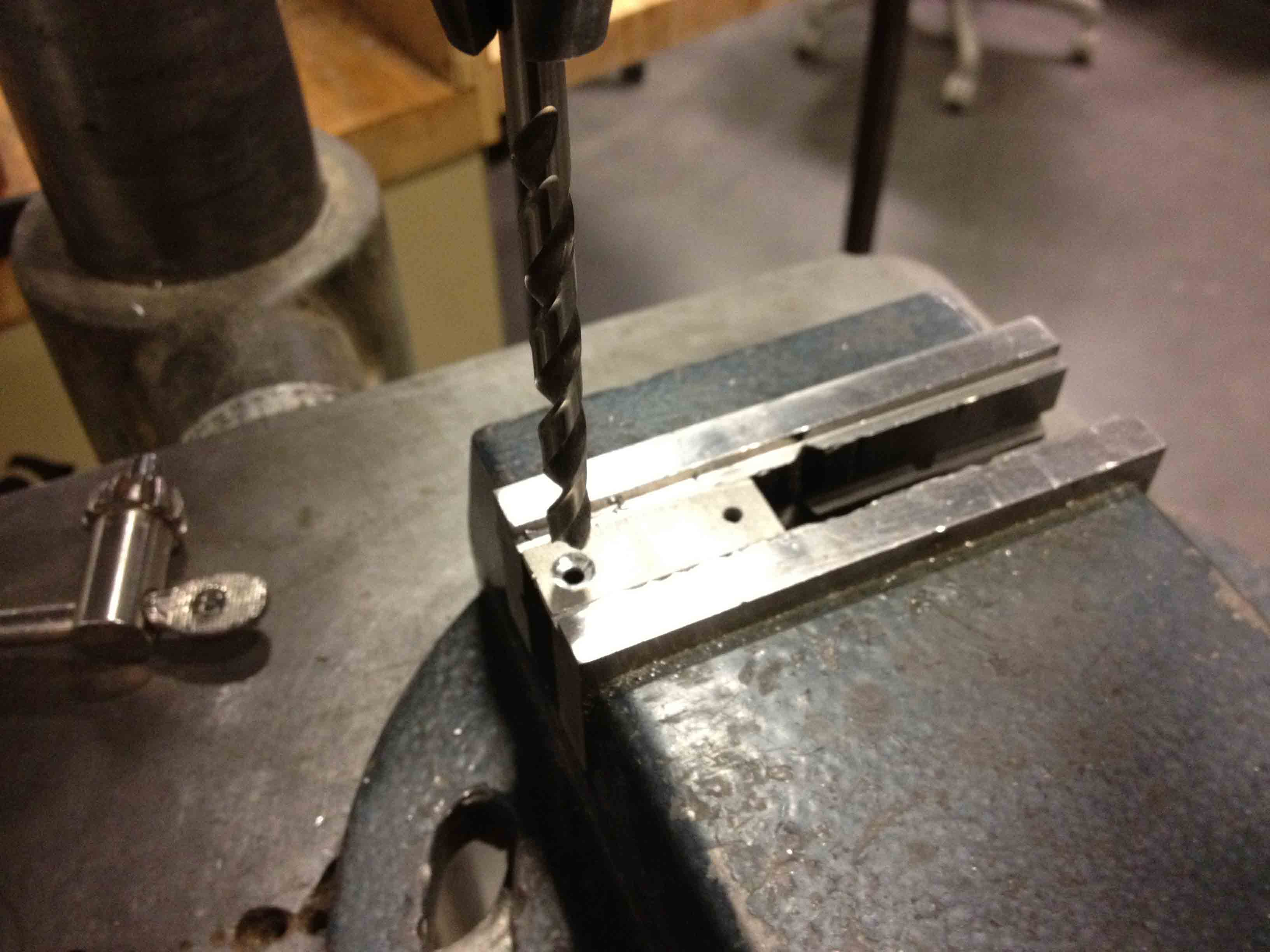 Meanwhile, Travis designed and cut out the tracks, Austin built the loose-fitting box and attached a servo motor with a magnet to it, and Jin Joo experimented with electromagnets.
And here's a video of it somewhat working!