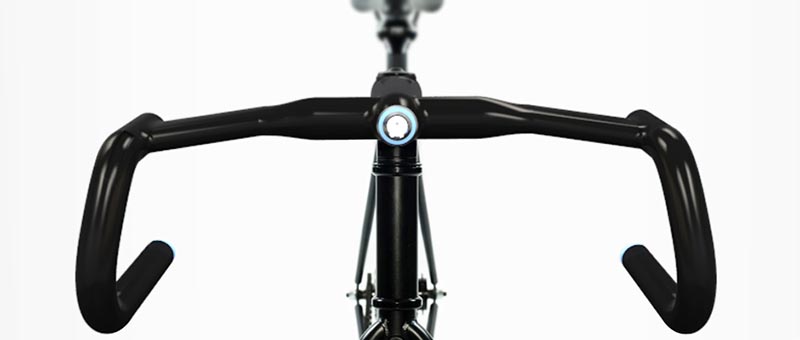 Week 8 concept: haptic navigation bicycle handlebars
After seeing the Helios gps bike bars and after trying for ages to find an excuse to build some type of cycling accessory or component, I decided it was time.
During the weekend before member week, I worked with Felix to design and build an application-based demo of the new soft-materials Pneui project my group has been exploring for the past few months. Our implementation was aimed at the driving context but after thinking about it, we realized the cycling context had a much more common problem.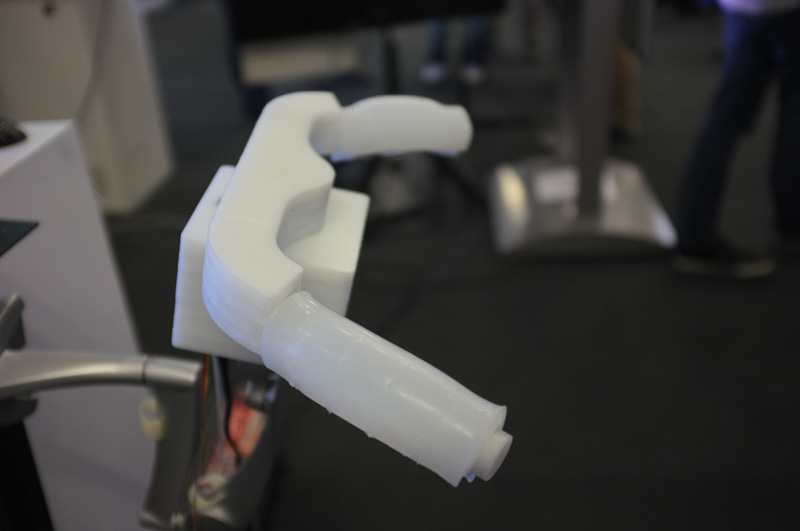 Using a gps device or app on your phone, while biking, is actually a fairly prevelant issue and very often creates unsafe conditions. I want to explore using a variety of haptic feedback methods in the handlebars themselves that will keep eyes off the screen and put them back on the road.

From inflation, to weight shifting, to dynamic friction, there are a lot of methods that we could employ that would really give people a good general "gut feeling" that they're going the right direction.
The project would give me a chance to learn how to weld, get deeper into composites, circuit design, and a lot more. I really want this to feel well-polished and not look like a research project.
[Archived] Week 1 Initial concept: functional, organic furniture for creatives
Using a variety of casting techniques and smart yet simple electronic incorporations, I want to create a furniture piece that incorporates a mix of raw materials and composites for a modern, simple look yet with hidden practical features.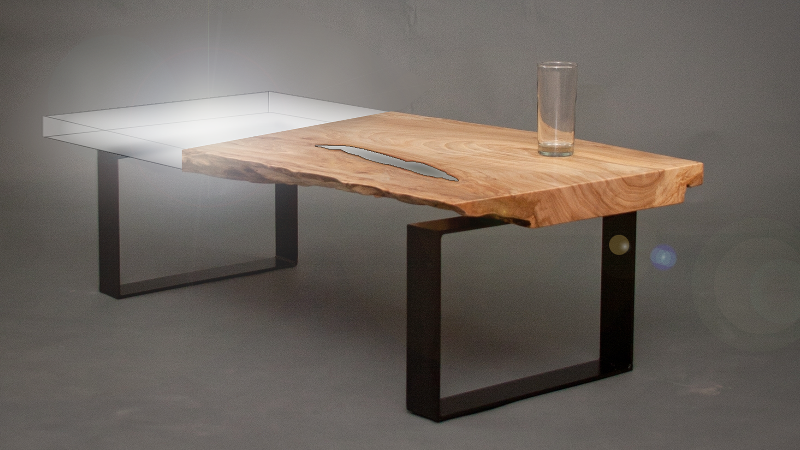 My biggest inspirations for this project stem from Hilla Shamia's innovative "wood casting" technique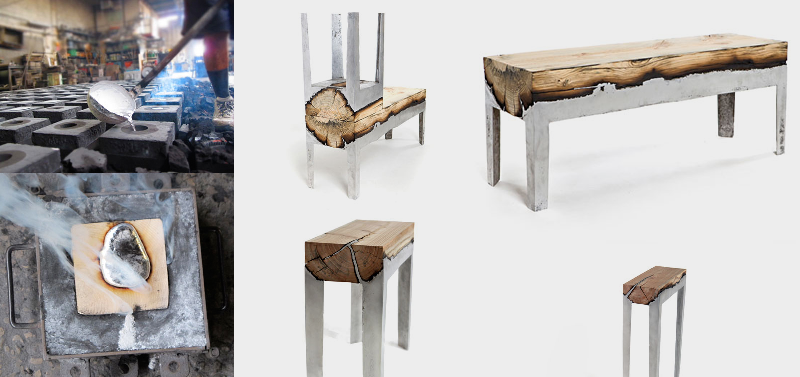 and the Bloom Tables by MTH Wood Works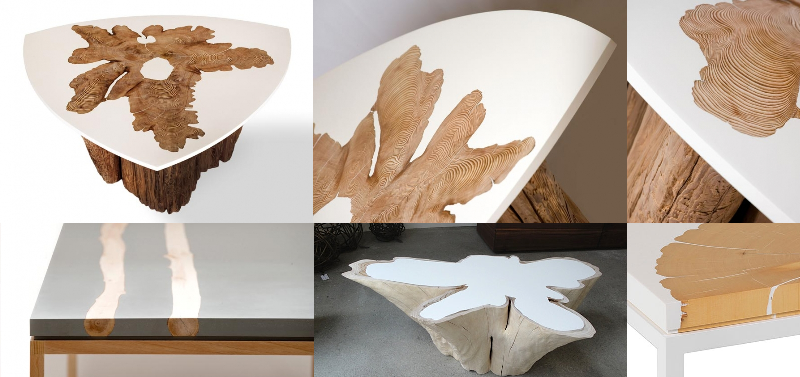 In this early concept phase, my initial idea is to create a coffee table & dimmable light table hybrid incorporating some type of salvaged organic material like wood.

A cast sliver of metal in a larger knot hole in the wood would be used as a capactive strip for enabling and dimming the light in the plastic / glass part of the table.