This week is "composites" week. The provided materials were burlap and epoxy resin. The basic premise is to layer burlap and epoxy on top of a mold, and then add pressure to compress the burlap.
I decided to make a "hat," and I actually found a perfectly-sized bowl to serve as the mold:
Laser-cut burlap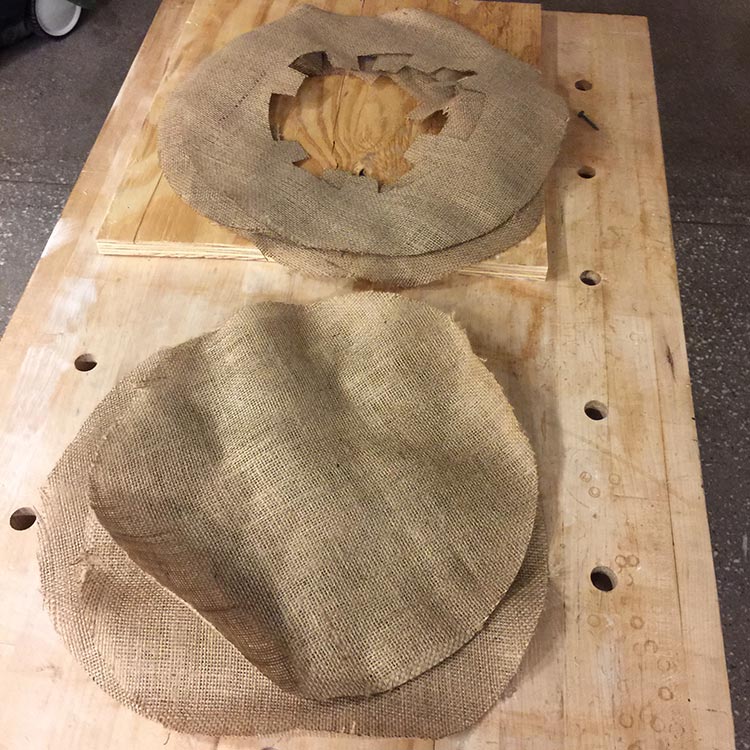 First layer on the mold is a 'release plastic'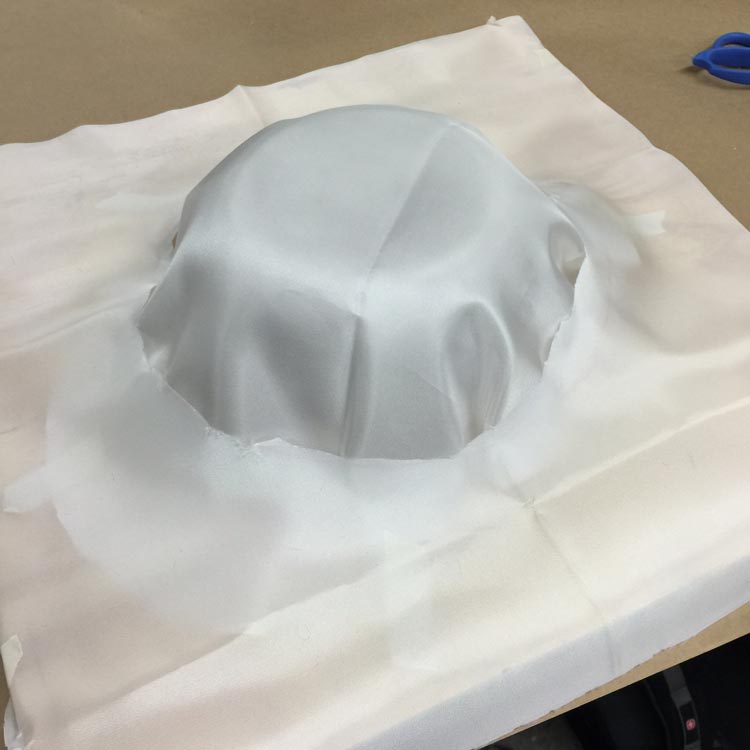 The resin that we used. 1 pump of hardener for 2 pumps of resin.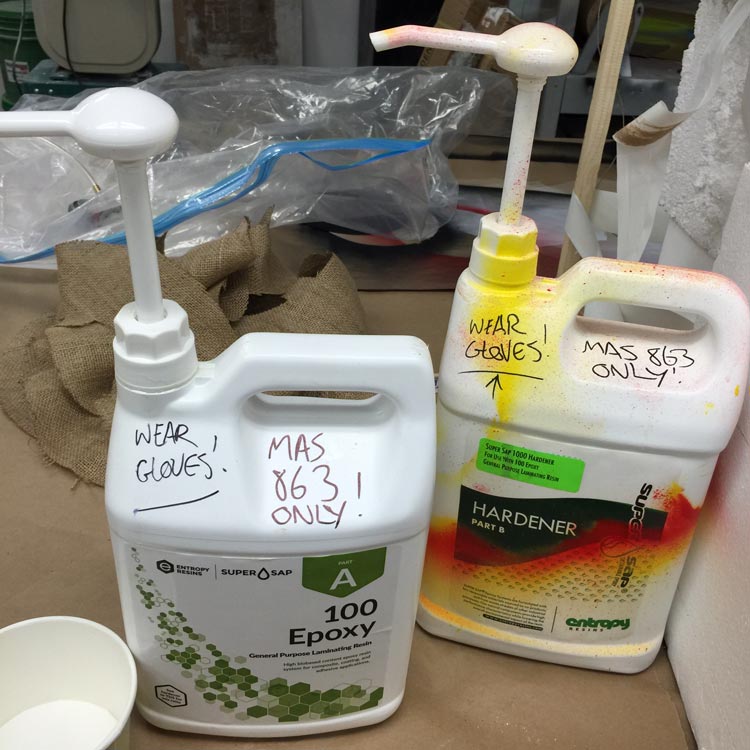 Seal the entire composite in a vacuum bag for 4 hours.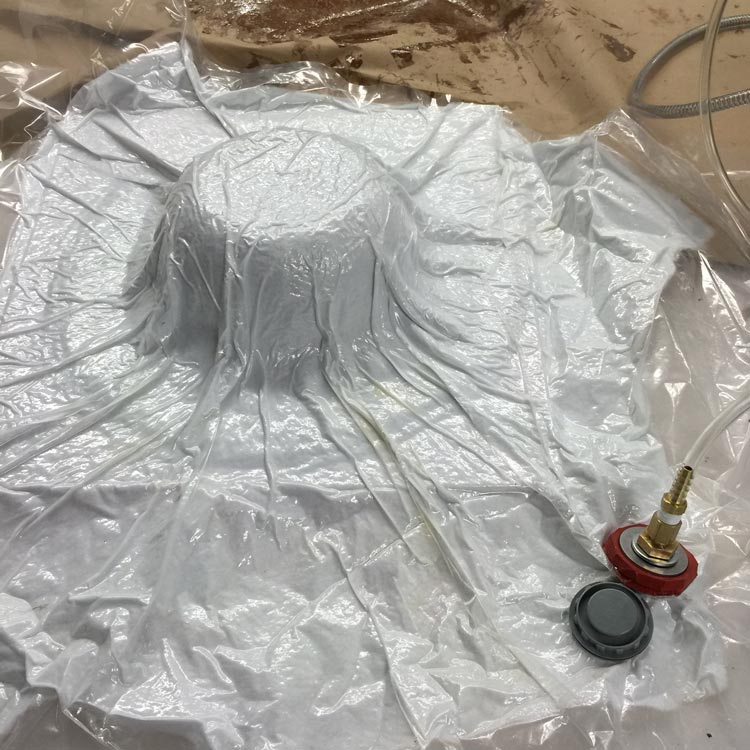 The hat needed some help to get come off of the mold!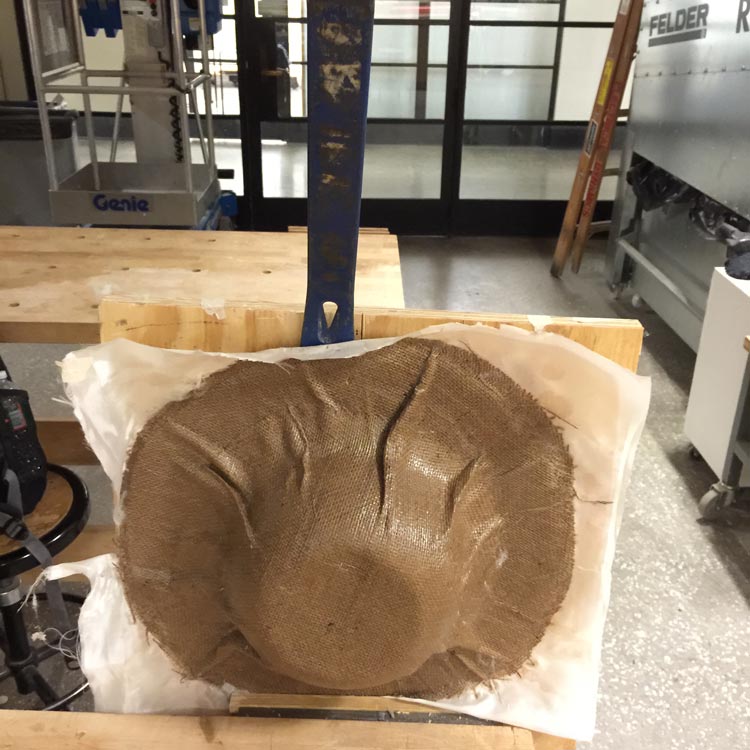 Matt vs bowl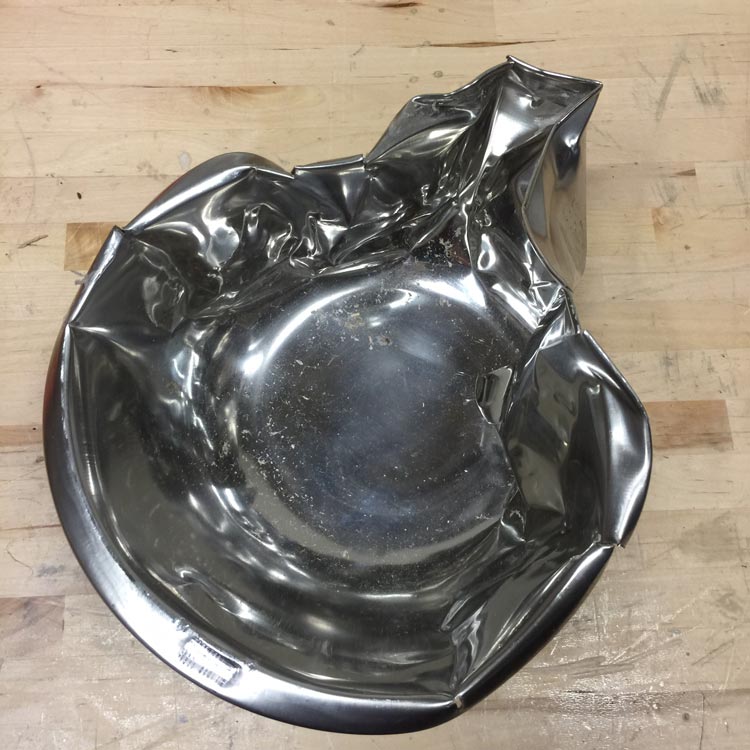 The final hat!