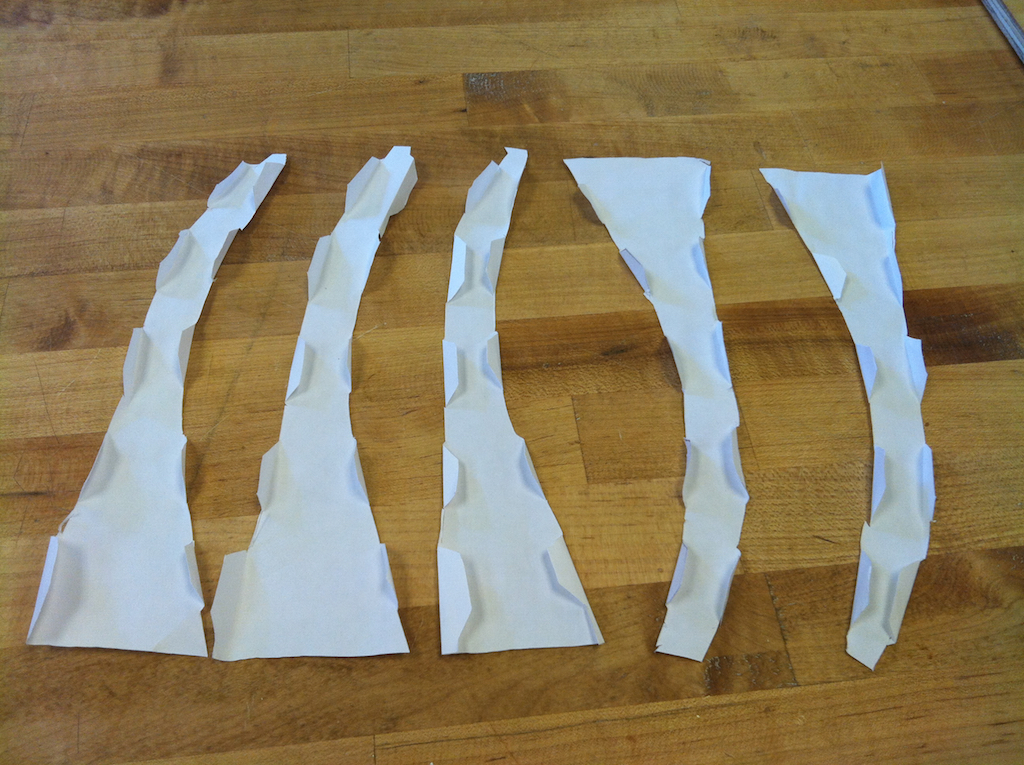 Using my preliminary design inspiration, I prototyped that shape by tracing out a stencil of the unrolled surface, cutting it out into 6 equal sections, adding tabs, and then stapling them all together. While I liked the general shape, I thought that the tabs would be unappealing and actually very manually intensive to rivet together in the end with plastic rivets.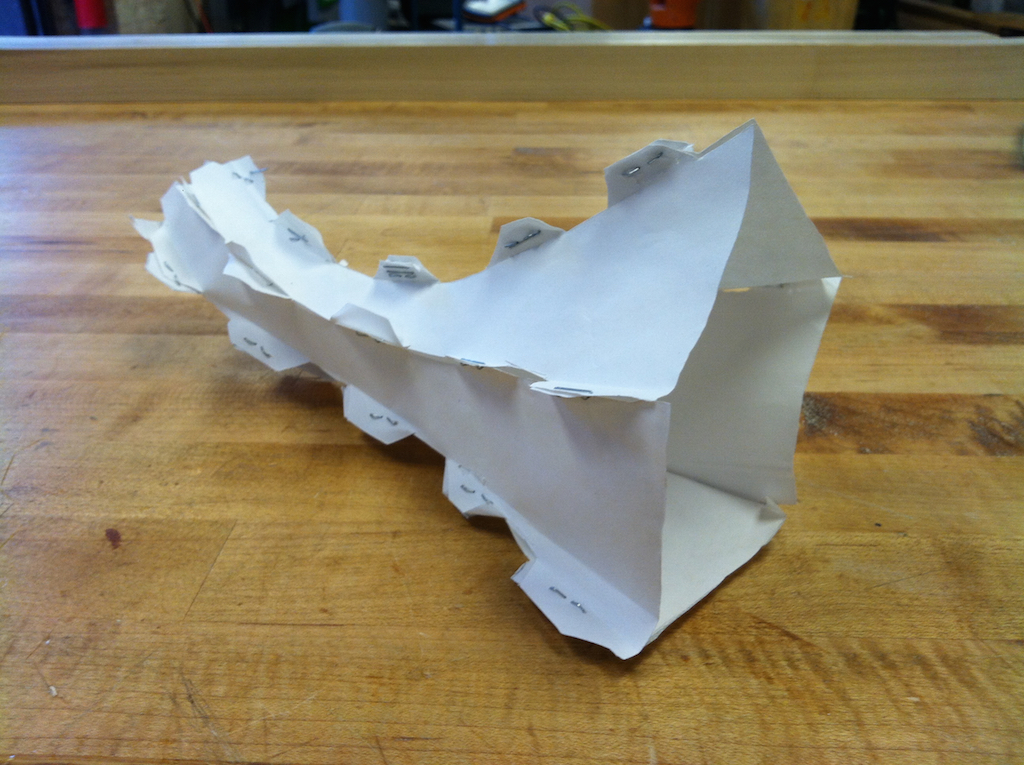 The model all stapled together. Not bad, but definitely out of scope when extrapolating that out to life-size scale.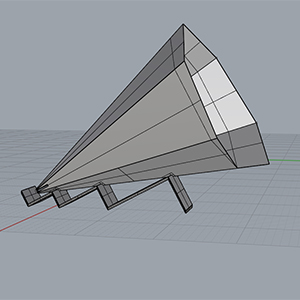 I originally planned to use 1/8 inch HDPE and score it to create the hexagonal folded cone seen above. But after the plastic came in I realized it would be too floppy so I simplified the design into a uniform cone that wouldn't have any score marks.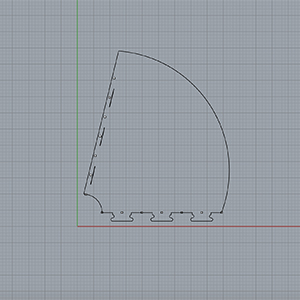 Using the Orient3Pt tool, I was able to two-dimensonalize my work for CNC cutting. Here is the 2D model of the cone.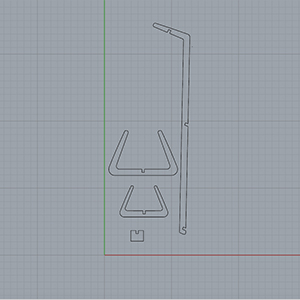 Similarly, the Rhino model of the stand.