This week we are 3D printing and scanning. As 3D printing is an additive fabrication technique, it works well for geometries with properties such as overhangs and nested components that you wouldn't be able to easily fabricate through subtractive methods.
---
For my final project I'm planning on building a electric boat, and will likely 3D print a propellor using the Dimension, for a higher quality finish and so that it will be printed with ABS rather than PLA.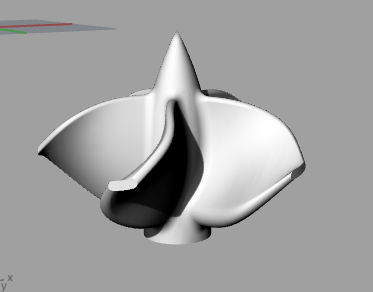 I have a solidworks file made by someone else that I can base my propellor design off of, so for this weeks assignment I just wanted to play with some geometric shapes. I started with the ambitious idea of wanting to make a 3D printed maze within a dodecahedron, but ran out of modeling time. Once again I'll be using antimony for my designs as it is nice and parametric, and through this exercise I picked up a few new tricks.