Composites
(DIY Composite Tubes)
As I'm doing a trekking pole - the pole part is pretty important. There's not necessairly a good way to do hollow tubes with the composite techniques that we're focused on. The Architecture shop has a big roll that is a woven thermo-plastic and fiberglass fabric.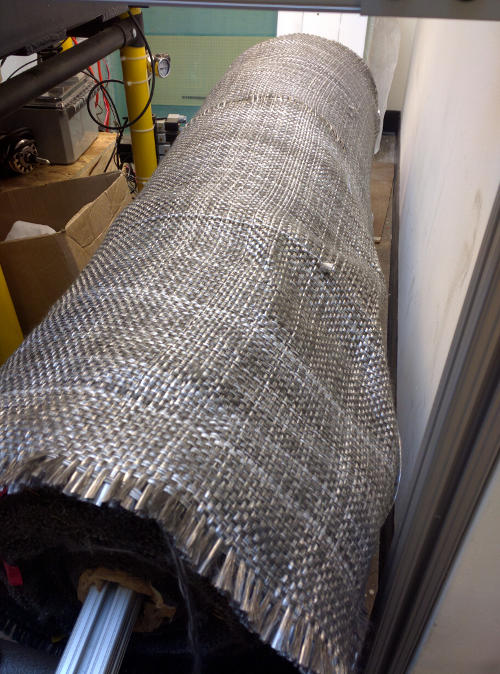 You compress a few layers of it together, heat it to 400 degrees F, and you have a composite without any messy side products!
After some consultation with Justin, I decided to try and use this to make a hollow composite tube. First I took a single weave from the edge of the fabric mat...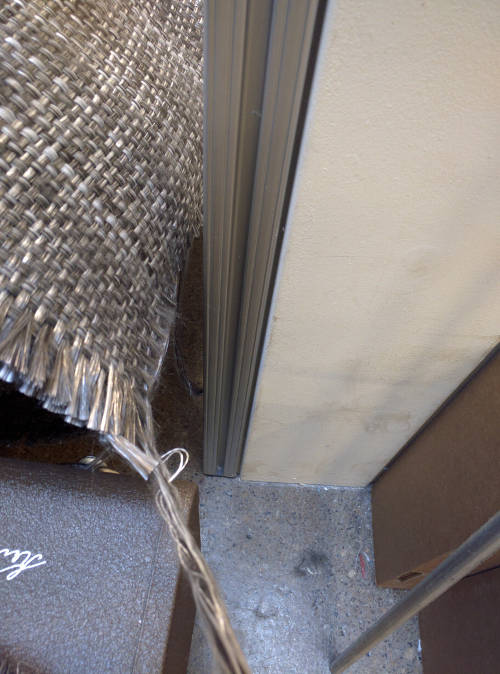 And spooled it around the best tool I had available (which happened to be a fork. The tines are great for capturing the ends of the spool.)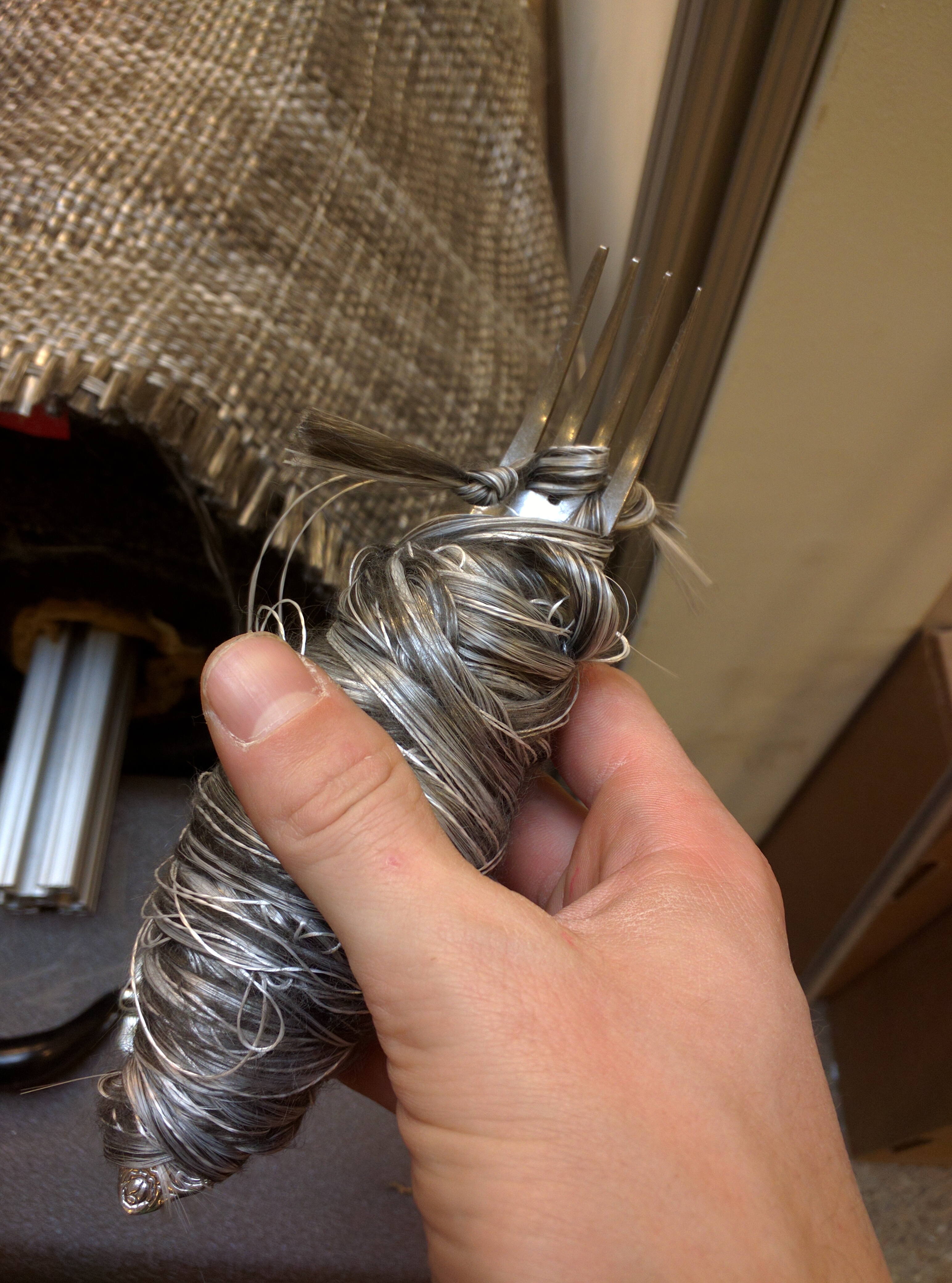 Now that I had a spool of thermoplastic and fiberglass thread to work with I could start working on my tooling.