Individual Machines That Make
The CBA section's "Machines That Make" project was a Cake Licking Robot. This was very much a group project; here are some of the bits that I enjoyed working on as part of the Arm group:
* Kim and I de-molded the hydrostone base with a combination of knives, sweat, and hot-wire cutting.
* Ani and I developed and proposed the idea of a machine that is half subtractive and half re-shaping. The idea mutated severely.
* Miguel and I proposed a delta configuration for controlling the end effector platform.
* Dhruv and I created the arms of the delta platform.
* Caroline and I made and attached the carriage connector to the linear motion stages.
* Caroline and I re-made and re-attached new carriage connectors. Repeatedly. We became experts in epoxy surgery.
* Will and I printed the "tongue plate" that Andy designed.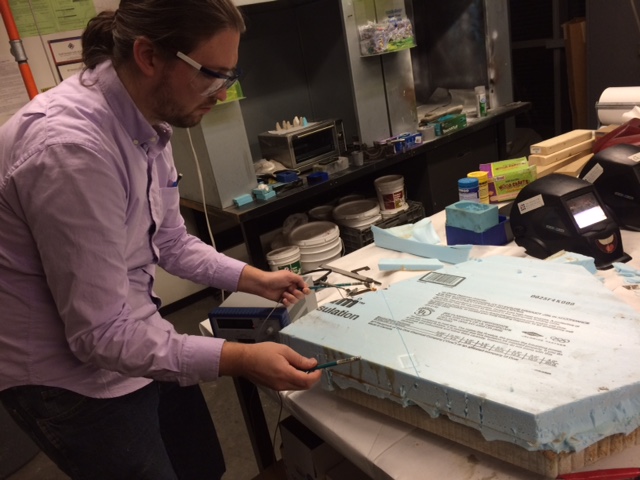 &nbsp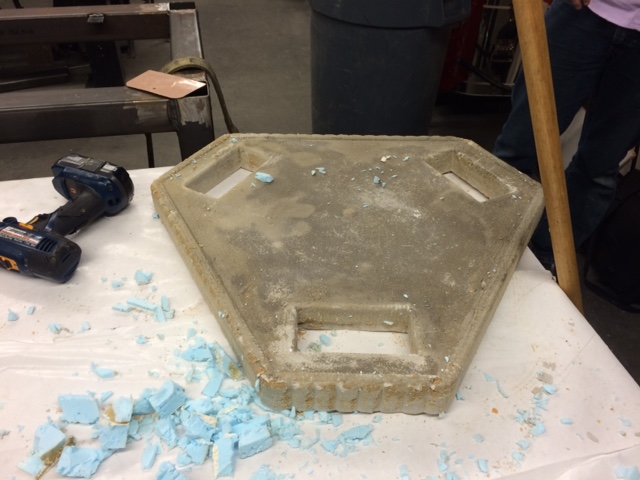 &nbsp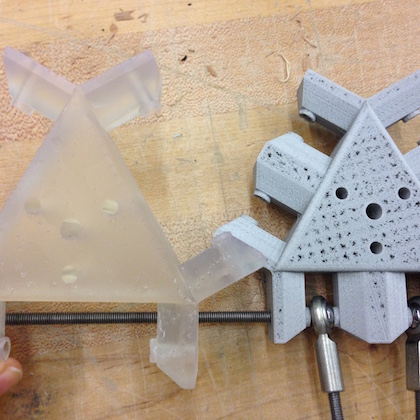 &nbsp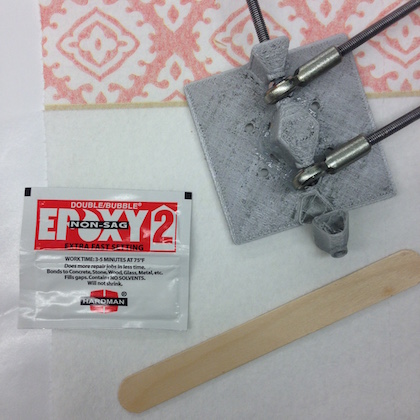 &nbsp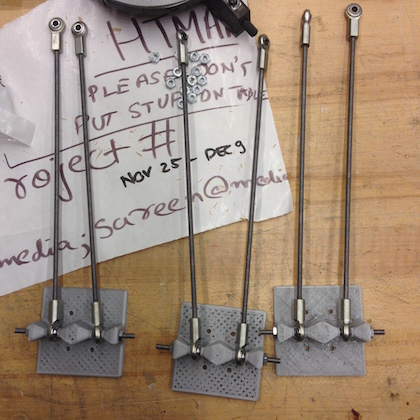 &nbsp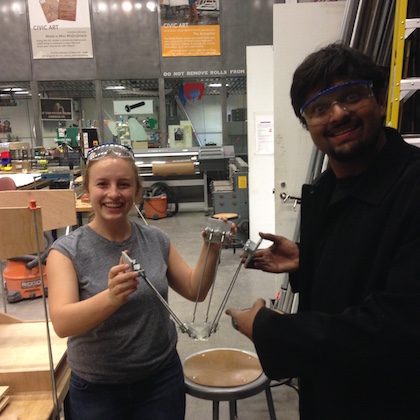 &nbsp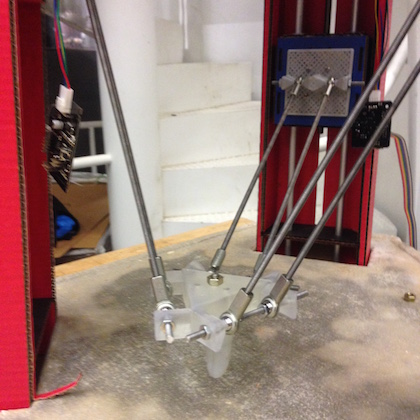 &nbsp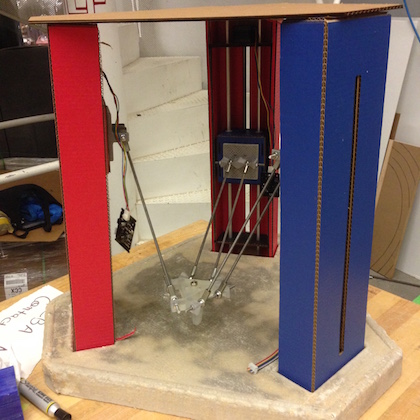 &nbsp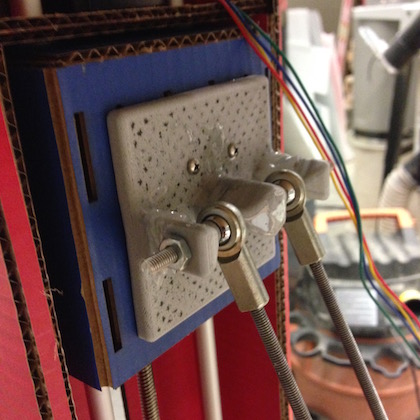 &nbsp