Well, I hope I can get a photo of the shims for my shoerack so that I can put that here. Essentially, they're T-shaped pieces of wood that fit into rectangular slots in the shelves in order to hold the walls onto the shelves. The T shape prevents them from slipping out, as gravity can't assist them.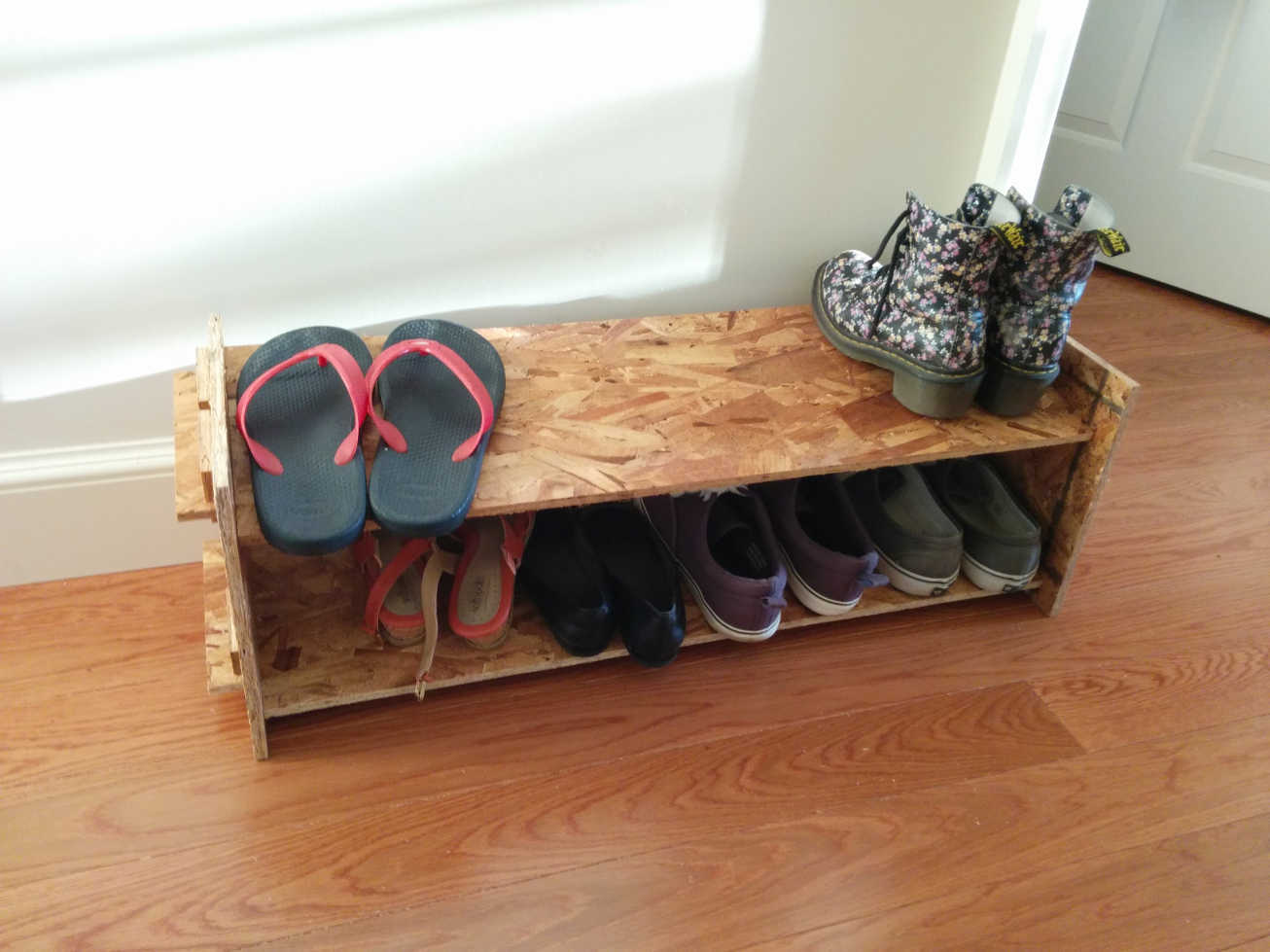 I decided on a shoe rack and bookshelf because both are things I need. The bookcase is the fab-able version of leaning bookshelves, which I think are a really nice-looking design. I've been really enjoying press-fit construction thus far in HTM, and thought that a nice final version would have 2x8's as the sides with nicer plywood shelves, but that I could start out by trying to make one out of OSB. As I should've expected, the OSB version took enough ShopBot time that I haven't been able to head out to Home Depot to get any nicer plywood and 2x8's.
In terms of making the OSB bookcase, I decided that adding reinforcements to the walls along each shelf slot would give more surface area to hold the weight, as well as making the entire structure more rigid. Thus, I cut 3"-wide parallelograms of wood with matching slots, and used those to rigidify the structure.