This week, we learned Electronic Design Automation (EDA) tools, including Eagle, one of the most commonly-used EDA tools among amateurs because it's free and there's a large online support base. I'd learned to use Eagle before in the Harvard fab lab in order to design a simple board using the ATtiny45, so I was already familiar with the tool.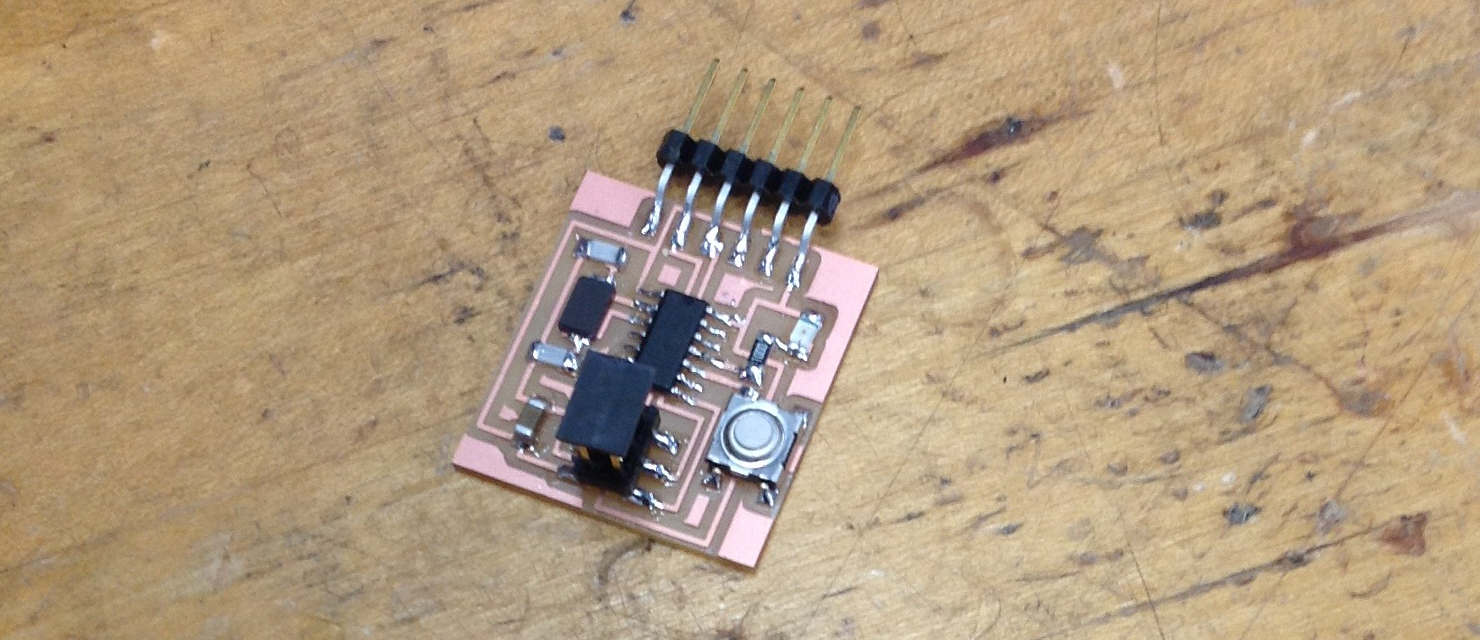 Design workflow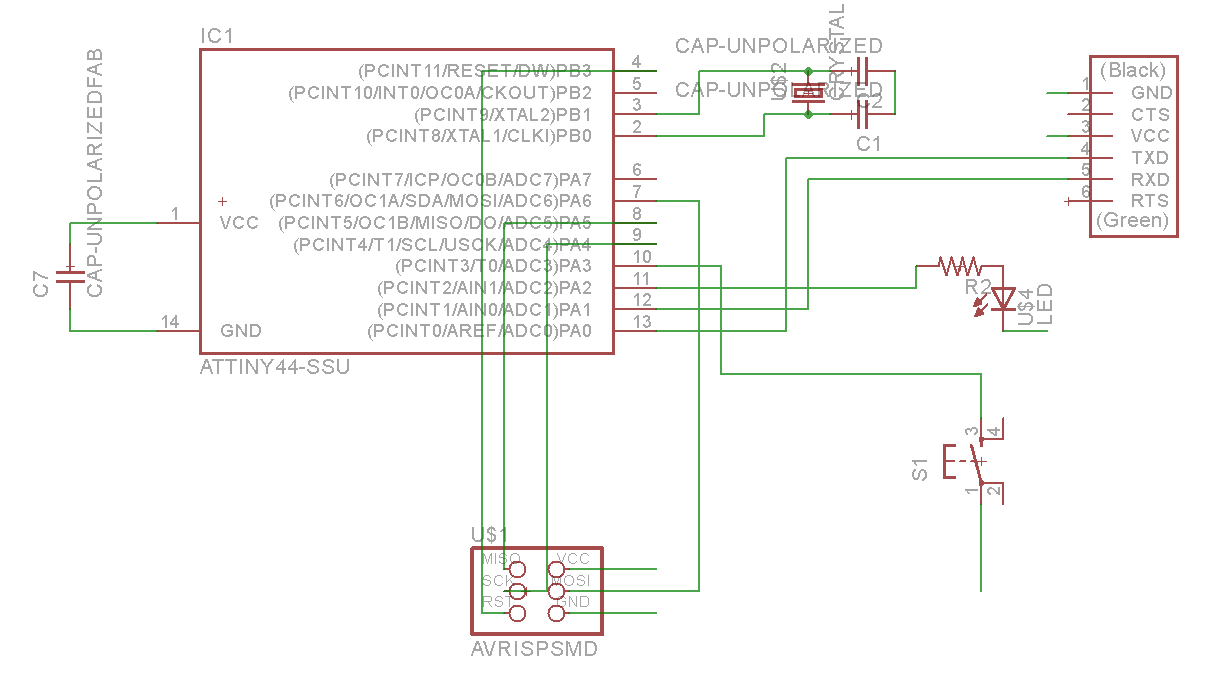 The first step in Eagle is to make a schematic. The system is mostly veyr simple and clear: You choose parts from a list, place them, and put wires between them. Because Eagle is old and the GUI is really poorly designed, the tools don't tell you their names when you mouse-over (unless you wait 10 seconds), and Eagle can't have two tools named the same thing, so the tool for making connections in a schematic is called "net" (instead of the obvious "connect" or "wire").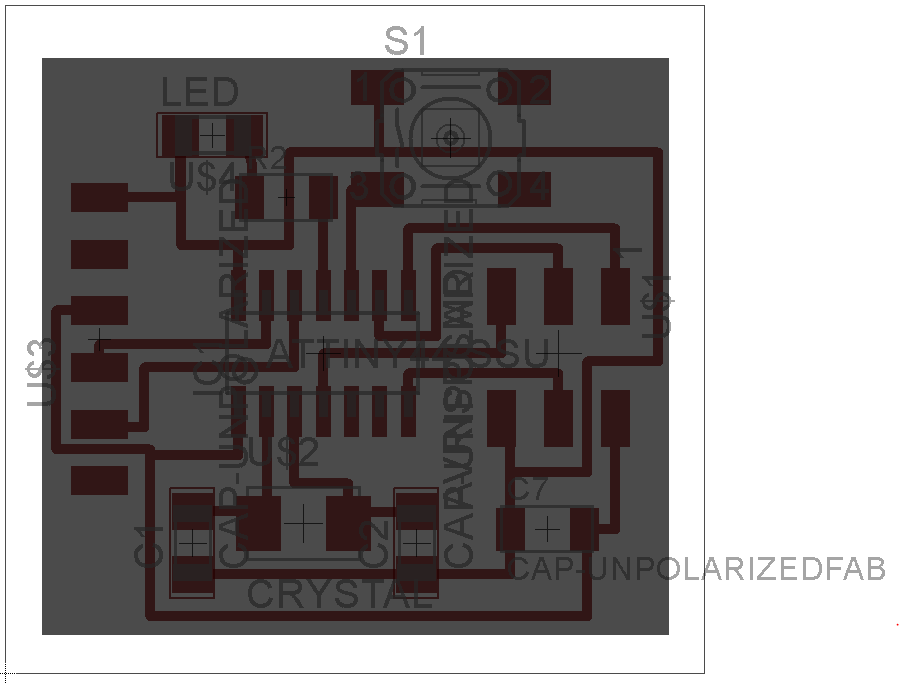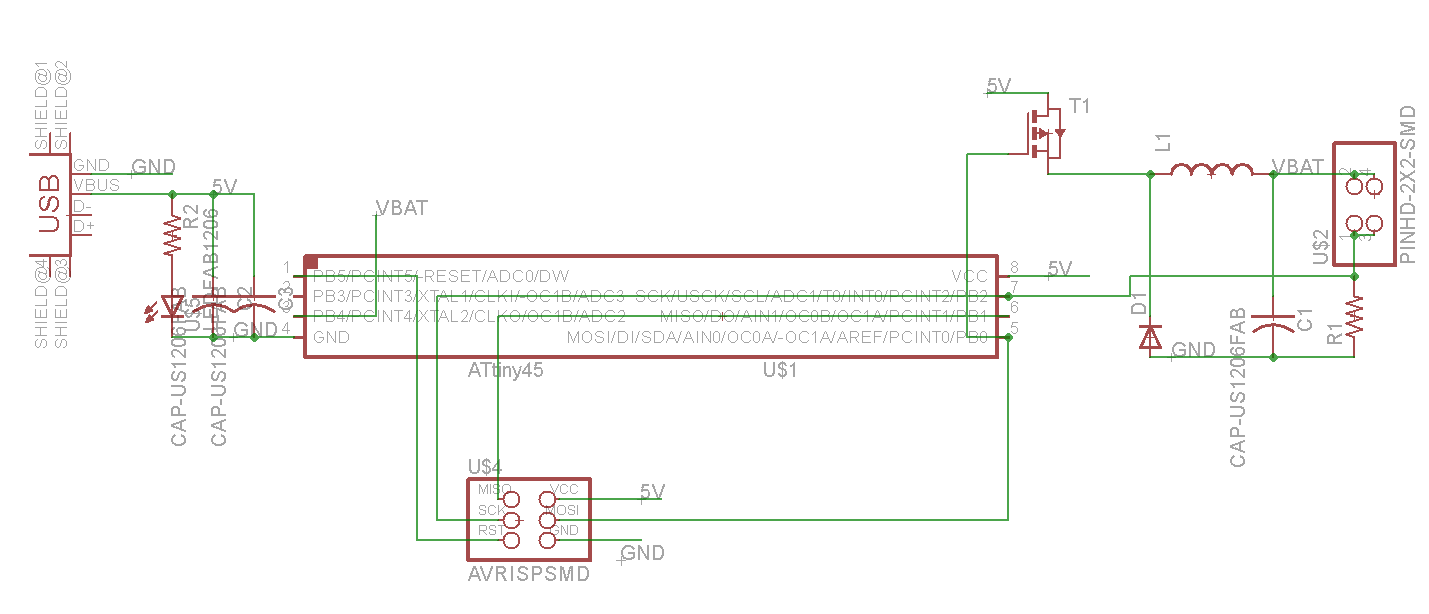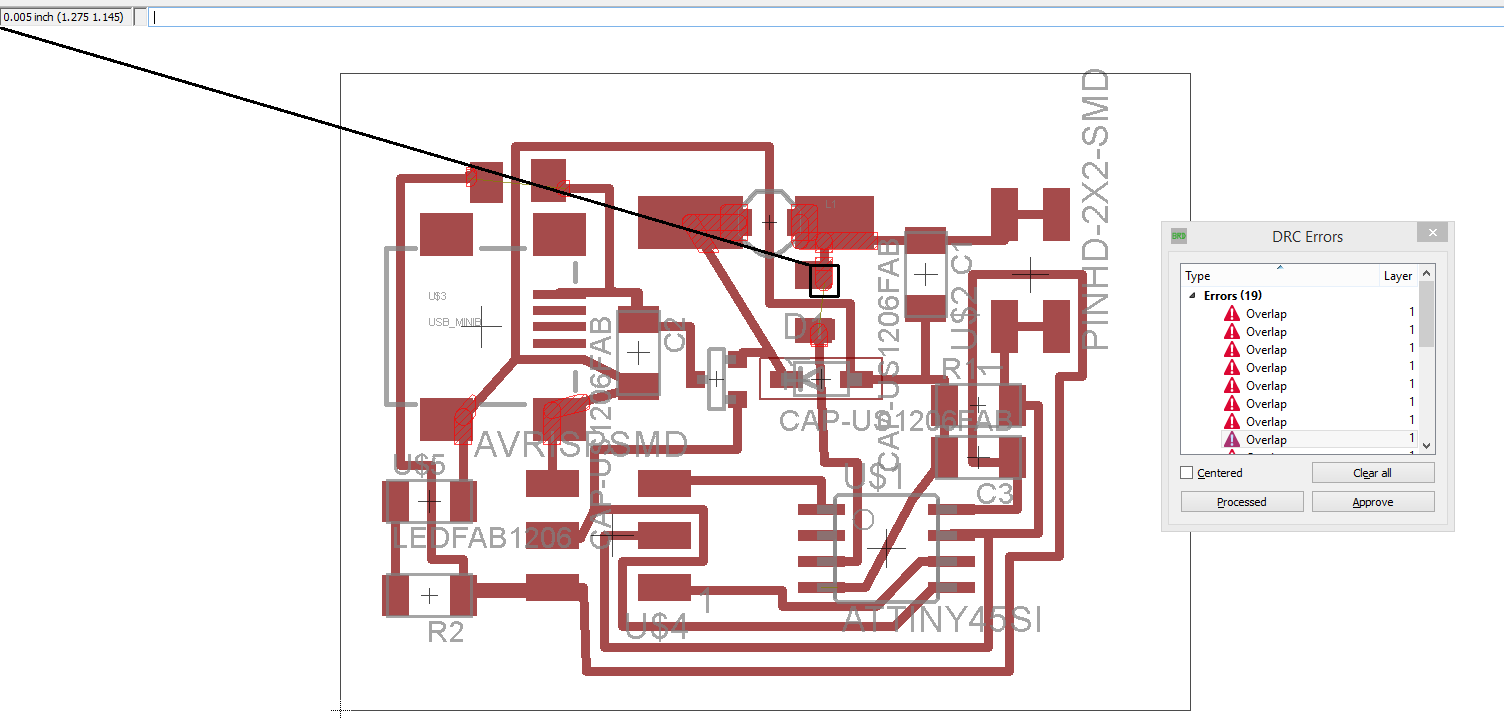 As with the schematic tools, Eagle's poorly-named tools were inconvenient in making the board (also, the fact that it lacks simple drawing tools, which would be useful for making boards with any geometric complexity).