I had such ambitious plans this week: I thought I'd begin with a basic mold, try to do something creative and make a cool ice cube tray out of Sorta-Clear food-safe silicone. Maybe a Yoda head. Or a snail. Or 3D scan the Cambridge Turkey and make tongue-in-cheek referential holiday chocolates.
Alas, it was not to be. I ended up just barely completing my mold, after failing again to get Antimony to compile on my Ubuntu virtual machine. It's a derpy, derpy skeleton key, which I (with some success) cast in metal.
Designing my part in Antimony was pretty straight-forward. The graph representation made duplication of the mold outline and rotation of the key really easy--when I later had to change a thing or two (e.g. putting the alignment holes in opposite corners on the two halves of the mold), it usually only required a minor change to the graph, then I could click on the export button again and it would still work. Alas, I accidentally reflected the alignment pegs about the center plane, rather than rotating them as I had the key, so they ended up being unusable. Ah well, live and learn.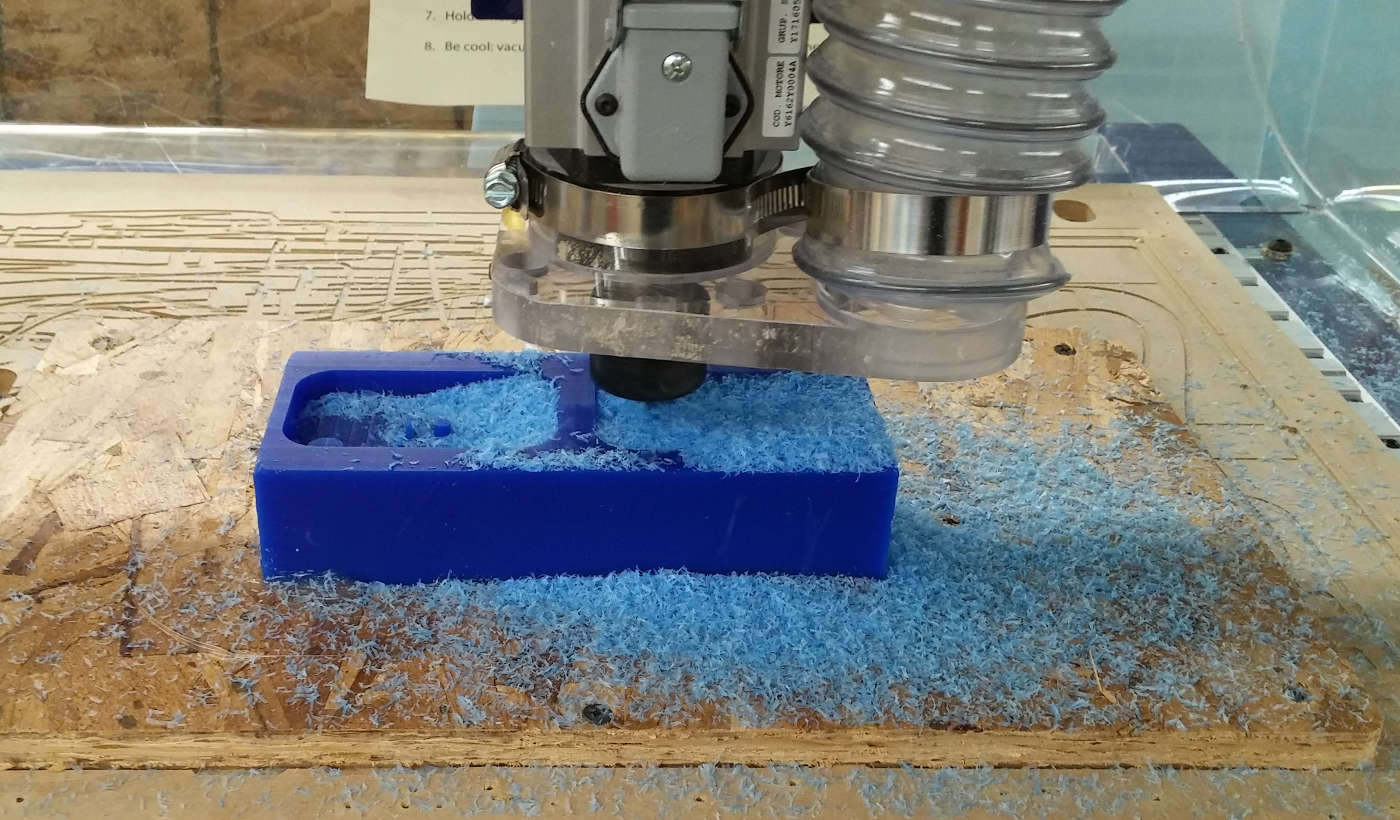 After cutting the mold, I mixed up some oomoo, the light-teal silicone we're using for molds. It was pretty easy to mix, except for running out of large cups before mixing. This meant that I was mixing in a tiny cup in which I couldn't pour the two parts in a way that they were already vertically mixed--thus, I introduced a lot of bubbles getting the two parts to mix vertically. I tried to remove bubbles from the mixed oomoo using the vacuum jar--this was kind of disconcerting because it always looked like the oomoo was about to boil over in my tiny cup. I think it was at least a little effective for mixing, as my final molds didn't have any problematic surface bubbles.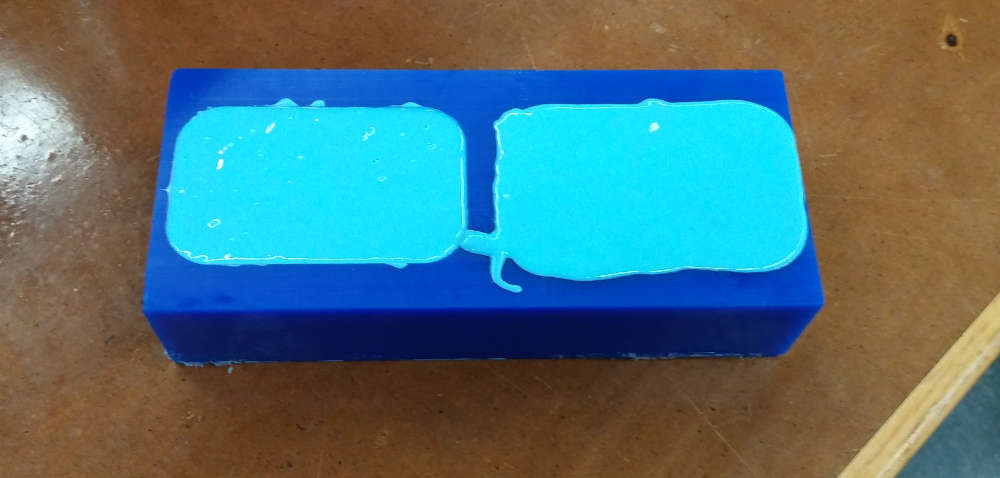 Key casting!