---
Design
For design I wanted to do furniture that would be assembled without nails or glue. Two night tables that would be made out of one sheet of plywood. The idea was to do a press-fit that would be enough detailed as to be decorative. On the table, both tables would have a cut-through holes for glasses (of water or whatever), and each table a carving of a moon/star. Doing the press fit so detailed was challenging. For that I used a grasshopper script that generates a zip-zagging press-fit curse on the corners of the table.

Test Drive
Before milling of the full tables, risking a full sheet, did a test, trying just one corner of the press-fit corner. To do this I measured the width of wood - important to know the exact depth of the drilling and cutting. Also placed points on inside of the "teeth" of the press-fit, to direct the drilling, to ease fitting of parts.
Mastercam
1. merging file into Mastercam
2. Creating 5 toolpaths:
(a) drilling holes;
(b) pockets - half the way through the material (0.2 inch);
(c) machining contours, half way through with 1/8" mill. Half the way to prevent mill rom breaking;
(d) Remachining of contours, almost all the way through, leaving an "onion-skin" of 0.05".
(e) Redrilling of holes at corners of press-fit.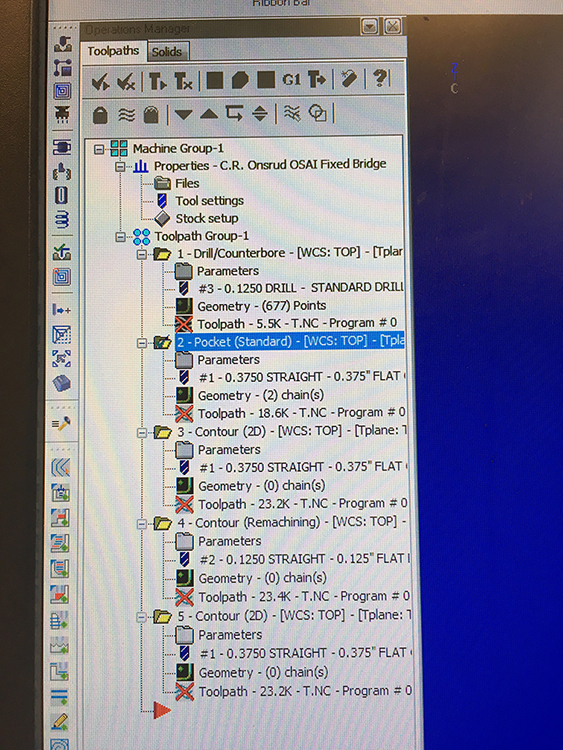 Chaining
The tricky part of chaining is the direction of the chain. The direction also determines the offset direction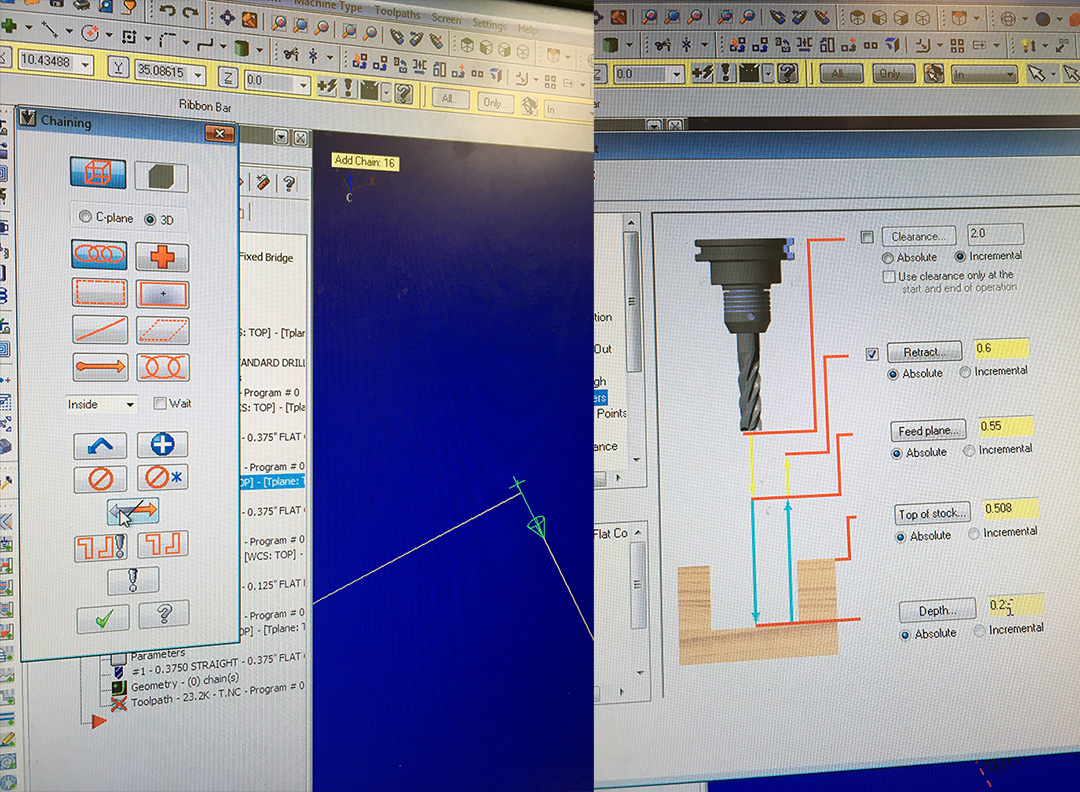 Test Milling
Tested press-fit of one corner. Turned out fine:)

Full sheet milling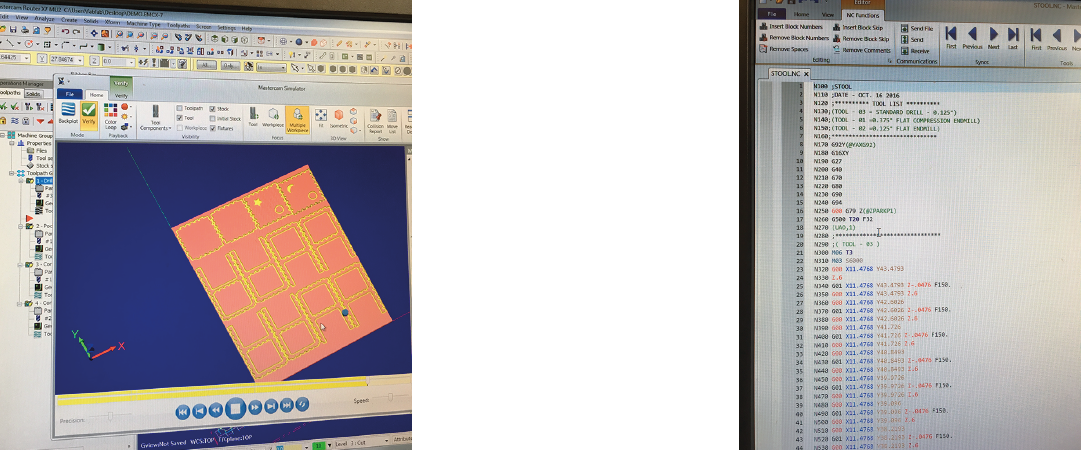 "Onion-Skin" and plywood - can be messy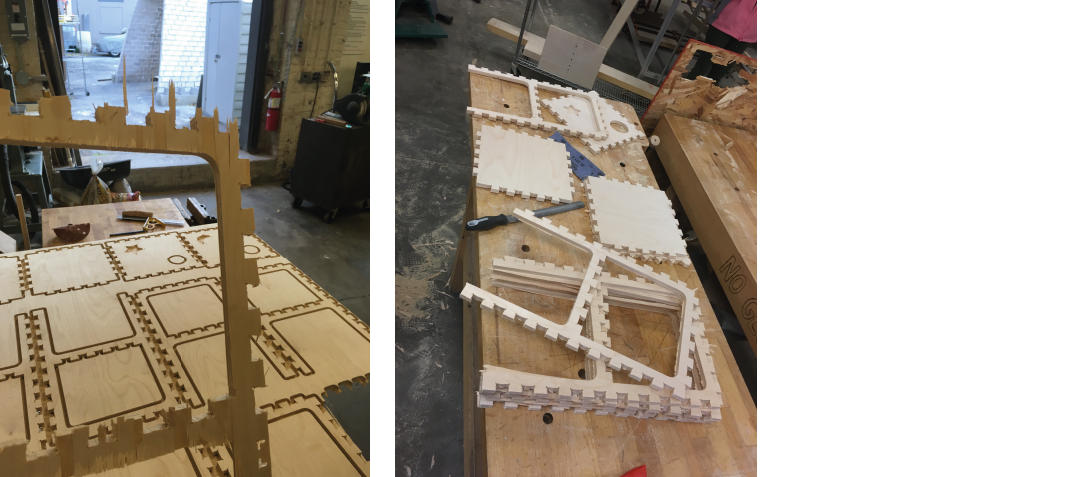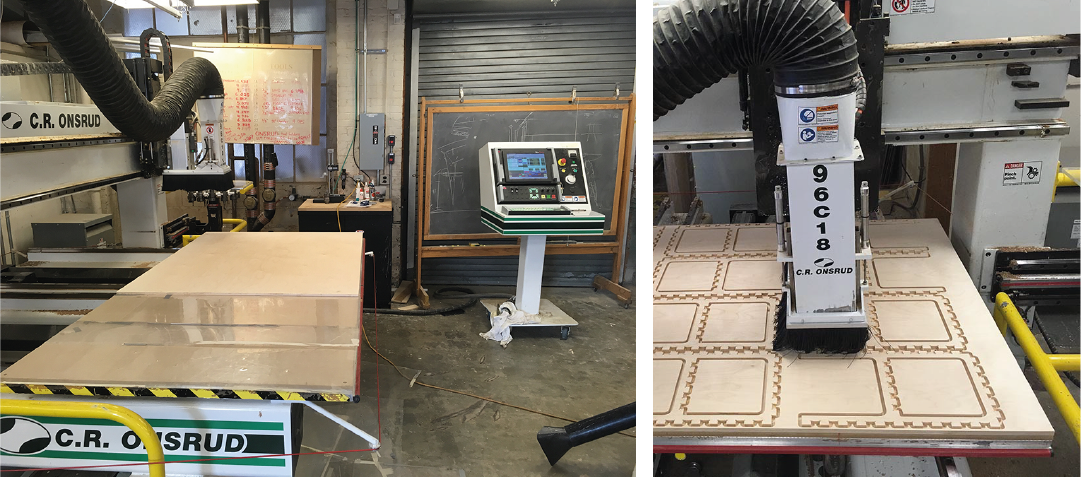 GCode

We have a problem: in re-milling, final chain was reversed
Going back to mastercam to debug, turns out that the last remachining of the contours was reversed.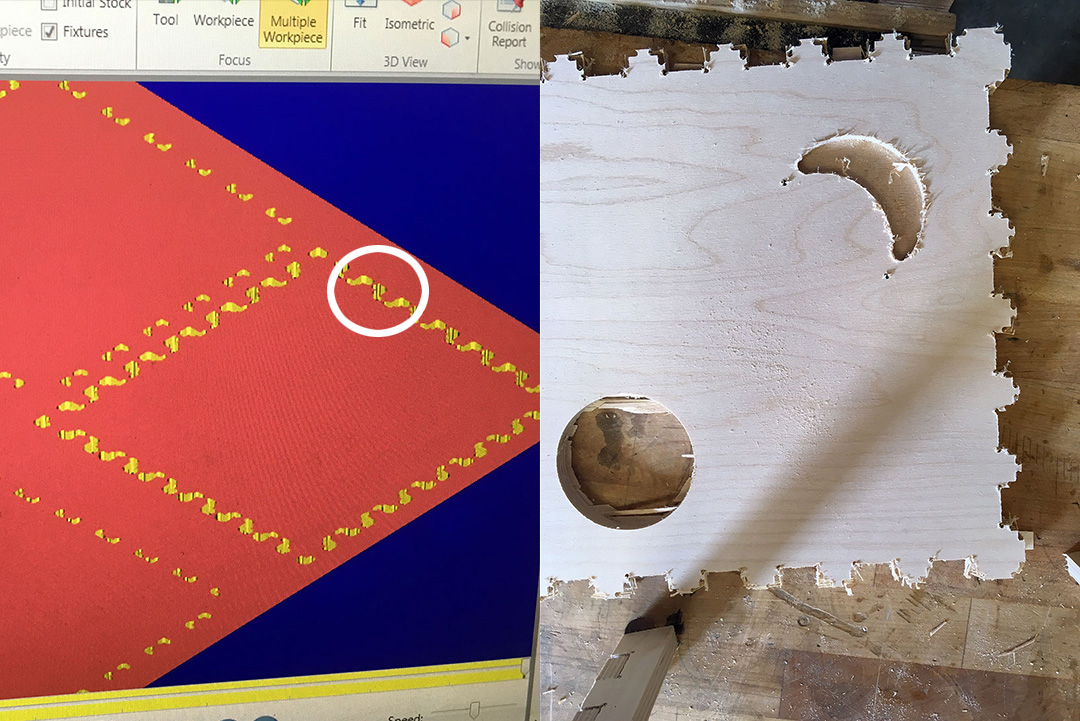 Remilling last part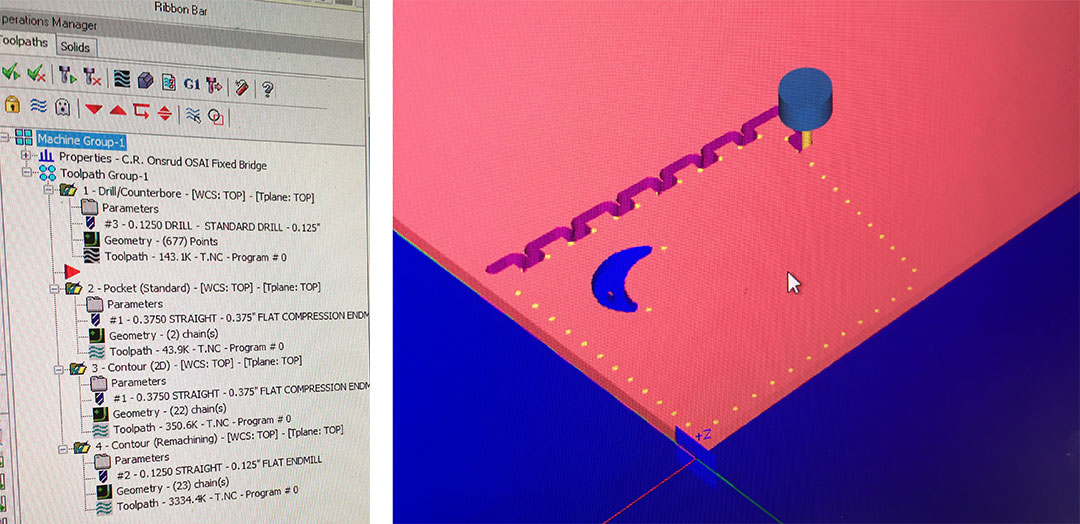 Press-fitting
This was way harder than fitting the test. Needed extensive filing and hammering to get it together.
WORKED OUT NONTHELESS. GOOD NIGHT!