HOW TO MAKE [ALMOST] ANYTHING_MAS.863
---
Some of this is duplicate information from Week 05 - Computer Controlle Machining (Make Something Big), so if you're looking for more detailed information about that process, please take a visit to that page.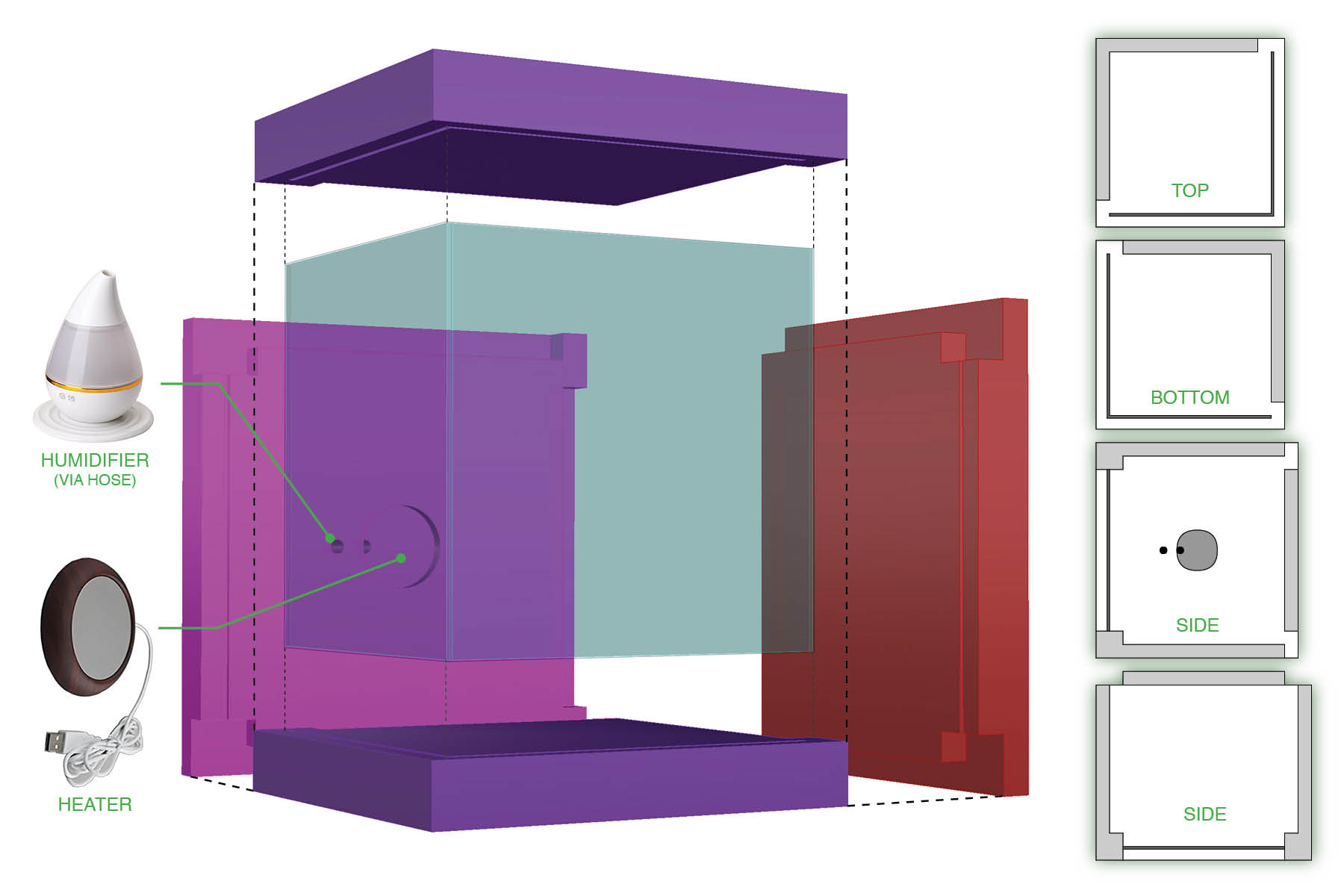 I decided to create a prototype of one of the chambers so that I could calibrate the temperature and humidity controls. The 12"x12"x12" box is built out of foam on four sides and plexiglass on two. Jointing on the foam means that the notches wont necessarily hold the foam together long term, but thermal bridging through the joints will be minimized. No cuts (except for perimeter cuts) got completely through the foam - there is always 1" left behind. I have a small heater and humidifier to include in the test.
revised note: I have a small heater and a NON-functioning humidifer.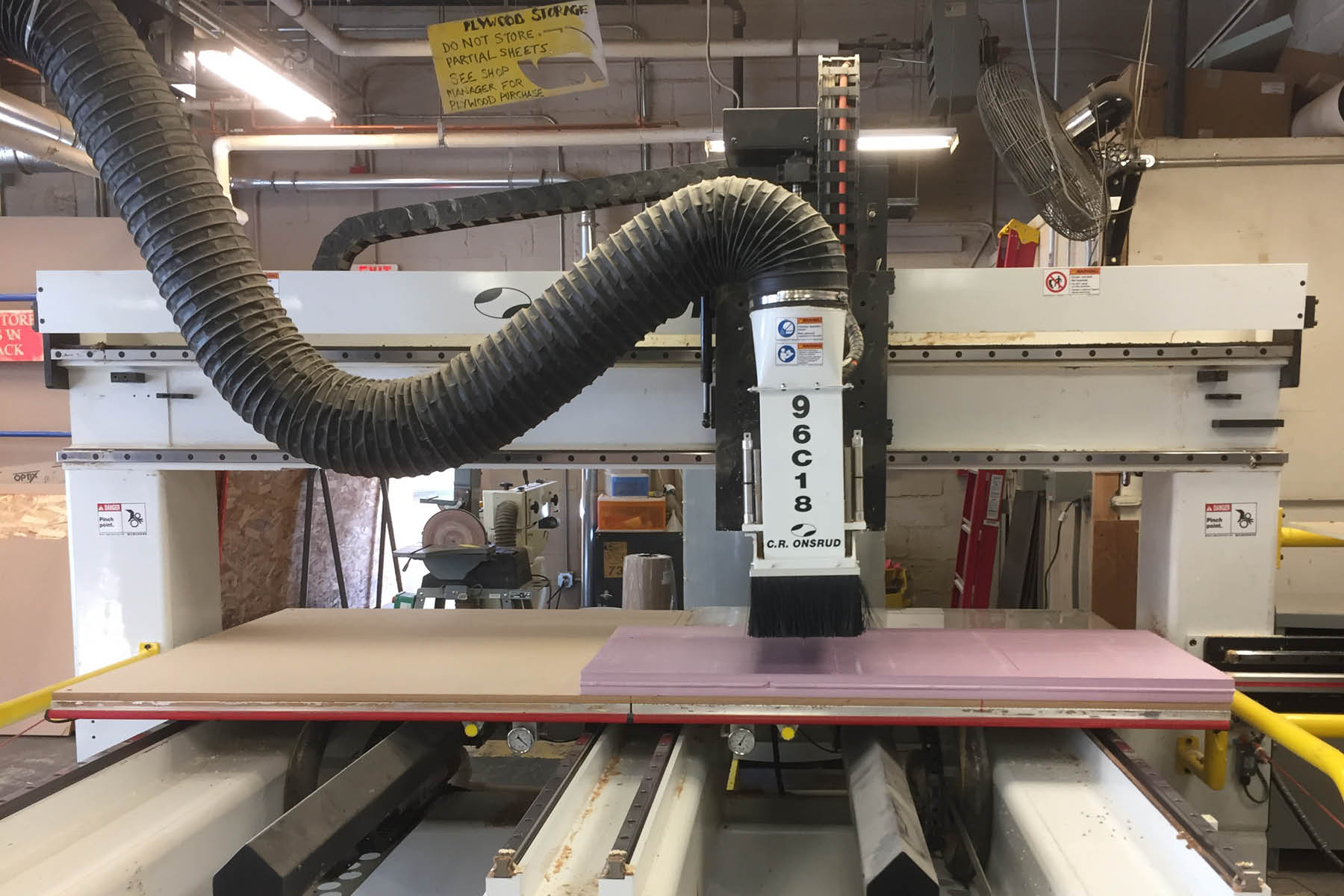 The machine was fast, loud, and seemed to have a lot of personality. I really enjoyed the process.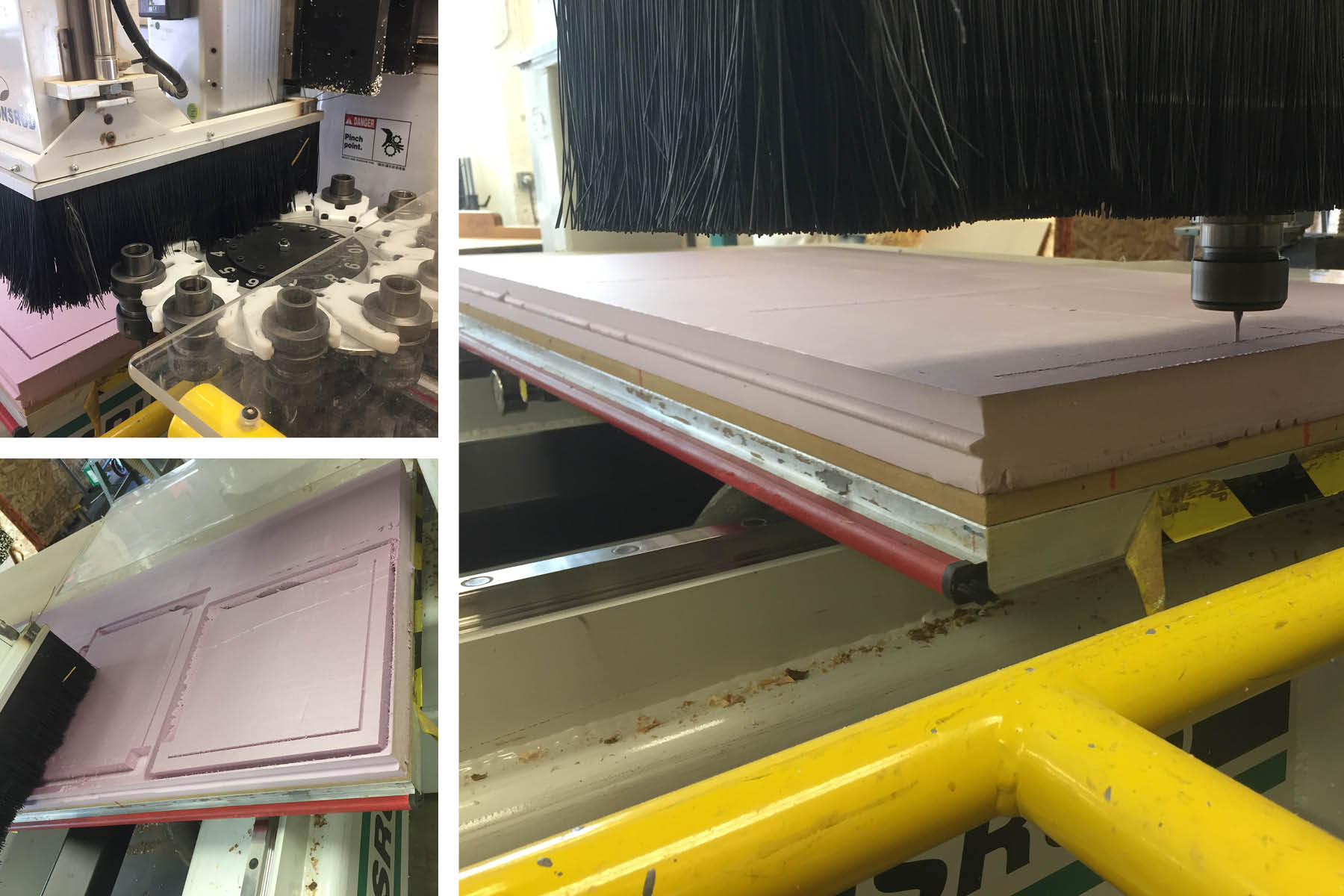 Only three box faces fit on the sheet, so I had to return for the last one a few days later (due to a TA bottleneck). The cuts came out fairly clean but did require a small amount of cleanup. The entire cut took about 10 minutes.
The edges had a paper-thin edge left behind from where either the mill didn't get close enough, or the mill DID get close enough but couldn't cut those last pieces due to the flexible nature of the material. This came off easily with a little bit fine-grit sand paper.
In the piece that needed holes (for wires), I had to use a drill press for this - There weren't any narrow bits that were long enough to go through the 2" foam.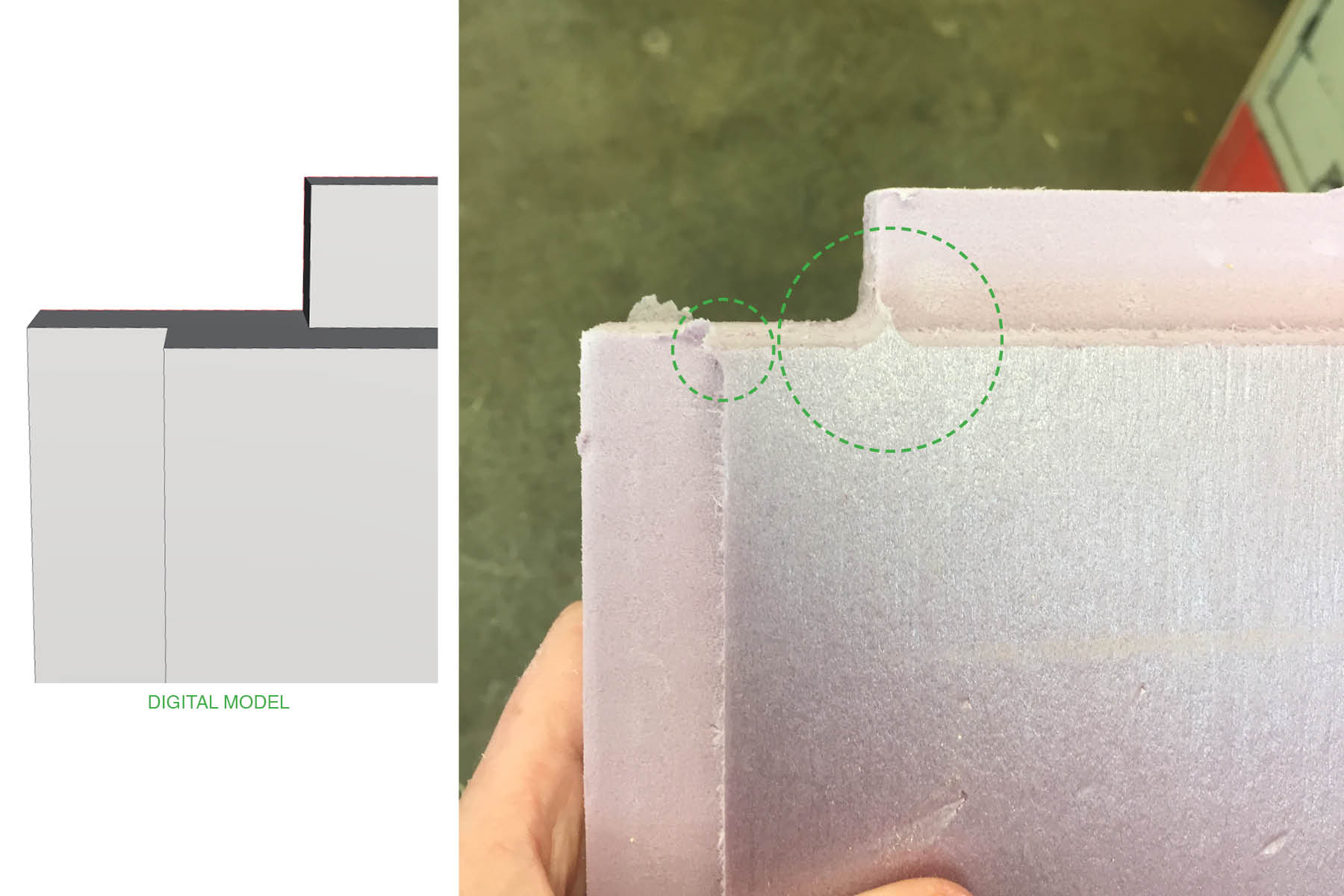 There are a few things I could clean up in my tool path, although since this is foam and fairly easy to manipulate by hand, I didn't bother. Some of the edges needed to be trimmed because the round bit left a small curve at the corners.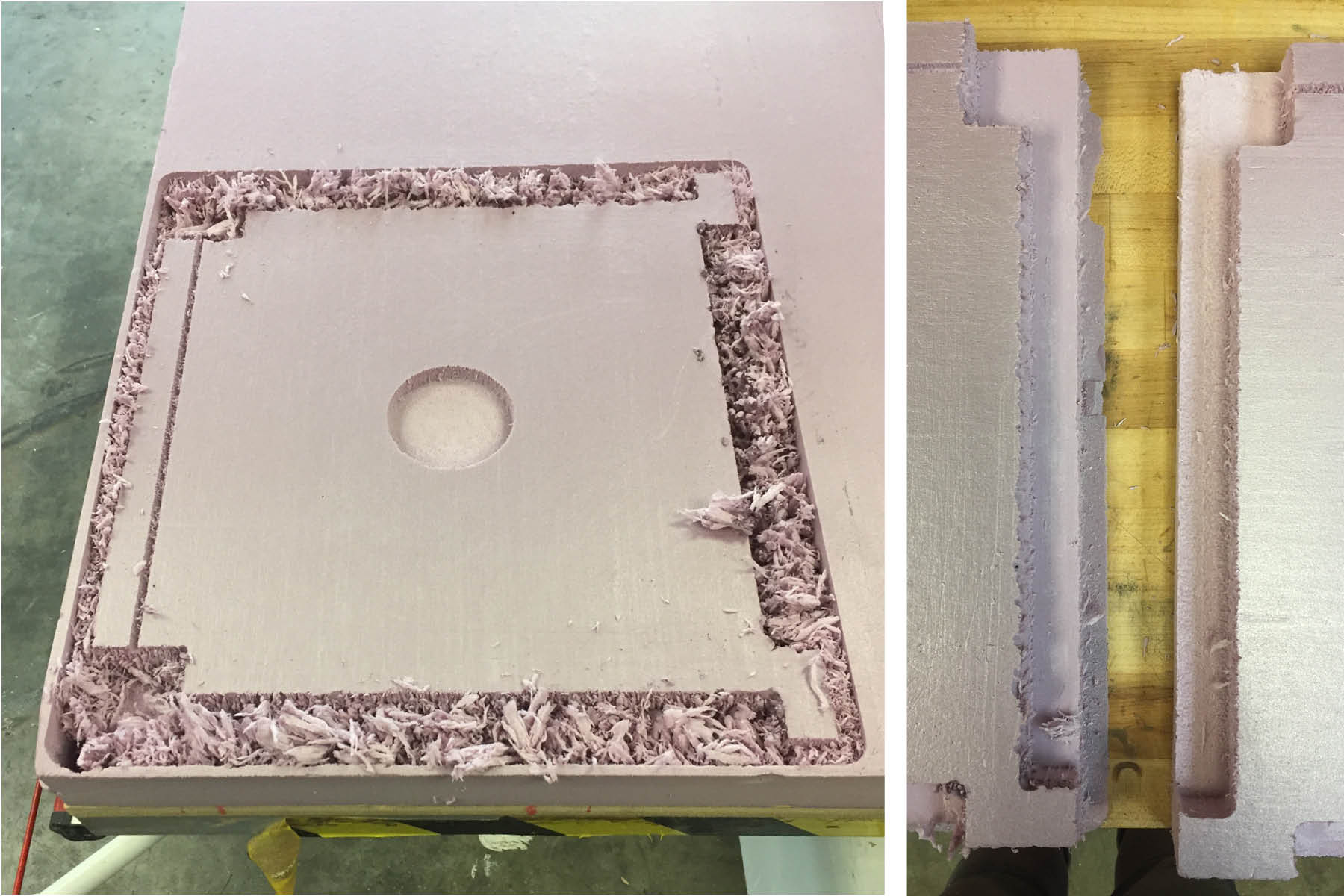 I came back on Tuesday to cut out the last box face - this did not go as smoothly. It took two tries and my settings must have been off - the edges were really rough (as you can see from the image above on the right). But again, since it's foam, it was fairly easy to manipulate the material and the rough edges did not have a major impact on the final product.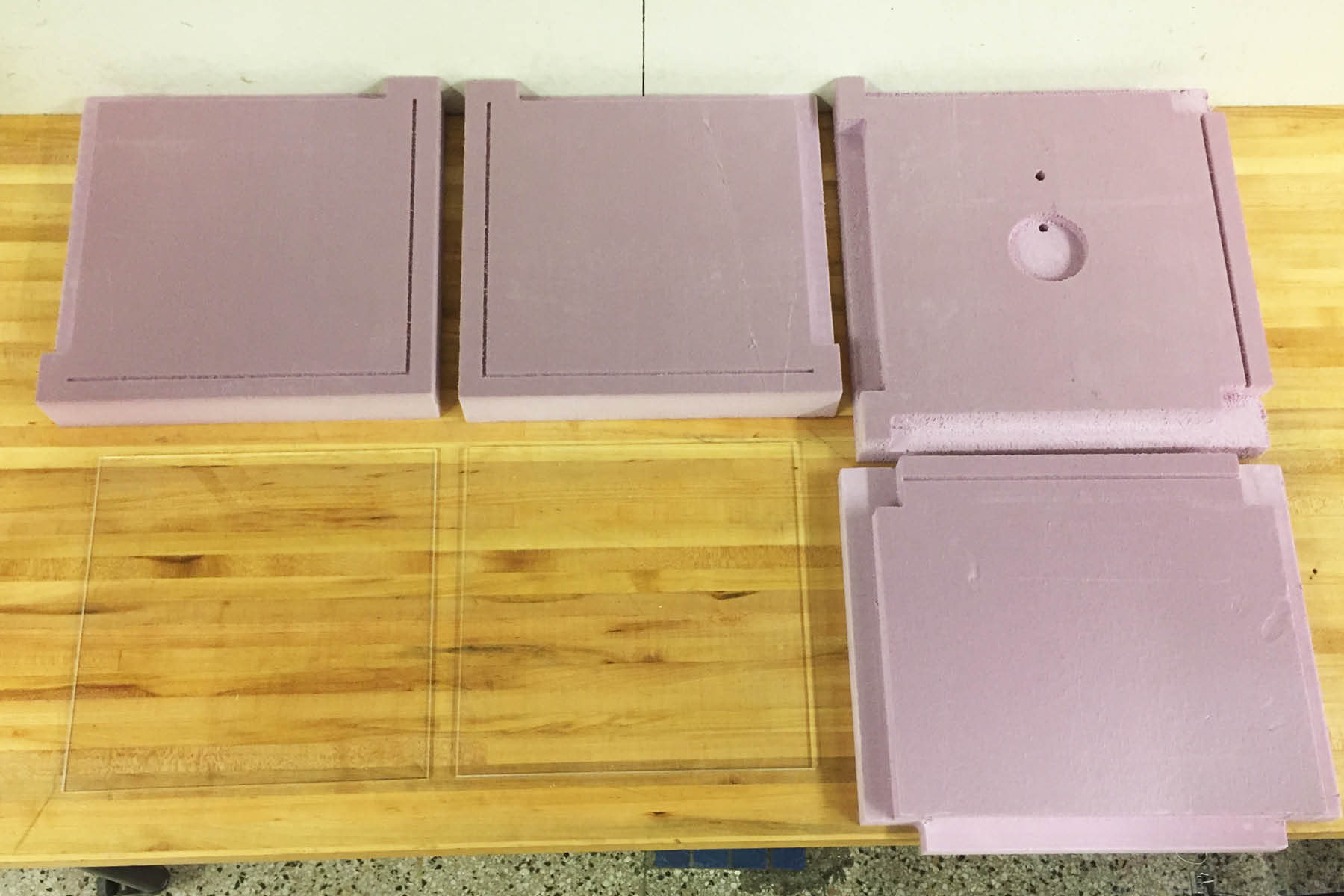 kit of parts - 4 foam walls and 2 plexi walls.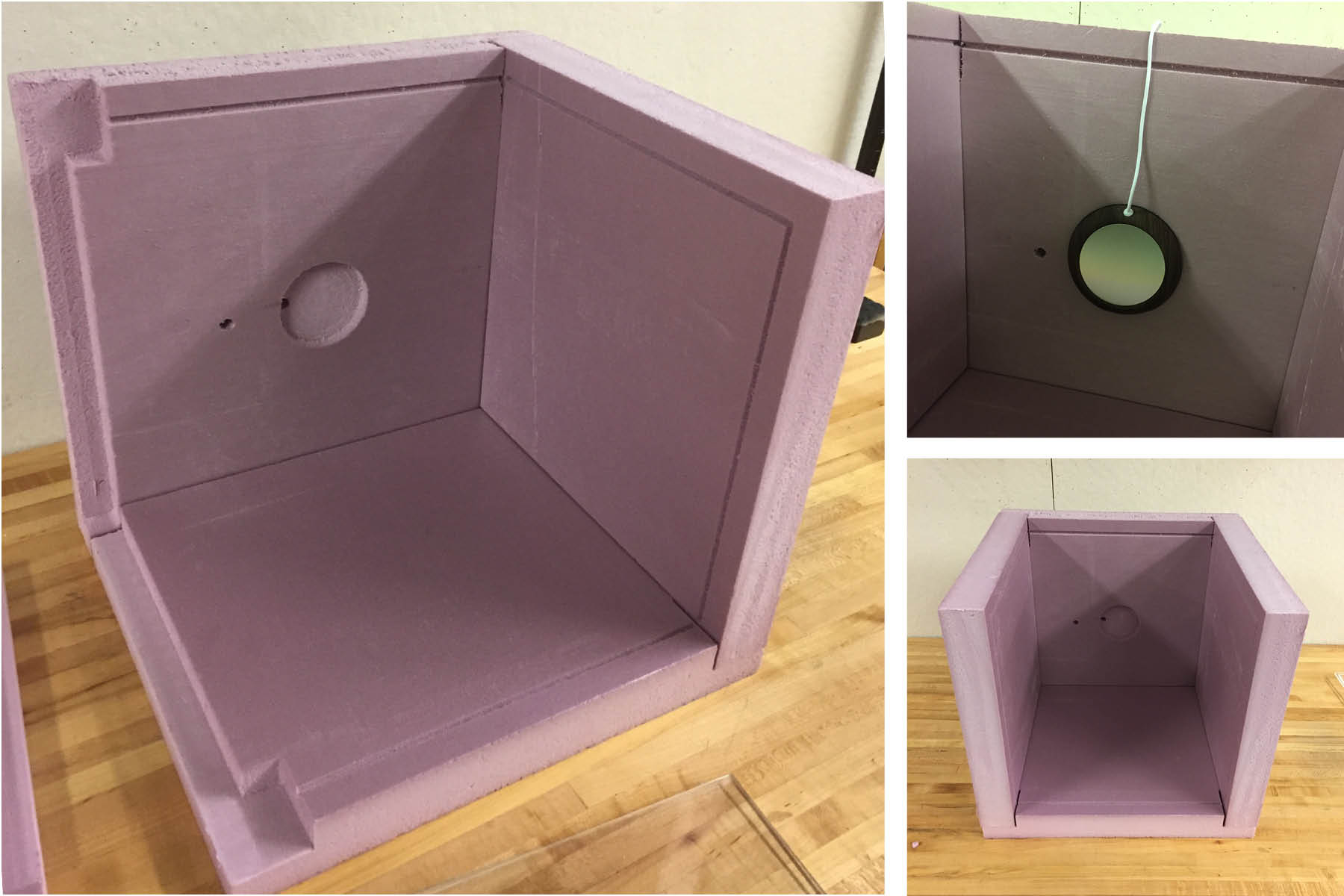 here it is coming together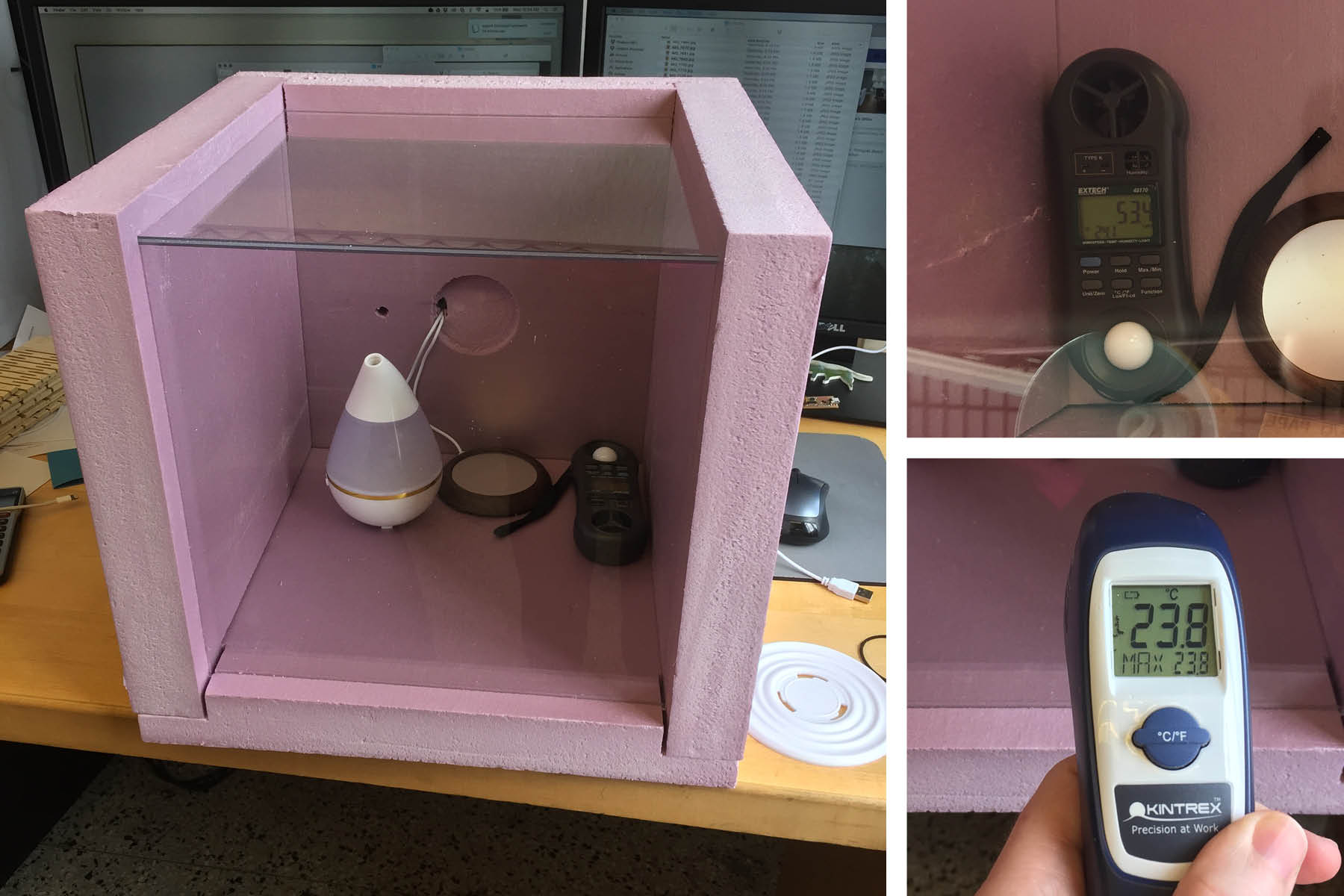 environment box! Fully loaded with temperature sensor, small heater (mug warmer) and a small humidifier.