HOW TO MAKE [ALMOST] ANYTHING_MAS.863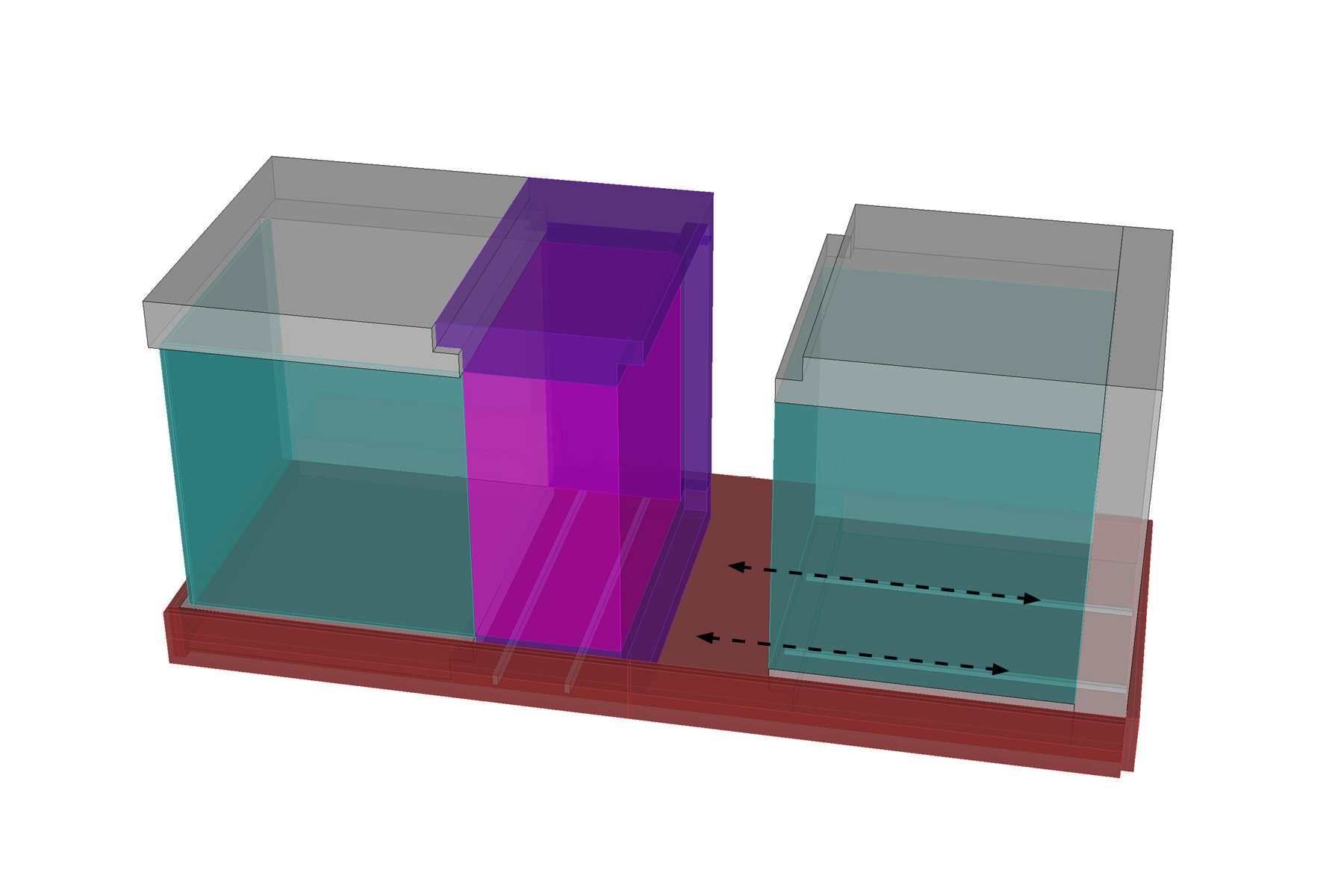 I decided that my testing chamber needed to have a sliding component - so that the material test can have varying widths.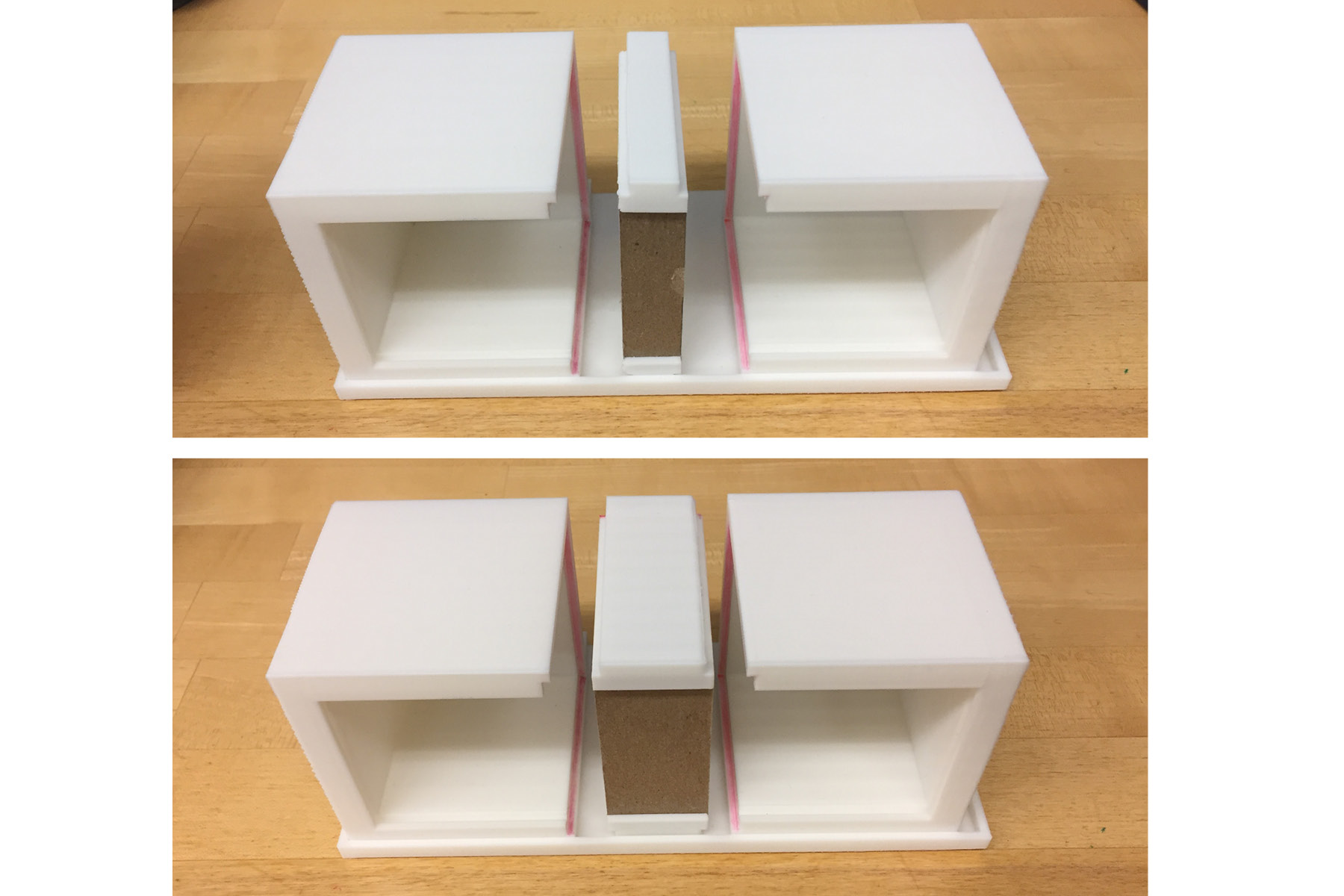 the "cool" chamber will be able to slide to accomodate smaller or larger samples.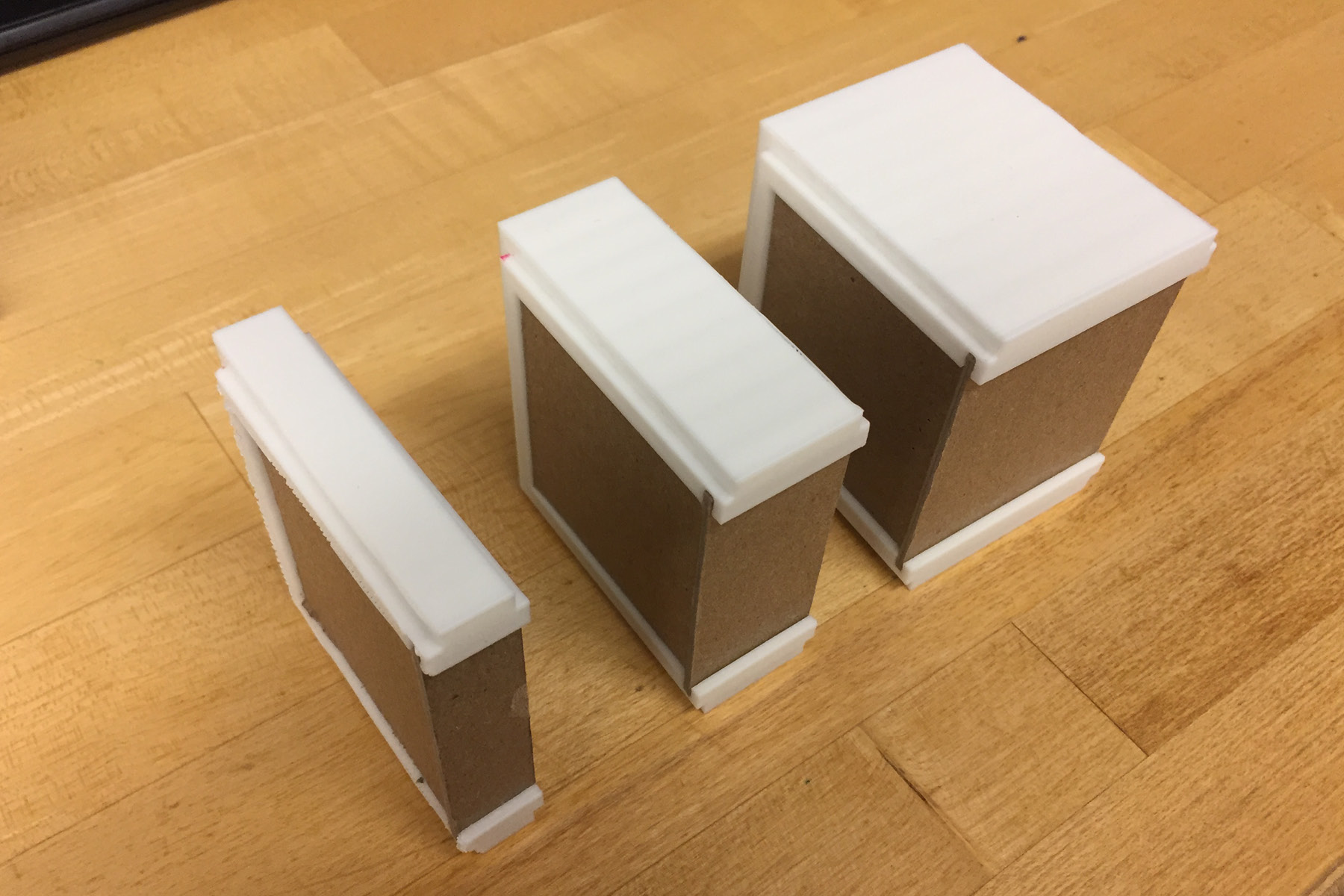 These guys are supposed to represent the material tests that I'll be designing as part of my thesis.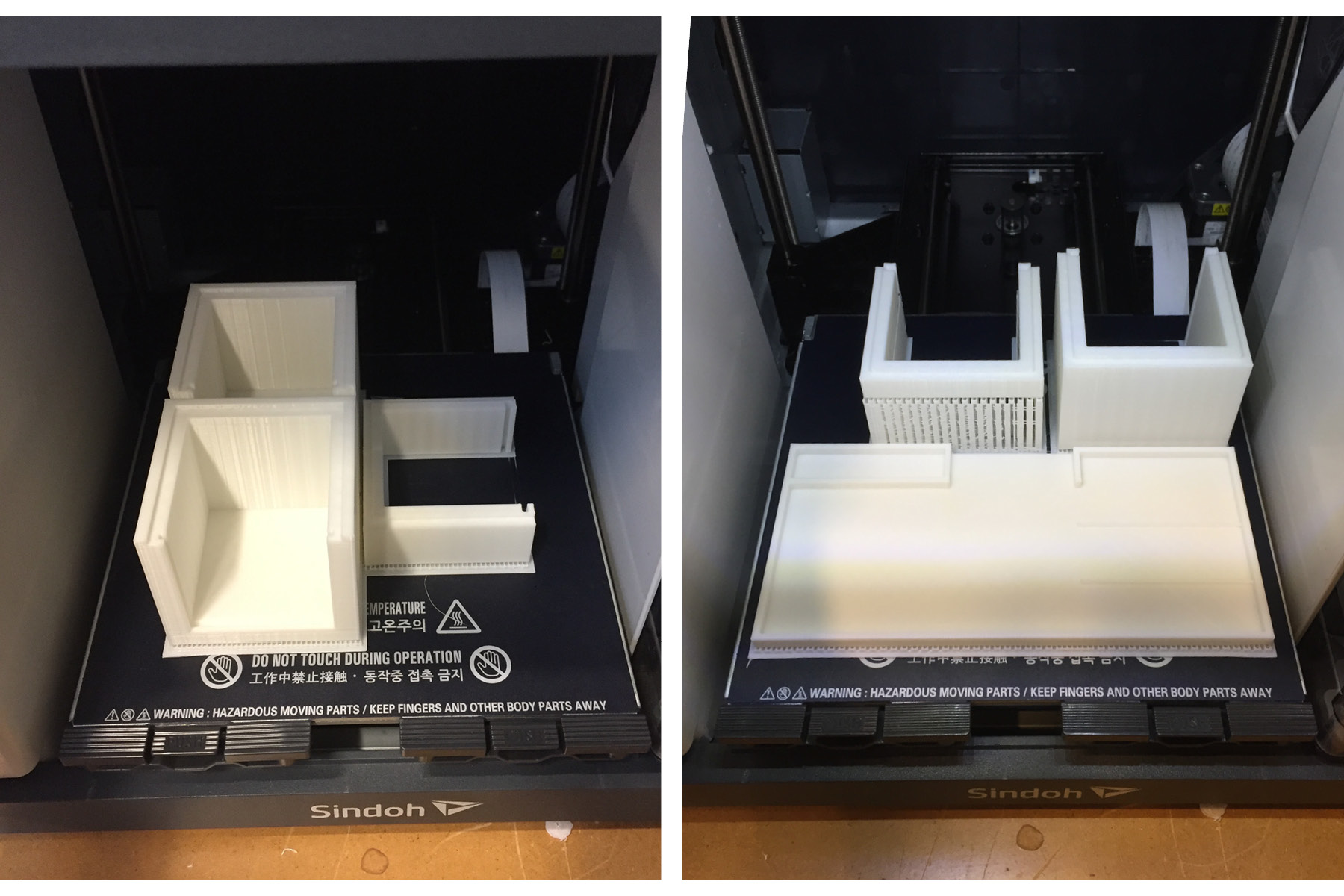 and just incase you're wondering, I 3d printed the boxes and hand cut the chip board.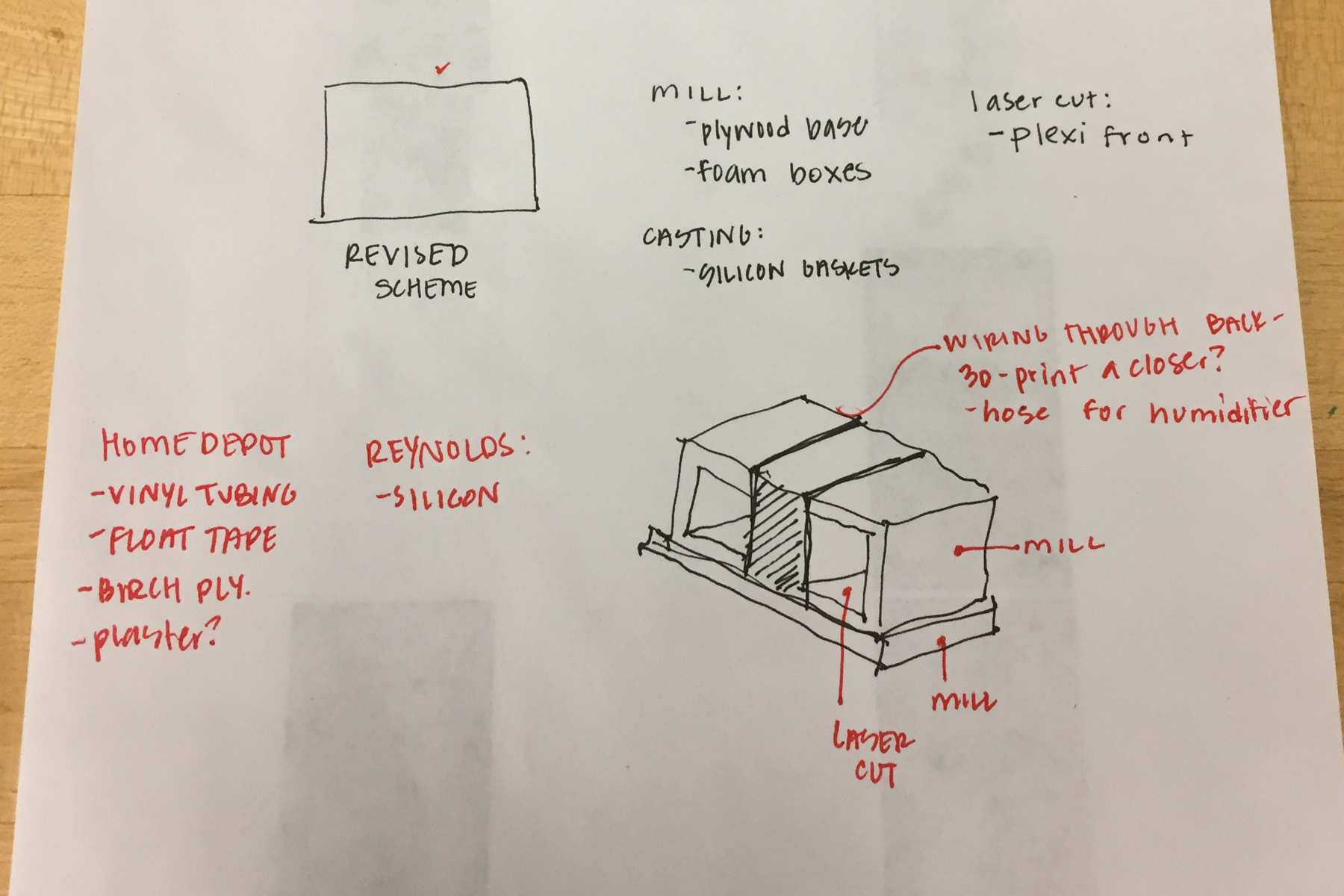 "to do" list (not including the electronics)