While I needed to build the foam box to advance my final project, I was feeling pretty disappointed with the "cool" factor. So, I wanted to test the kerfing ability of plywood.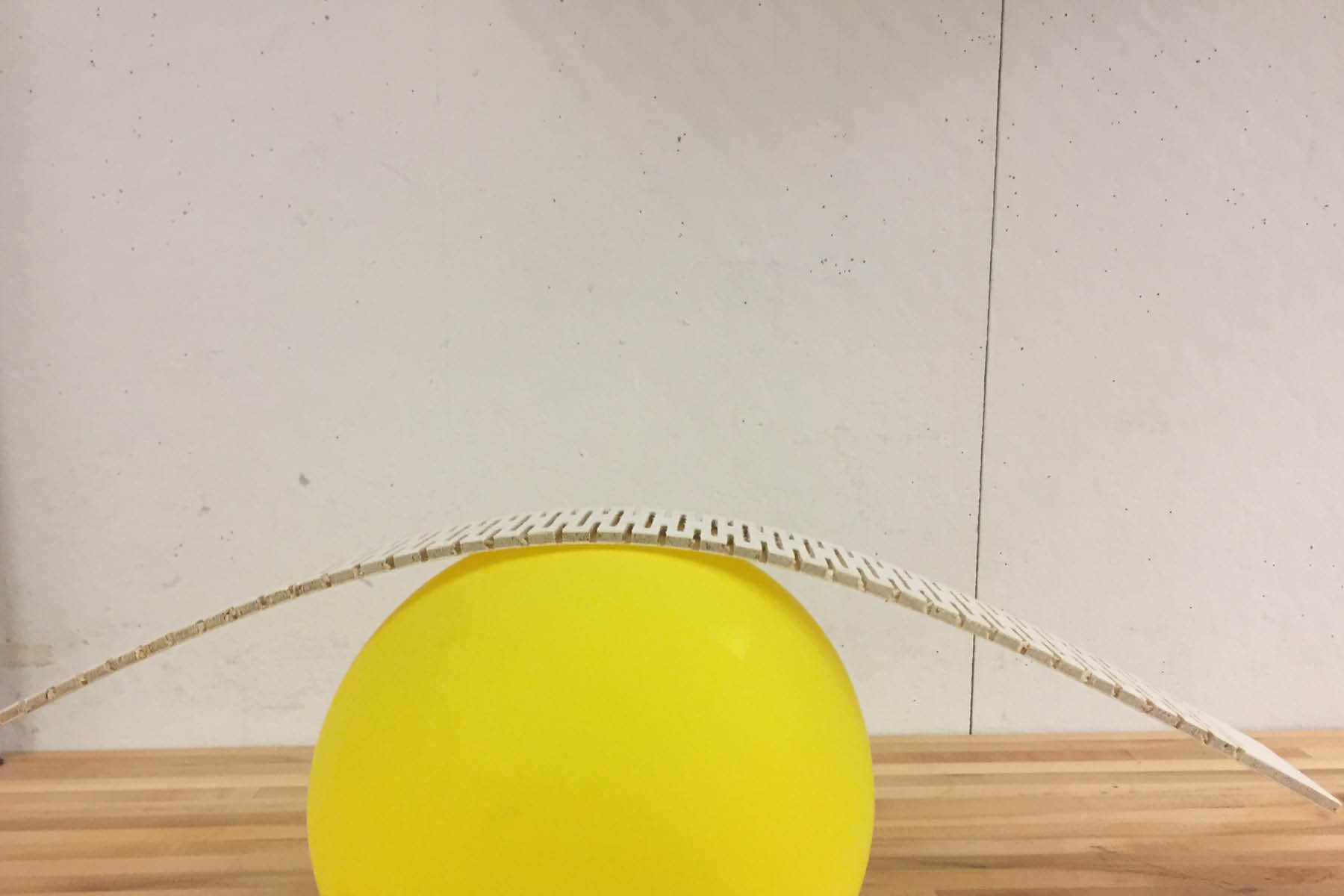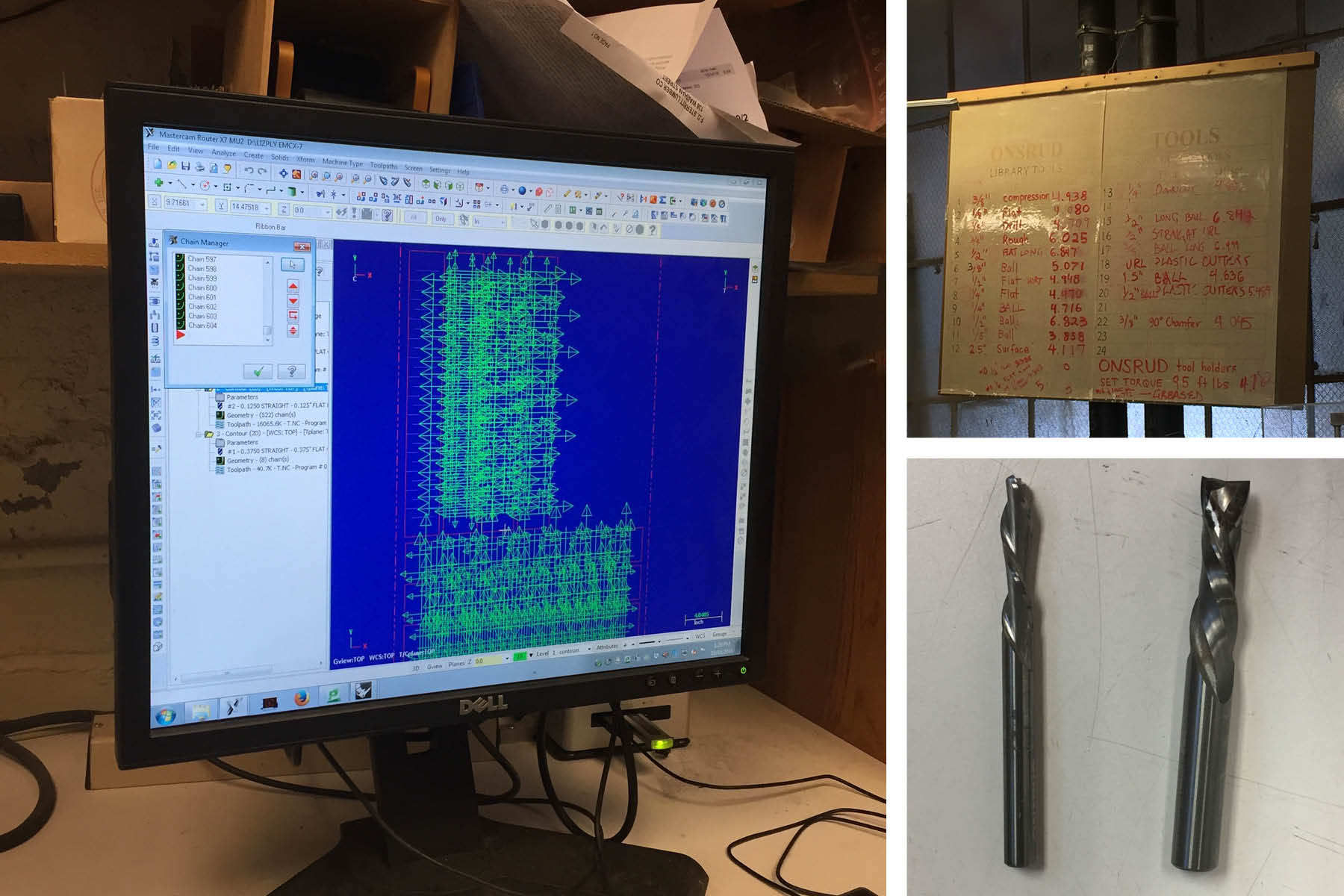 more mastercam struggles. We had trouble getting the lines to cut in order - the machien was jumping all over the place, adding more time to the process.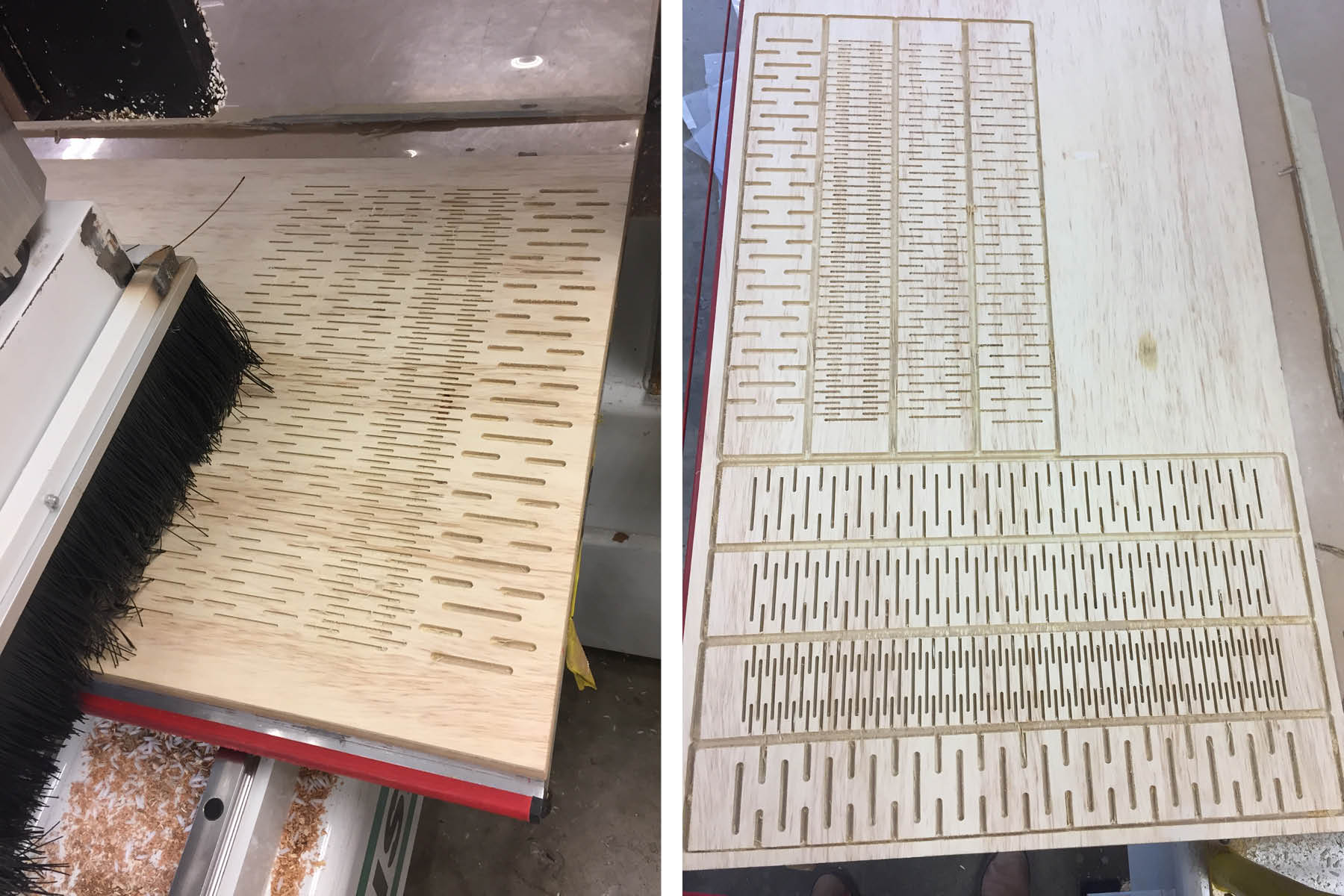 Milling this piece took nearly two hours - since I was using 1/8" bits, they only cut halfway and then came back to make the final cut - this was so we wouldn't break the bit. But this also meant that it took twice as long.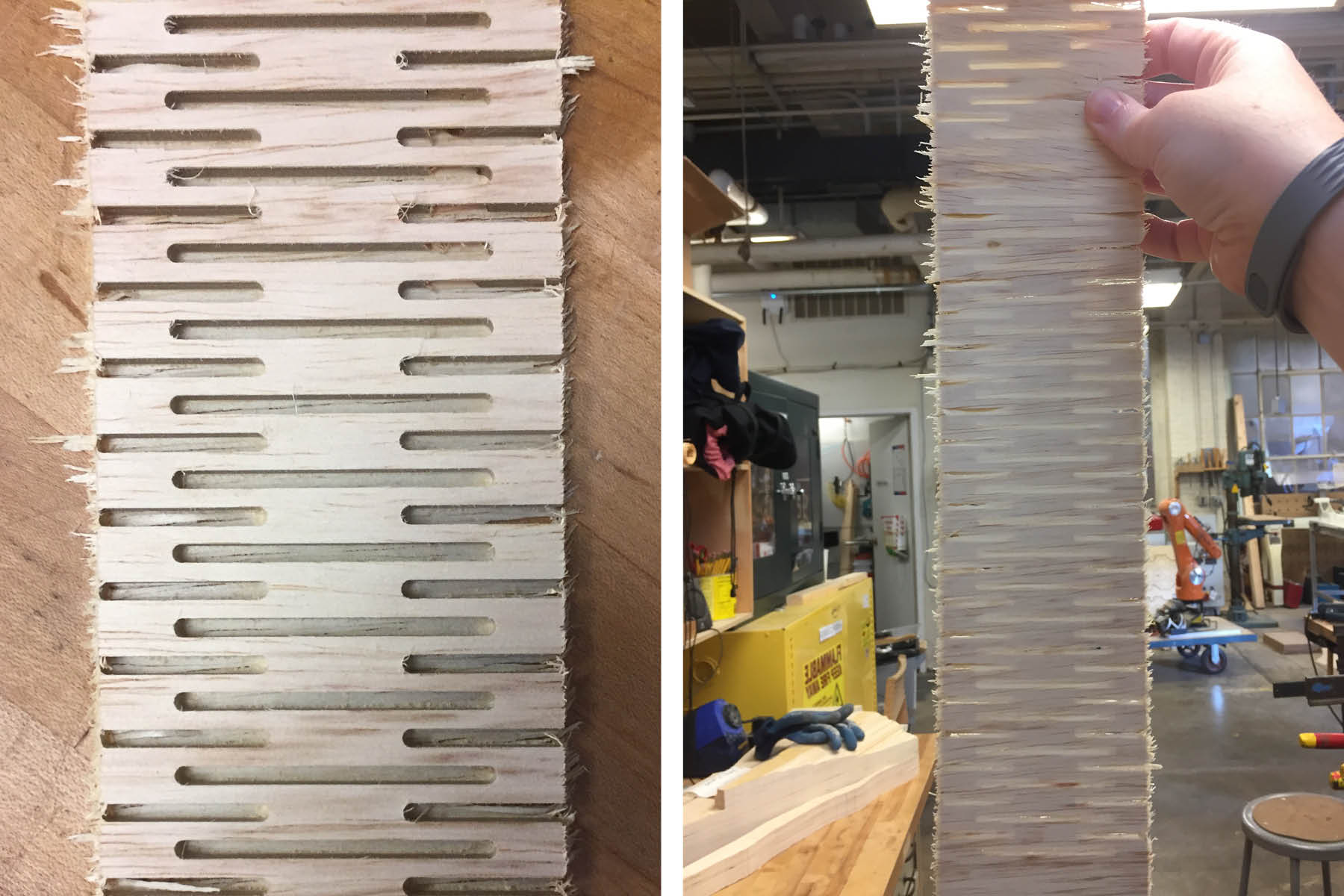 The wood was 1/4" crap plywood from home depot. The bits were way too rough on it and the edges were all pretty battered.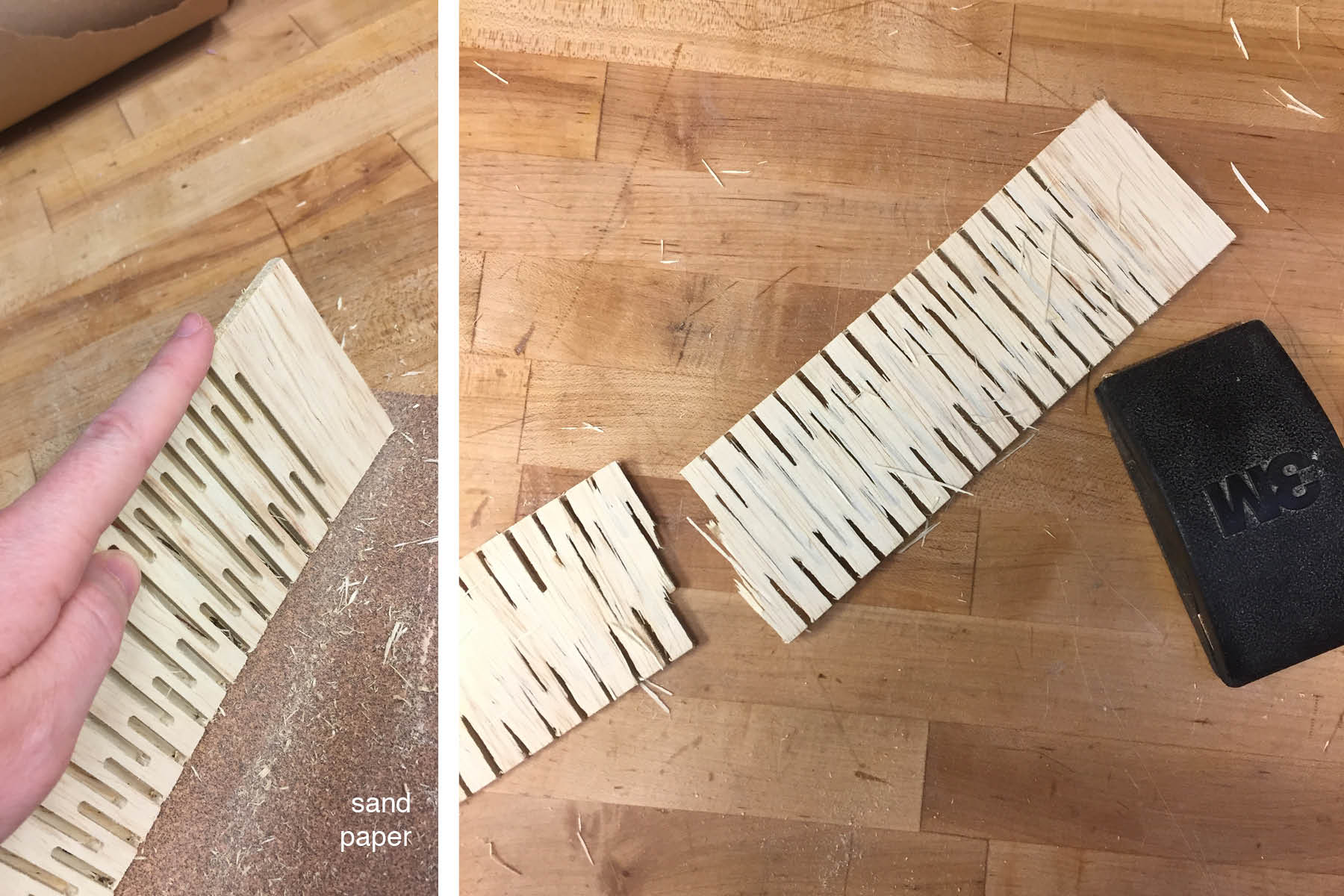 Fortunatley, the wood was quite soft and I was able to sand down the edges - although I may have sanded a little too vigorously and broke one of the pieces.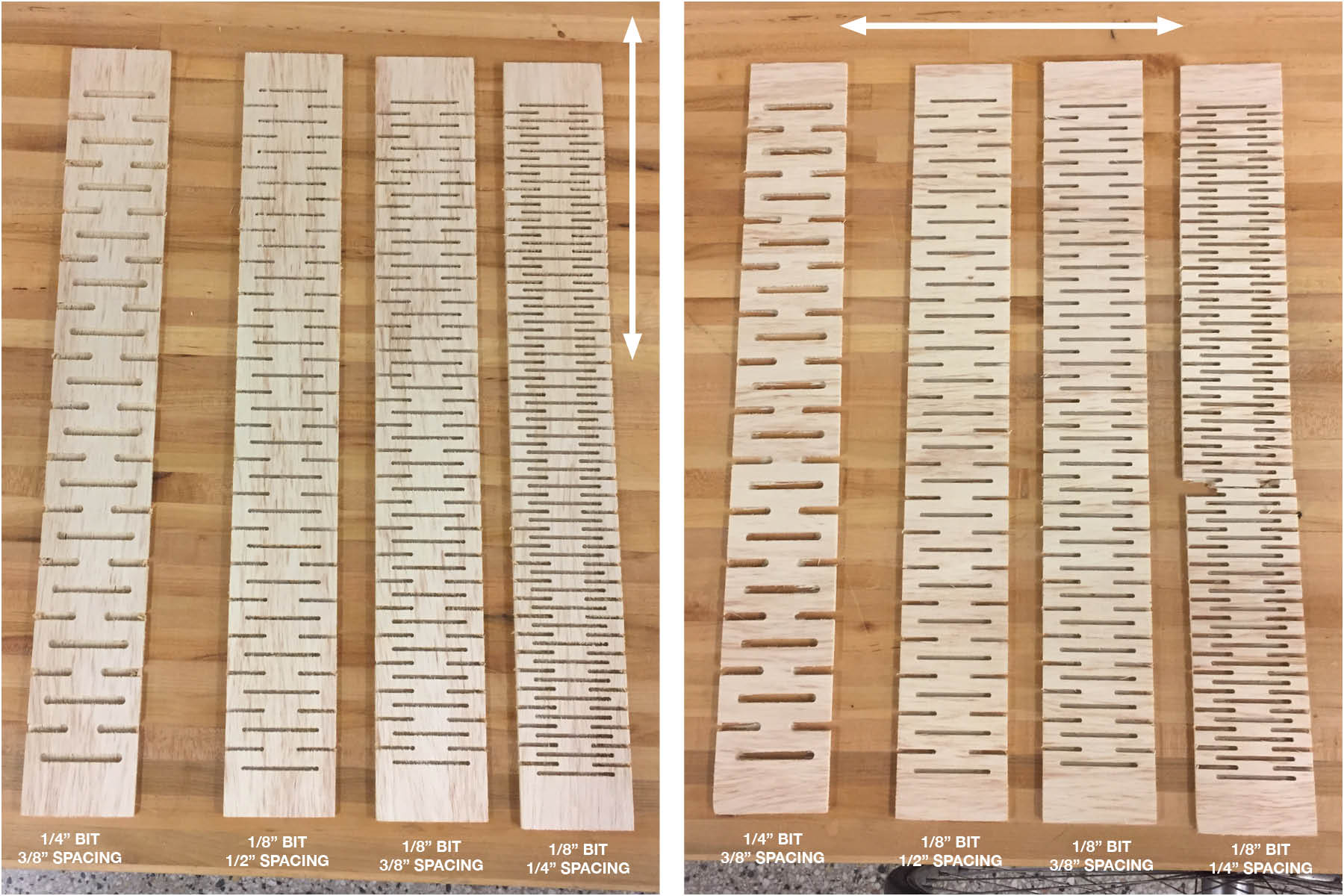 I tested 4 different patterns with the grain facing both directions. Here you can see the results: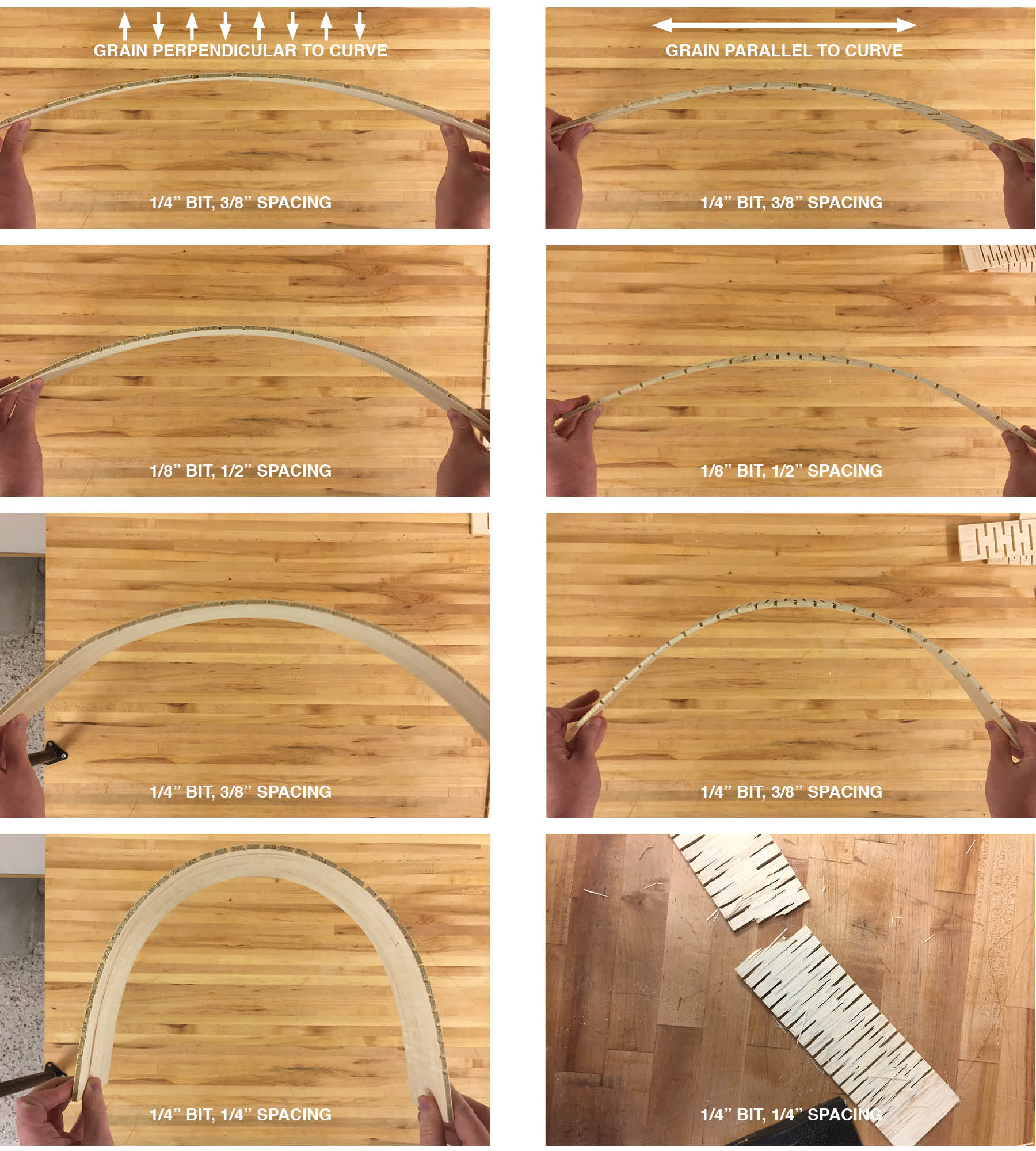 In summary - the curve was most largely dependent on the pattern, not the grain. Although, the pieces (right) where the grain is parallel to the cuts/curve are much more delicate. The curve depends a lot more on the quality of the wood for a smooth curve - since this was low quality wood, the knots in the inner layer of ht plywood caused the curve to have an irregular bend and a weak spot. Here's a fun video below: