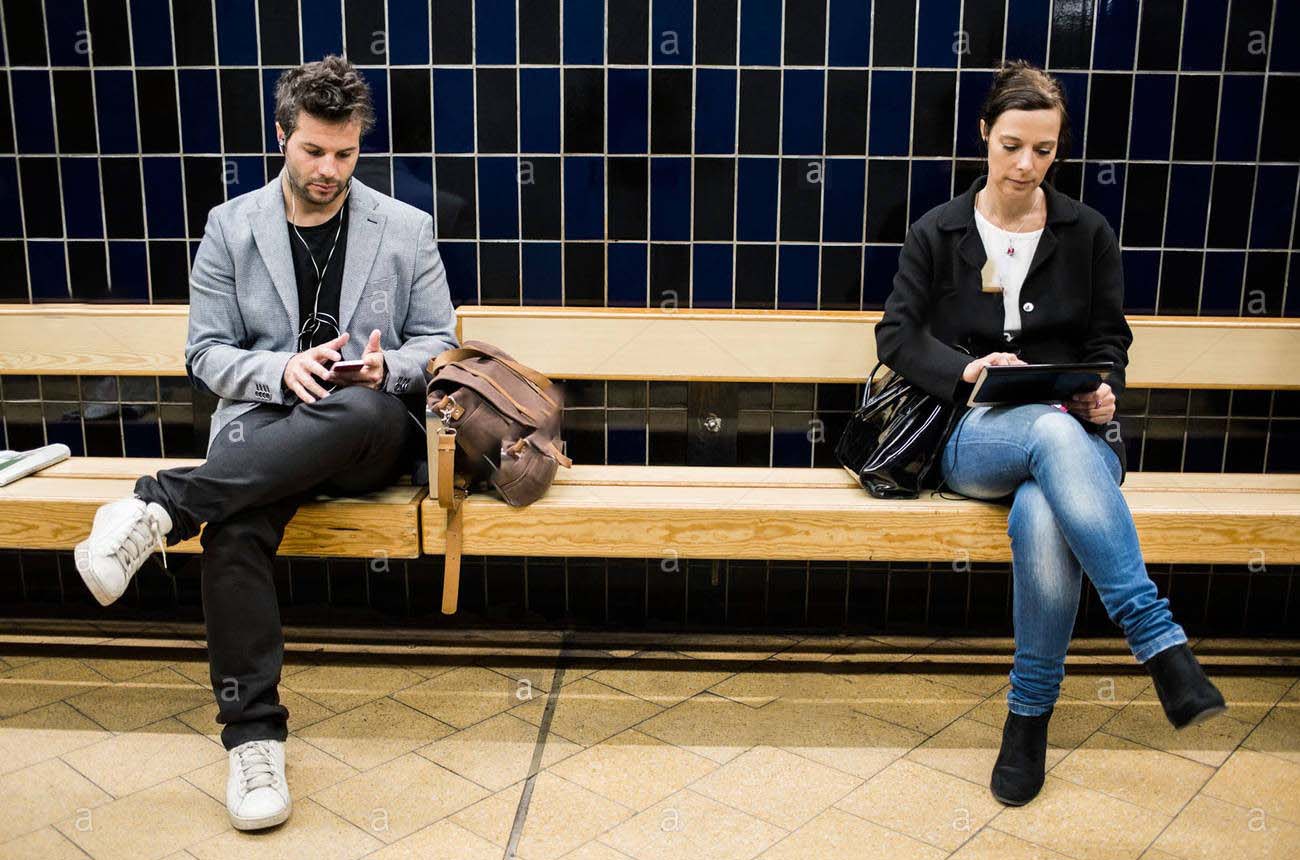 Today, the platform for communicating with strangers in public space is through virtual means via the internet. I am designing a device that brings this form of connection back to the physical world. A person's presence will be physically manifested through a series of pins that form the impression of them sitting in a distant location. If another person is sitting on the adjacent seat at that distant location, they will see the presence of a person and have the opportunity to communicate through comfortable, virtual means.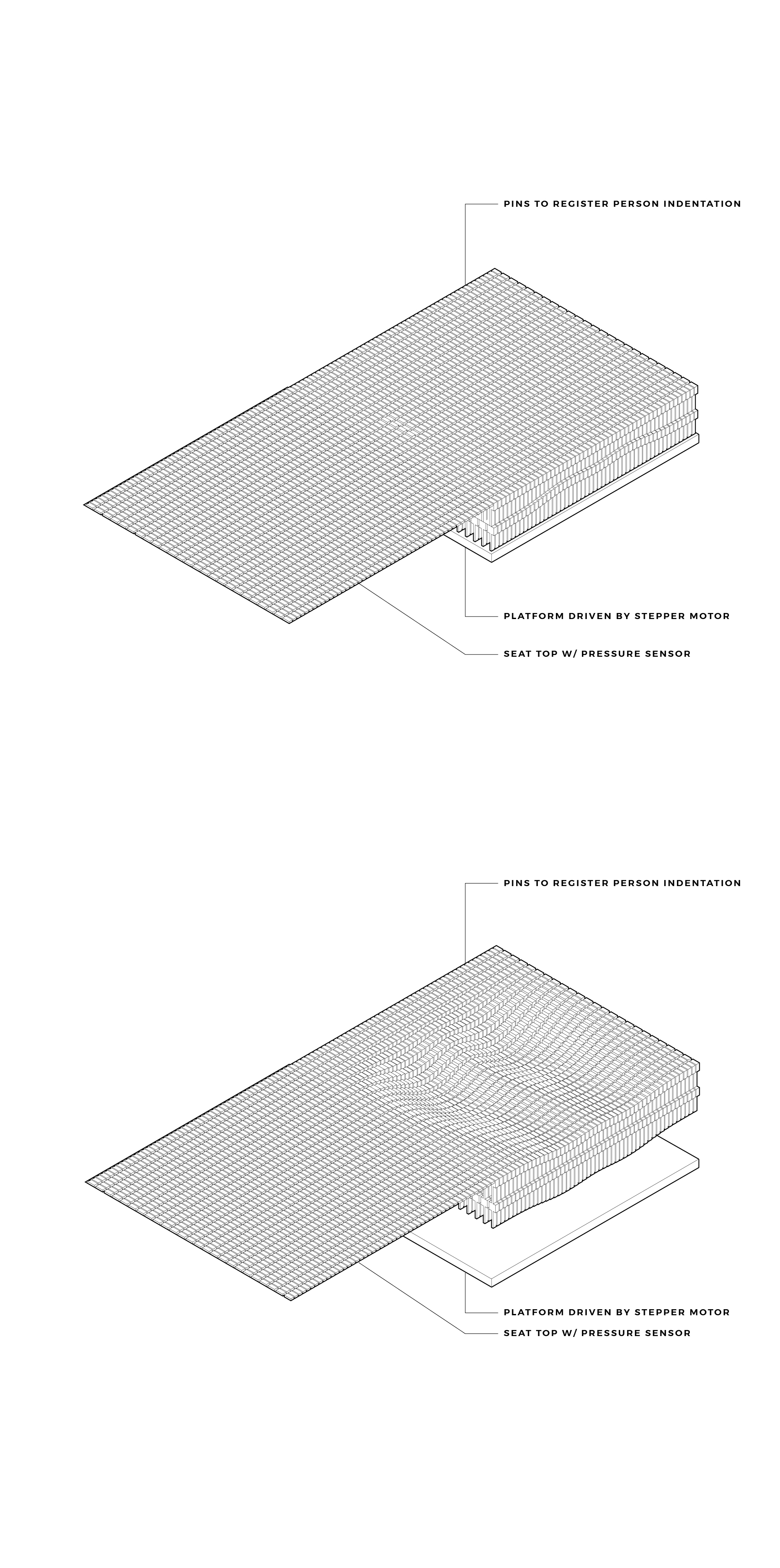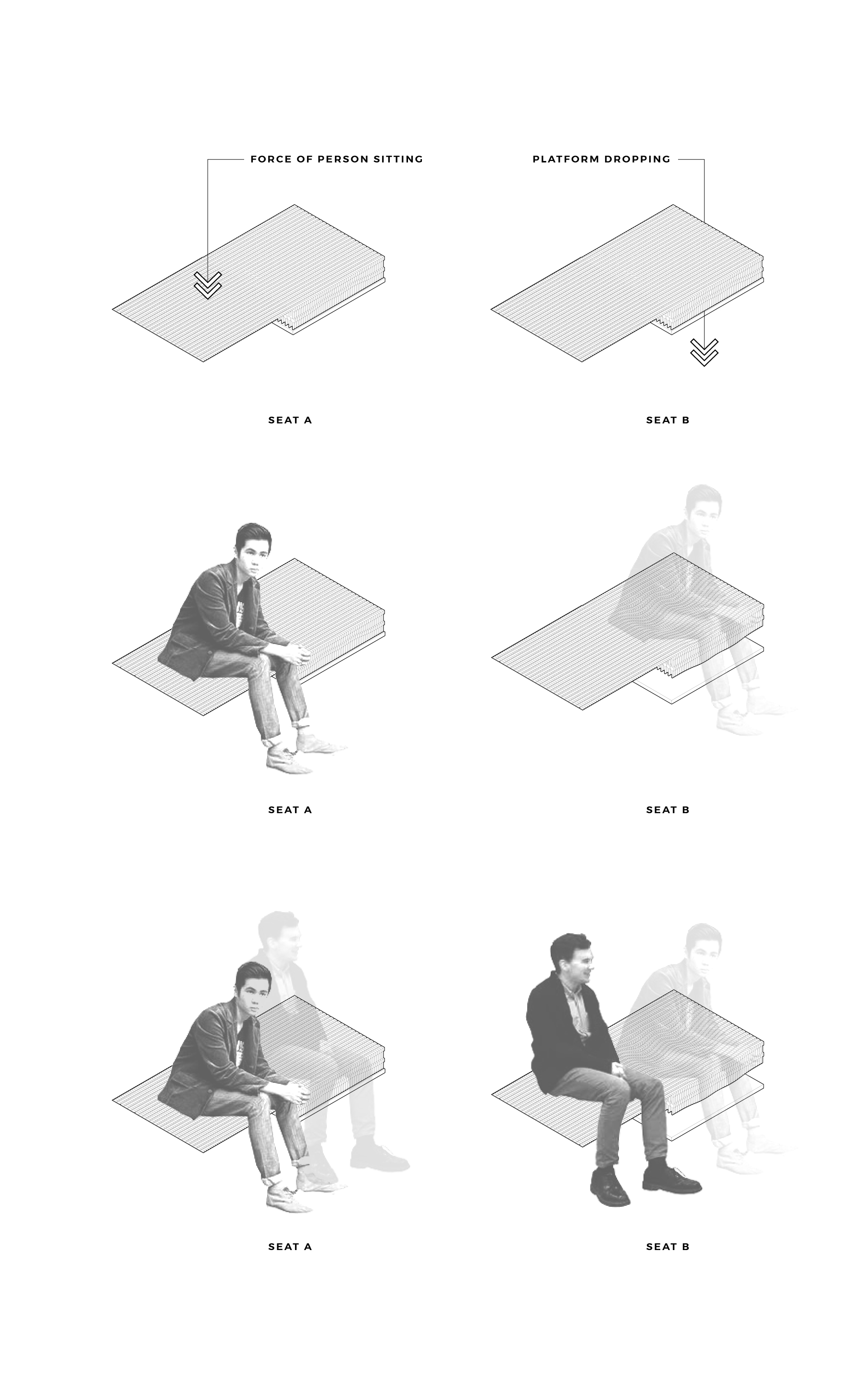 Here is a breakdown of the integration of skills: computer-aided design - OVERALL DESIGN AND PARTS FOR FABRICATION computer-controlled cutting - SEAT PINS electronics production - INTEGRATED WITH INPUT/OUTPUT 3D scanning and printing - COMMUNICATION CONTROLS OR SCAN OF MYSELF SITTING ON SEAT electronics design - INTEGRATED WITH INPUT/OUTPUT computer-controlled machining - FABRICATION OF SEATS? embedded programming - INTEGRATED WITH INPUT/OUTPUT AND COMMUNICATION DEVICE molding and casting - FABRICATION OF SEATS? output devices - STEPPER MOTORS machine design - WILL BE USING SOMETHING SIMILAR TO Z-AXIS FOR MOVING PLATFORM input devices - STEP RESPONSE PRESSURE SENSOR interface and application programming - COMMUNICATION DEVICE networking and communications - COMMUNICATION DEVICE AND COMMUNICATION BETWEEN SENSORS AND ACTUATORS
ELECTRONICS
PROGRESS
↓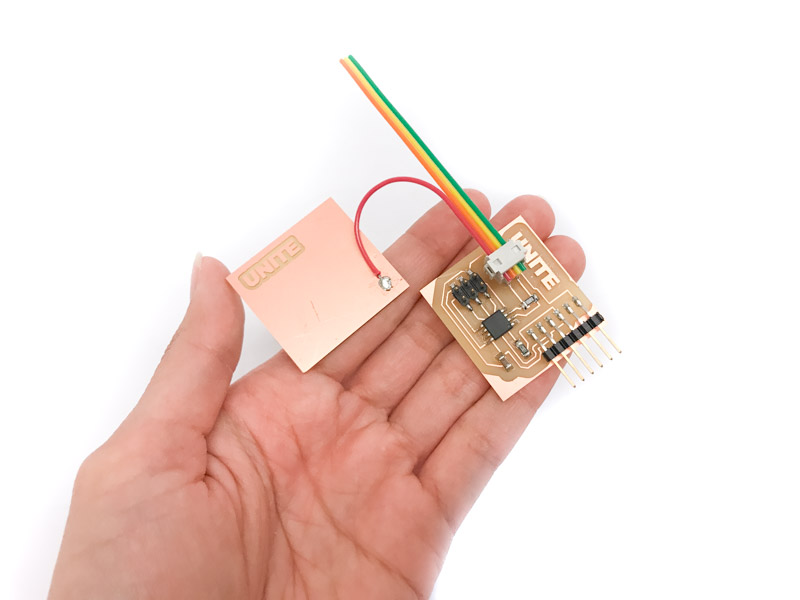 During the input devices week, I created a step response pressure sensor which will be used to determine if a person is sitting on the seat or not. I also would like to use the range of pressure to determine how far the platform goes down. For example, if there was a lighter person, they would make half the impression of a heavier person.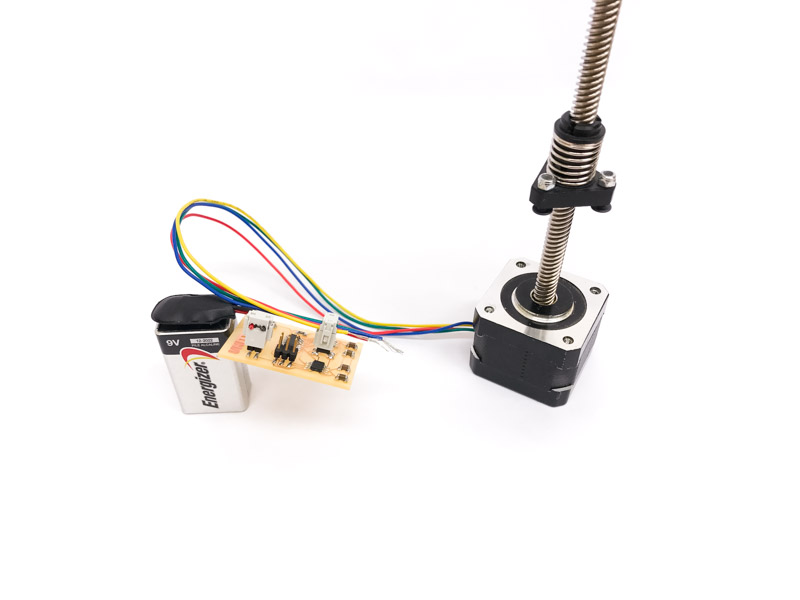 For my output device, I created a stepper motor board which will then take the pressure input and move a given amount of rotations in order to drive the platform to particular heights. I still have to work on the c code and networking to integrate the sensor and actuator.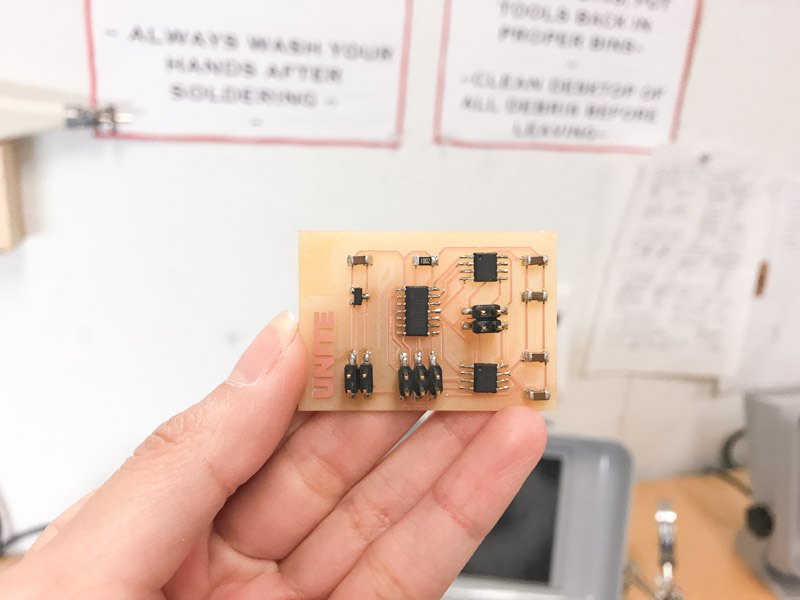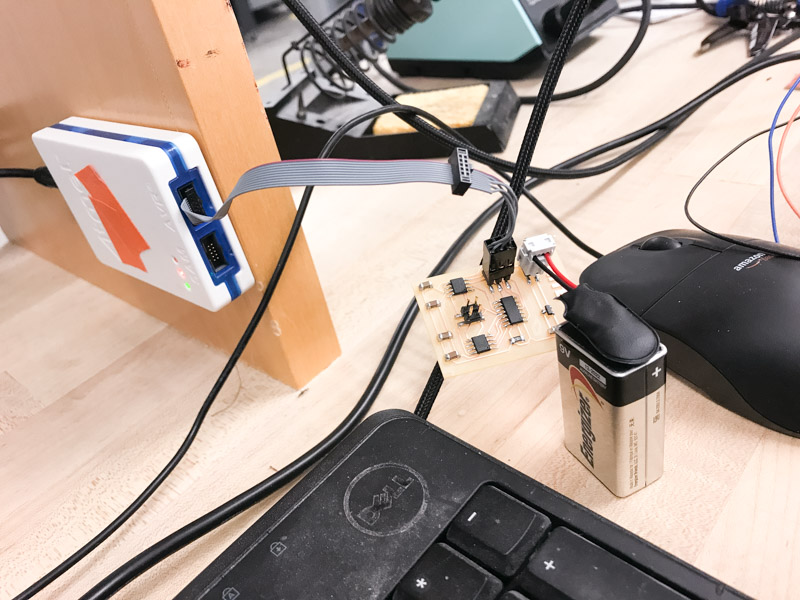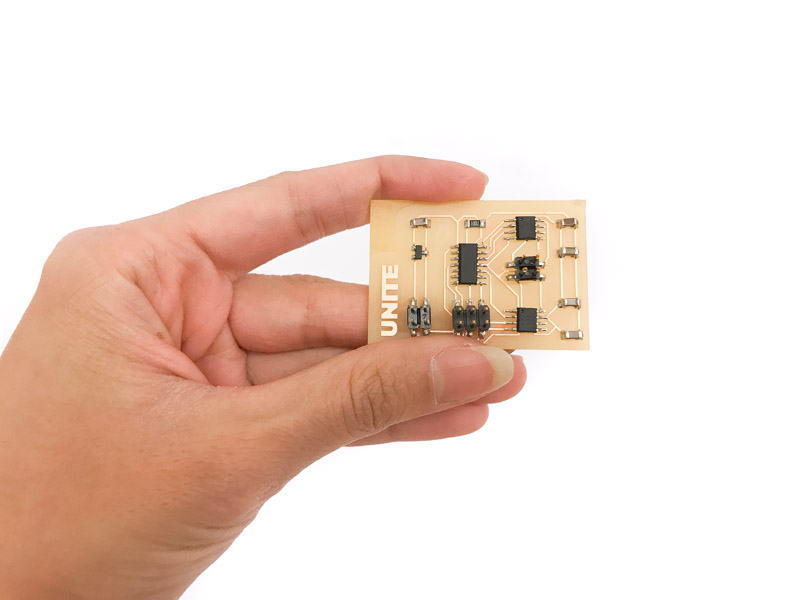 Above are process photos because I used a different output device in week 08!
FABRICATION
PROGRESS
↓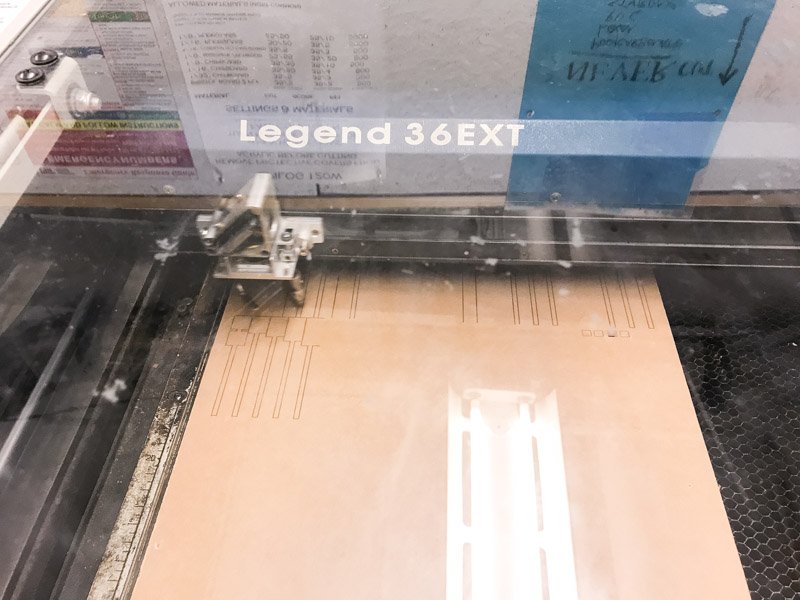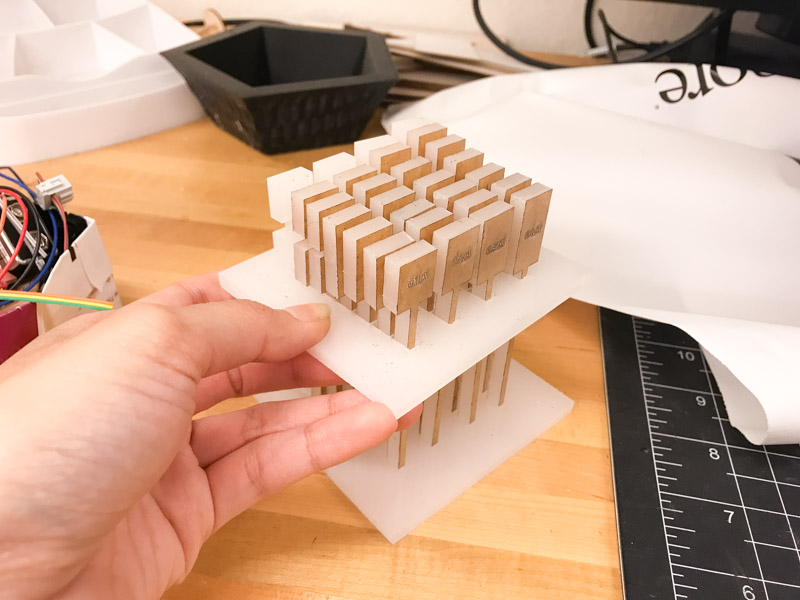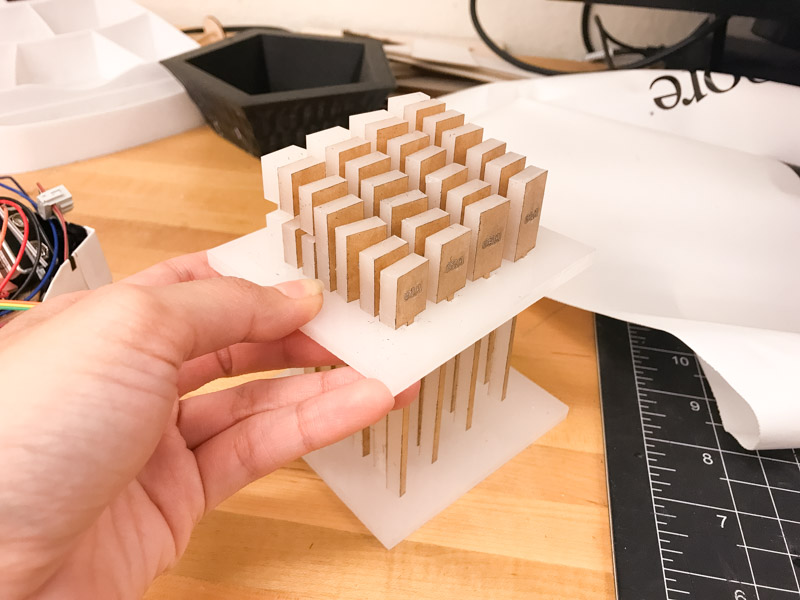 I created a 1:1 mockup of a section of the pins, surface and moving platform. The holes which the pins sit in are not snug enough, partially because the Acrylic material was not exactly 1/4" thick. I need to do studies on the best sizing for these openings.
I've been thinking about the materiality of the final seats and am currently considering white acrylic. This may be too heavy for the stepper motors that I purchased, so I am also thinking of using MDF or basswood.
PREVIOUS IDEA
PROCESS
↓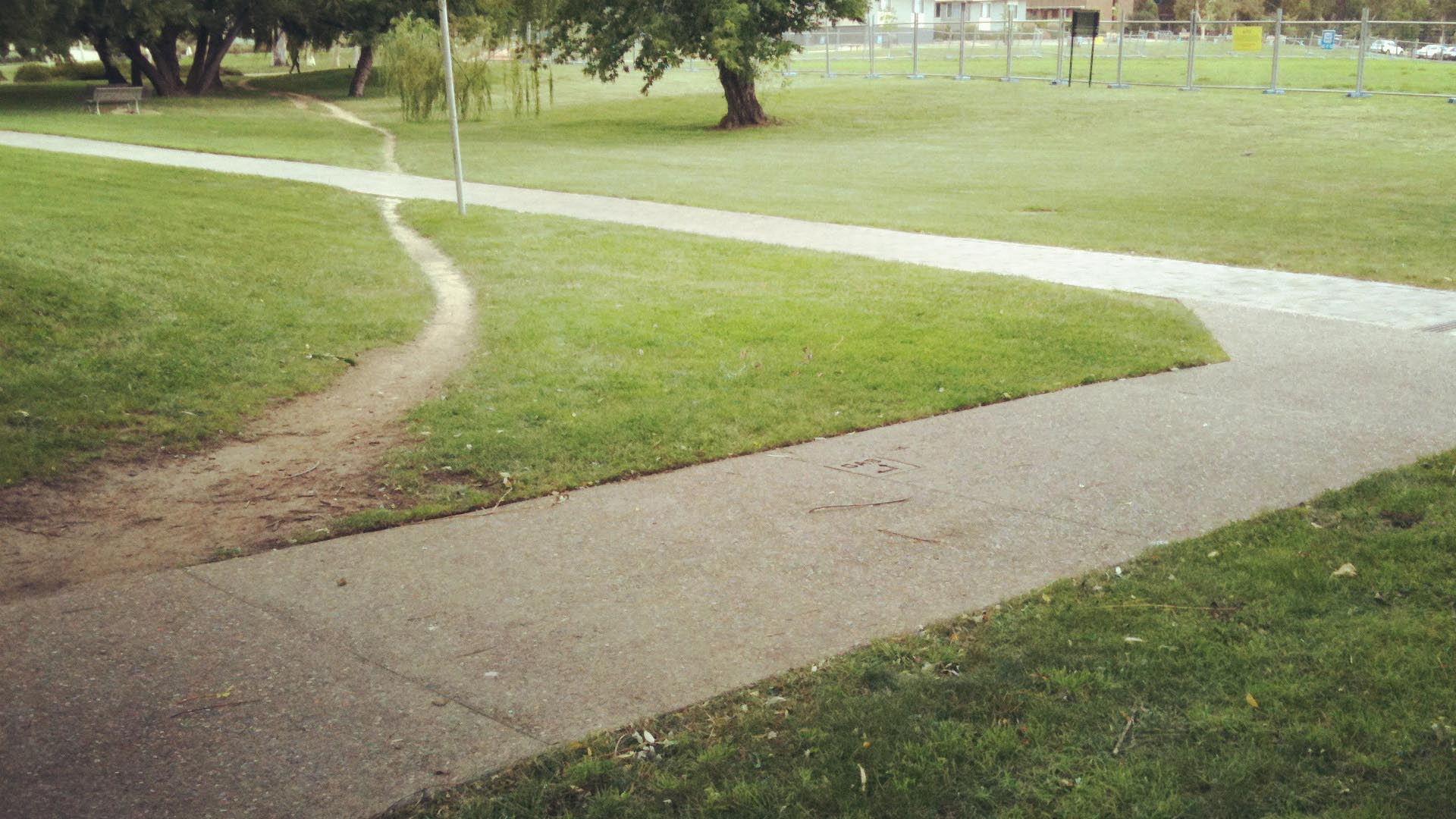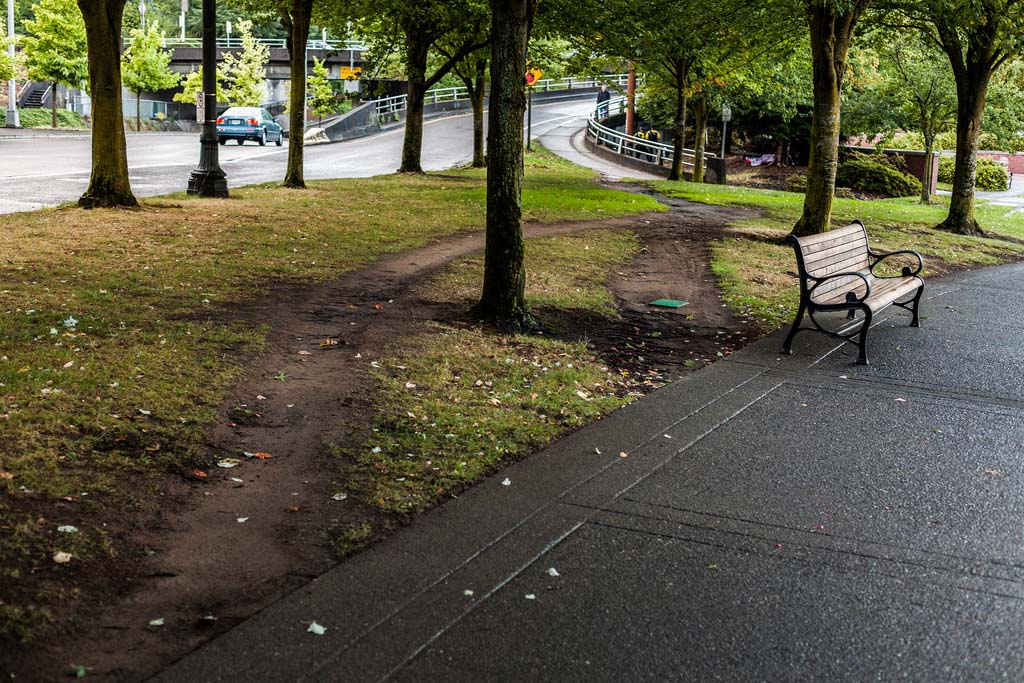 Inscribing the path most traveled into architectural space through the implementation of light intensity determined by image sampling of usage over time.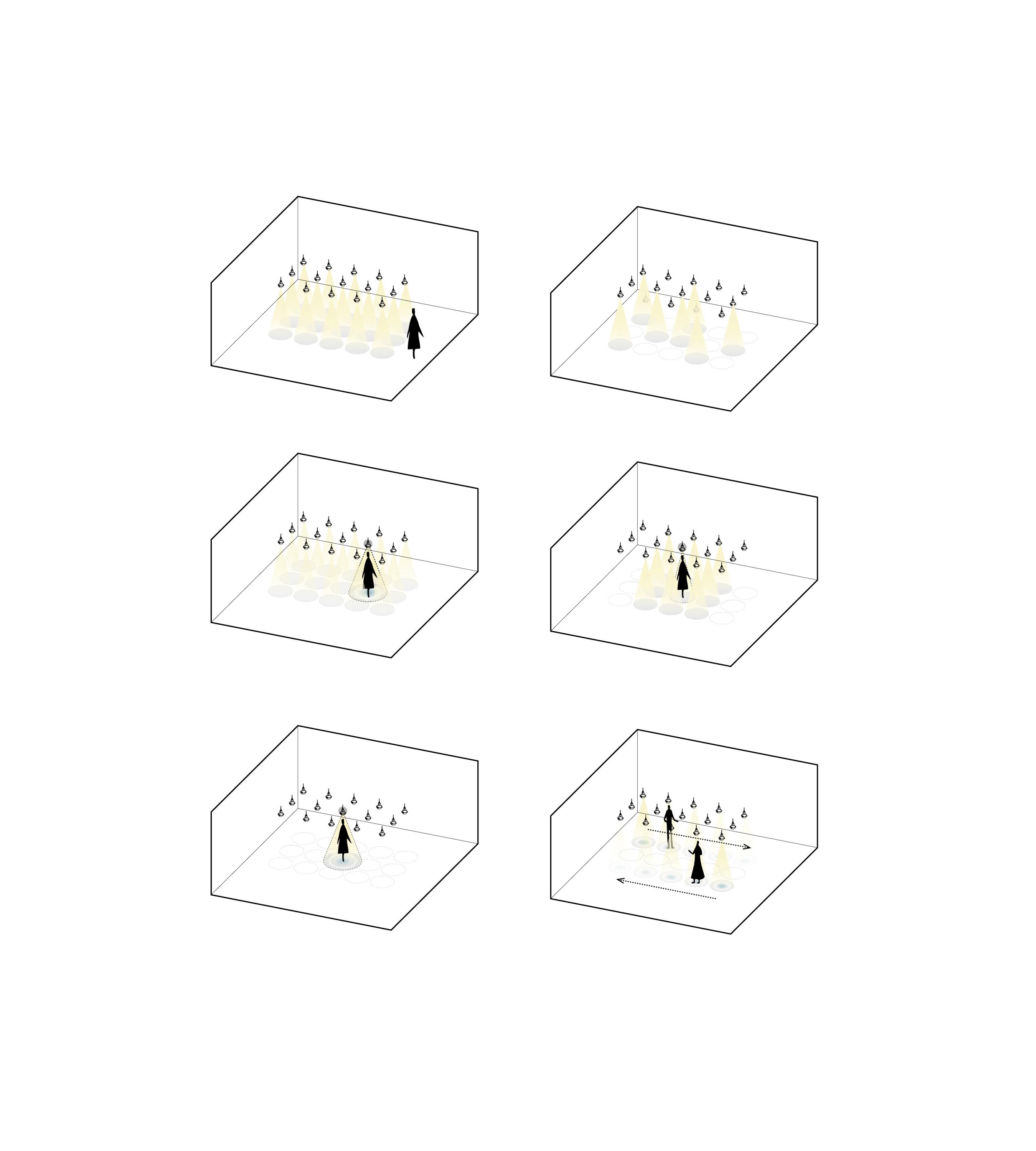 I'm planning to use thermal image samples to record movements through space. These samples will be collected every ten seconds to generate a log of concentrated areas of occupation. The intensity of the light in regions which recieve the most activity will be at full strength whereas areas that are not used as often will be dim. The goal is to manipulate space through time based on paths of common travel.
If dimness is too challenging, other means of transcribing the data into space are: light hue, fans, or projected visualizations.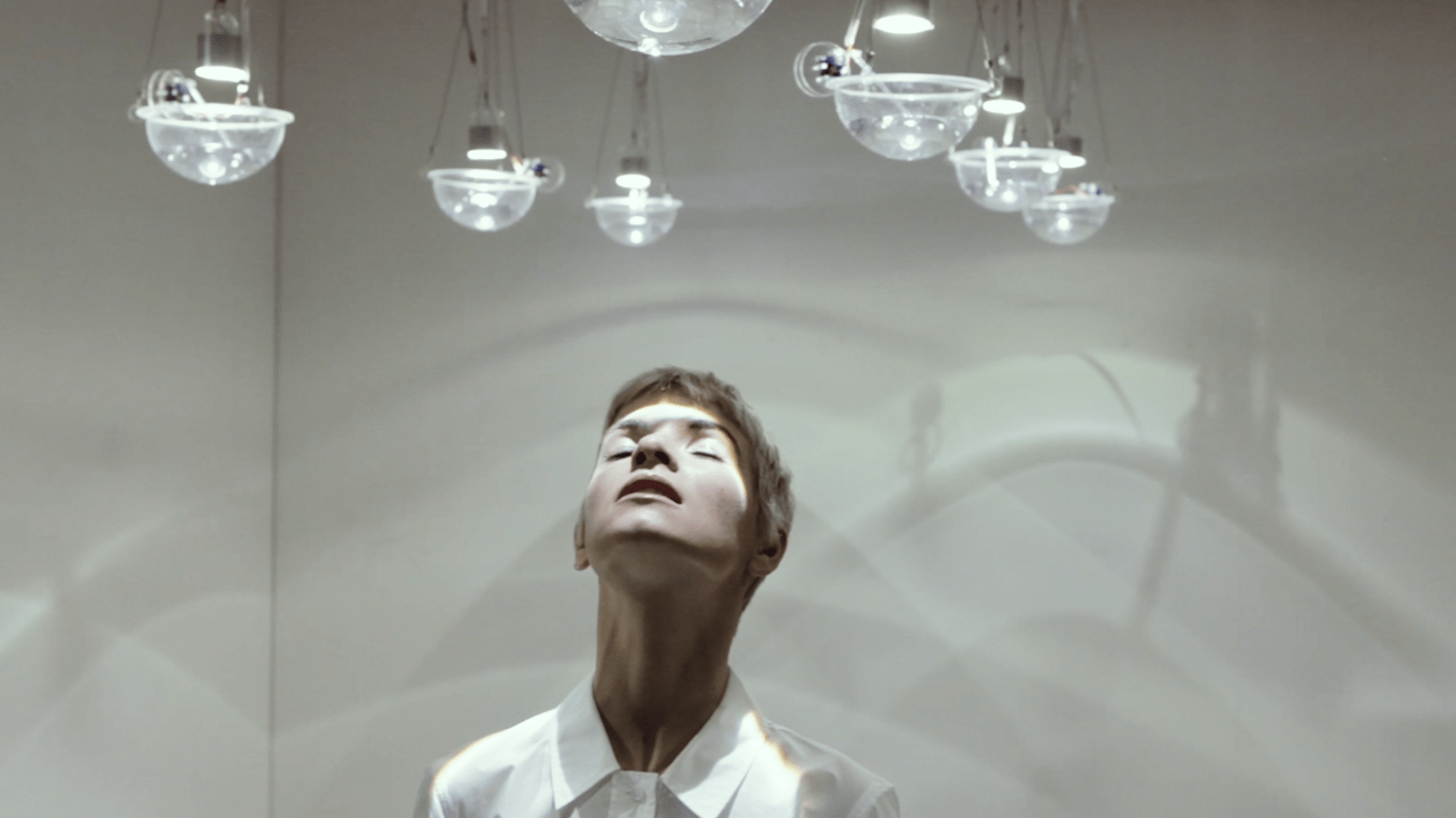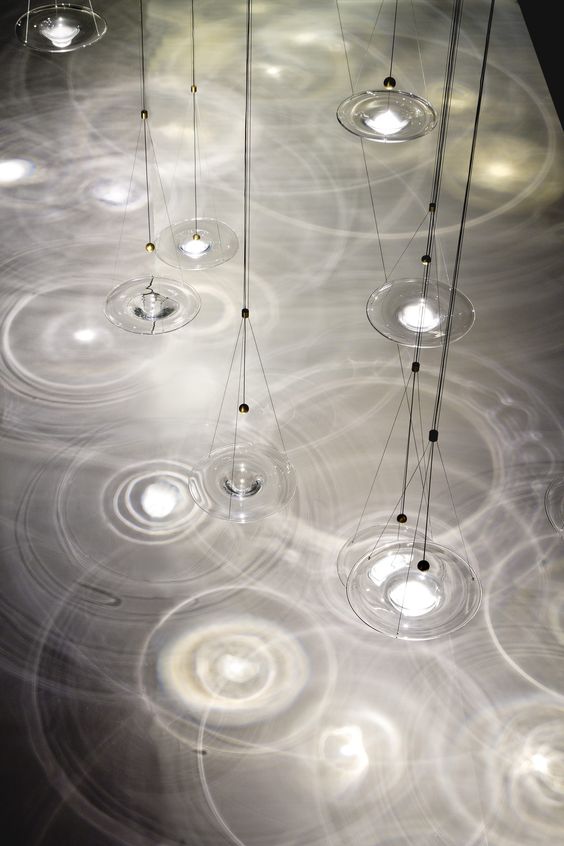 PREVIOUS IDEA
PROCESS
↓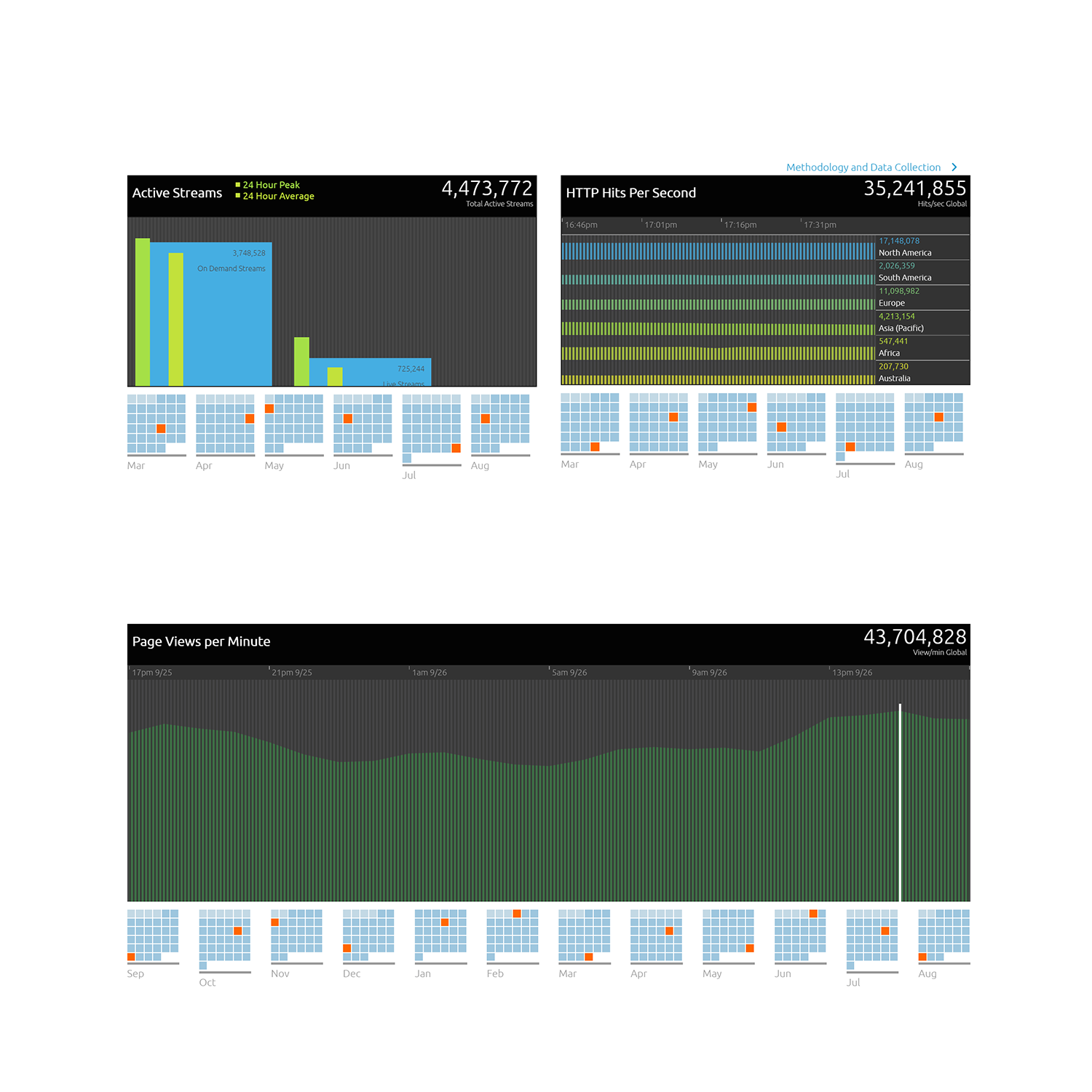 On Akamai's website, they include real time internet statistics with their global data. Although this only reflects a percentage of traffic, for my purposes, the abstraction of this data will give an accurate representation of internet usage.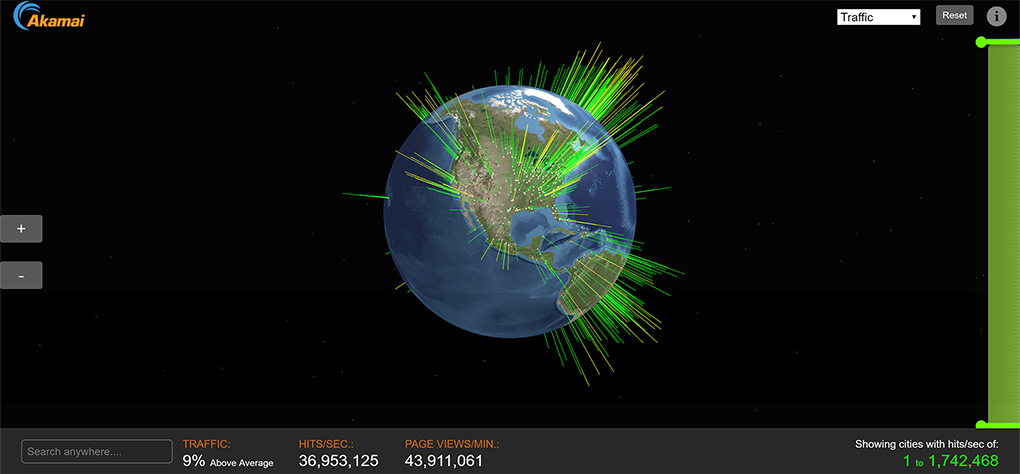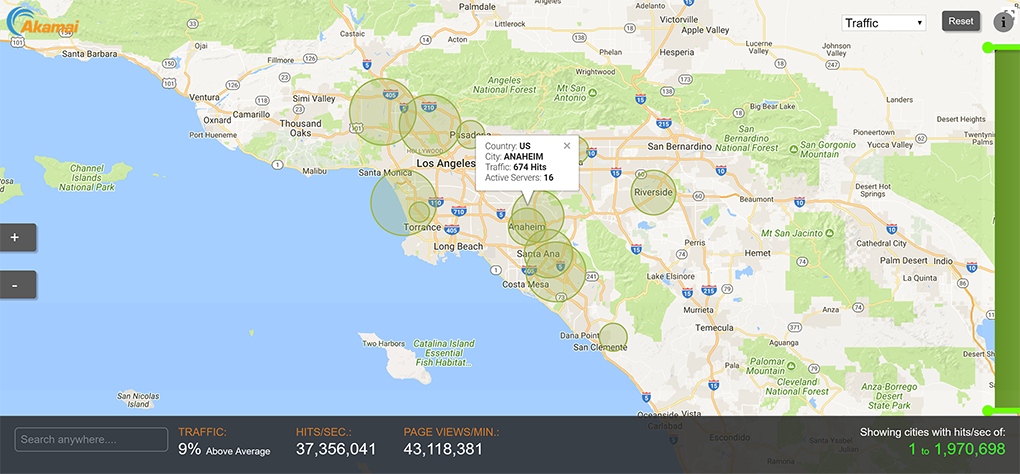 The idea is to scrape their webpage with a Python script. Is this legal? I'm not sure, but since they are an MIT founded company, perhaps I'll try to get in touch with them. One of their many interfaces allows the user to input a specific city and the webpage will give you general traffic information. I plan to translate this into physical form.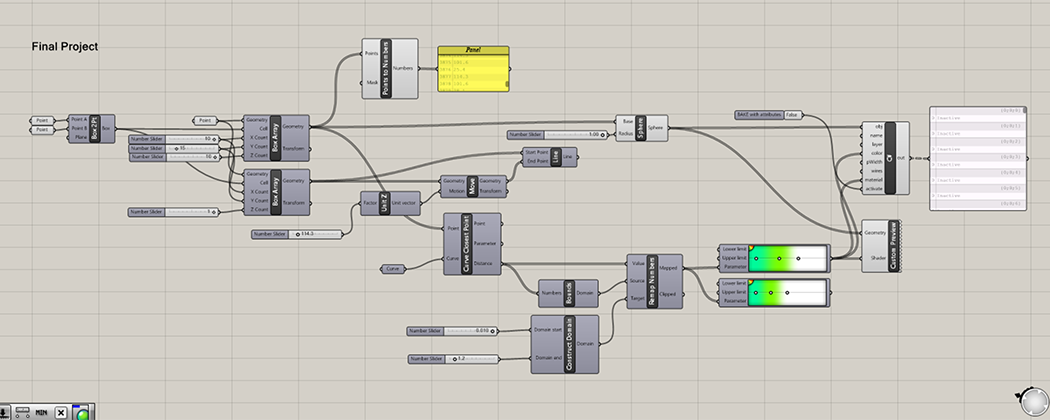 This is the grasshopper script I used to generate my working 3D model.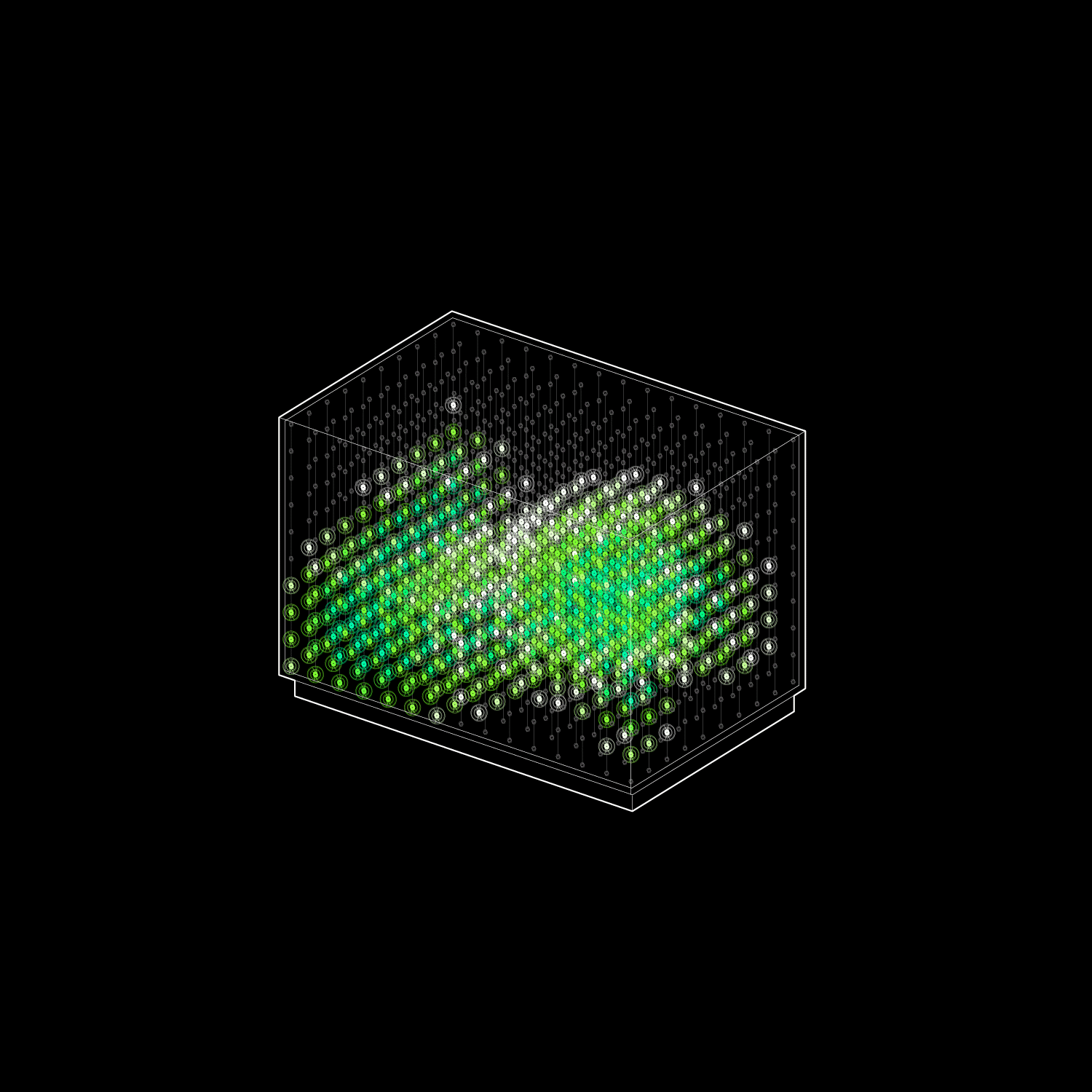 Each vertical string of light will represent the internet usage of a single city. I will organize the cities by region so there is a gradient in lighting (ex. when it is night time is North America, it will be day time is Asia, thus reflecting in the illumination). The series of lights on each string will represent the intensity of real time traffic.