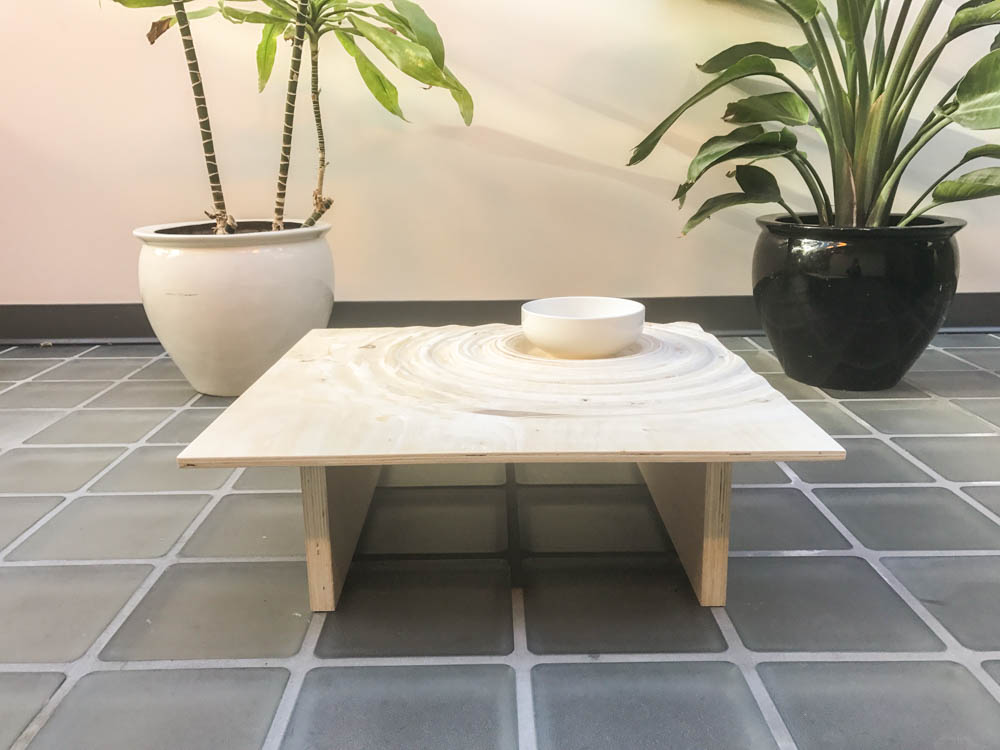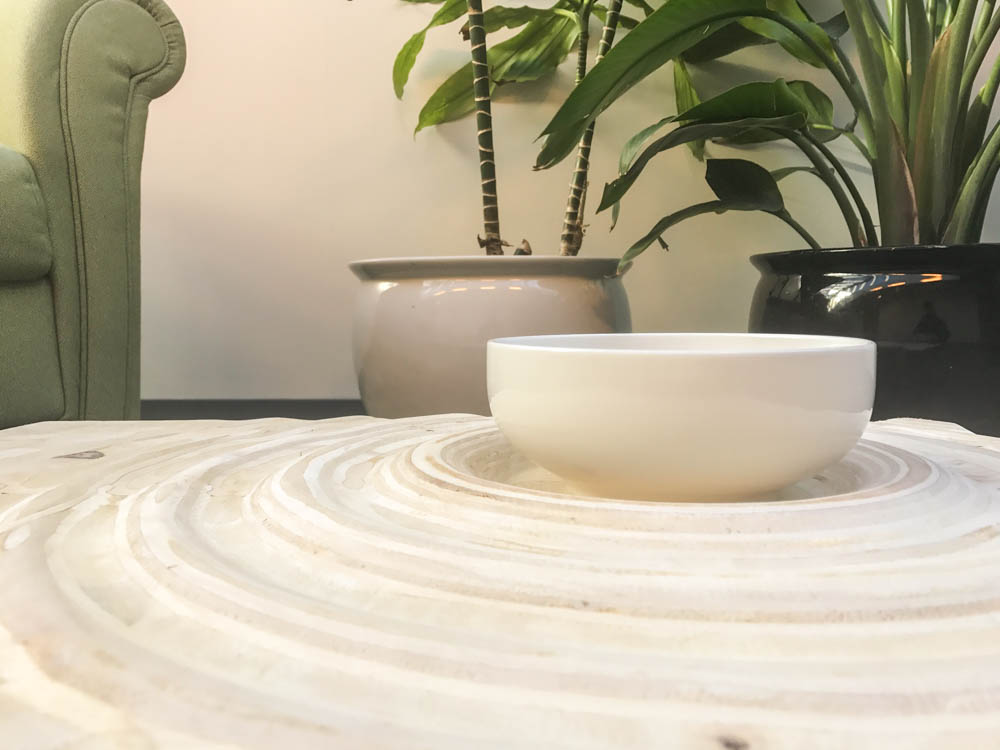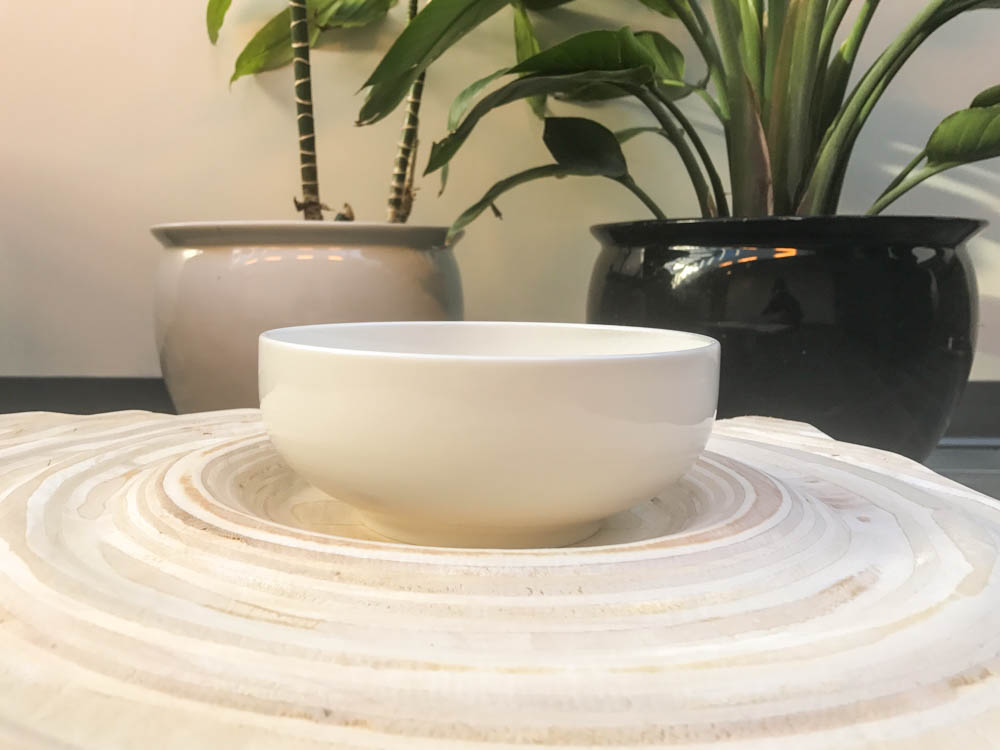 PROCESS
THIS IS HOW I GOT THERE
↓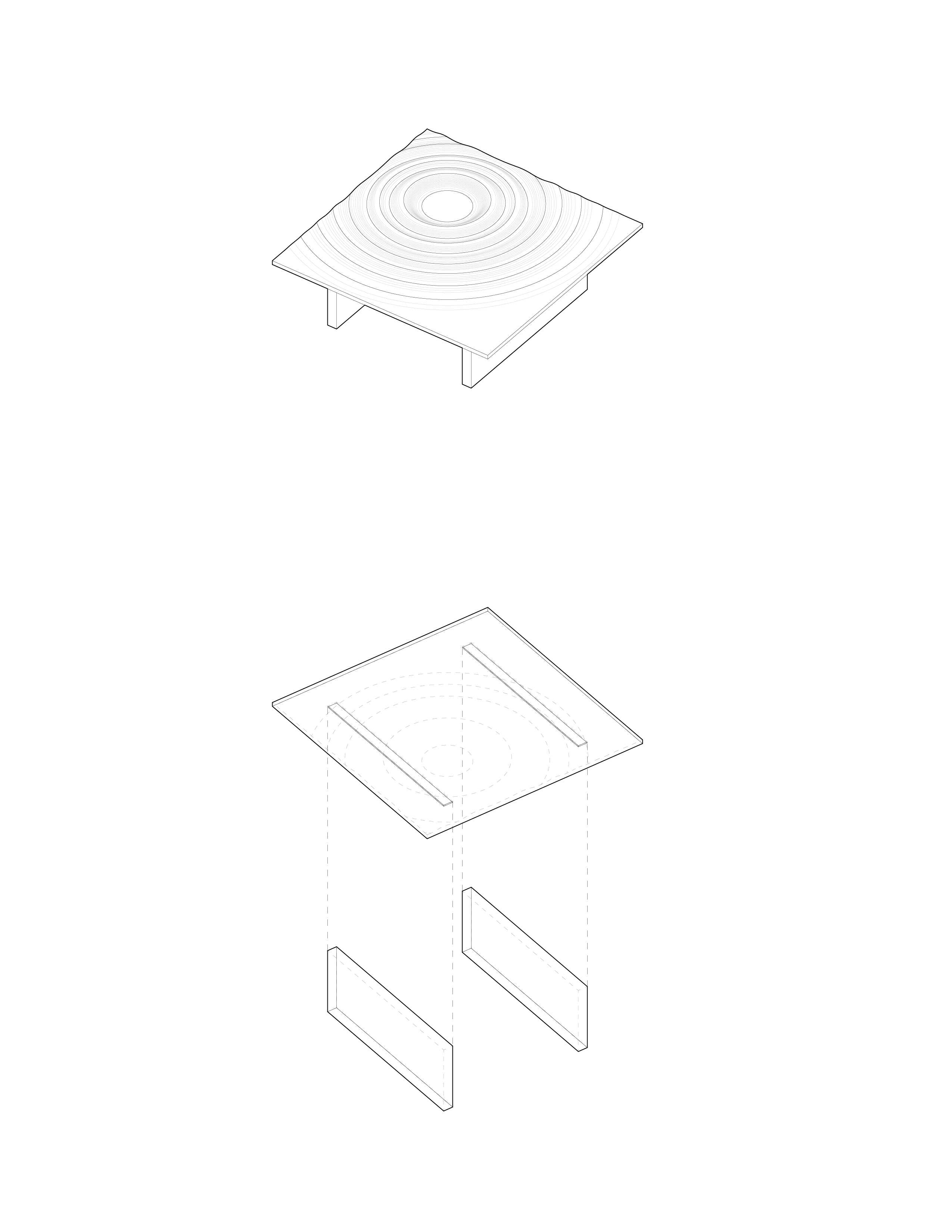 I first designed the table in Rhino and laid out the parts before bringing the geometries into Mastercam. I really wanted elegant, hidden connections and decided to inset the legs into the bottom side of the table top.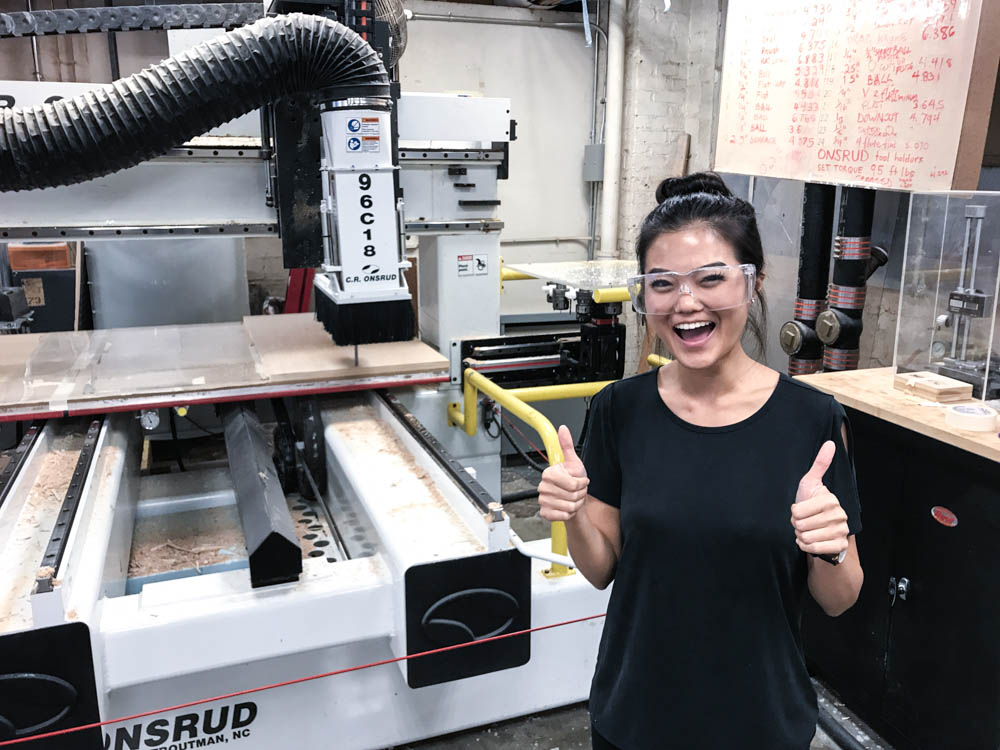 On to milling! Could not have done the Mastercam setup and milling without the help of Calvin who walked me through the steps of setting up a 3D file and the process for milling on the Onsrud. I learned the importance of material choice here. Though I bought a very nice white maple plywood from Boulter Plywood in Medford, layers of wood chipped off in the milling process. Next time I mill a 3D file, I'll stick to high density foam and laminated lumber.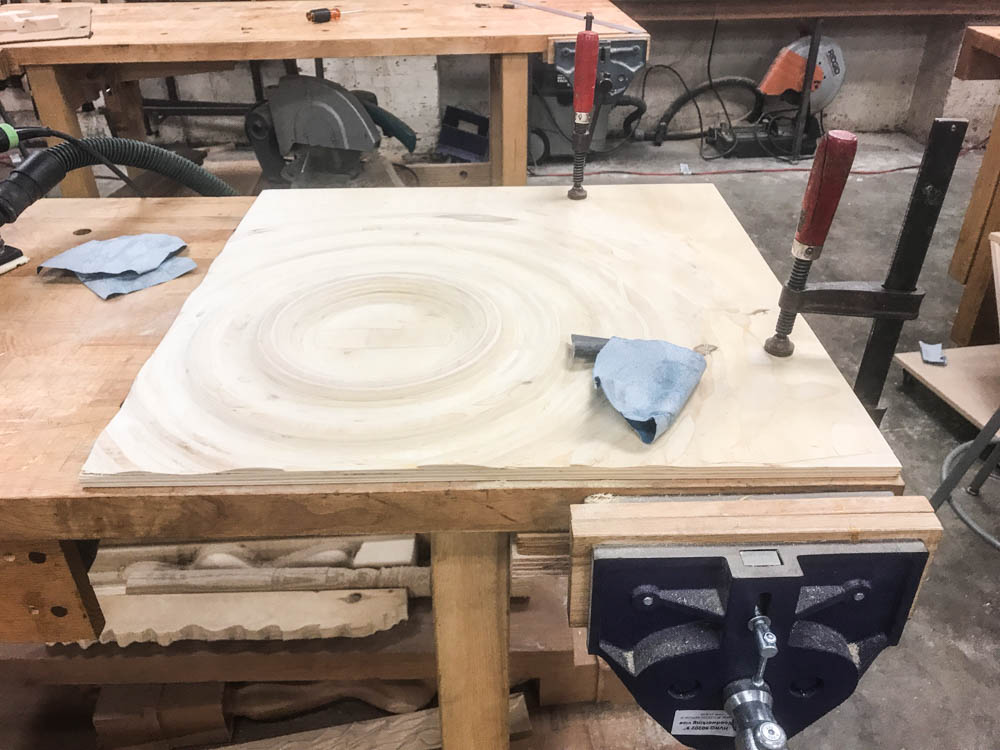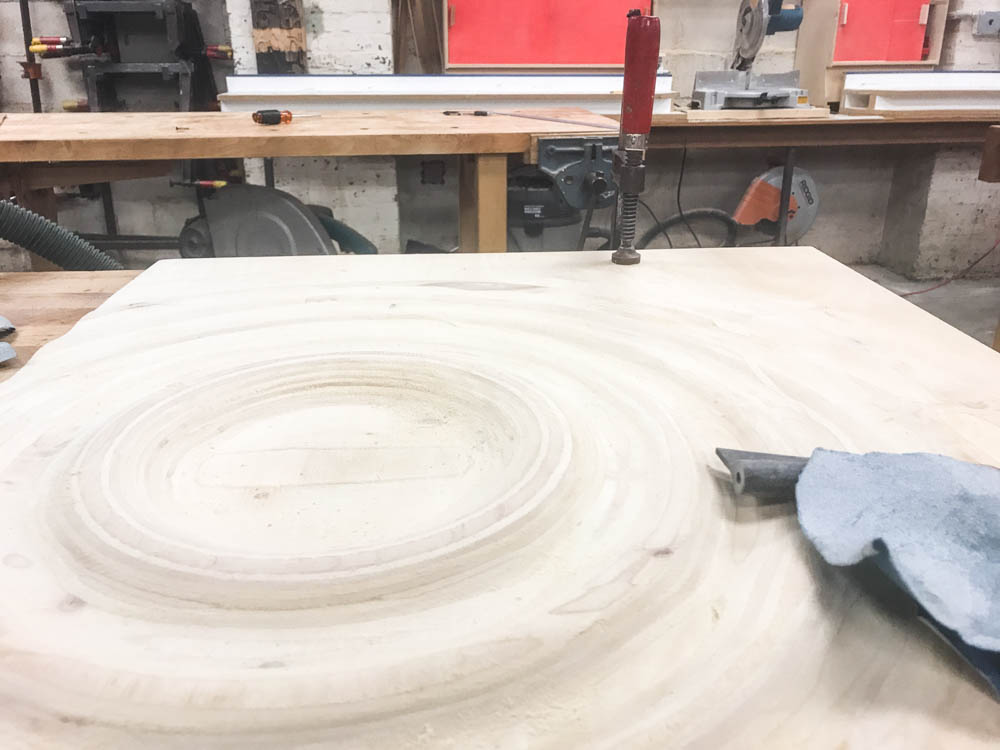 I then spent four hours sanding my table top. There was much more post processing work than I had anticipated. Straight out of the Onsrud, there were many rough edges and chipped pieces of wood.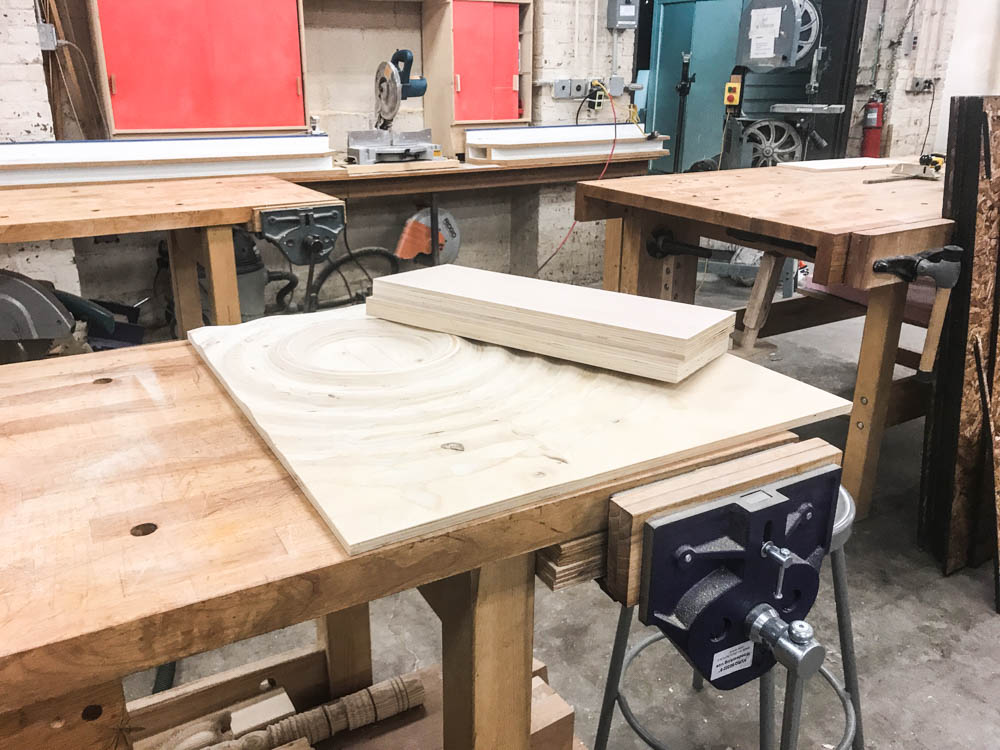 My finished pieces!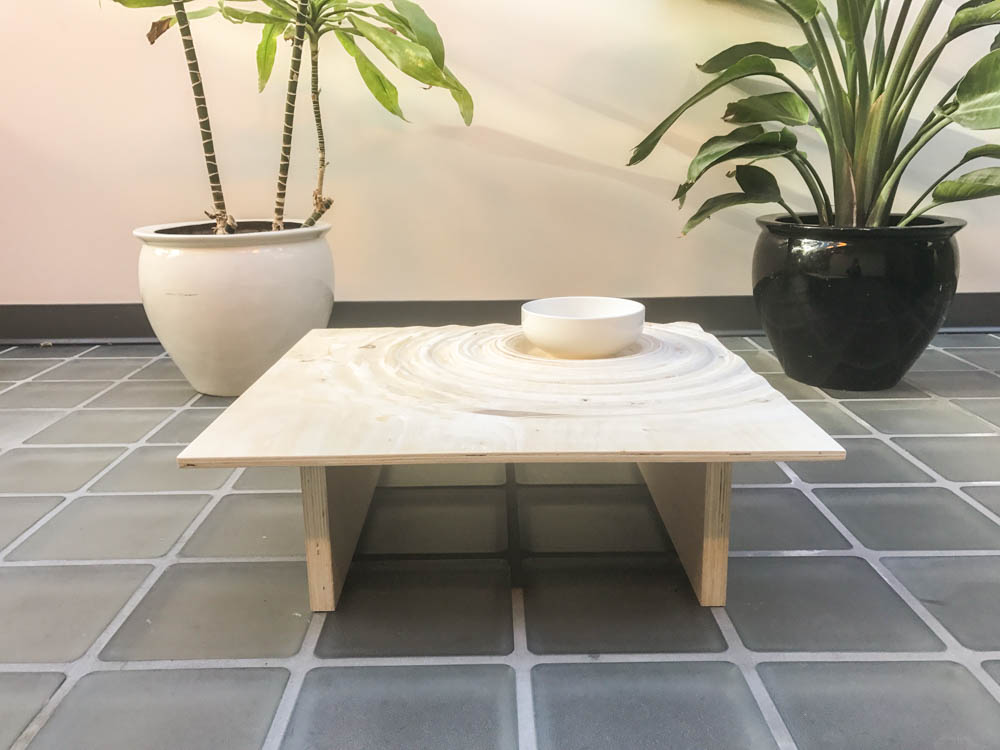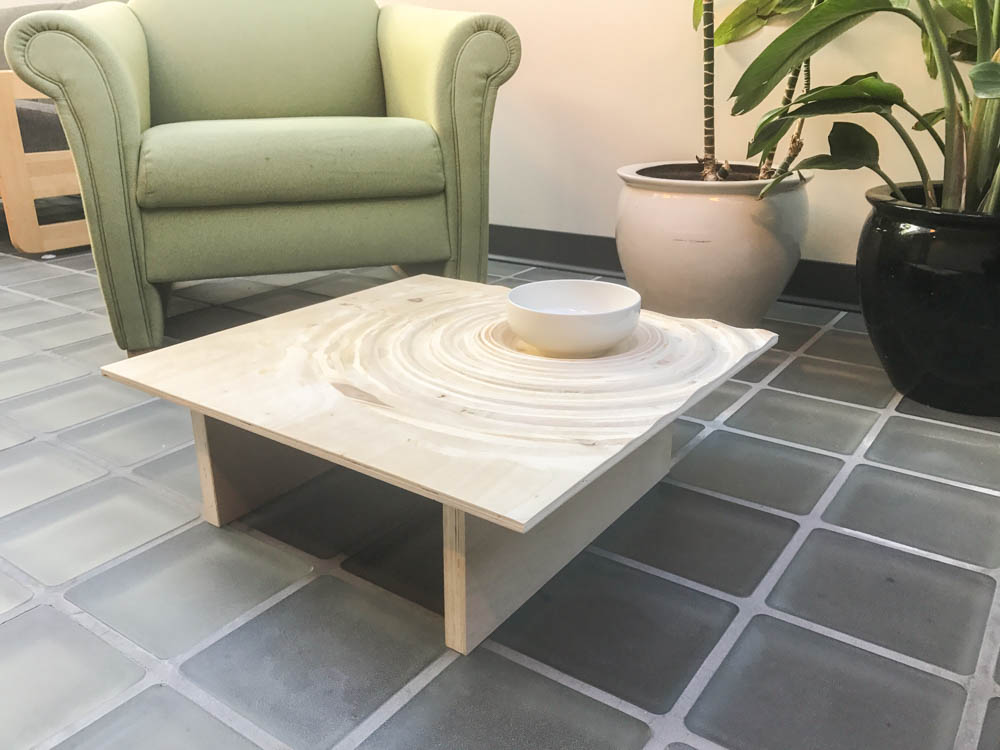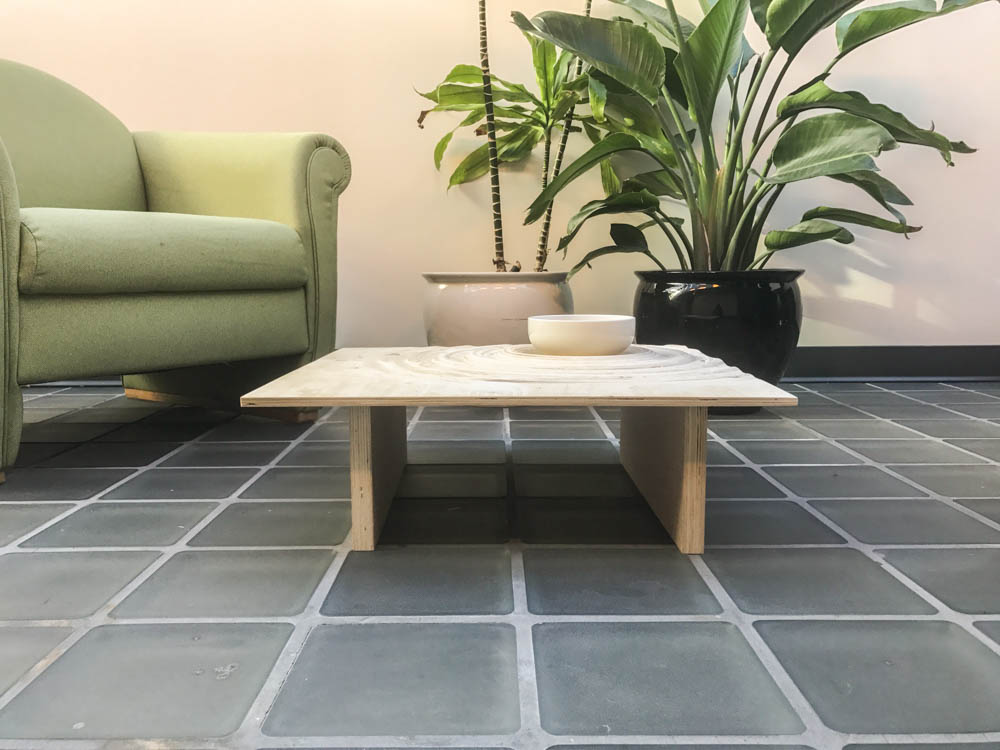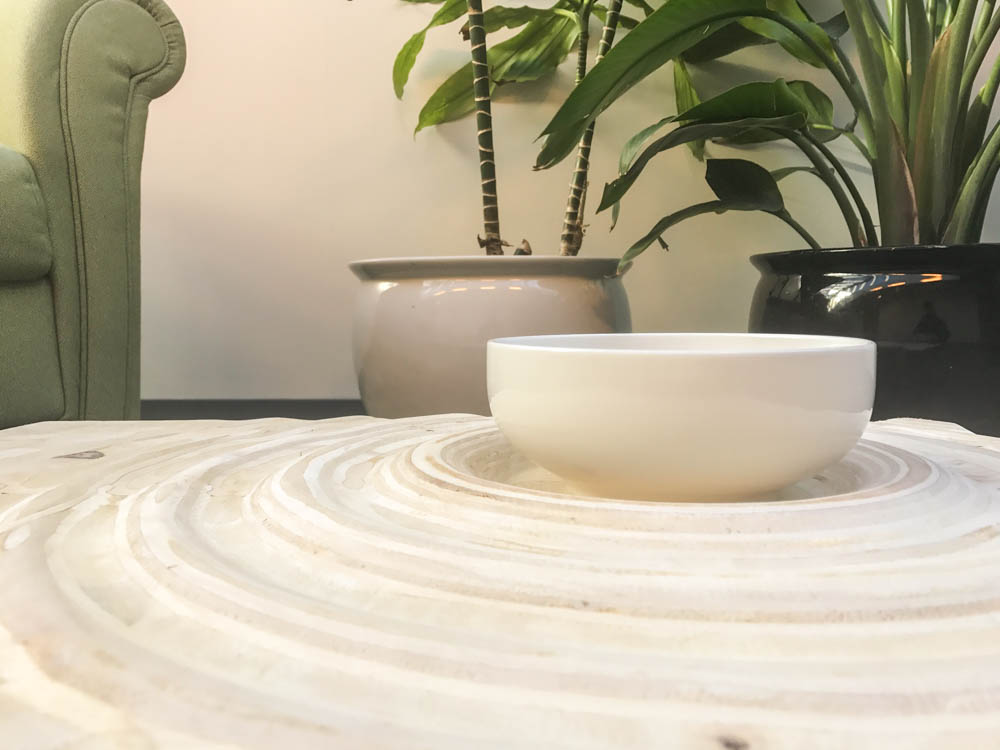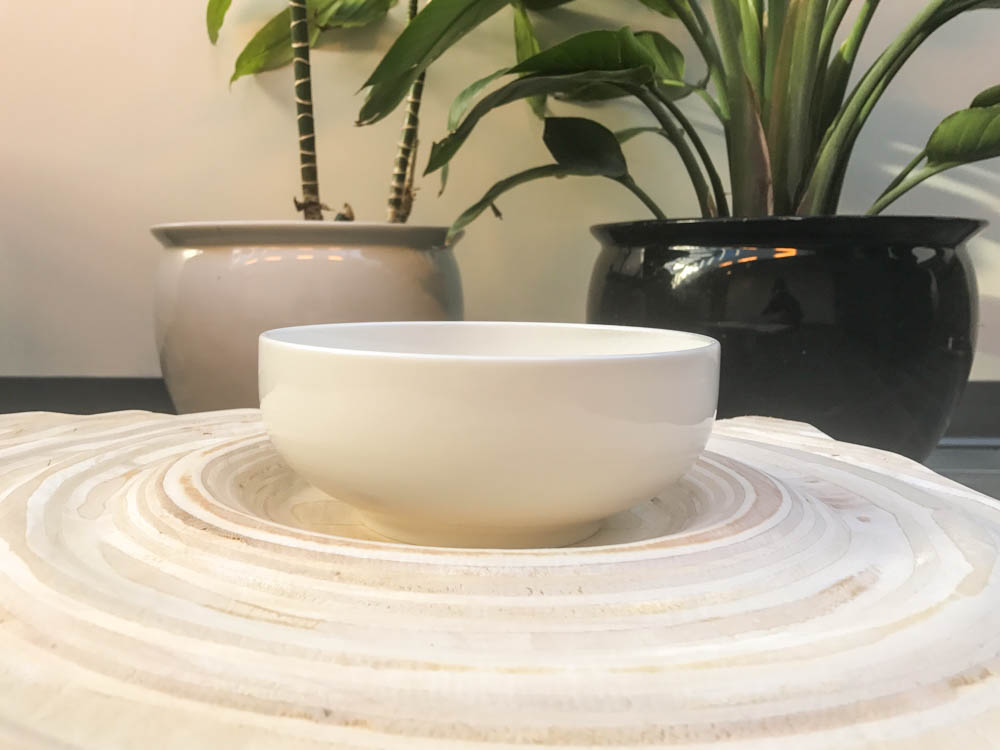 My assembled table! Though I was quite nervous after seeing the initial mill come off of the CNC, I'm very happy with the results. The legs and top assembled as designed in part because the connections were very minimal.