FabTinyStar
Step 1: PCB Fabrication
Traces

Cutout

I followed the (incredibly well-written!) guide from Brian for milling the PCB board (and used the linked PNGs for the traces and cutout).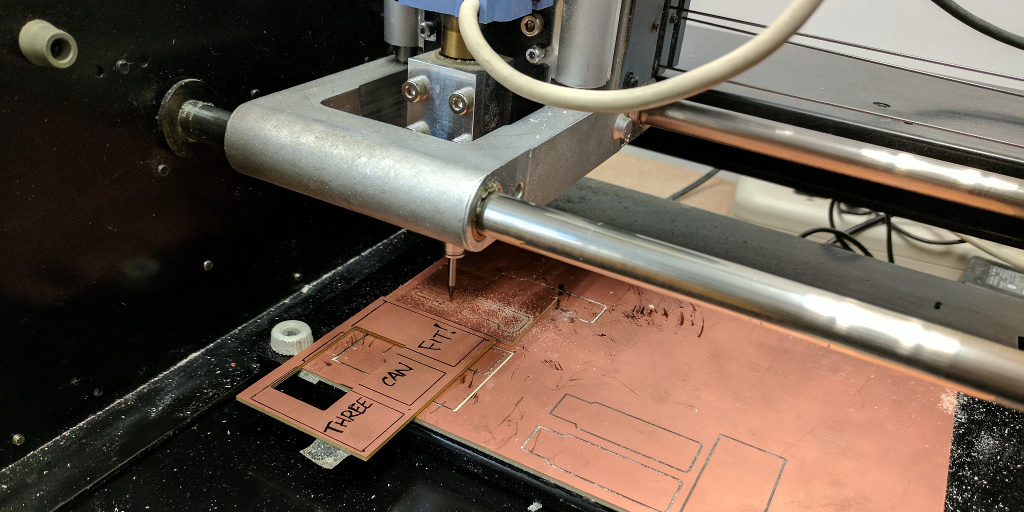 Almost all of the board milled perfectly on the first try, but one small section had just a tiny layer of copper left on top. We tested it with a multimeter and found out it shorted one of the 1kΩ resistor connections, so I sent the same board through the mill again, this time pressing the bit (lightly) into the board before tightening it. This time it worked perfectly!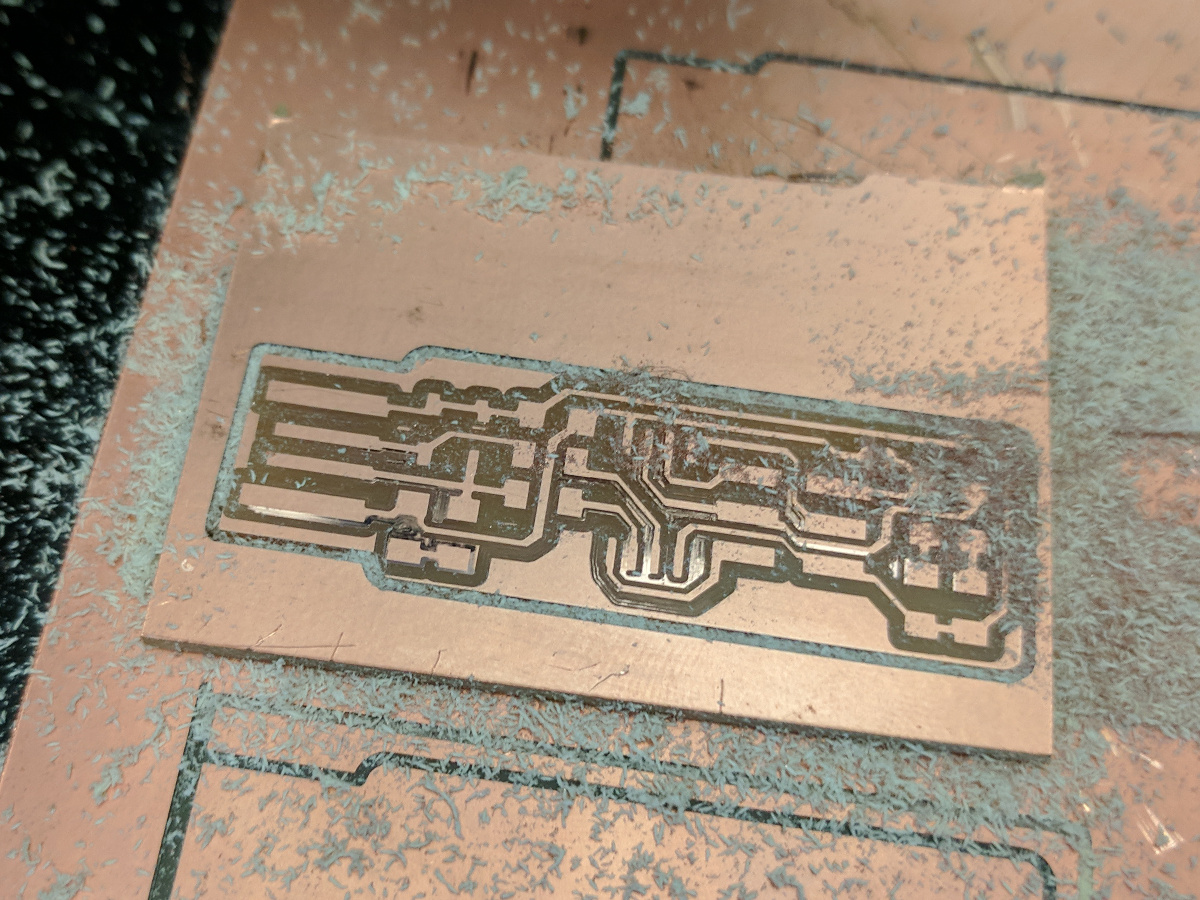 Step 2: Soldering Components
This was my first (real) time soldering anything, so I was pretty nervous about wielding this strange new tool. I suppose laser cutting and PCB milling were also new tools, but holding the soldering iron in my own hands and thinking I was supposed to do something productive with it was a whole other level of responsibility.
Miraculously, it seems like everything sort of fell into place! I haven't programmed the board yet, but the red LED lights up when I plug it into a USB port and it doesn't seem like anything is shorted.