Week 6: Computer Controlled Machining
Designing Something Big
This week we had to build something big. After some deliberation, my housemates Ned and Pweaver decided that we should make a little lending library box outside our house.
Pweaver helped me thinking about the right order of operations for CADding the library, which went like this:
Set all the parameters.
Build parametrized box.
Build shelf inside the box.
Add the slanted roof.
Overlap all corners and build joints (I ended up running out of time for joints).
Play around with the tolerance parameters.
When I'm satisfied, extract holes on the bottom for the fence posts.
Building Something Big
Finally, I finished the box by adding the roof. It turned out just like my CAD model!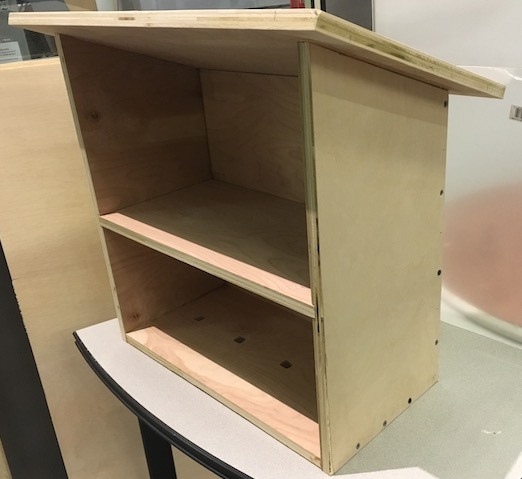 My next steps are to coat the inside, paint the outside, and then put clear acrylic on for the door...