Final Project Log
Document your final project progress
Concept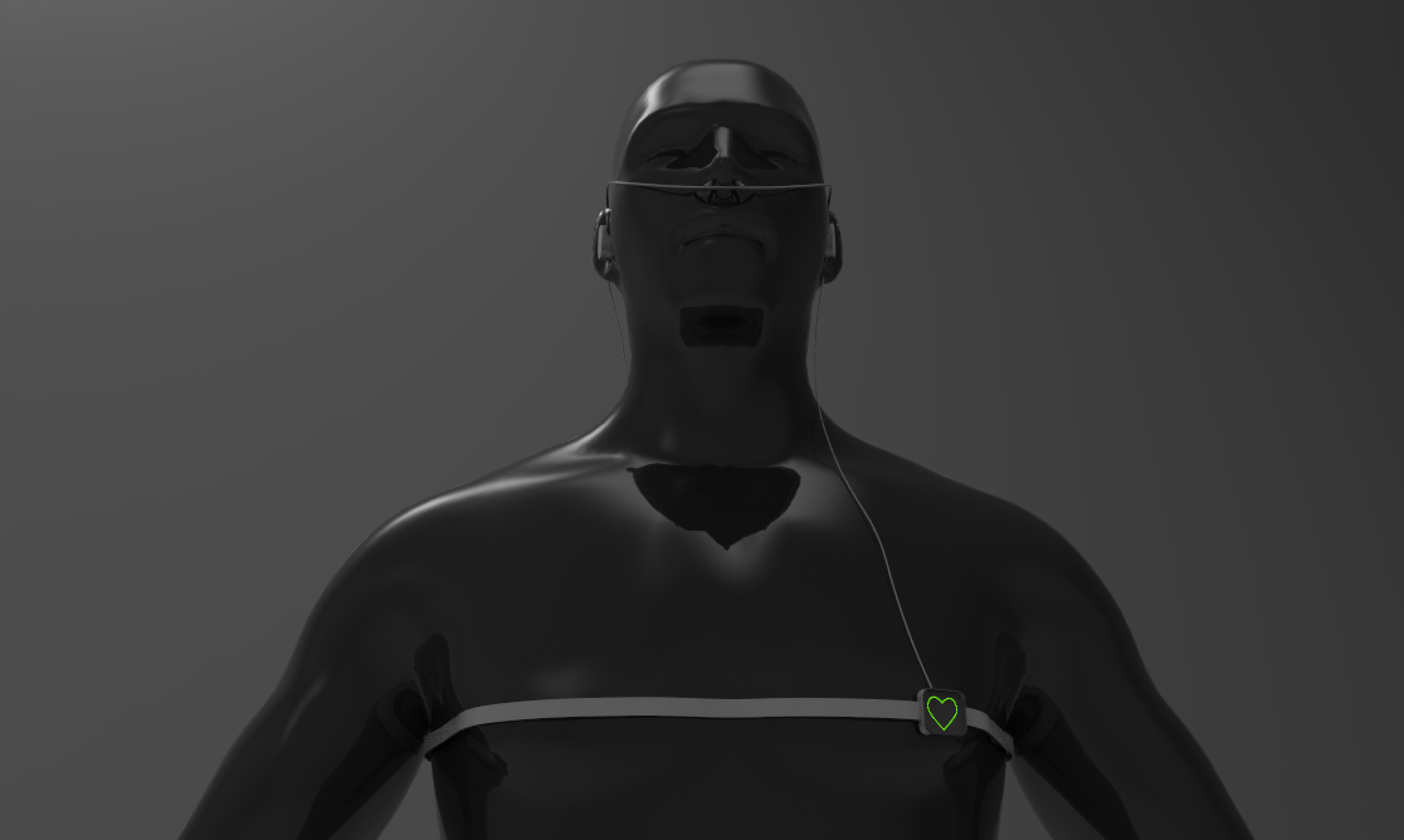 For this class, I'm interested in building a wearable device that augments our self-awareness. One idea for a final project is building a biofeedback device to guide my meditation practice.
Over the past years, multiple commercial hardware has appeared, such as the Muse headband, that teaches novices to meditate by giving users audio feedback of their own brain activity using electroencephalography (EEG) sensors.
I suspect that ampliflying other biometric information, such as heart rate, breathing, galvanic skin response and providing it to the user in real time can help novices guide their meditation practice.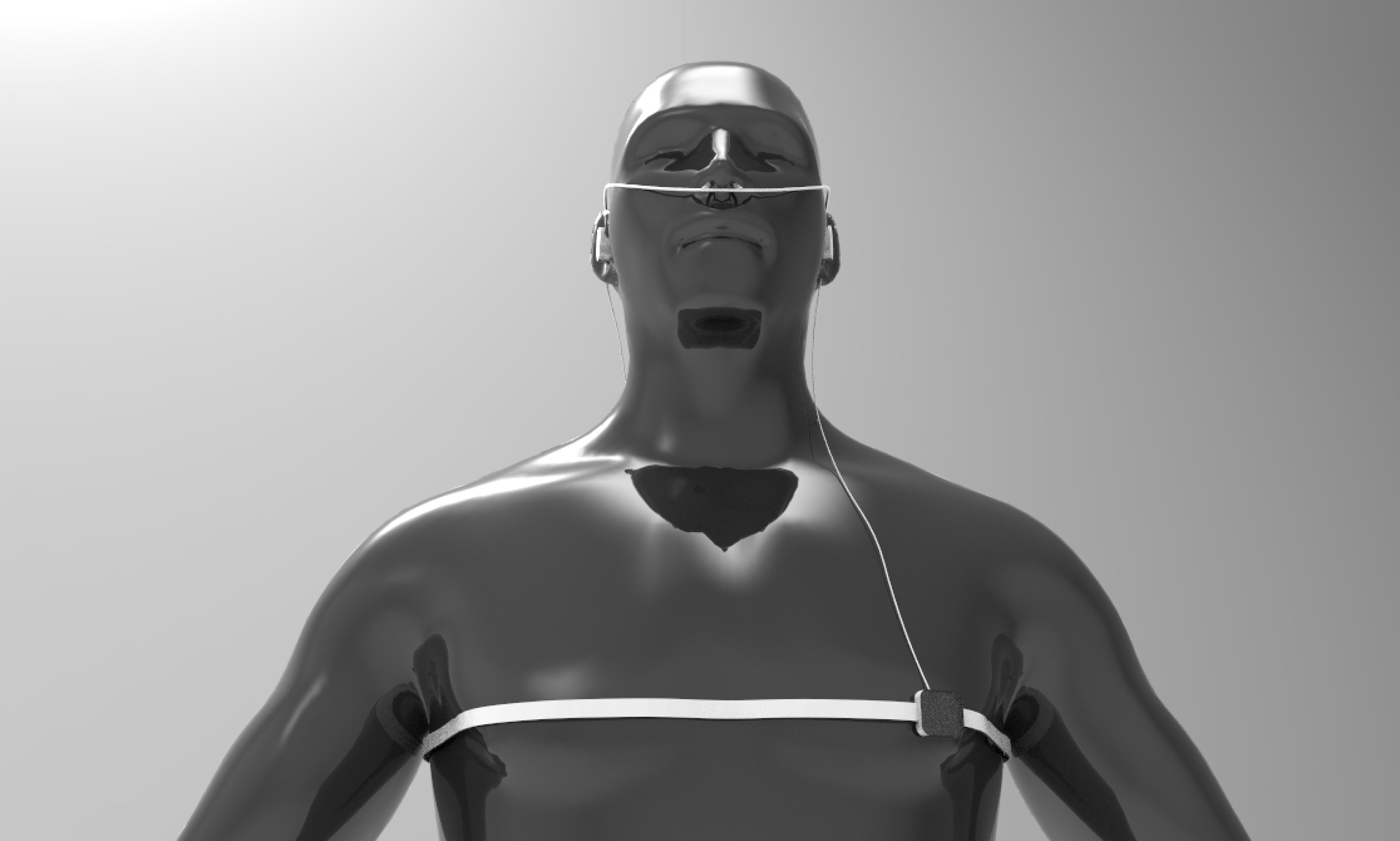 What if you could hear your heartbeat in realtime and see how different breathing patterns affect your heartbeat? What effects does seeing your own heart beat have during the meditation practice? Would playing a synthesized sound everytime we exhale help us regulate our breathing rythm?
Ideally, collecting all this information can help in augmenting our perception of our condition and see how altering parameters such as breath or muscle relaxation have effects on our mental state. Existing research shows how different breathing patters can alter your heartbeat, so can we take advantage of this fact and build an interface that augments our heartbeat via visuals or sound so we can observe how breathing alters it?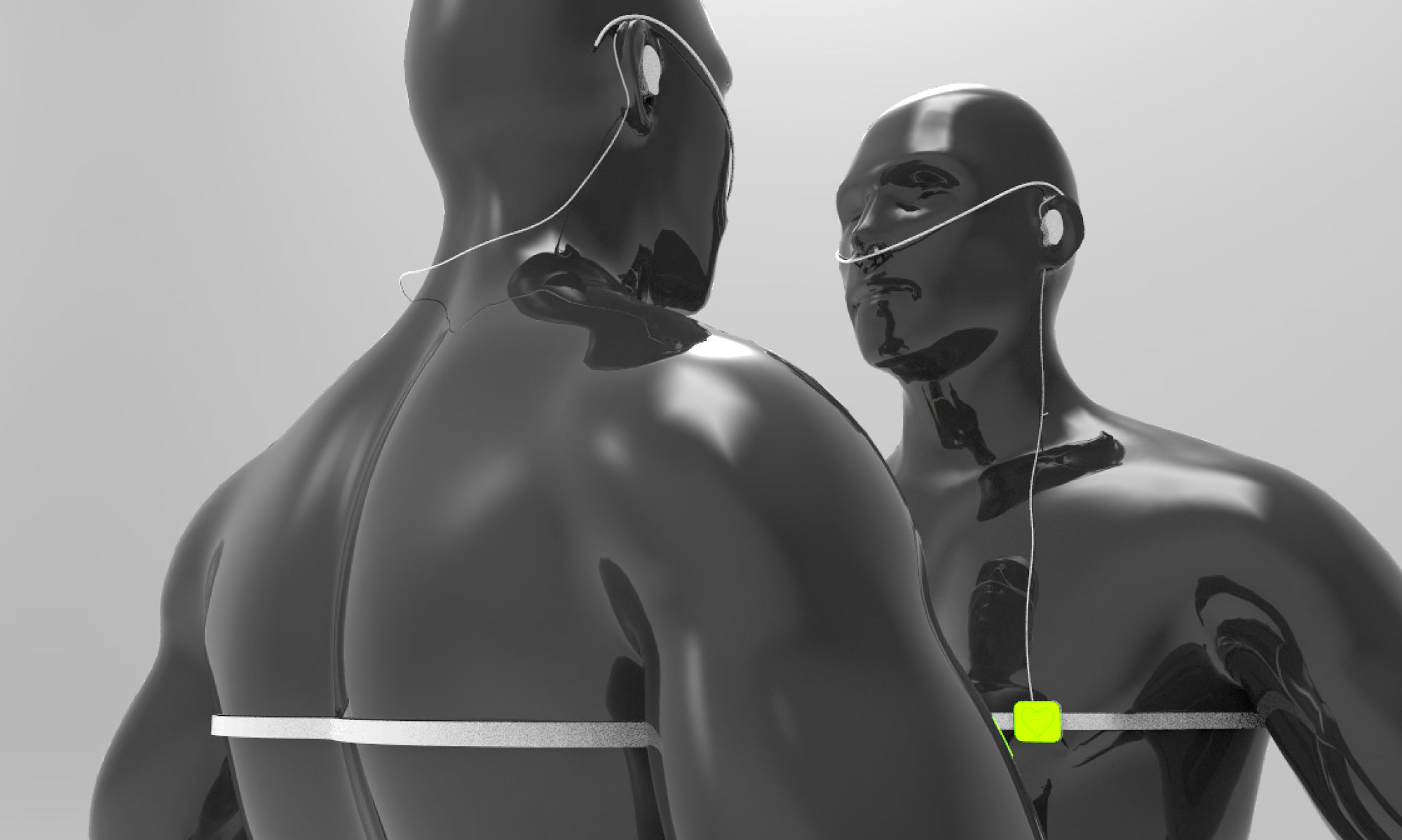 Building such a device opens up many possible combinations of interactions between more than one person. What effects would have on oneself sensing someone else's biosignals, like for example, seeing someone else's heartbeat or hearing their breathing patterns? How does the interaction between individuals change when we are aware of bodily signals that we are not usually aware of?
Inspired by how fireflies synchronize their flahsing, I'm interested in studying the cognitive effects of biosignal augmentation.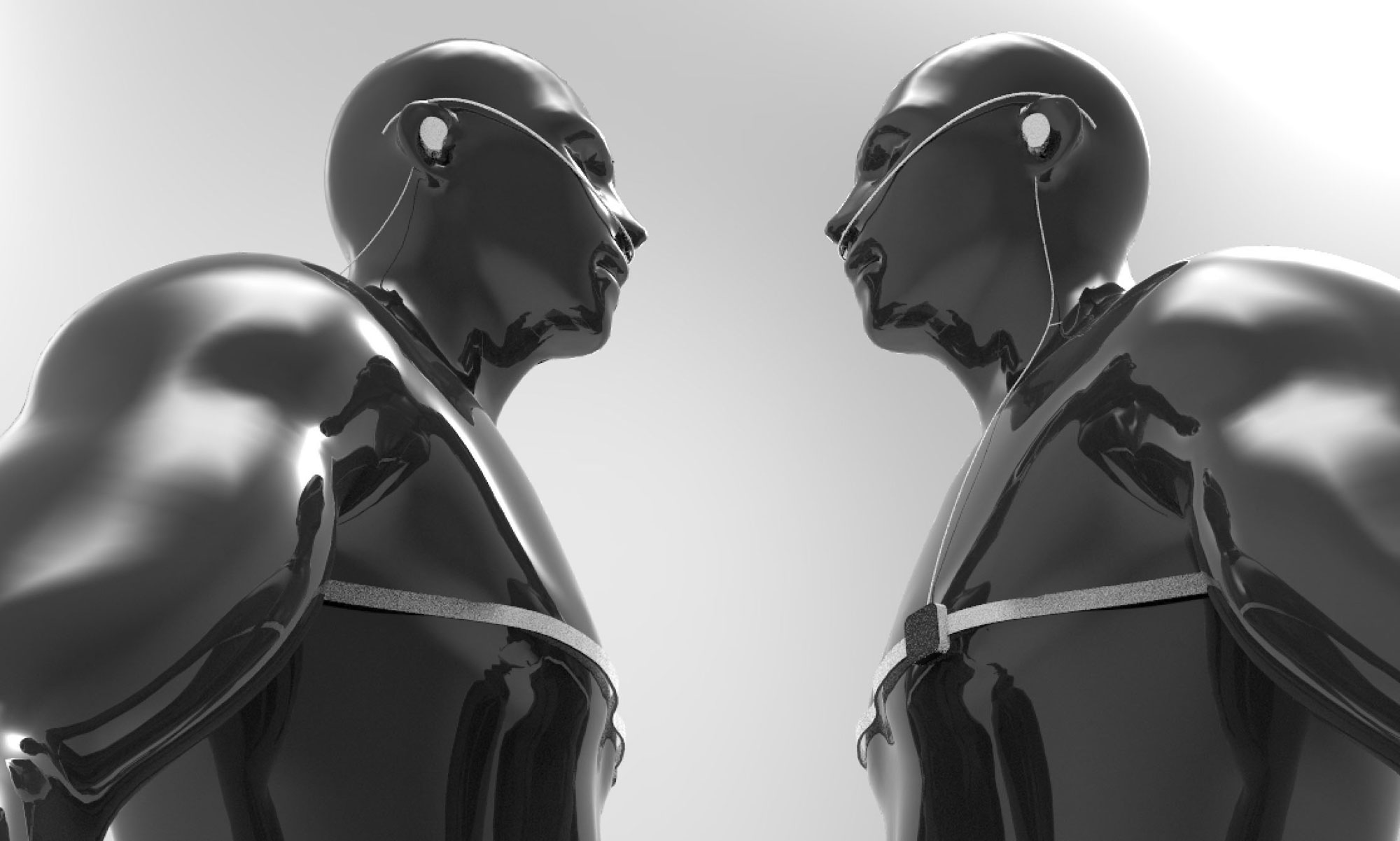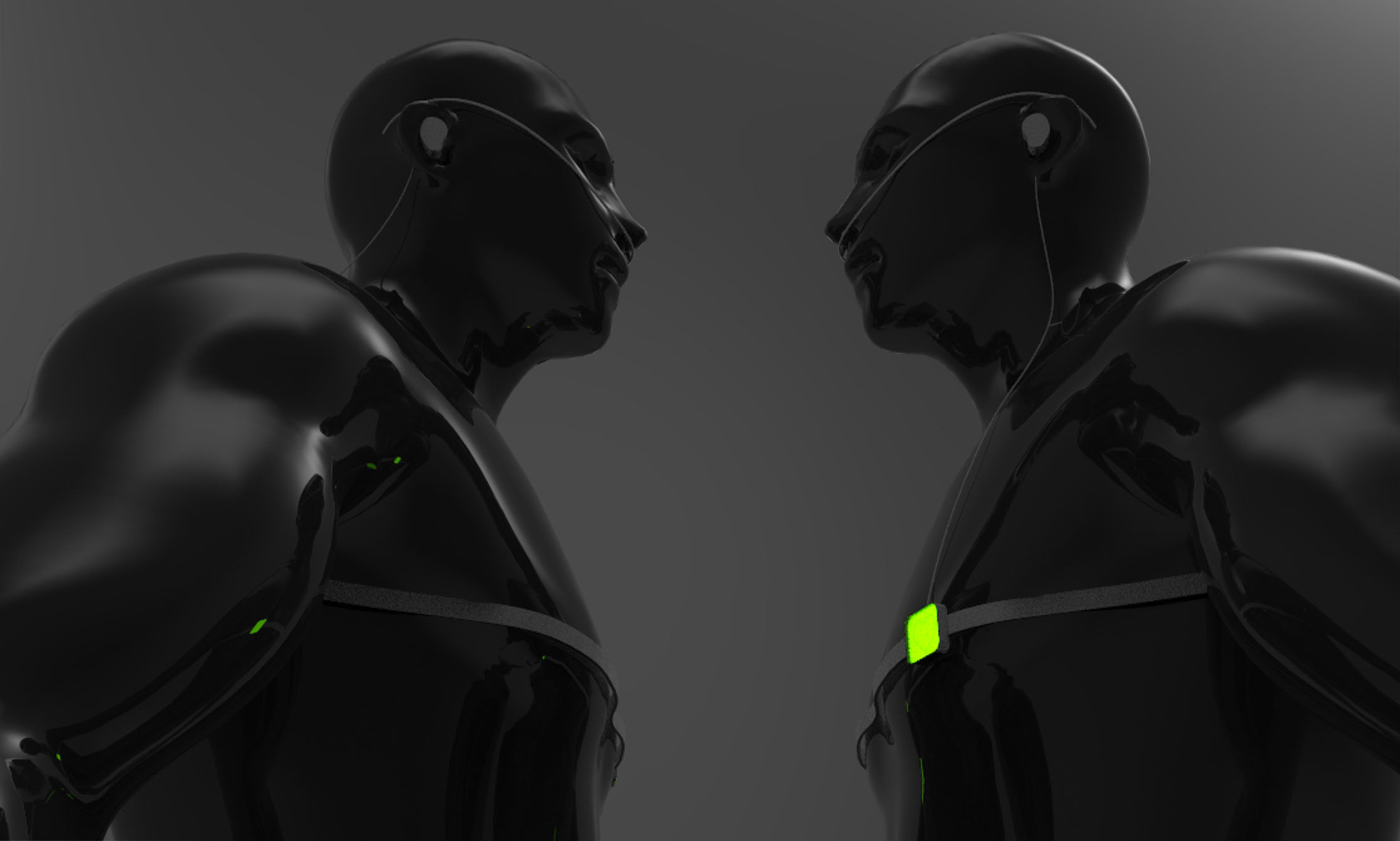 These interactions also open up the possibility of giving false feedback to subliminally alter someone else's behavior. For example, could mechanical pulsation or inflation near the alter someone else's heartbeat? Can we induce two hearts to beat as one?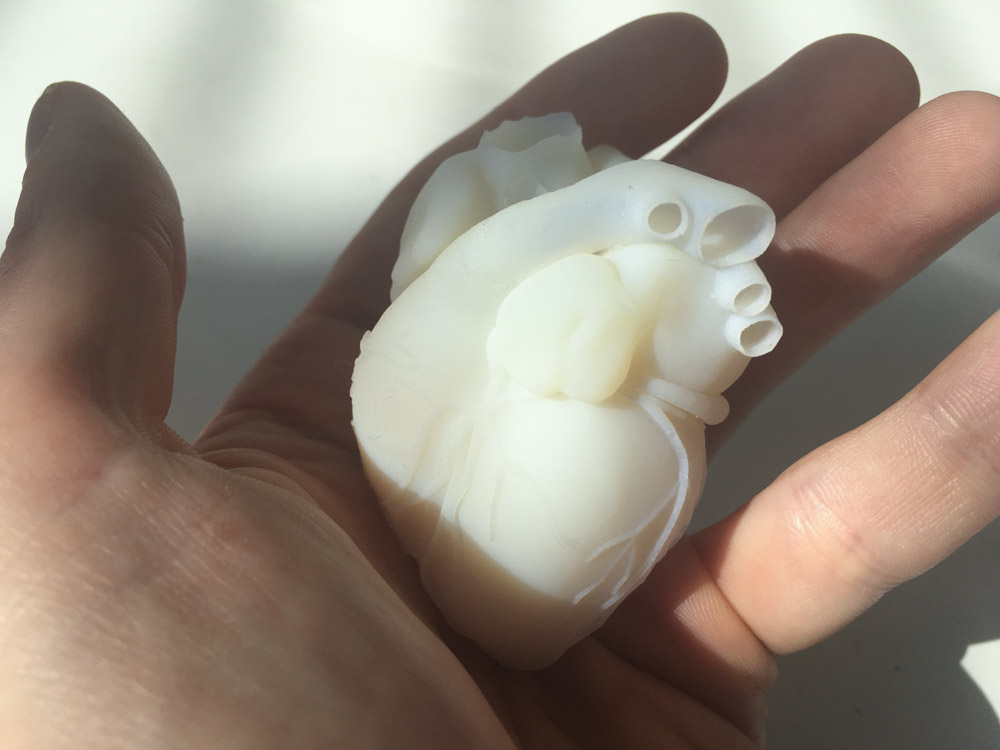 I started exploring the idea of building am externalized heart. What if I could hold on to my own heart and feel it beat in real time? How does communication change when I let someone hold my beating heart while I'm talking to them?
Prototyping: Concept Molds
Using skills learned in the molding and casting week, I'm considering building a 1:1 scale model of the heart and embed the electonics inside. I could potentially build a WiFi heart that picks up my heart's beating pattern and actuates my prosthetic heart remotely.
For the heartbeat detection, I'm considering either amplyfing the audio signal of the beating heart using a stethoscope and a microphone or either using an EKG sensor.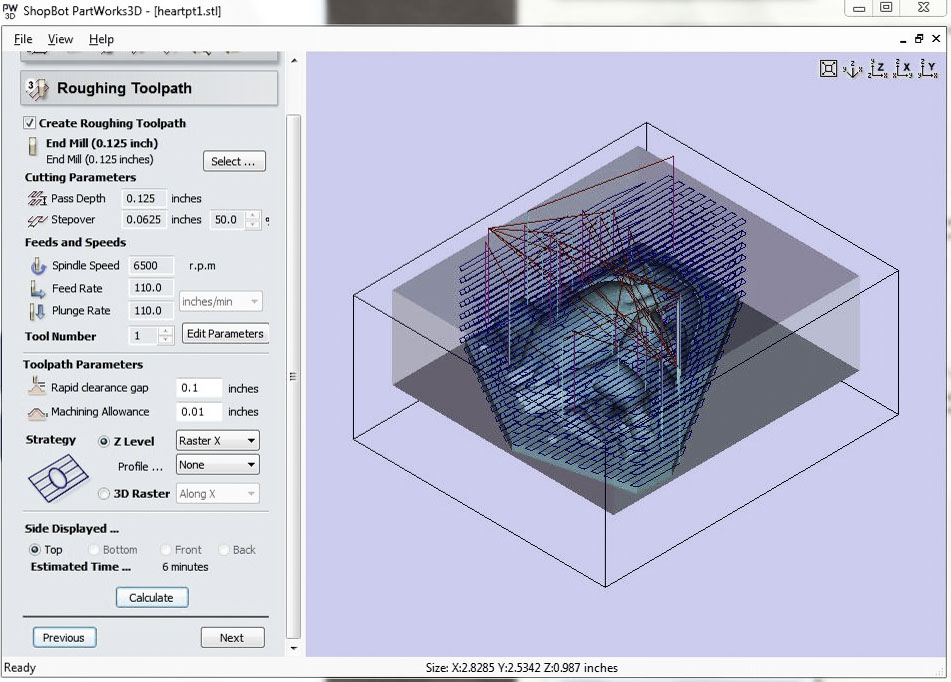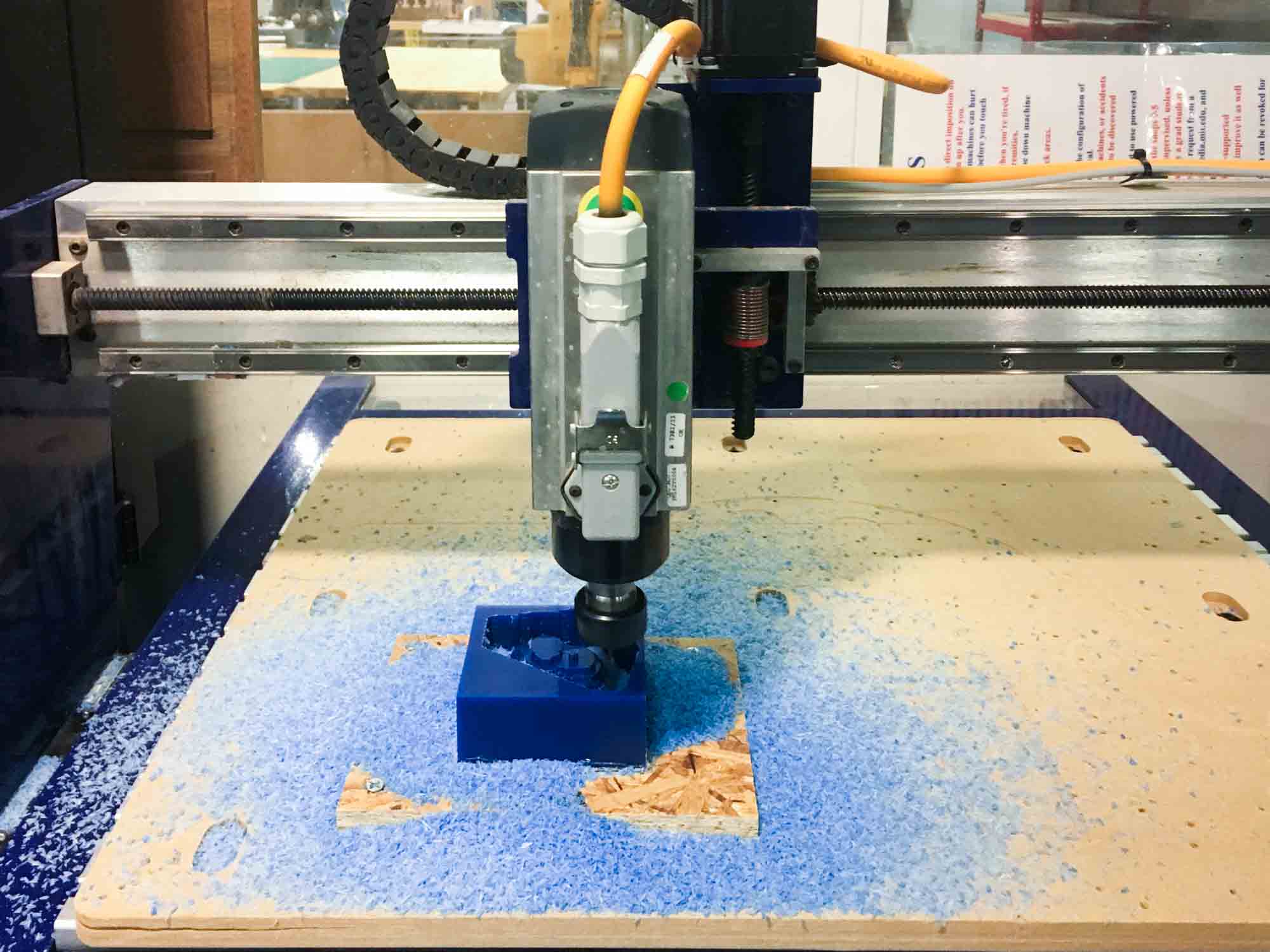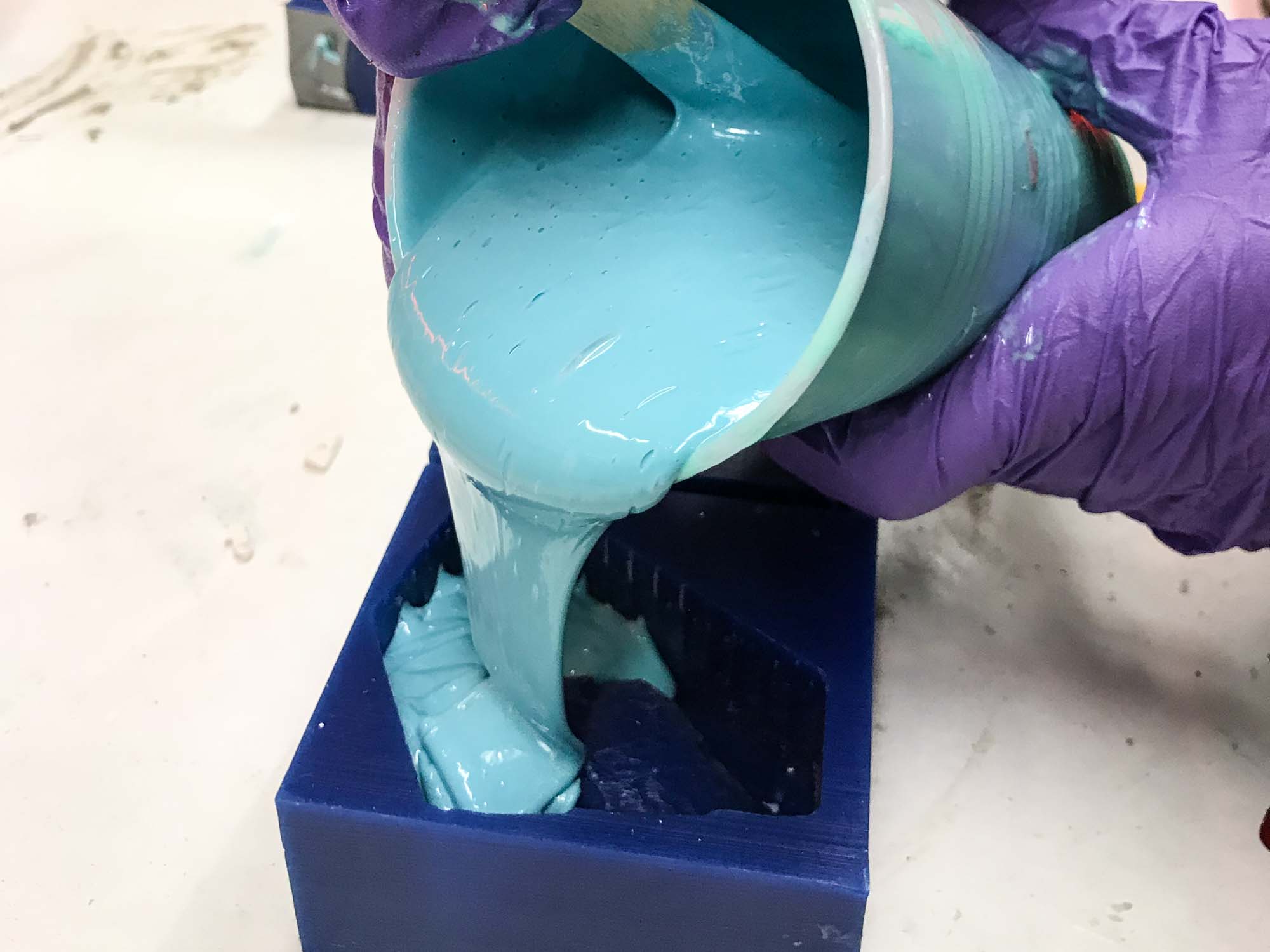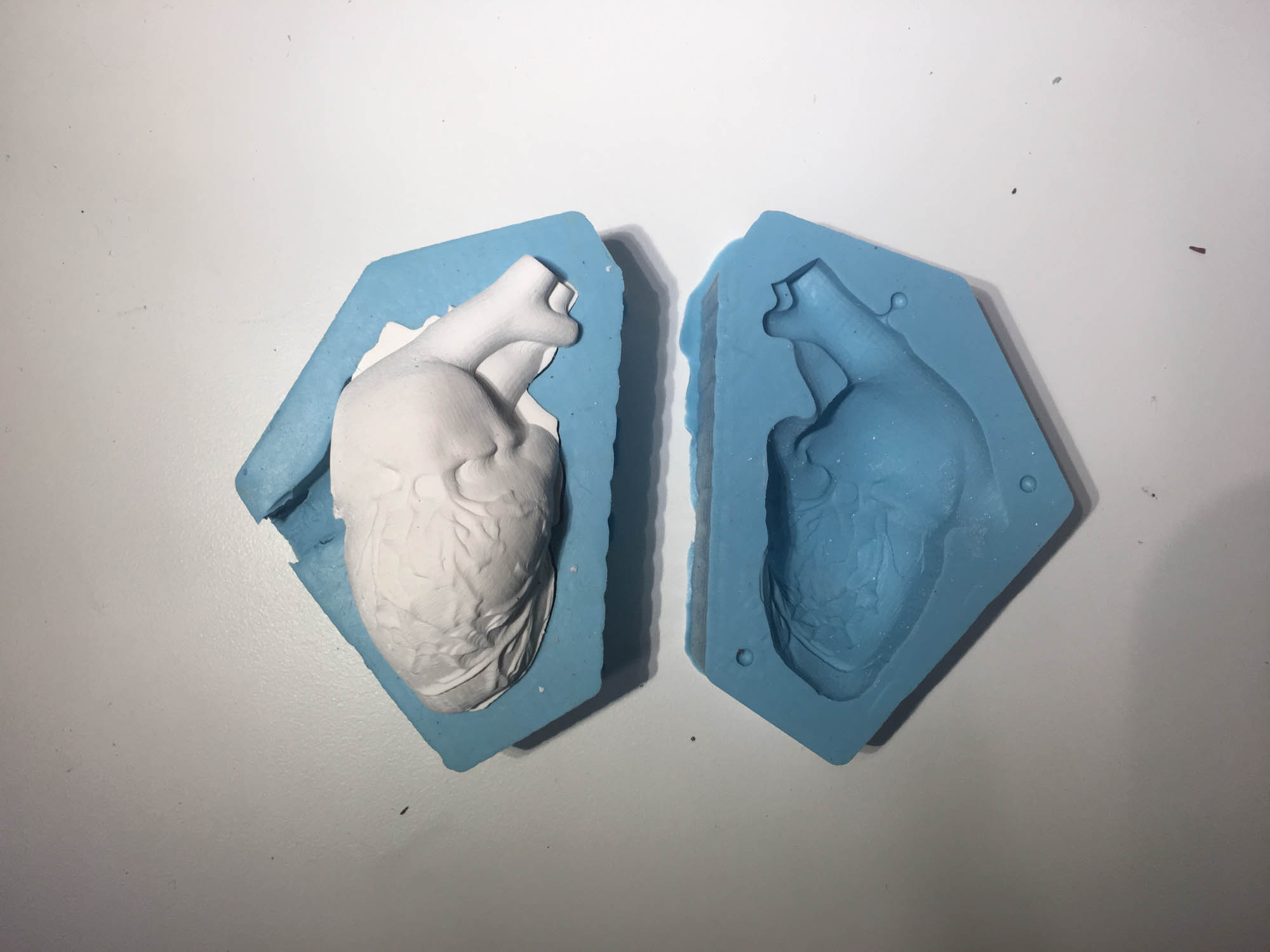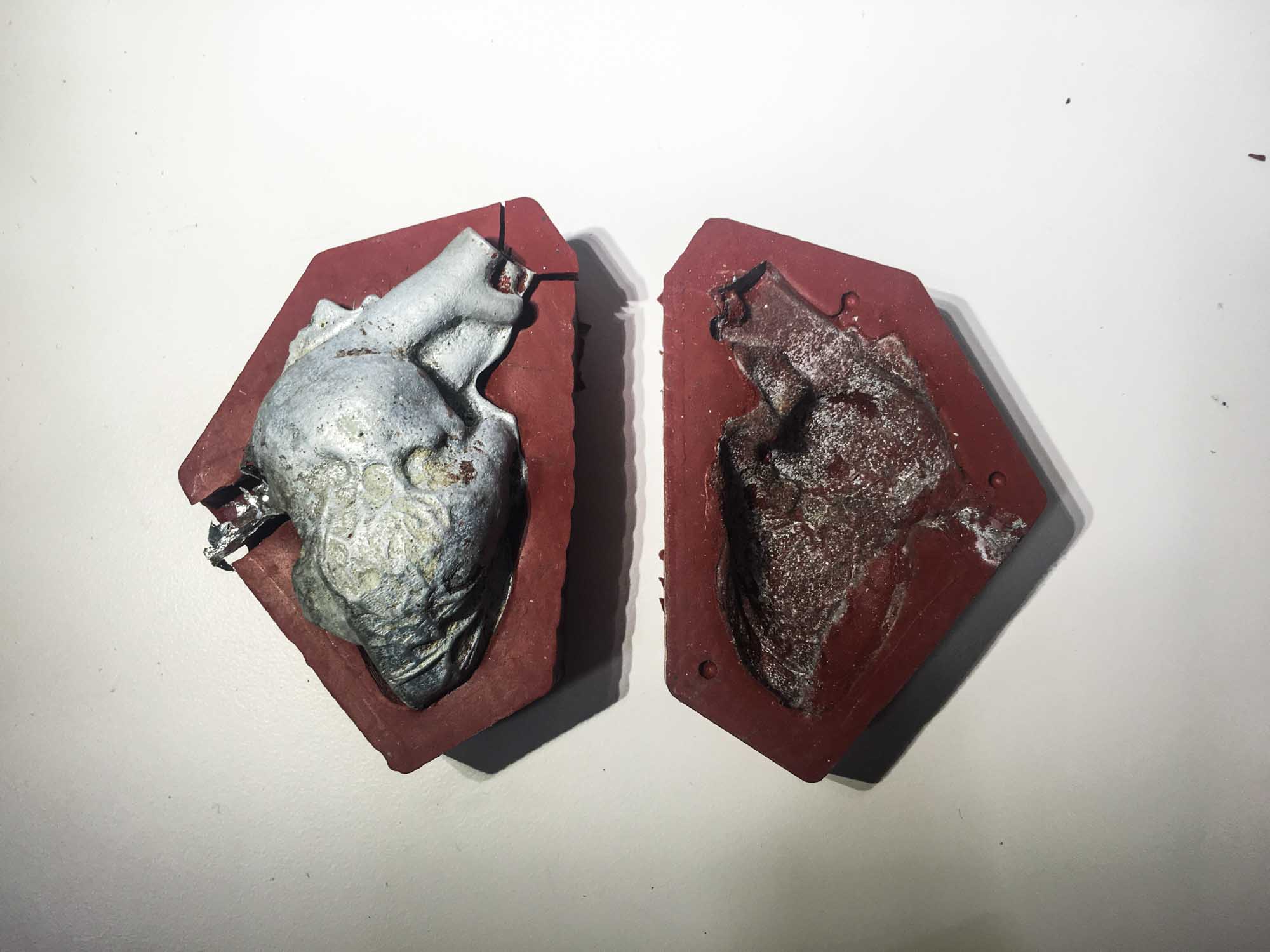 Pouch CNC Sewing
Even after having a clear idea of what I wanted to do, I decided to make a pouch to hold the heart project. I guess this was just an excuse to play around with the CNC sewing machine and learn how to use it.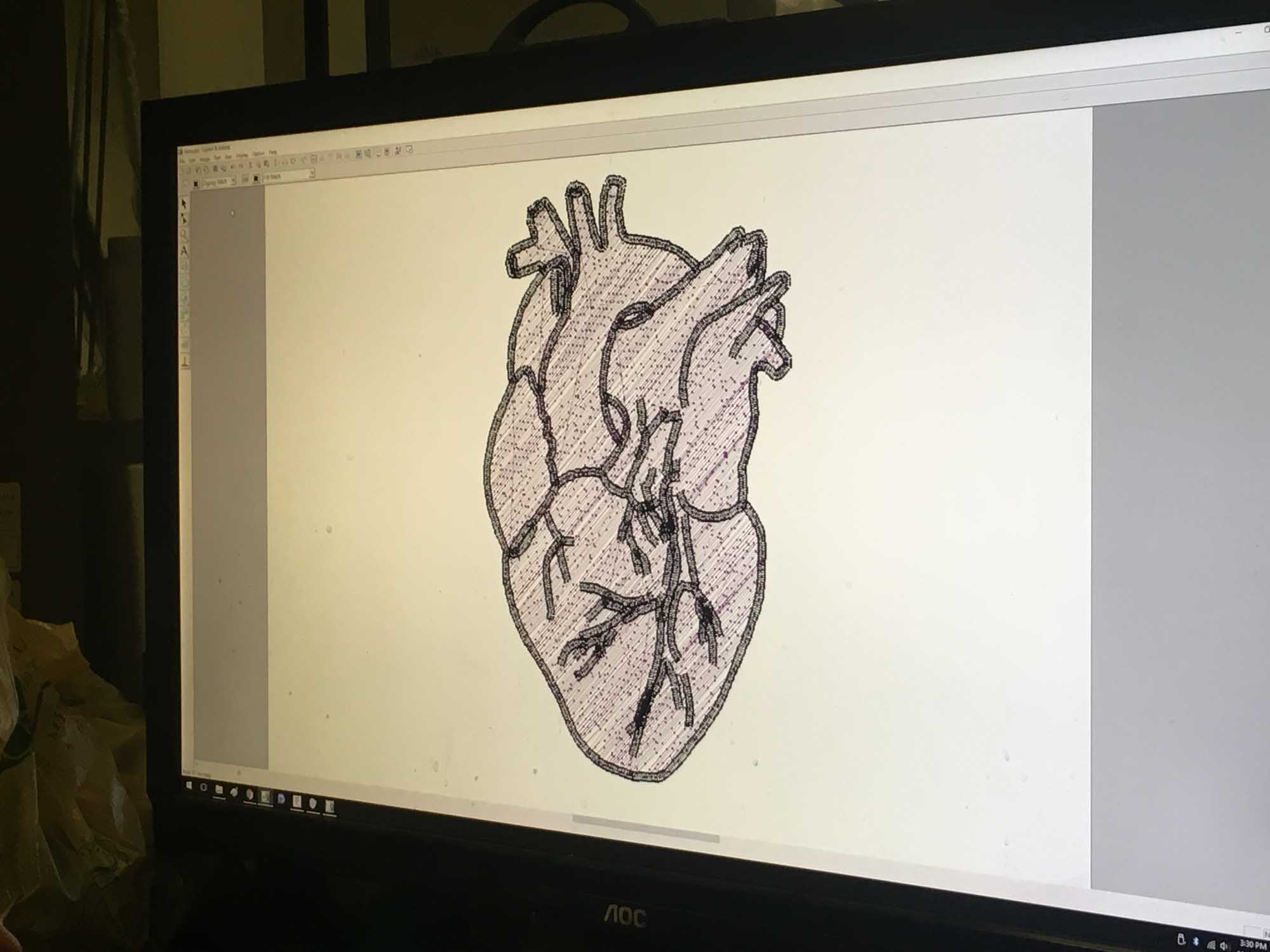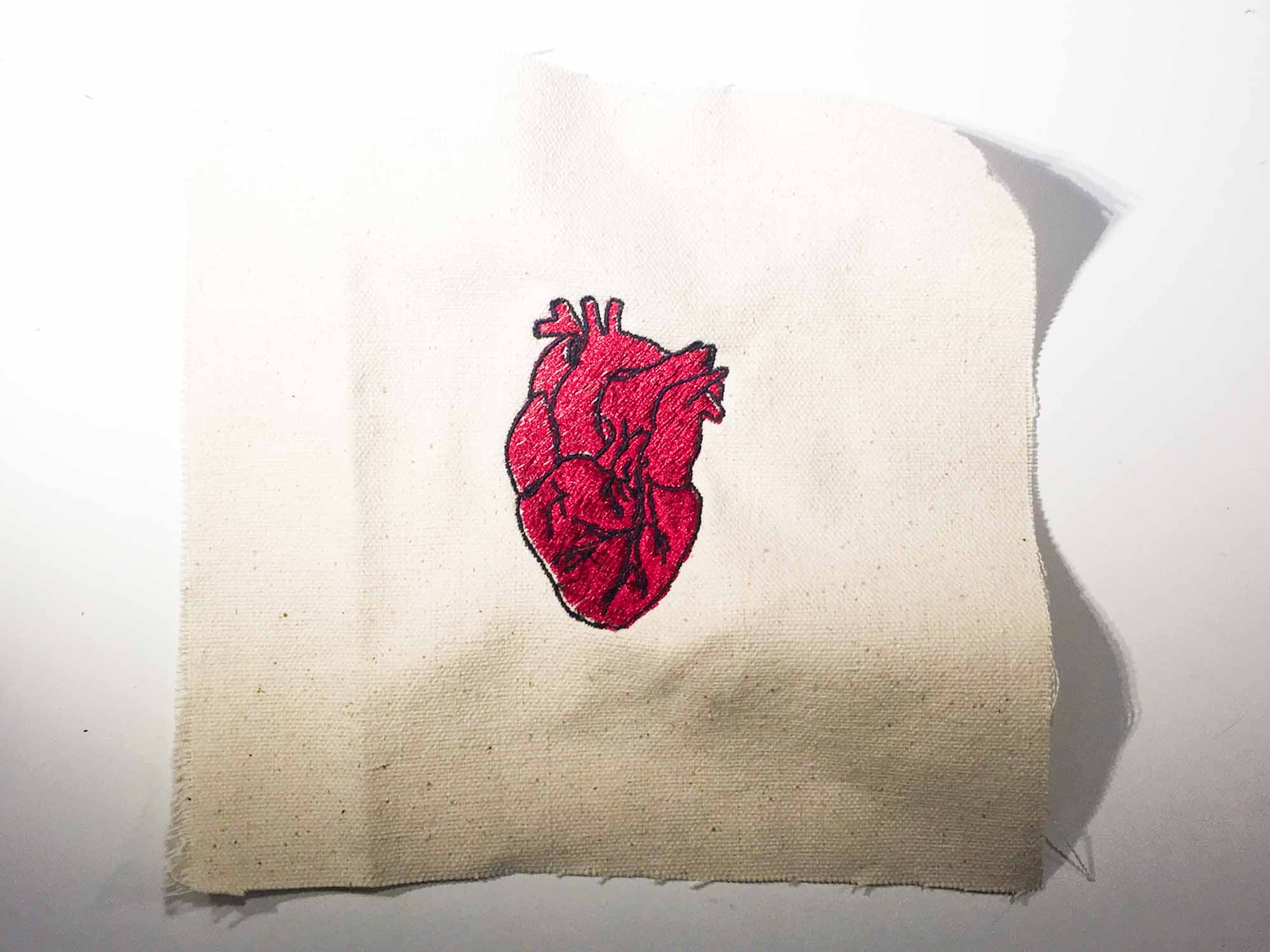 Final Concept: An External Heart
After a few iterations I settled on a concept. For the final project, I will be building an external prosthetic heart that vibrates in sync with someone's heartbeat. The motivation of this project is to increase the awareness of a specific biometric parameter and make that information available to the user as a raw signal, skipping the need to interpret data in order to extract conclusions from the interface. With this, I plan to test the idea at three different scales.
One, the personal scale, where the user can hold his or her own heart and feel their heartbeat. This could be used as a meditation device to show how people can regulate their heartbeat by changing their breathing patterns.
Two, at the couples level, where someone else can hold the user's heart. There is many biometric information that is not available when we interact with other people. How does having other information available change the interaction?
Three, at the group level. I'm interested in seeing how groups of people react to having biometric information available. A use case that I would like to try out is having a dancer wear a device that streams their current heartbeat to the audience; adding another layer of information that adds to watching a dancer perform live.
I'm planning on building the device at 1:1 scale of a heart, so I will need to fit all the electronics in that case. Also, the communication needs to be wireless between devices and battery powered to allow maximum freedom in the interaction.
Some topics I'm interested in testing incude synchoricity between users and how giving false feedback on the heartbeat can be used to condition relaxation.
Prototyping: Sensing Heartbeat
The first step was building a basic board to be able to read values from a pulse sensor. As a starting point, I took the design from the board I designed in week 5 and modified it to be able to read the sensor values.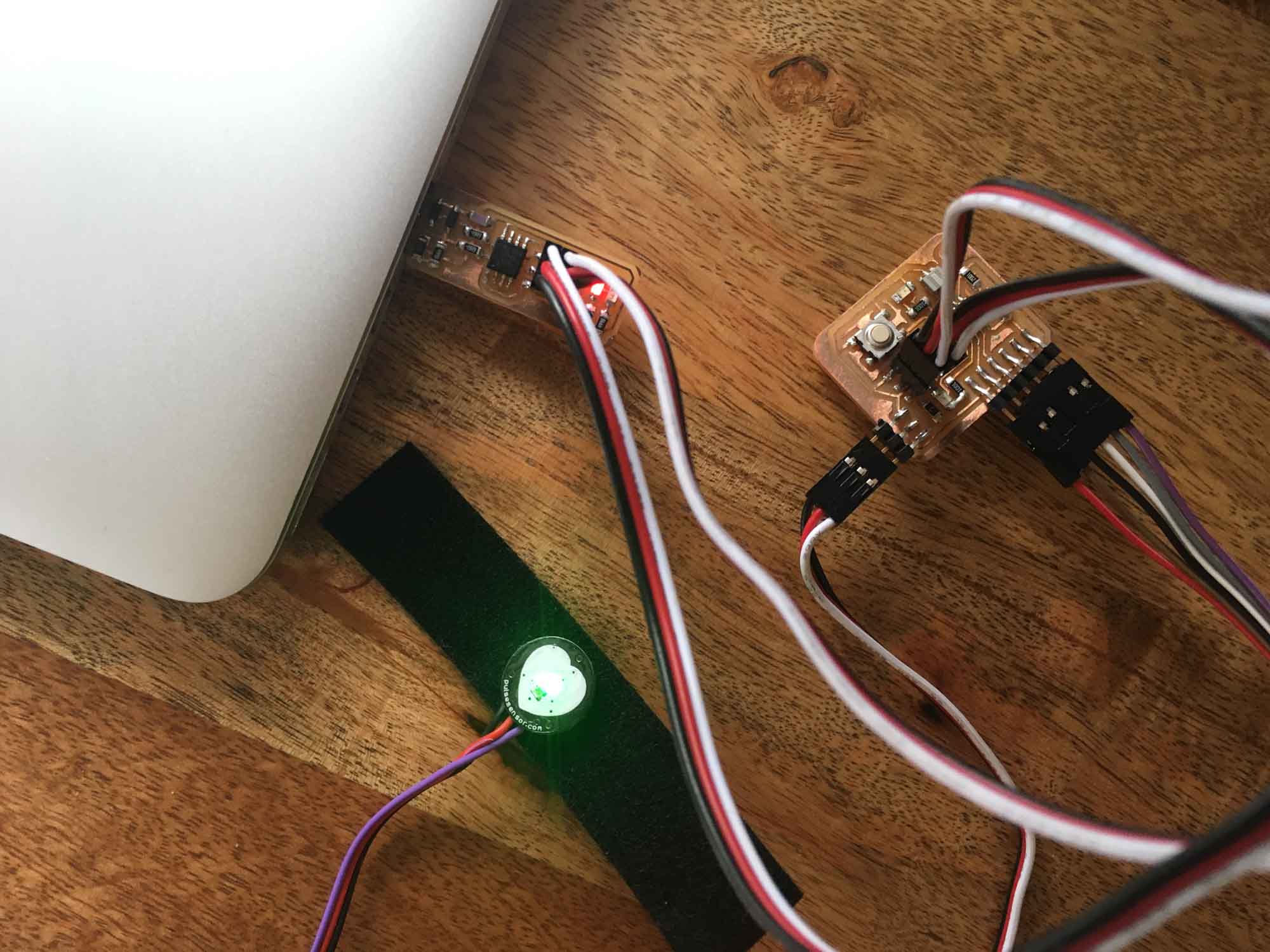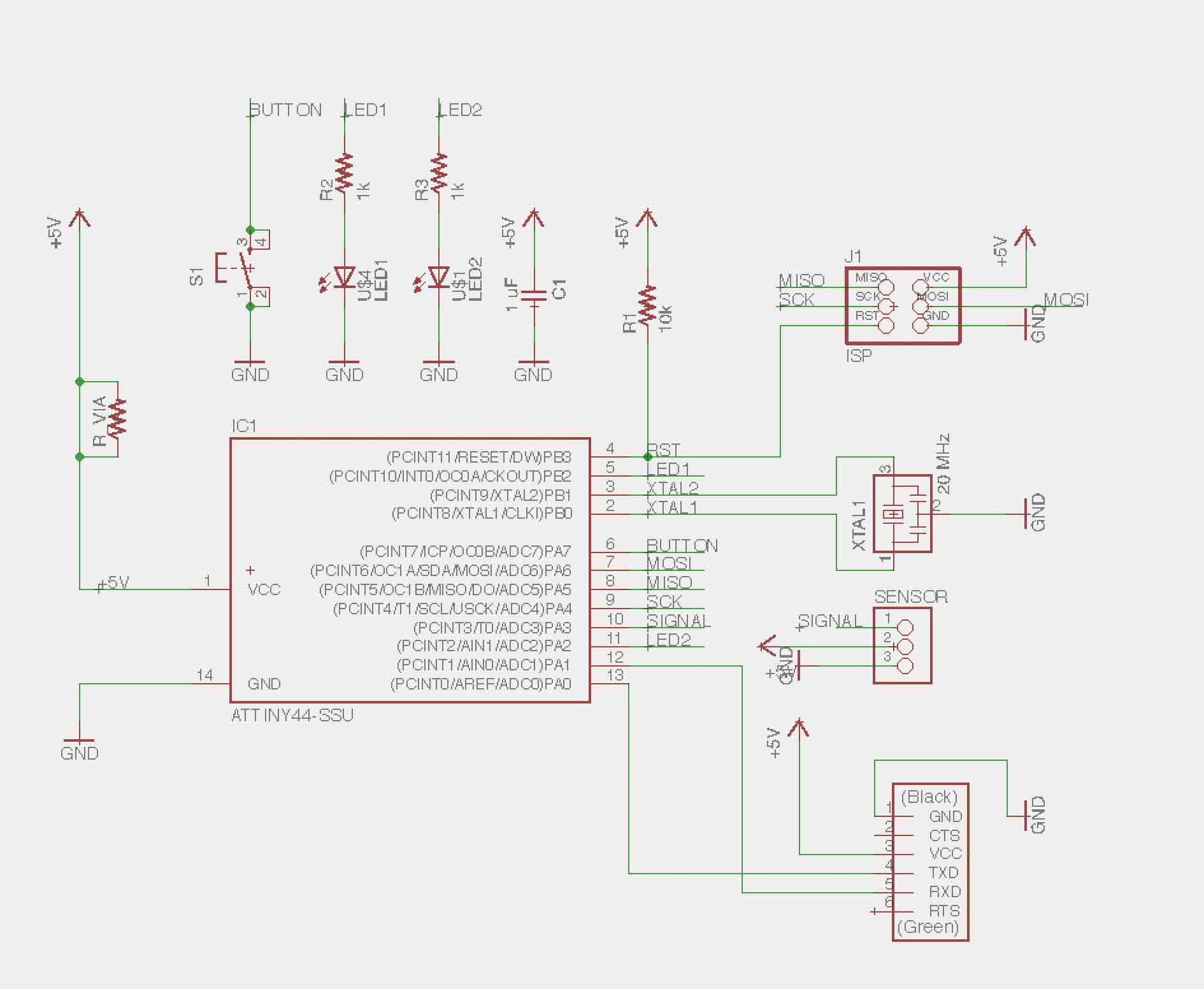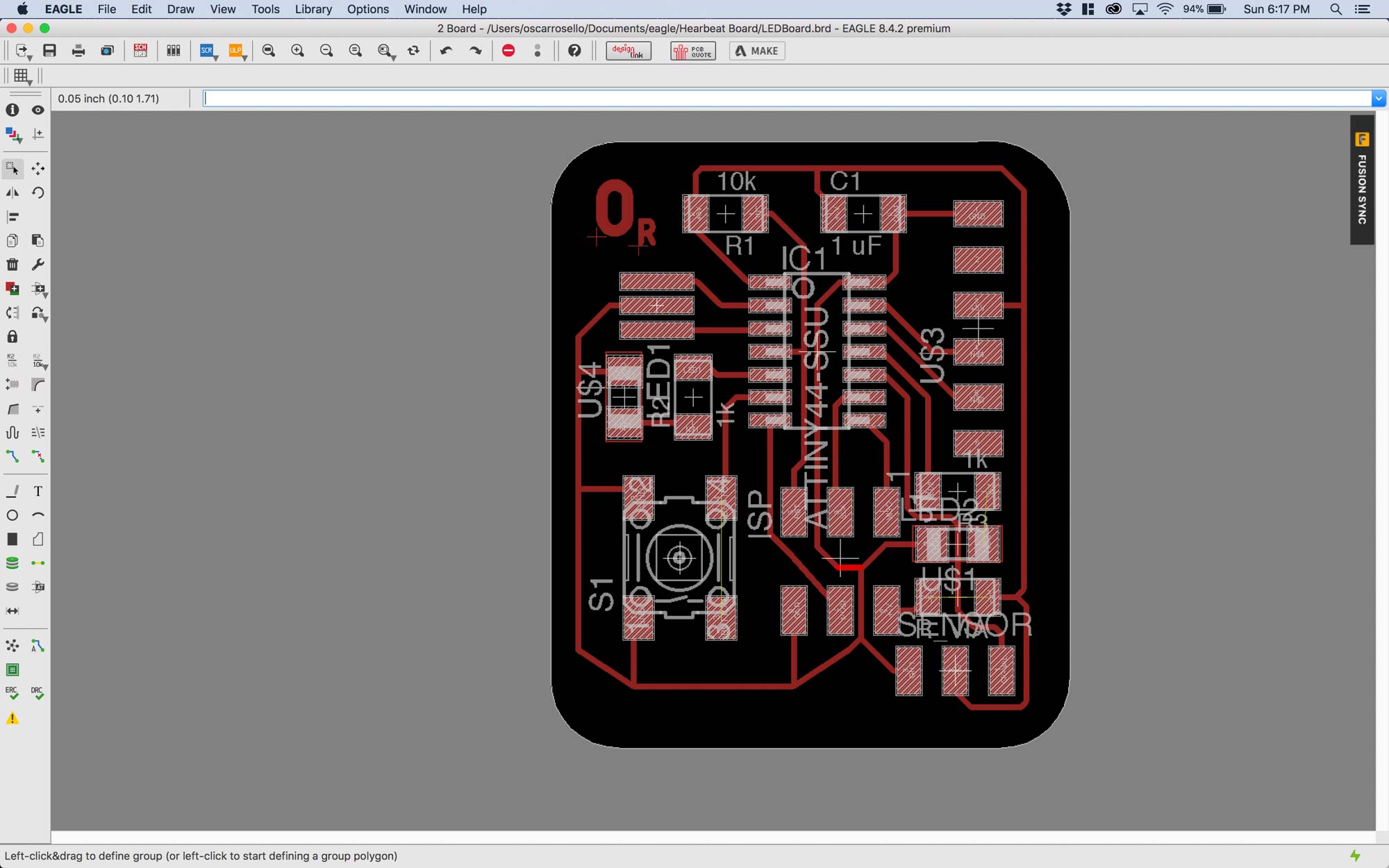 The board worked as expected and streamed values to the serial port. I used Arduino's monitor to visualize the data.
Prototyping: Actuating Vibration
The second step was building a board to drive a vibration motor that would serve as haptic feedback for the heartbeat. To start, I just modeled the circuit for the motor and used an arduino as a microcontroller.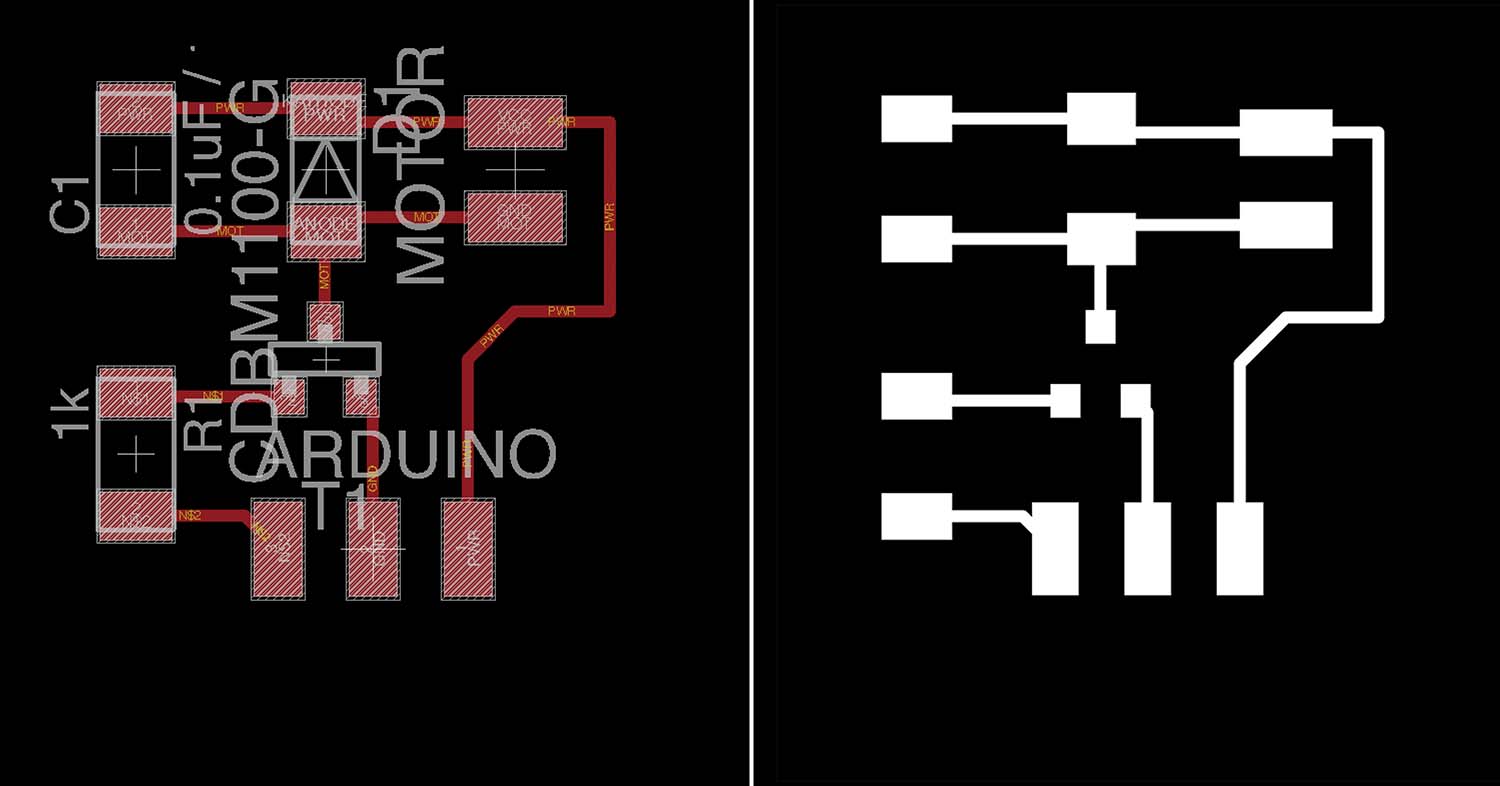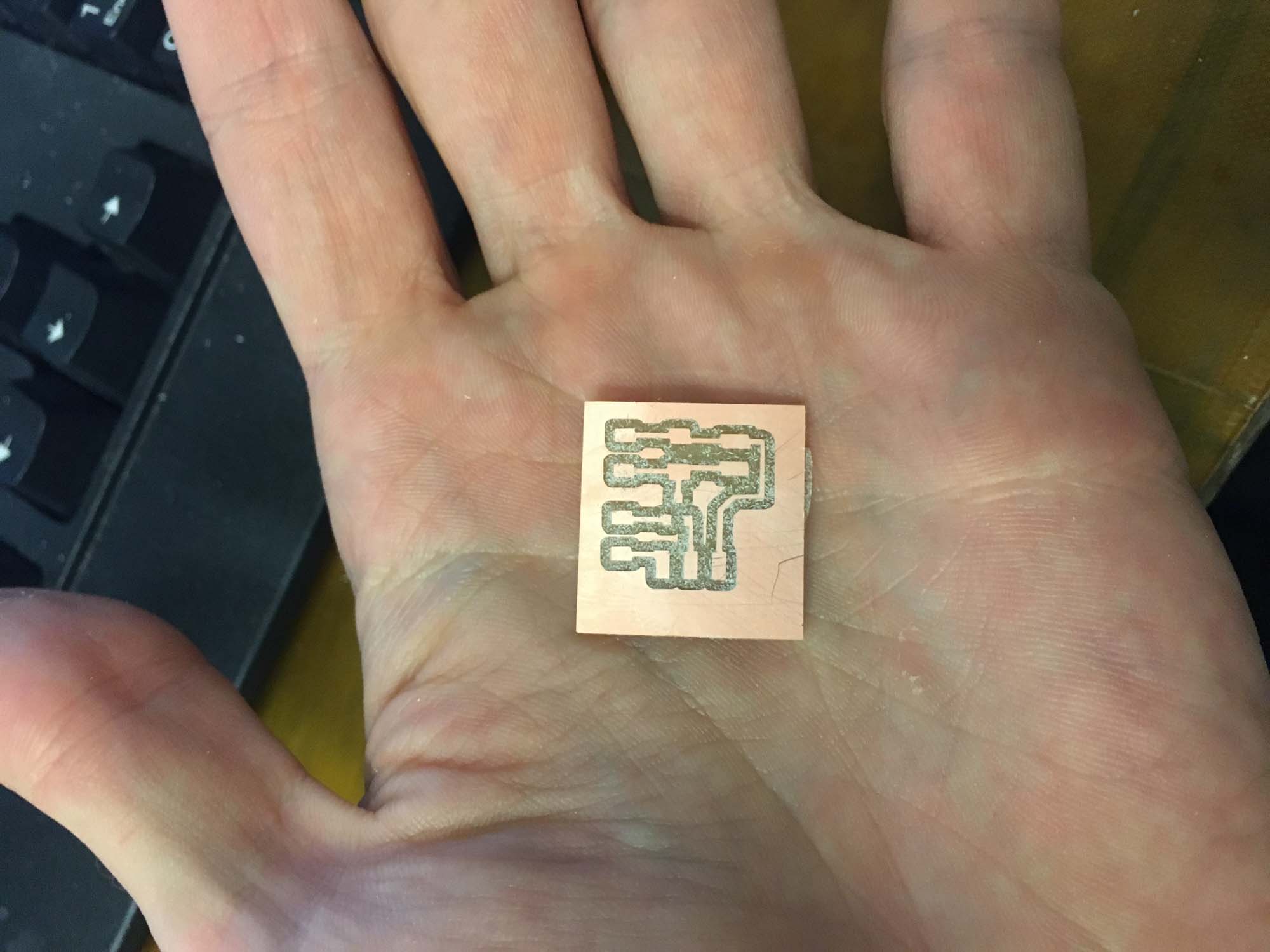 The board was vibrating nicely, so the first step towards making an autonomous board was complete.
PCB Design: Actuation Board
The final actuation board will read data from the heart rate sensor board and vibrate acccordingly. For the final project I worked with the RFD22301 chip, mainly to facilitate networking and to make a board that was small enough to fit in my heart model which was at 1:1 scale. Tomas helped out in the design and debugging of he hardware. Thanks man!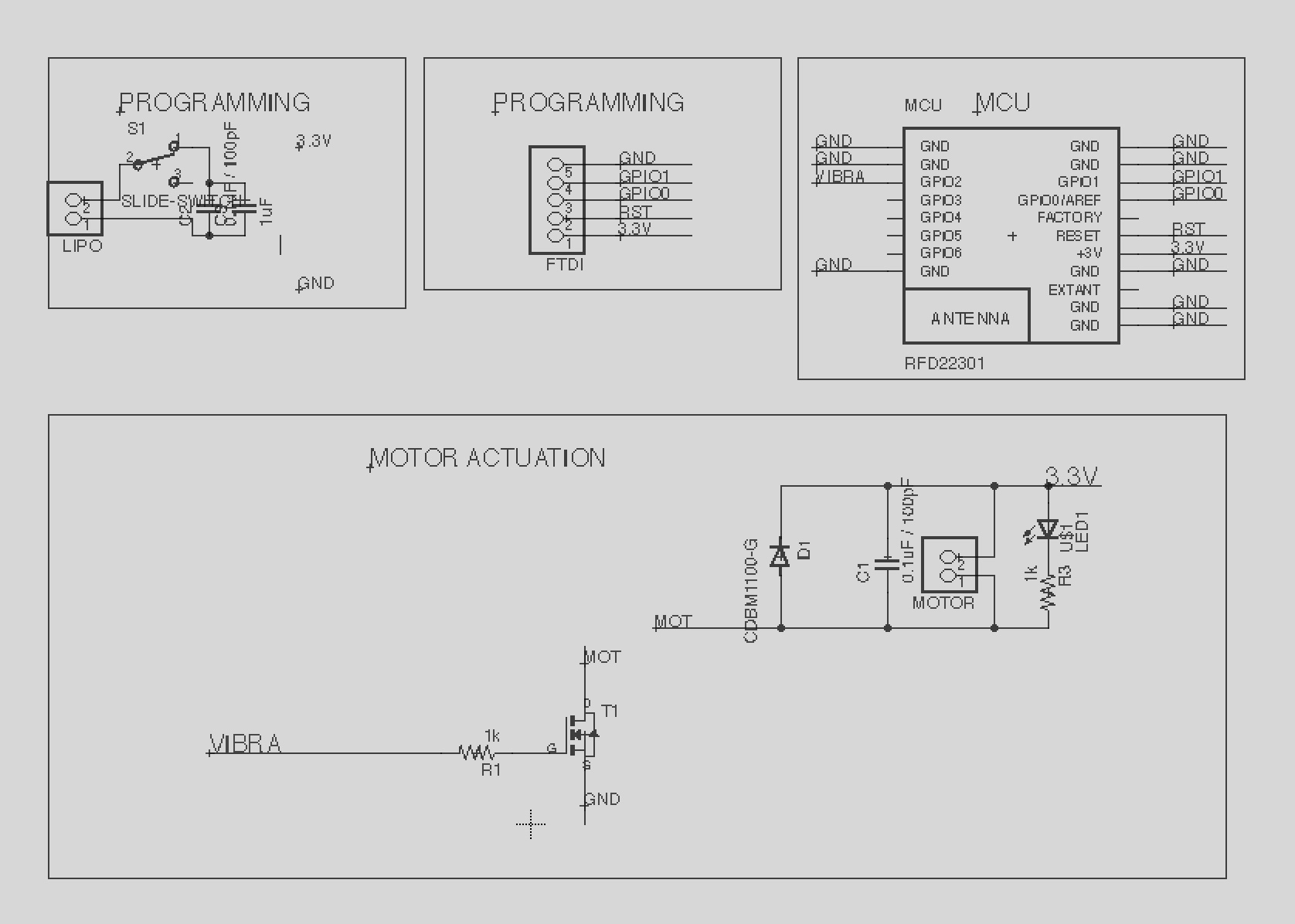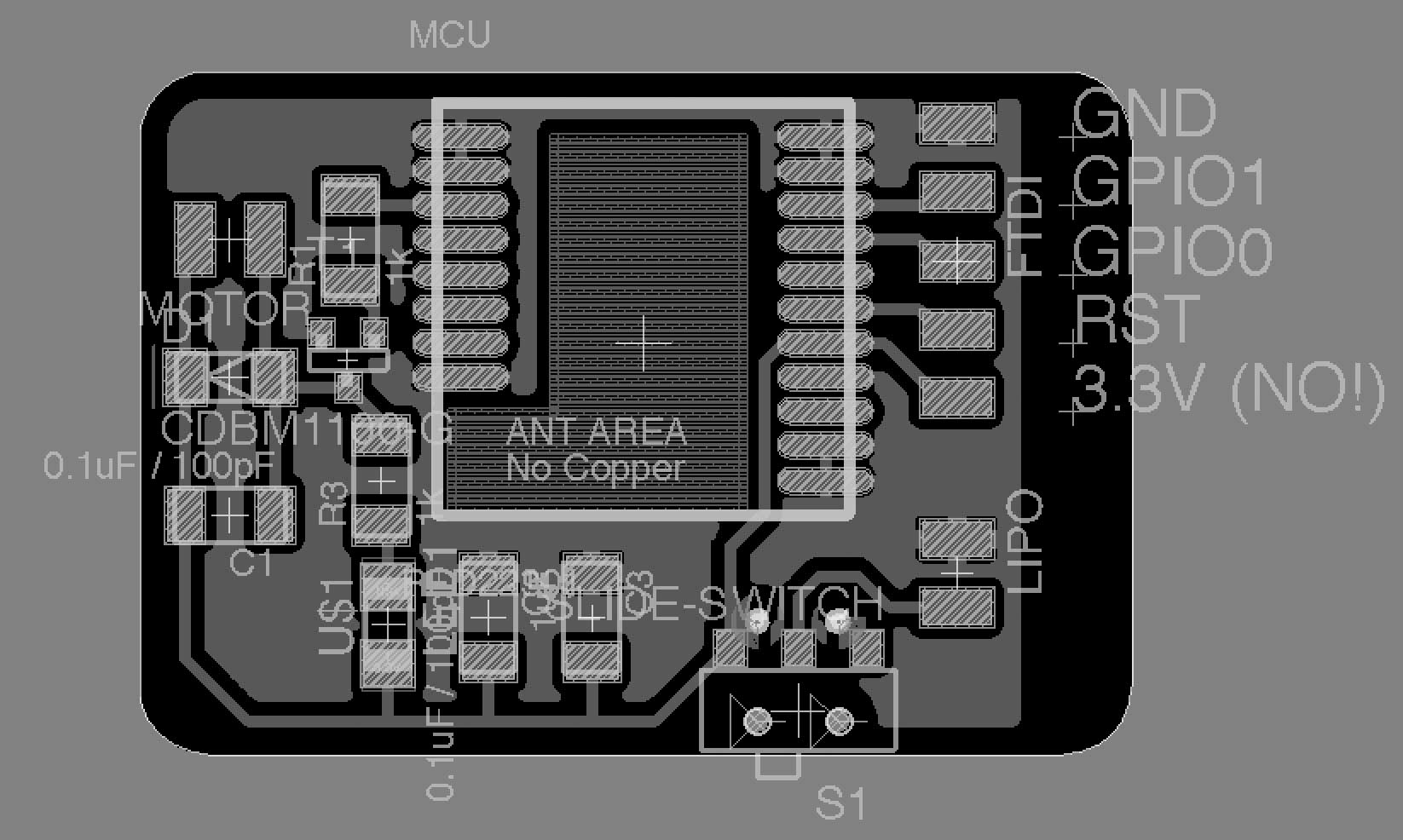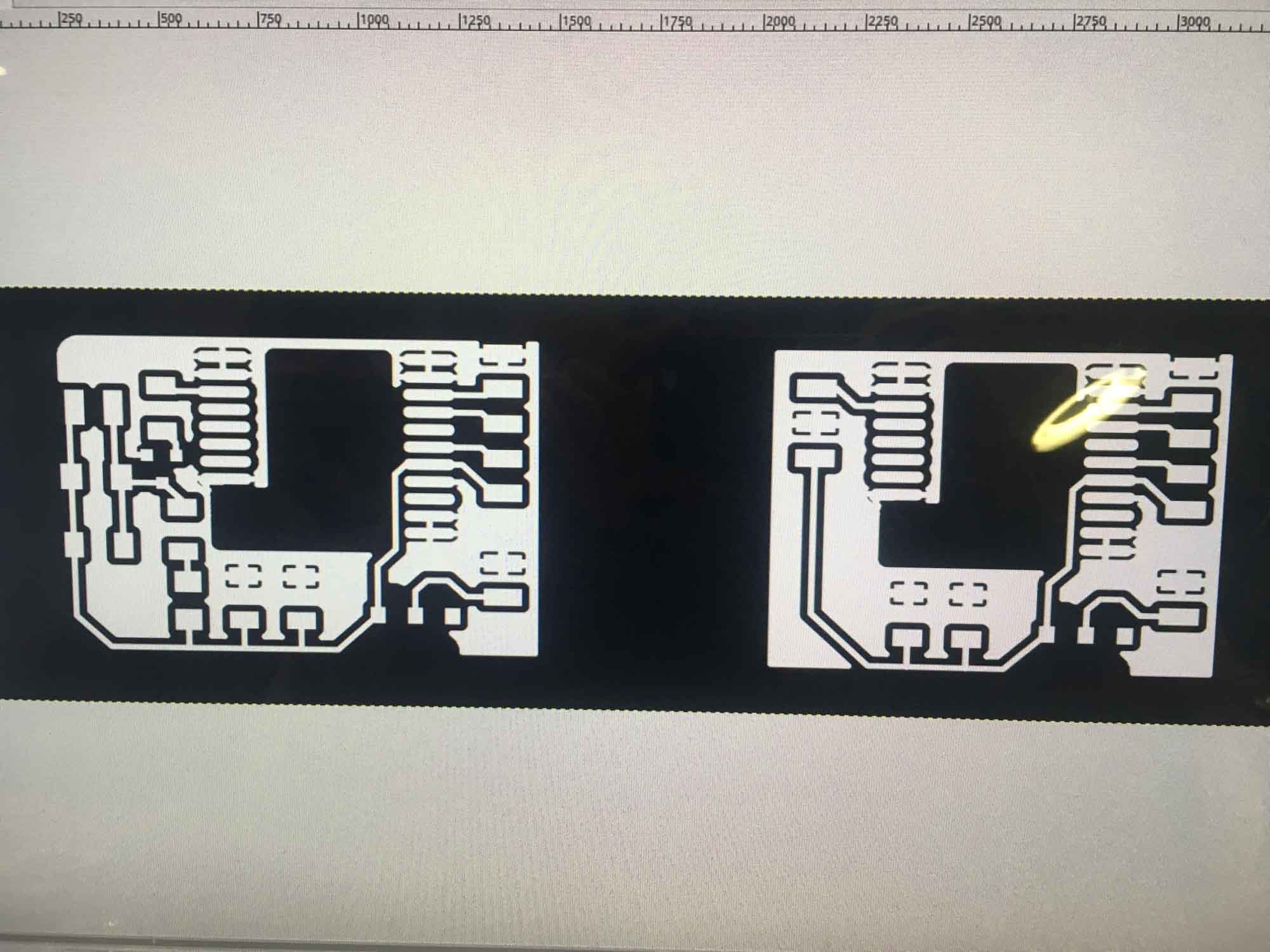 PCB Design: Sensing Board
The sensor board needs to sense data from a heart rate sensor and stream it via Bluetooth to the actuation board. This board is just a variation on the actuation board that I designed earlier.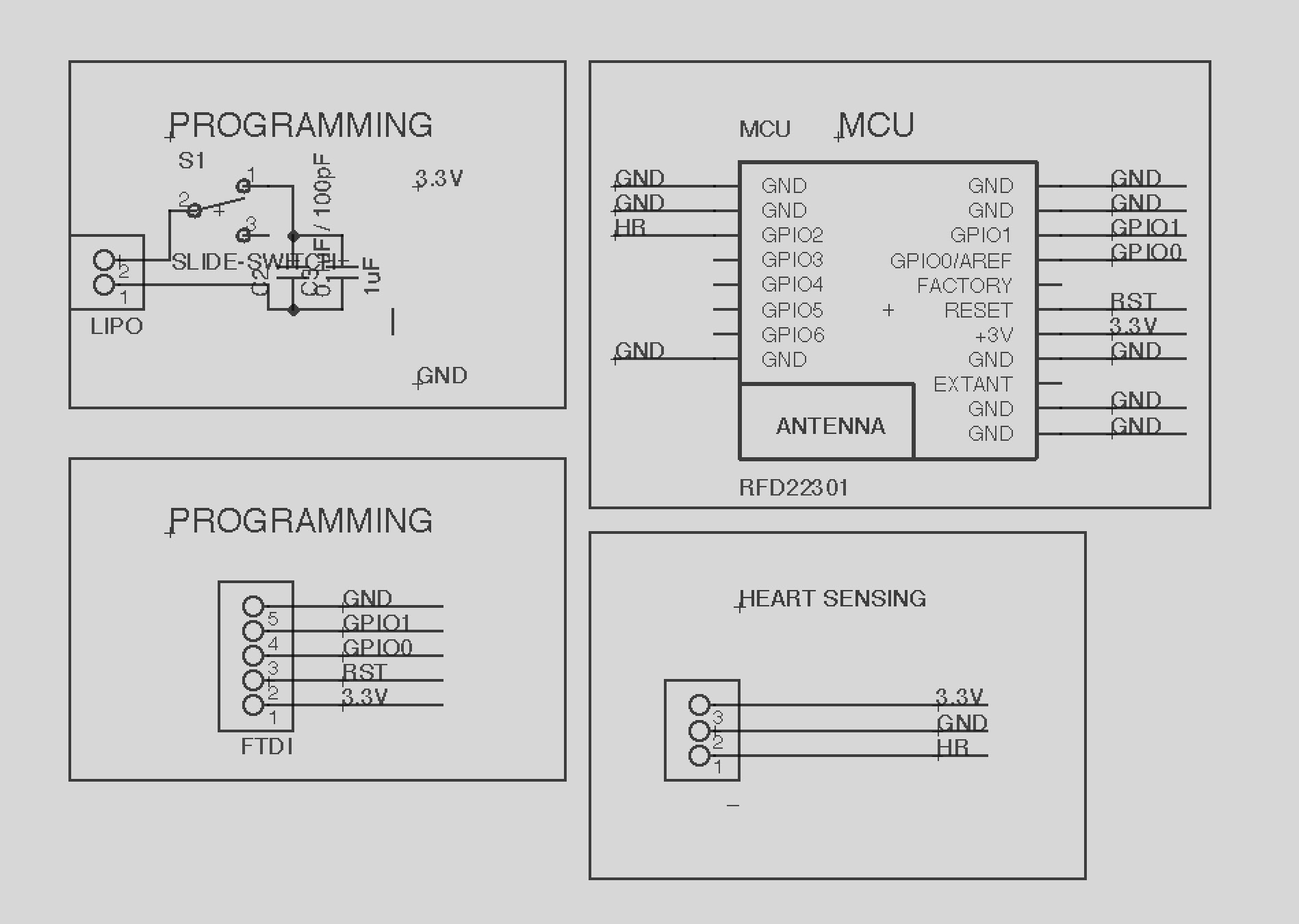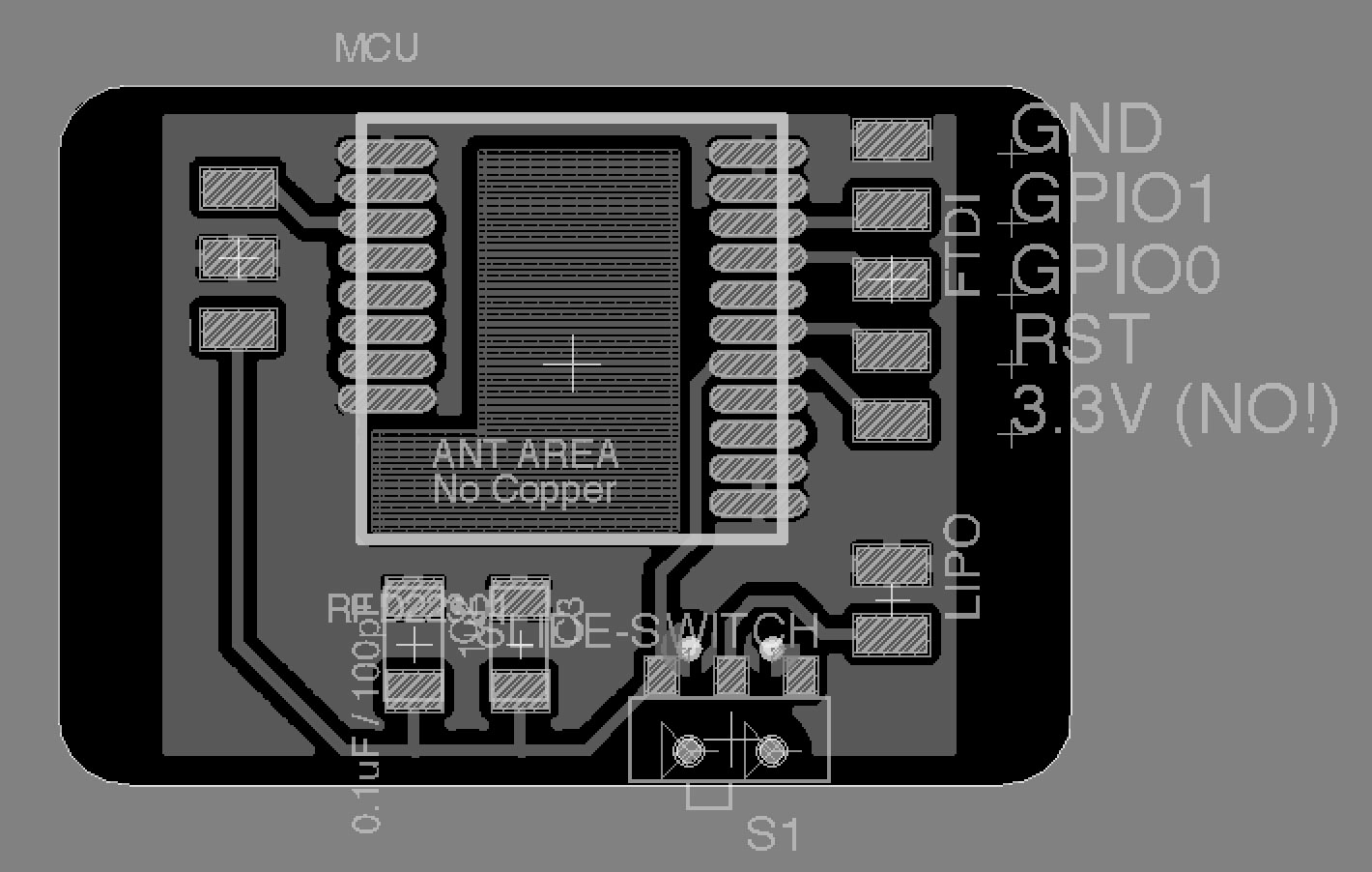 PCB Fabrication
The boards were milled in 3 passes, one for the traces, a second one for the hole fittings for the switch and a third one for the contour cutout.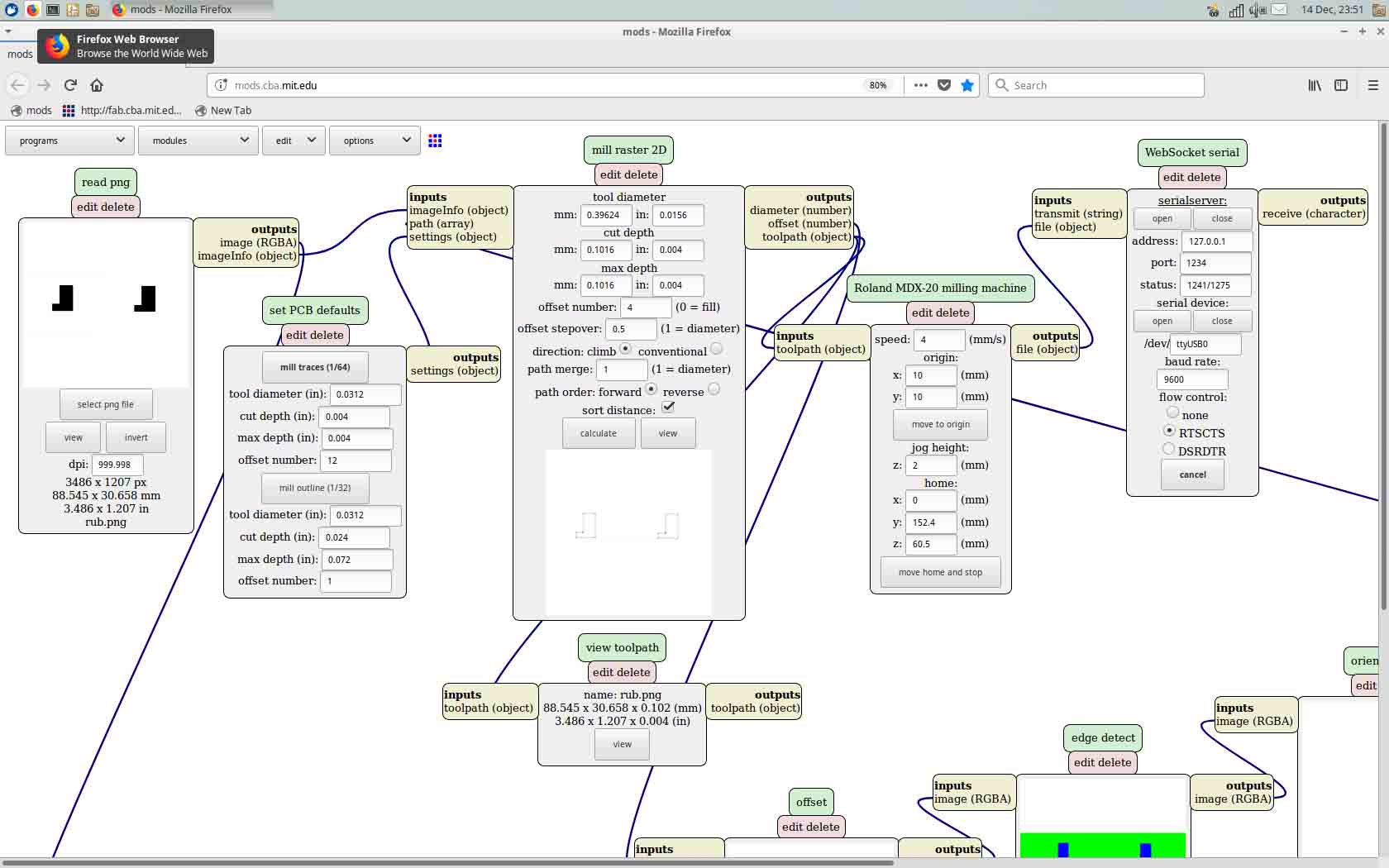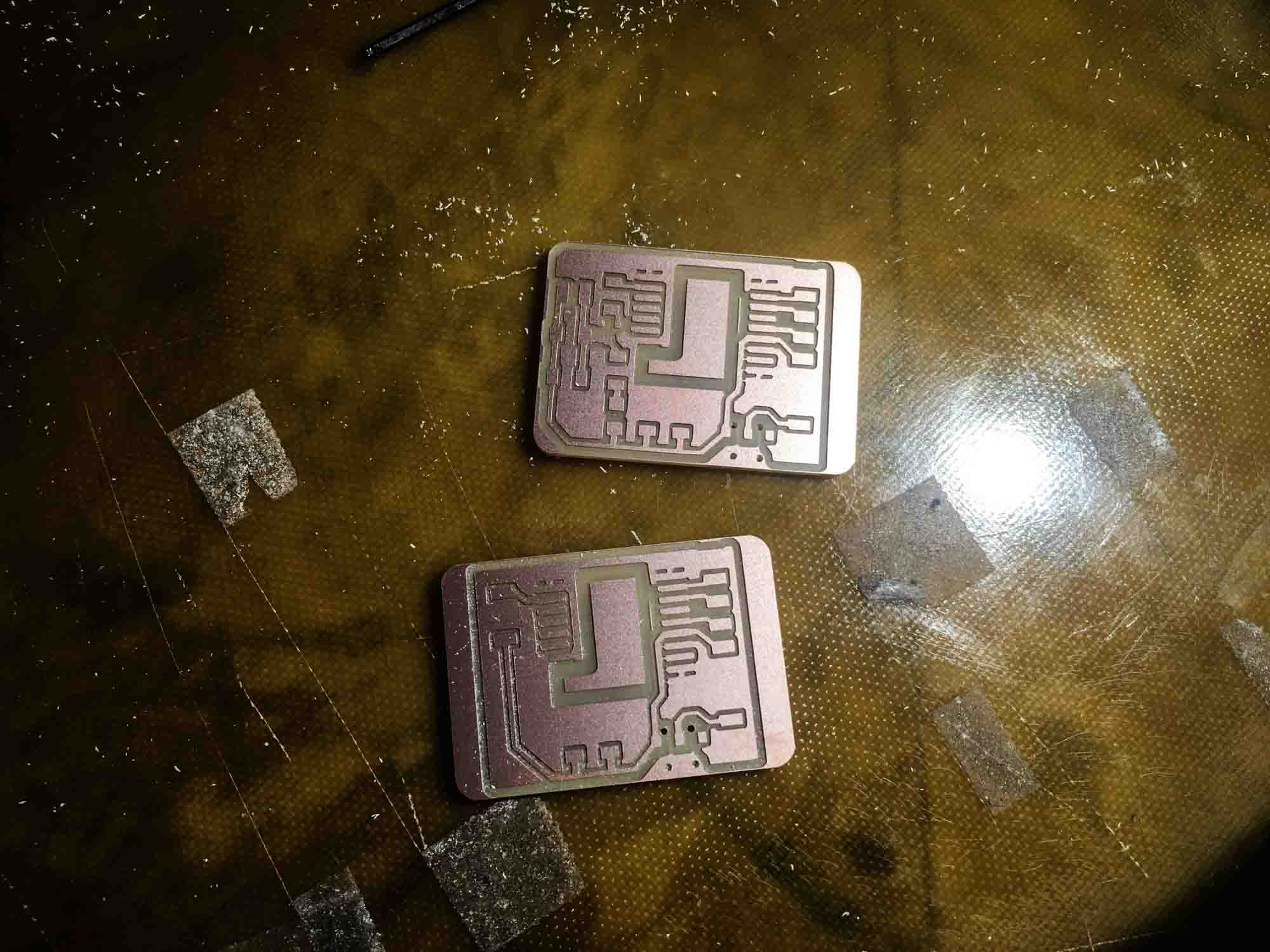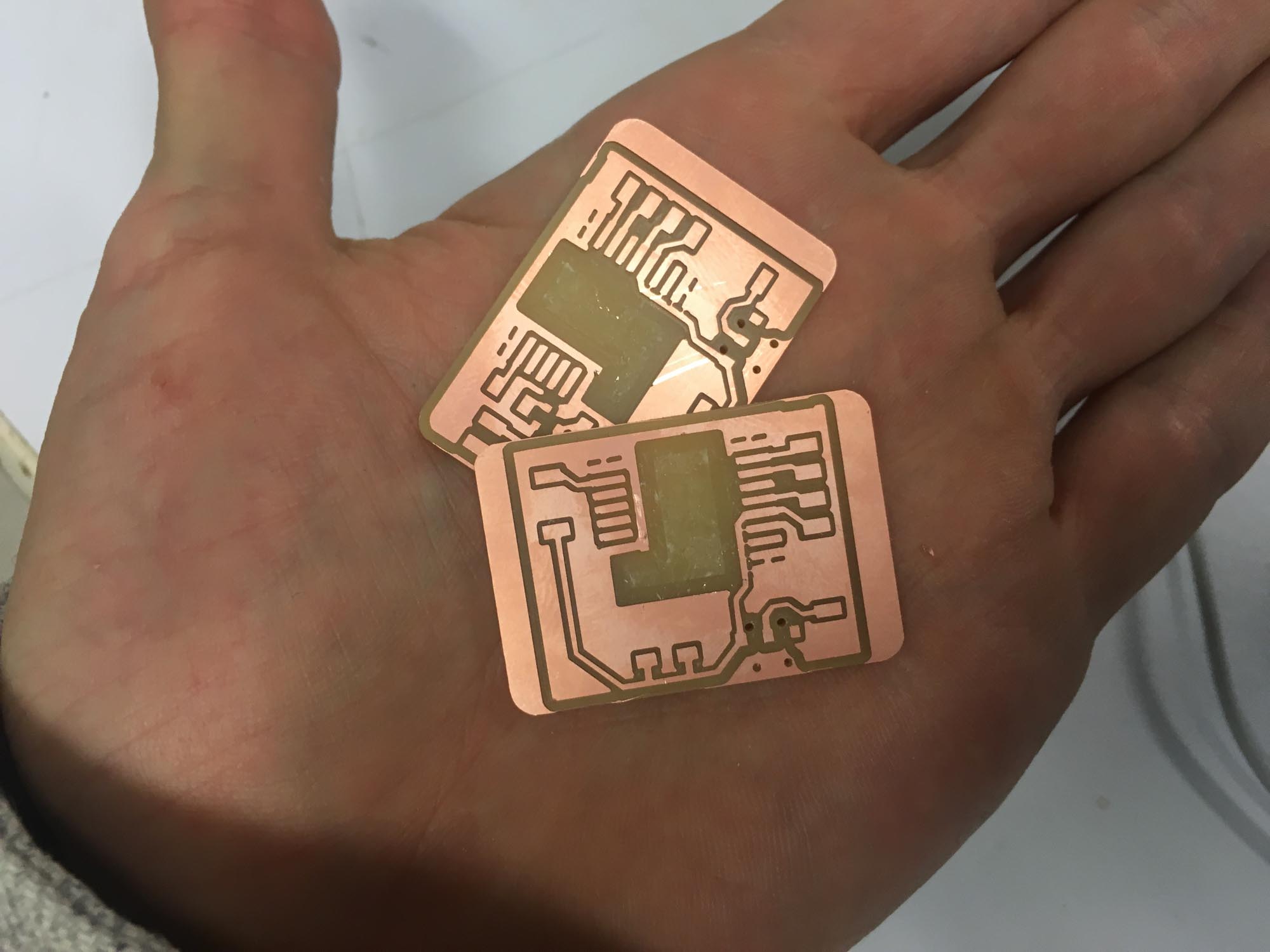 Some of the traces were not fully cut, so I had to clean up the design by hand using an Xacto knife. After, I checked all routes for continity and went on to stuff the board.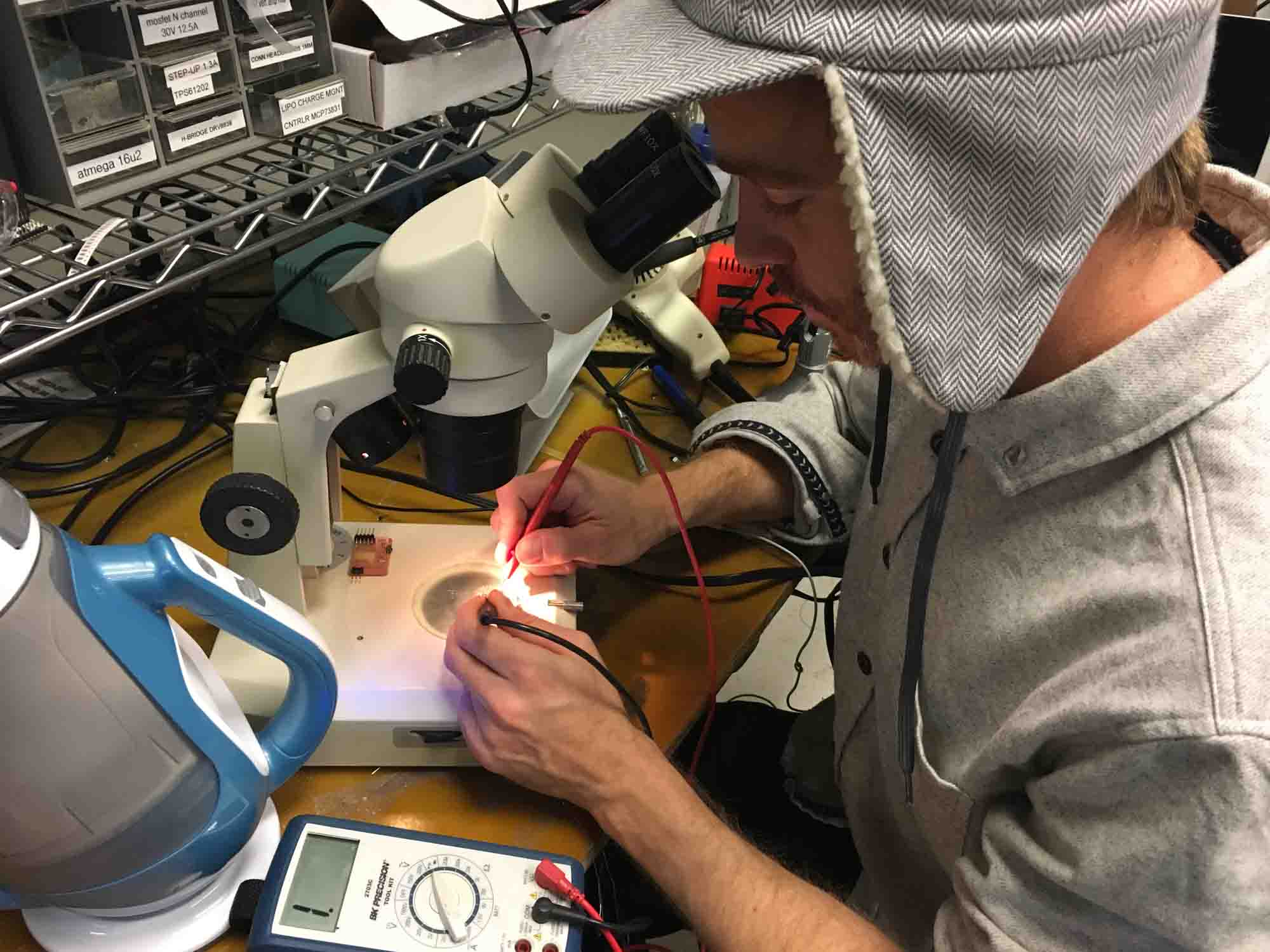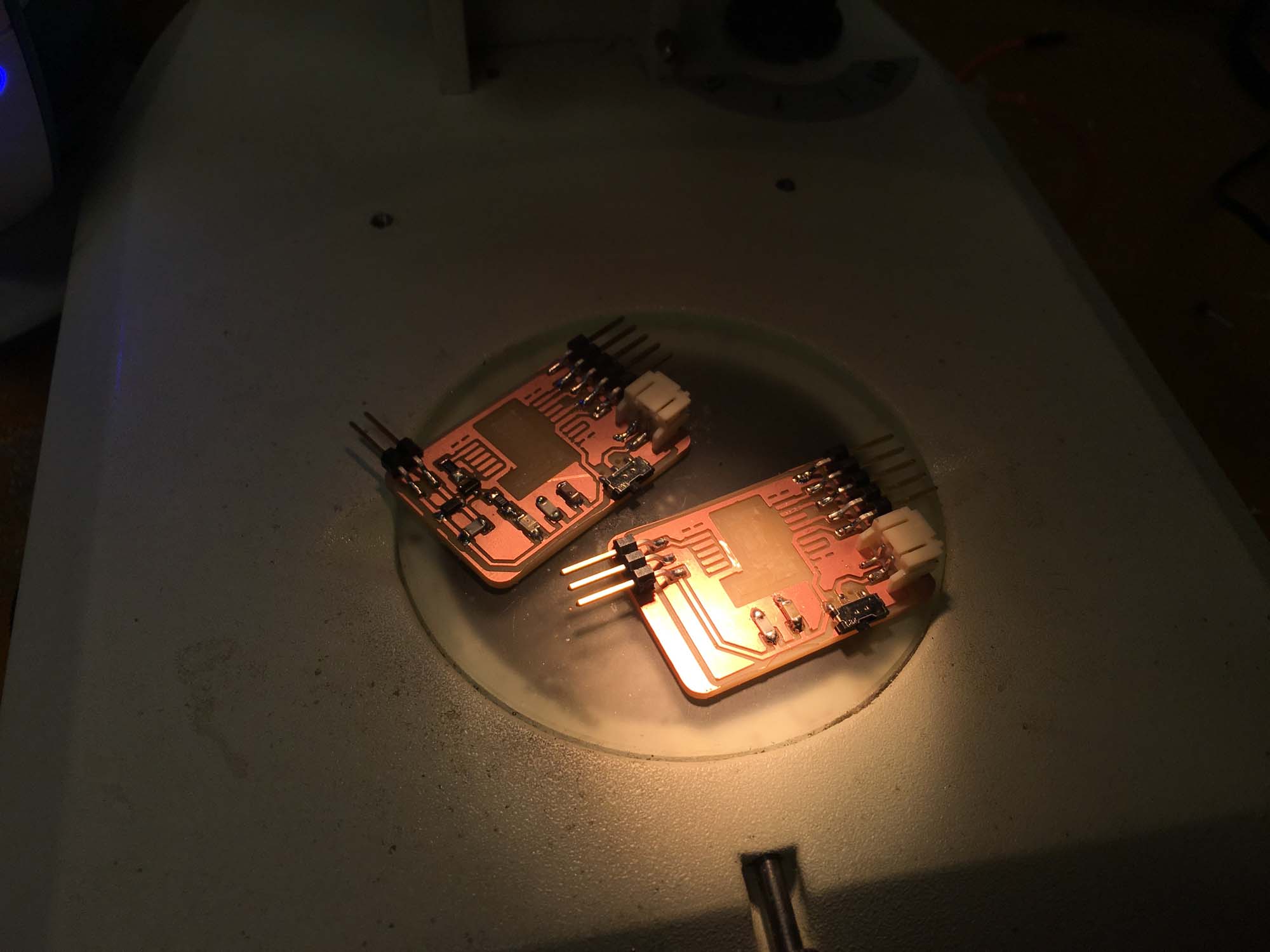 Sensing Heartbeat: Final
I programmed the sensor board to read values from the pulse sensor and send them over to my computer via the usb serial port.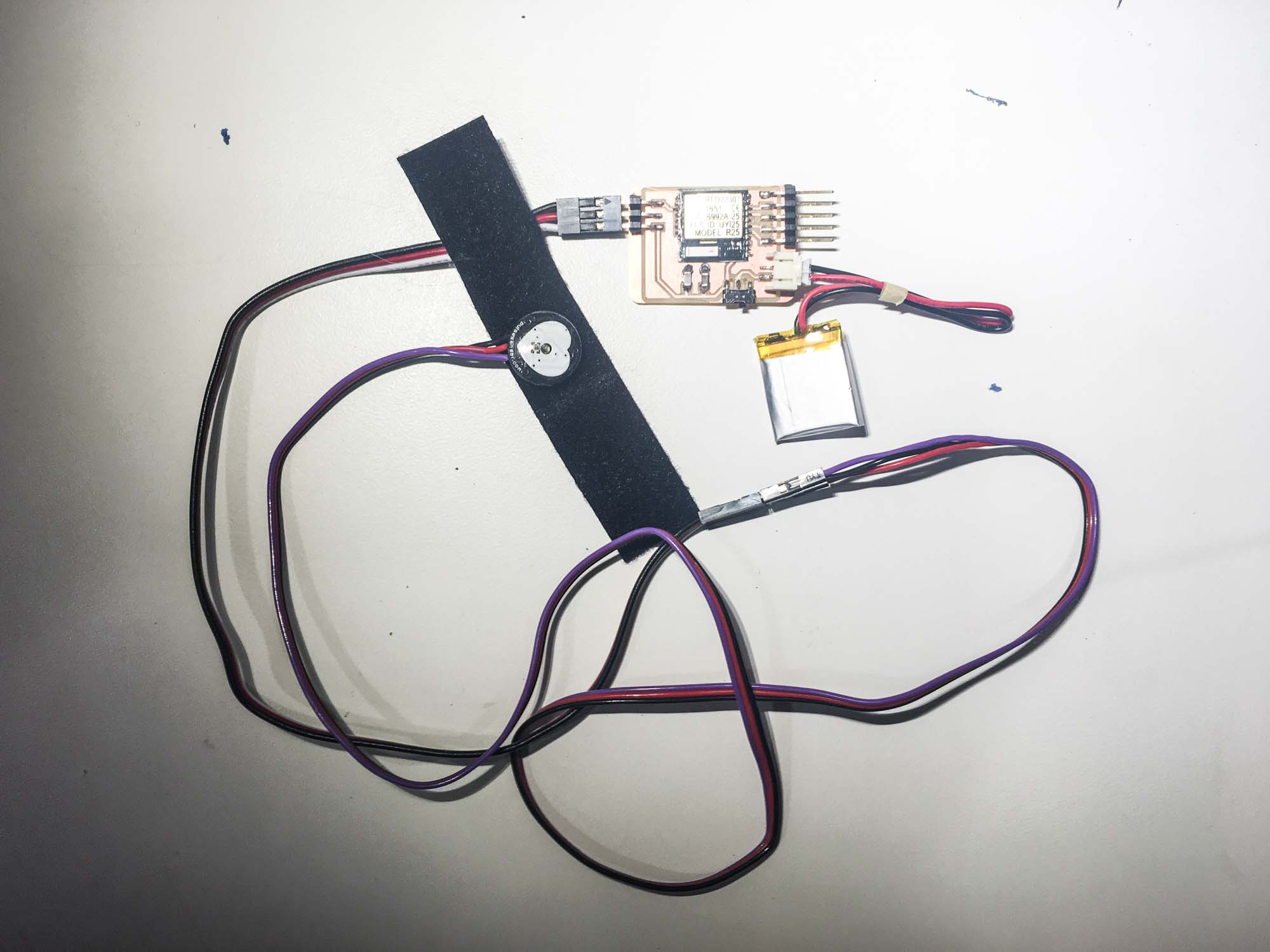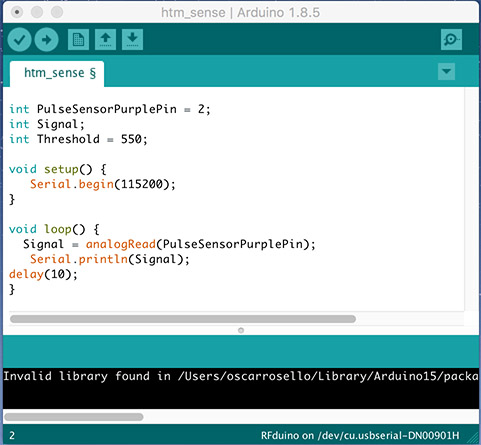 Actuating Vibration: Final
I programmed the actuation board to read values from my computer and actuate the vibration motor and an LED on the board.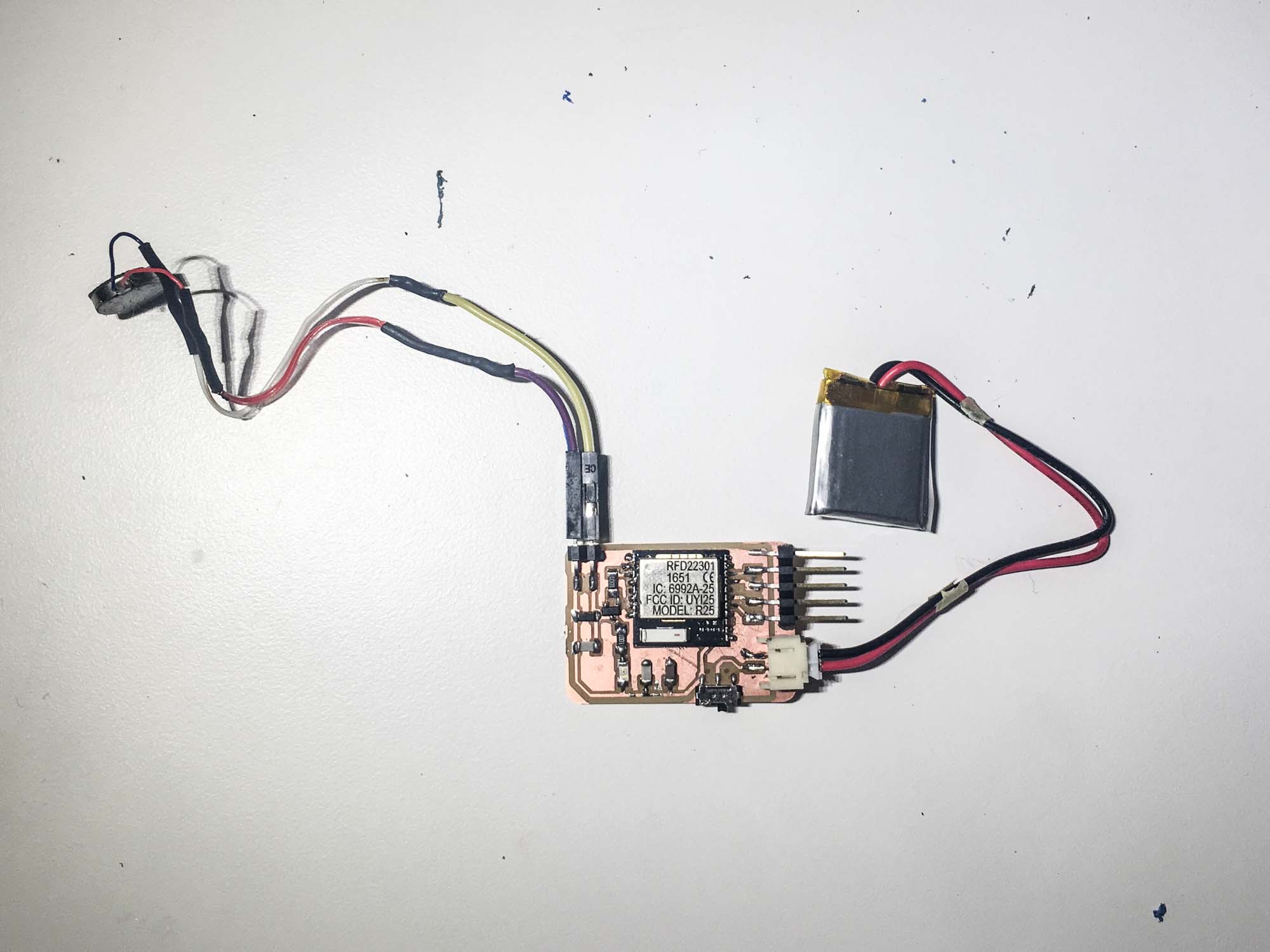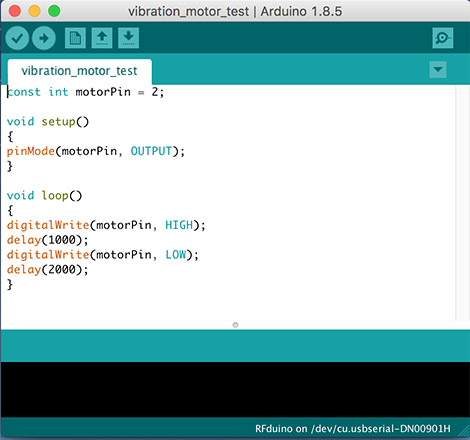 Networking: Wireless Connection
The communication between the boards was done over Bluetooth using the Gazell protocol.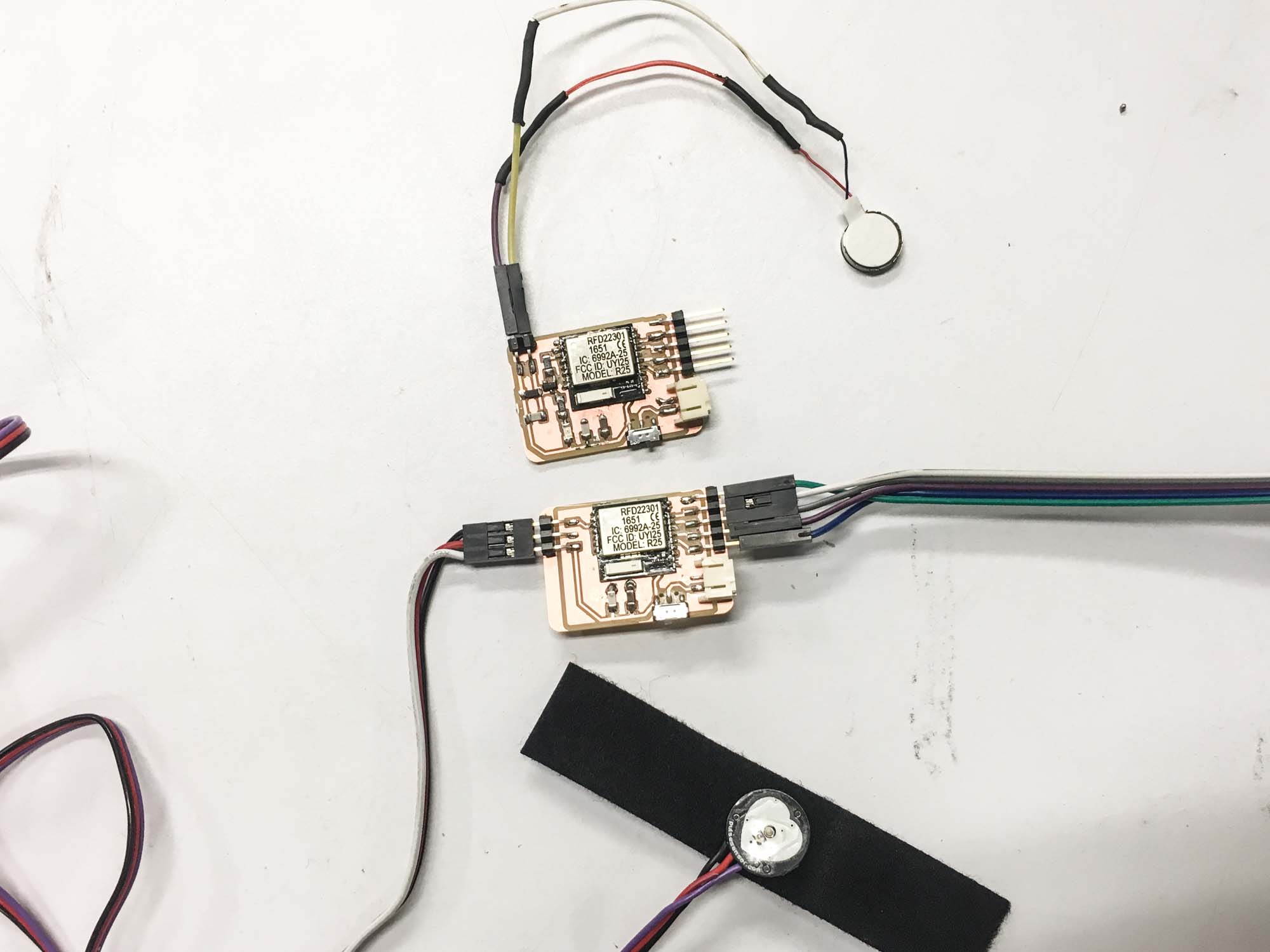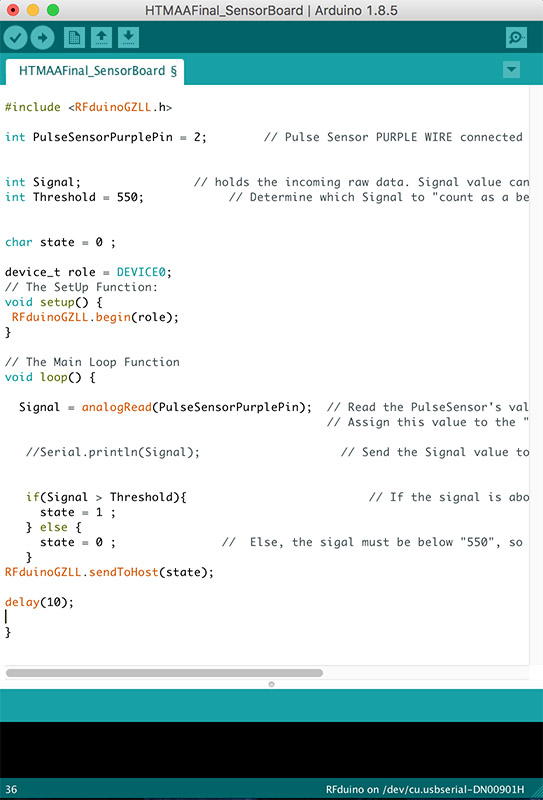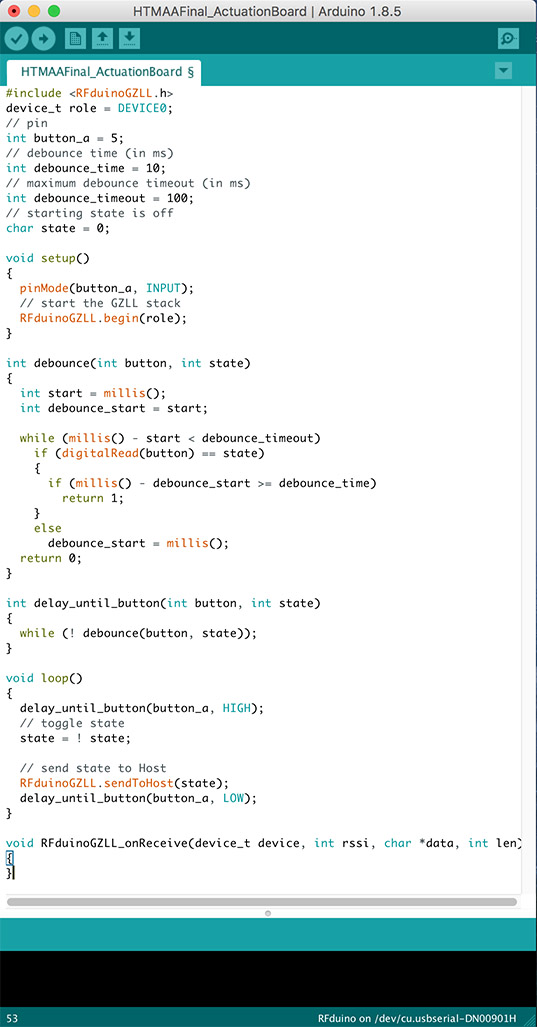 The sensor board reads the values from the pulse sensor and sends them over Bluetooth to the actuation board that vibrates in sync with the pulse. Also an LED blinks when the board vibrates.
Cad Design
I slit up the CAD model in two even parts and did some preliminary mesh cleanup in Rhino.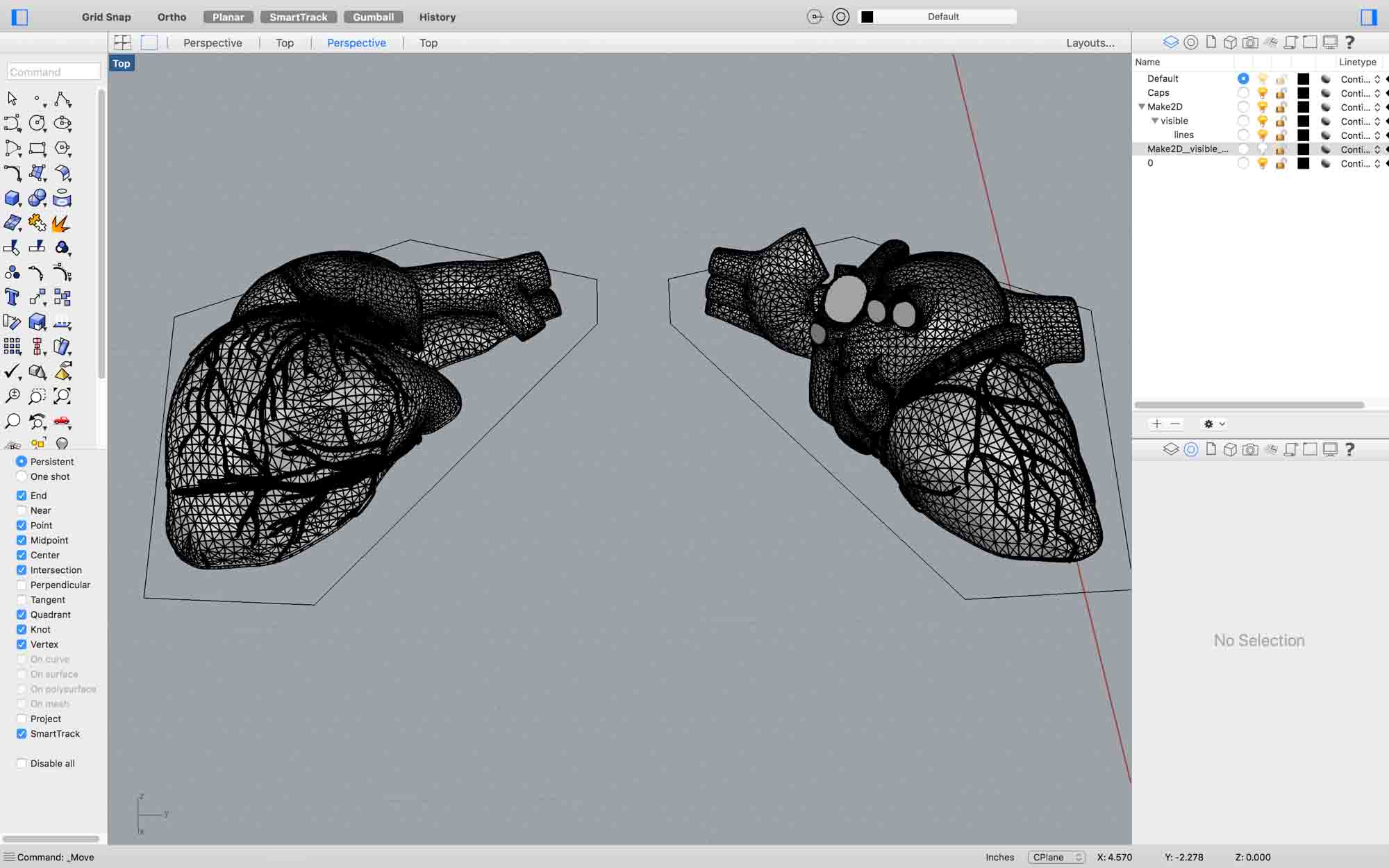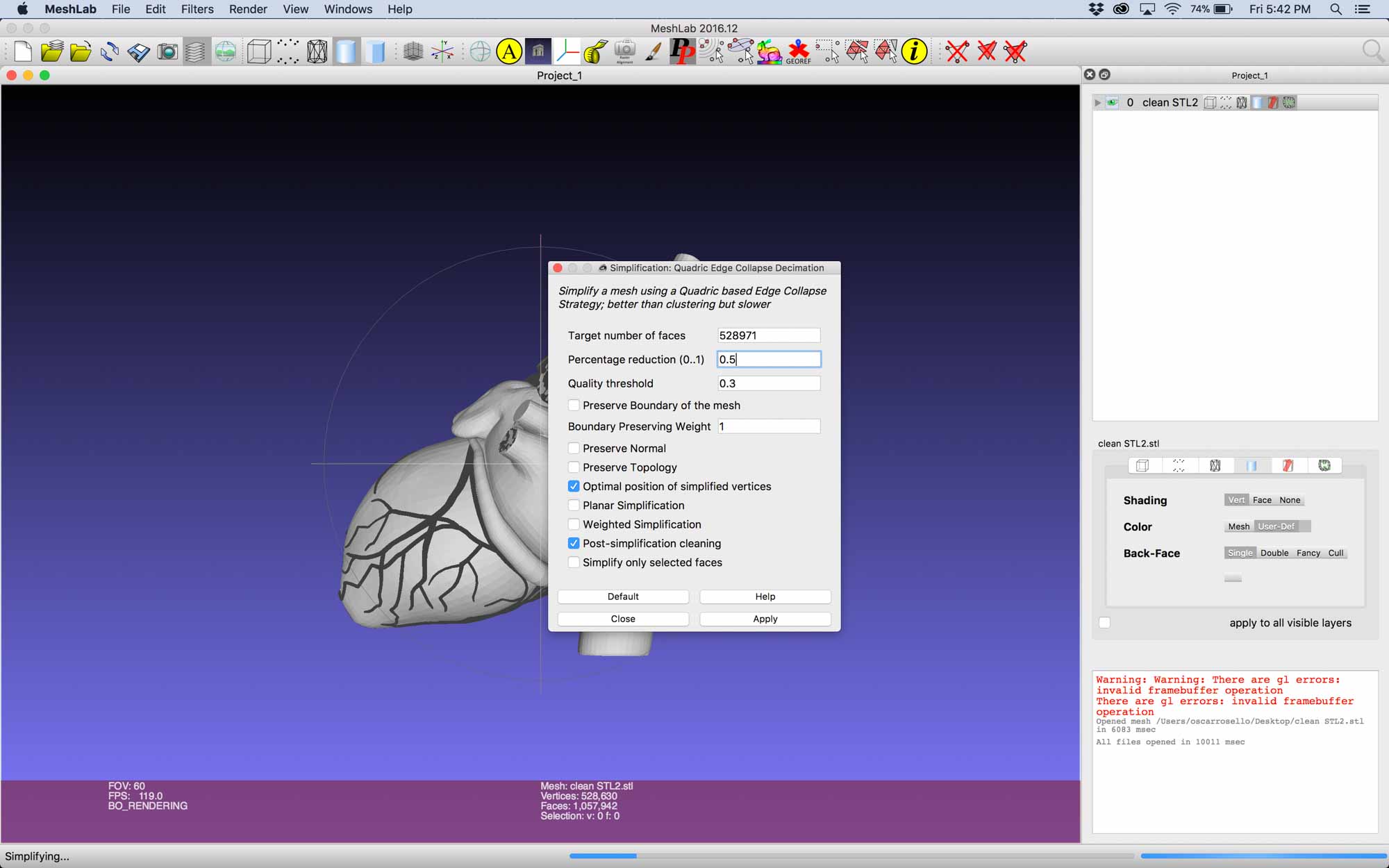 After, I did some further cleaning using Meshlab and remeshed and simplified the model to facilitate printing. I used the quadratic based edge collapse strategy to simplify the mesh.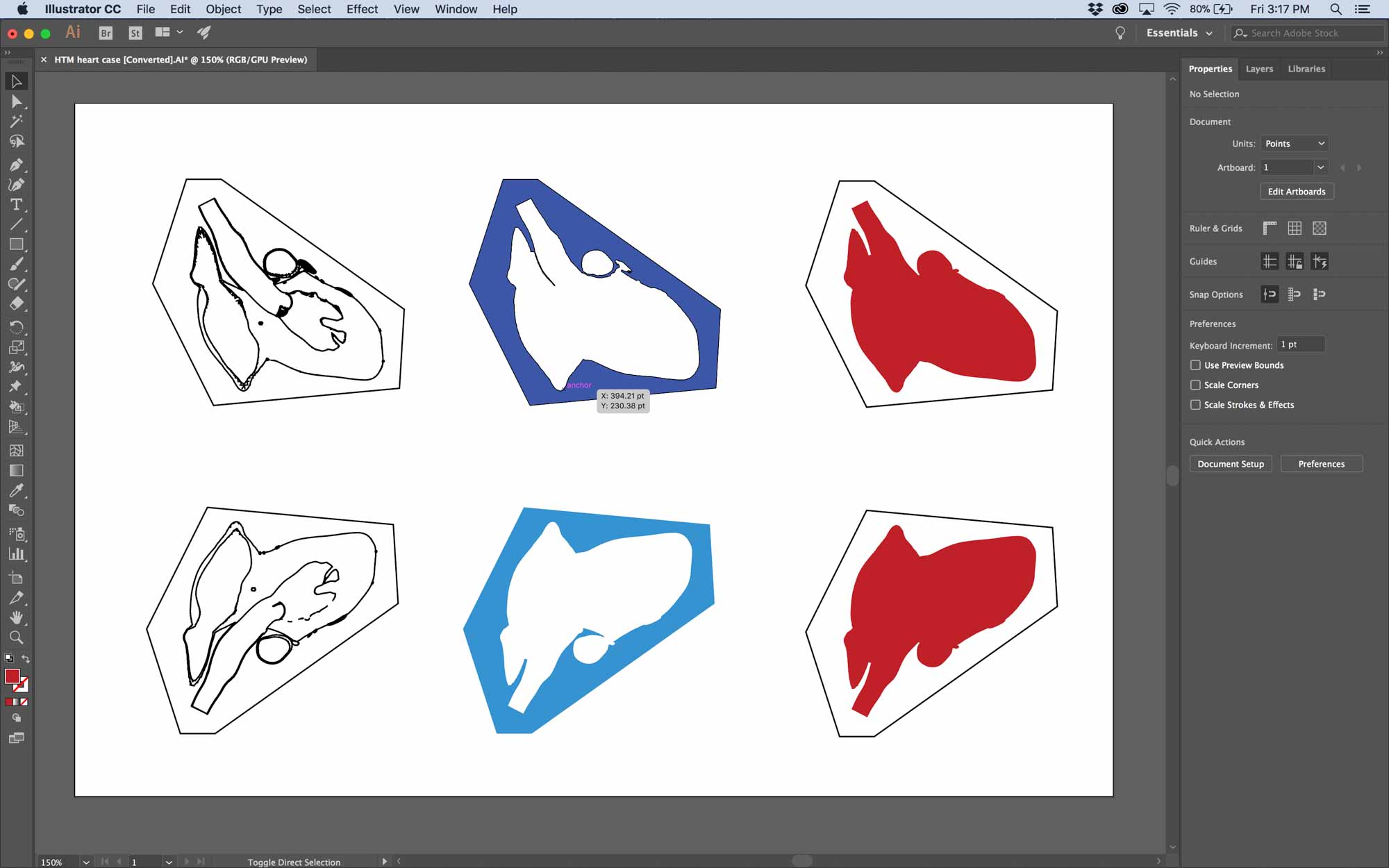 I added a few details to make sure the two parts had enough surface area to snap together.
Case Prototype: 3D printing
I used the Ultimaker 2+ to prototype a case for the heart and make sure the board could fit nicely in.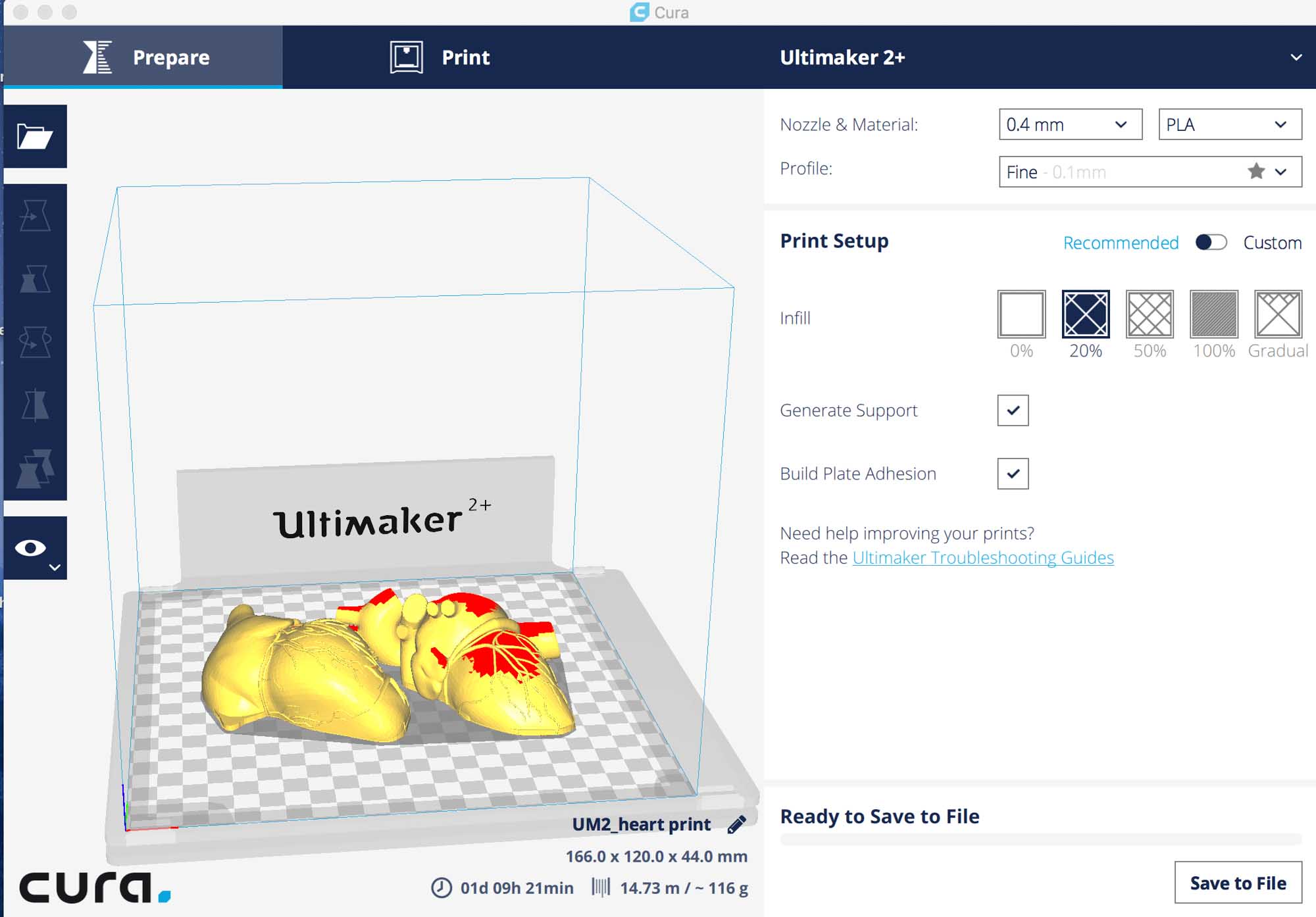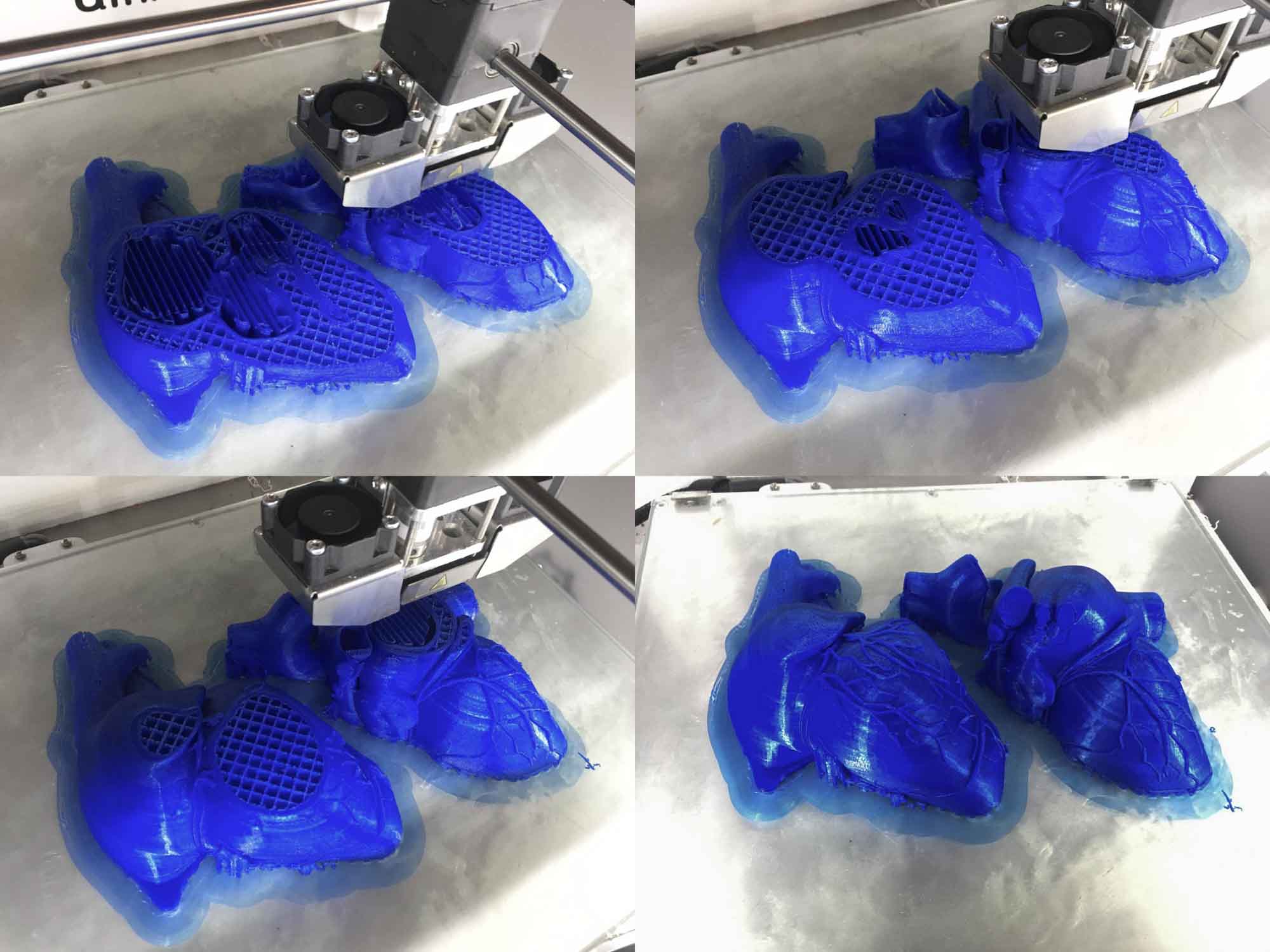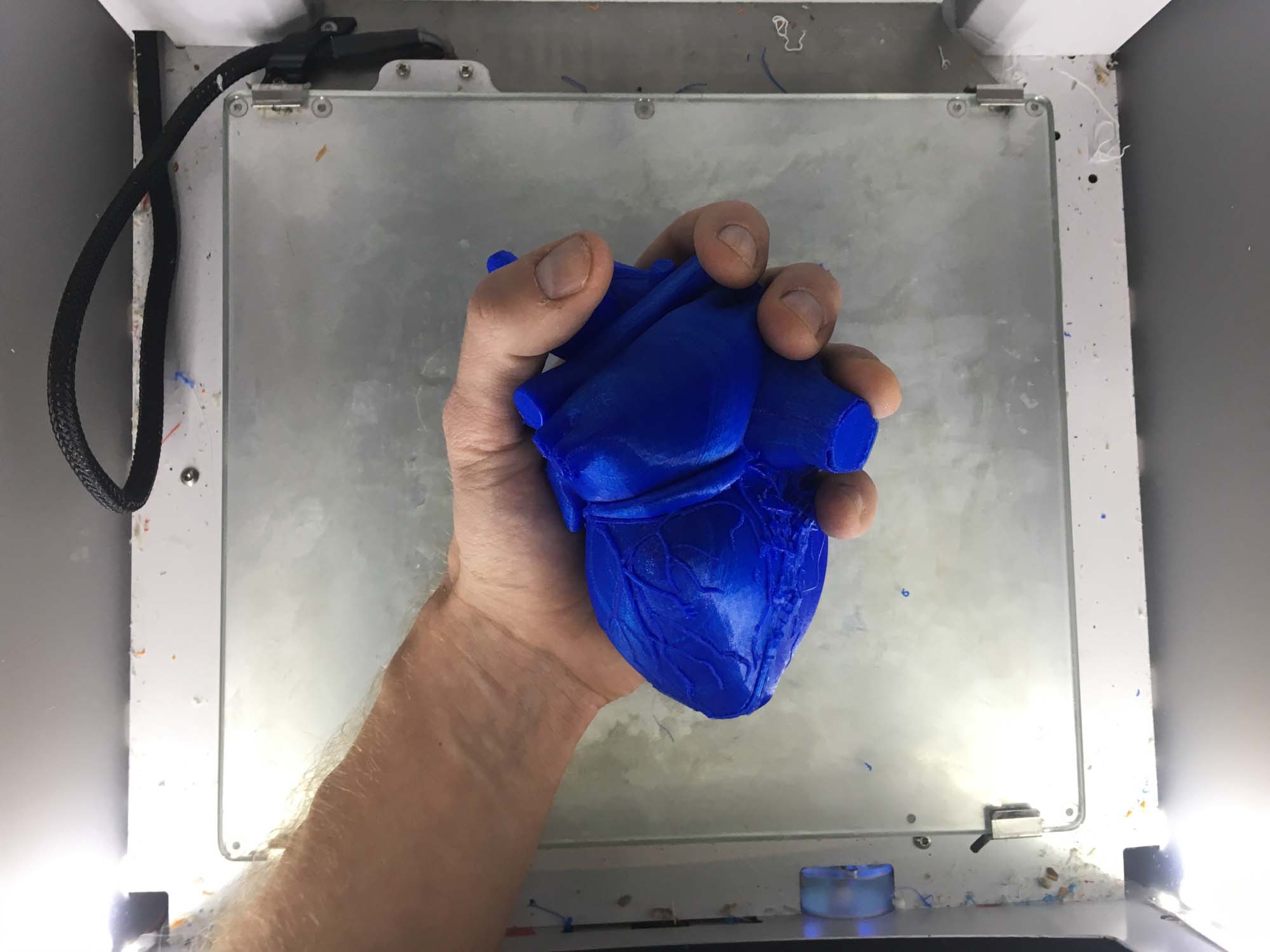 The heart was printed at 1:1 scale to be able to experience what it feels to hold a life size human heart in your hand.
Case Prototype: Assembly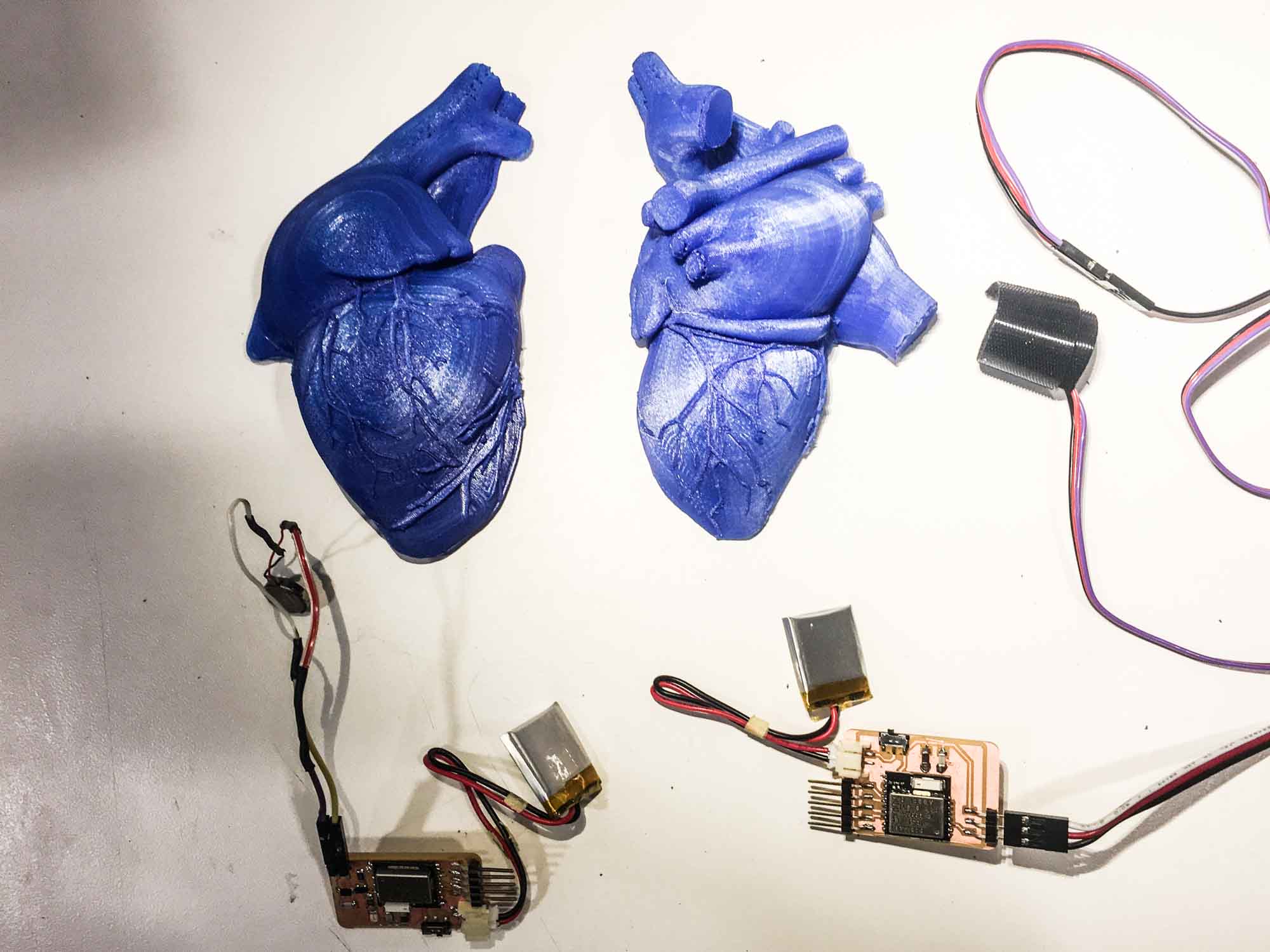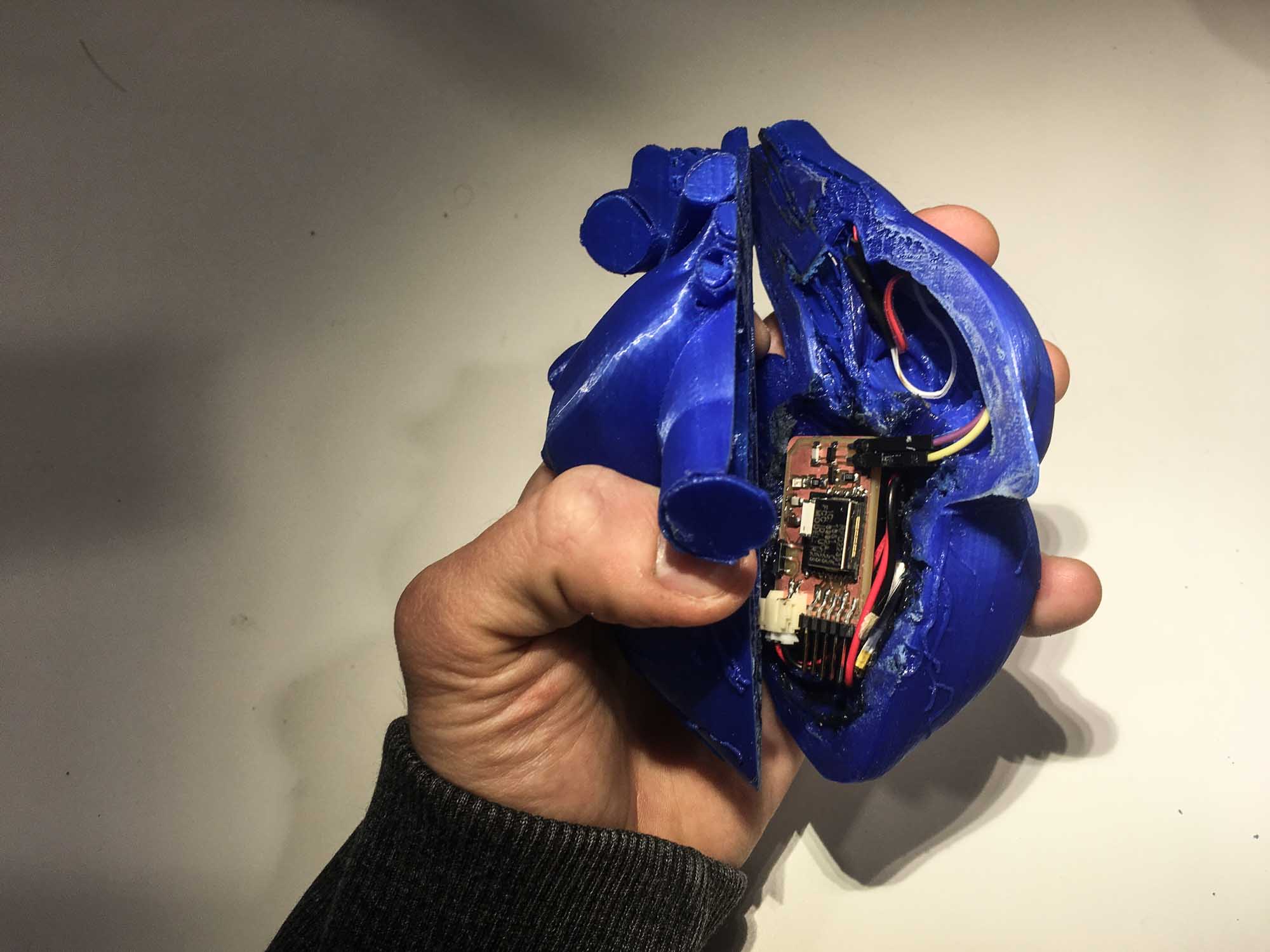 Testing
I had a few people sense the pulse with one hand and feel the vibration of the motor on the other hand to test what the experience would be like.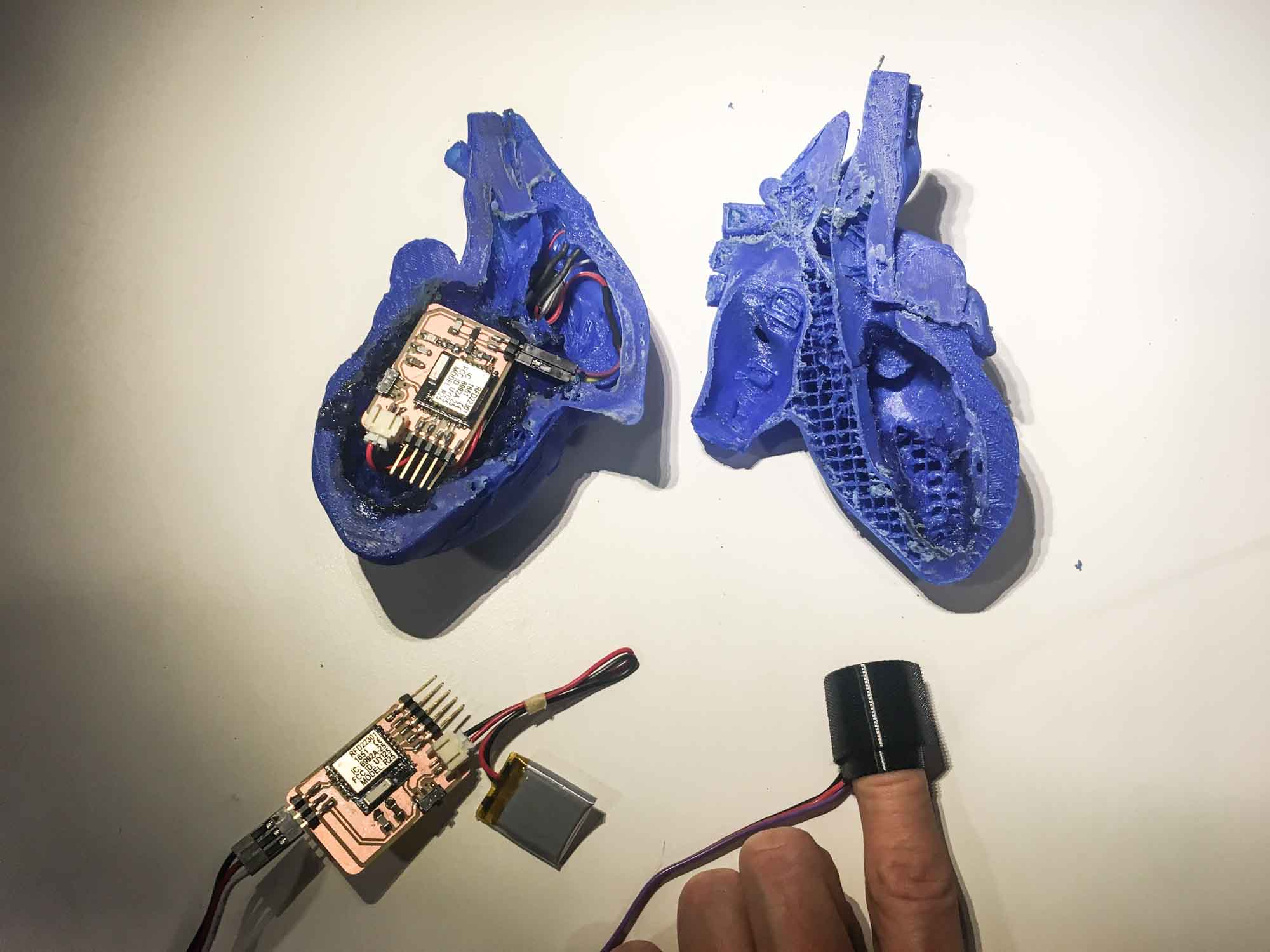 Final Project