Computer Controlled Cutting
Laser Cutting
Since my final project will be a wearable like a hat or glass, I made this acrylic head as a model to fit the wearable in and as a stand for presenting the work.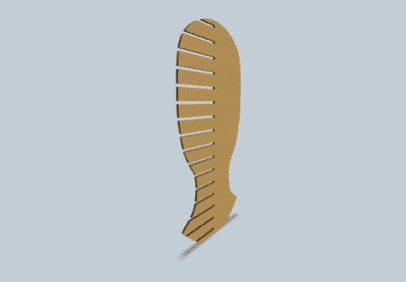 Design and make a press-fit construction kit
After trying to slice manually with Fusion 360 and Grasshopper, I found 123D Make that is able to slice a 3D model into many forms, such as stacked sliced, interlocked slices, and radial slices.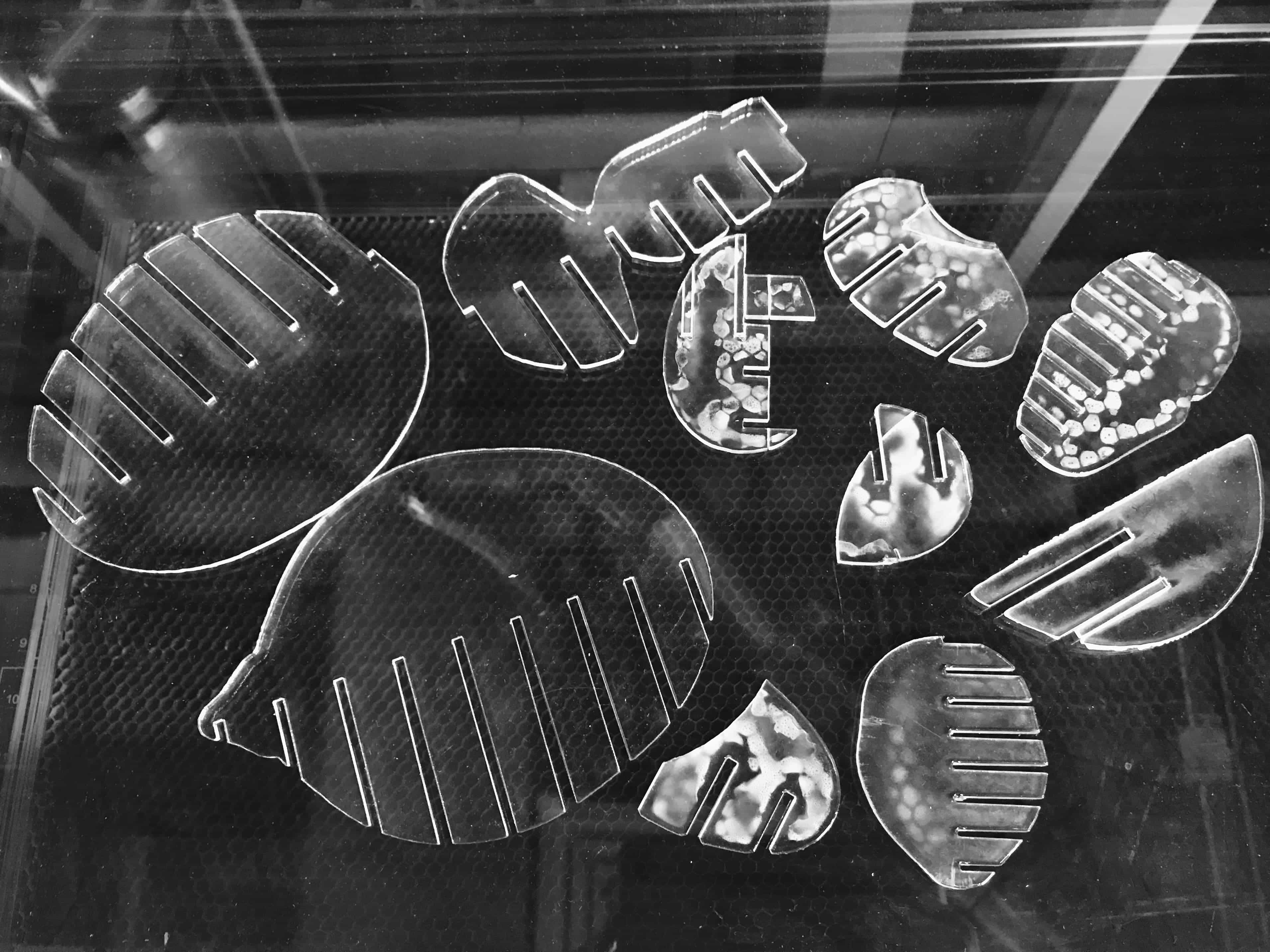 Test cut
Here the power of cardboard shows up.. Cardboard has this elasticity that makes it a perfect material for press-fit design. But for acrylic, its rigidity makes it super hard to fit when more pieces are assembled. So I have to find the right slot that is not too tight neither too loose. Here shows some of the cracked pieces. The final optimized parameter I found is 100% power, 5% speed, 1000 PPI, both laser. The first round of calibration on the small Laser cutter caused a little fire on the cardboard. It was tuned by reducing the current.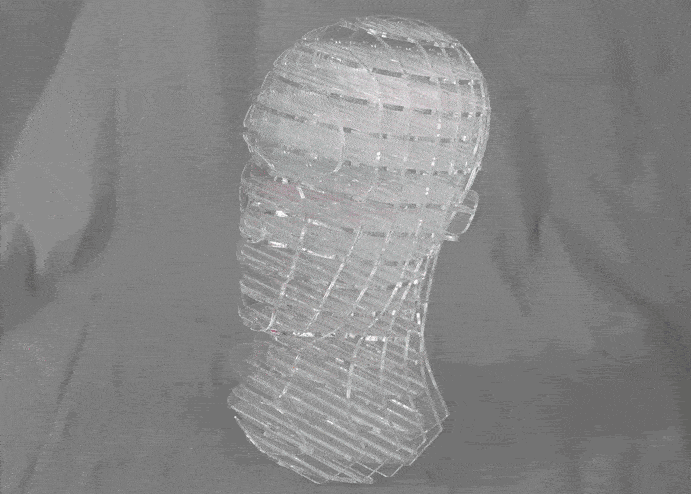 Headsets On!
The size of the model is just right for various headsets and glasses.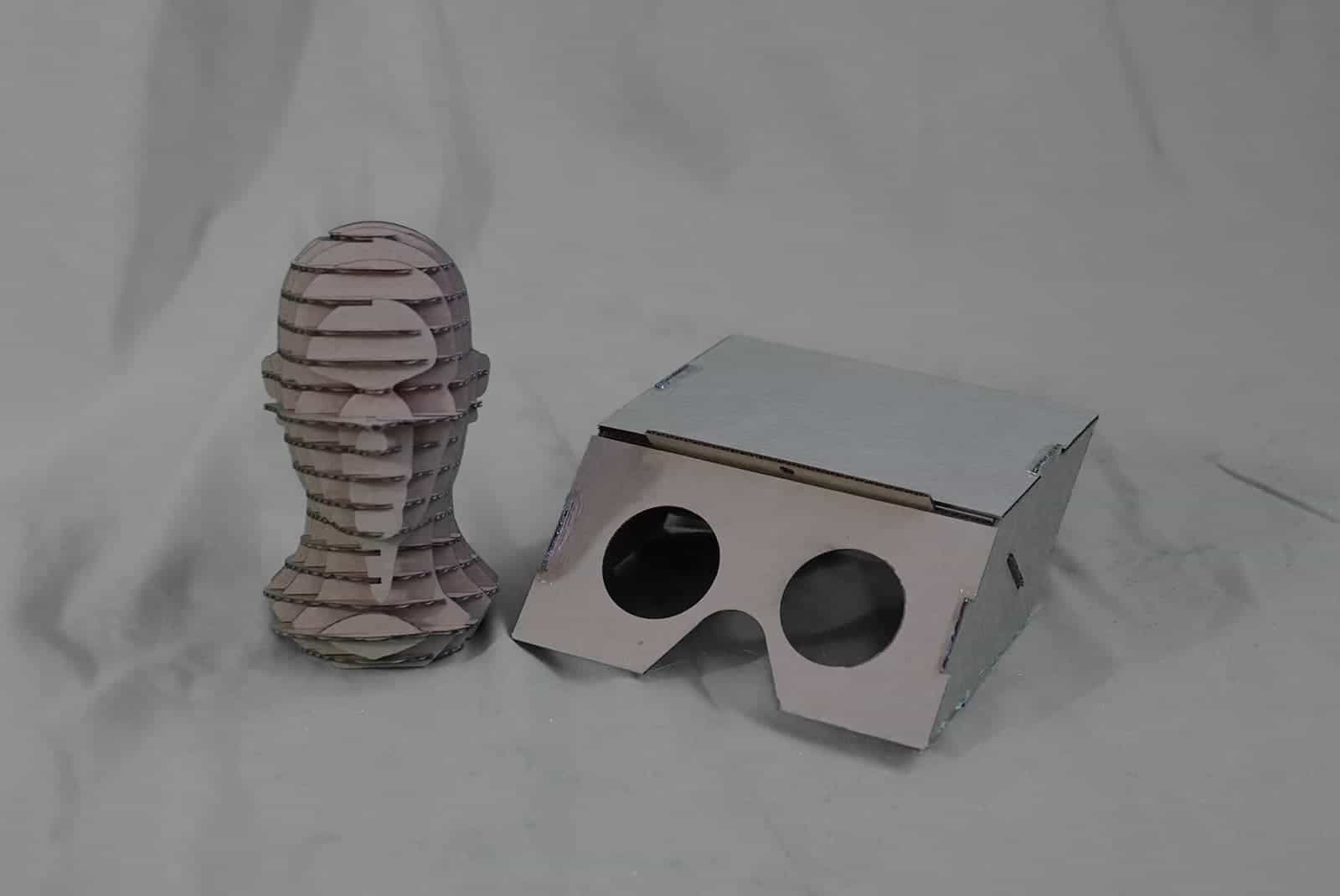 Make a HoloKit
HoloKit is the currently the cheapest AR headset, as in Google's cardboard for VR. I laser cut the cardboard and insert films to build it from scratch. With Apple's ARKit, I'll make more experiment around it.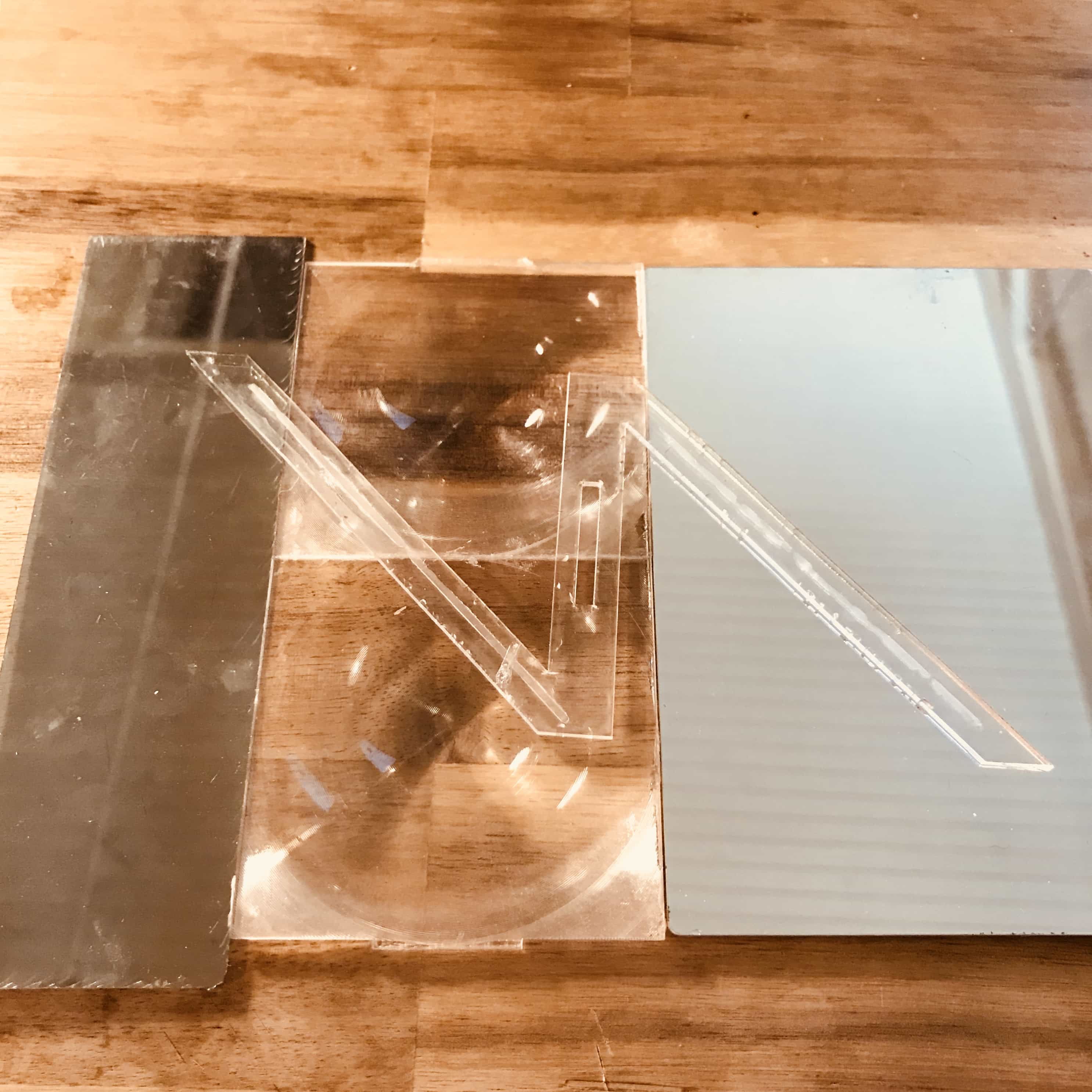 Cut the holding structure for the AR lenses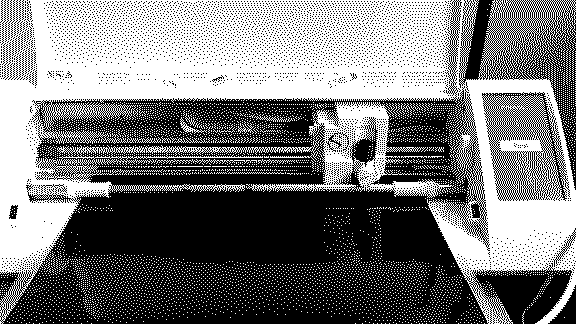 Vinyl Cutter
Brand: CAMEO, Software: Silhouette Studio
Image format: dxf or trace png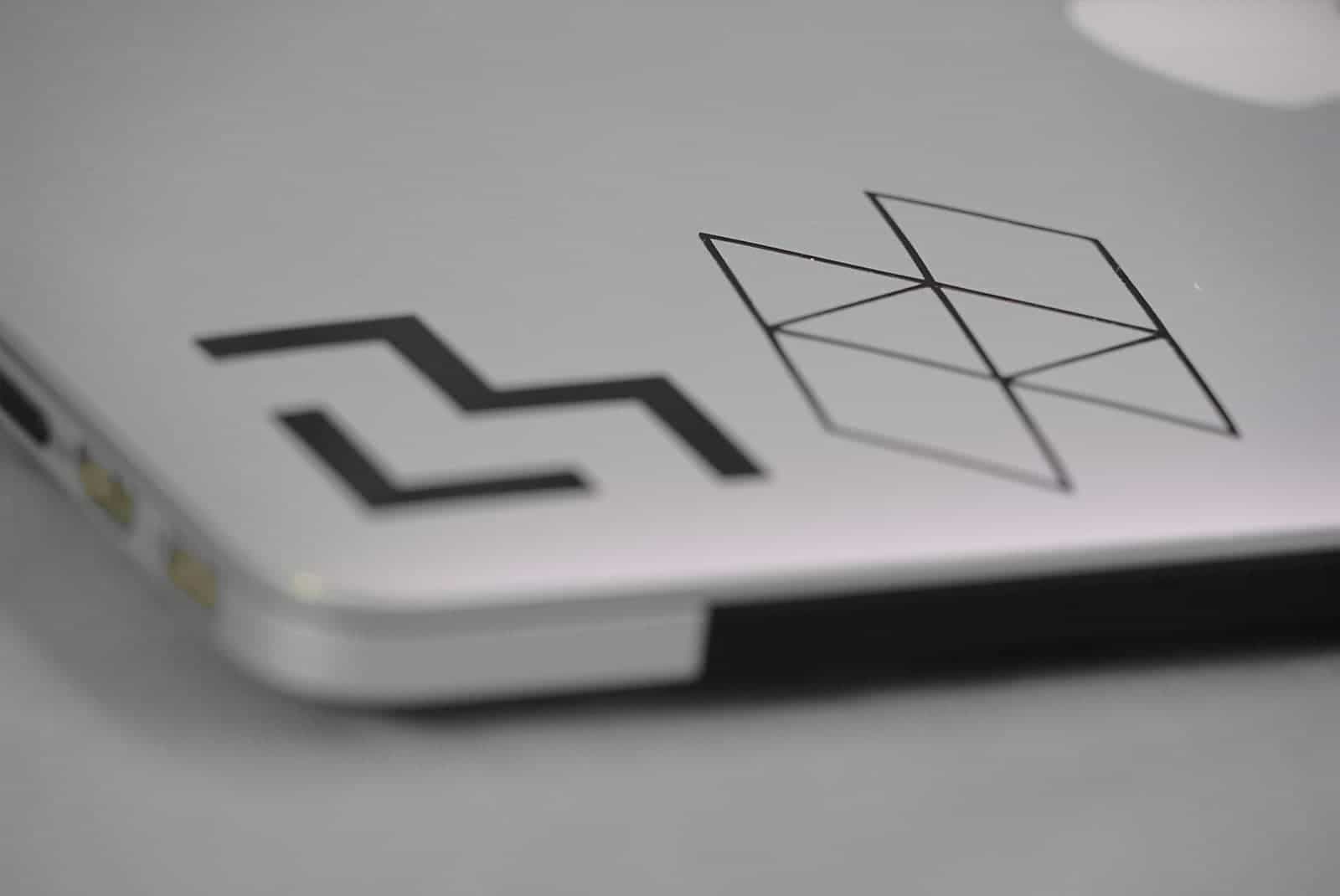 GSD & Media Lab
Laptop stickers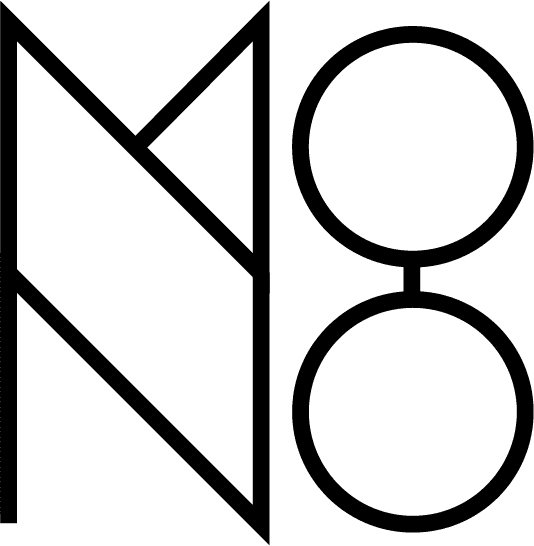 Design the logo of my final project: Mono