Computer Controlled Machining
CNC Milling
This week's mission is to make something big by using the ShopBot to CNC mill. We learned from designing the toolpaths, milling, post-processing and assembly.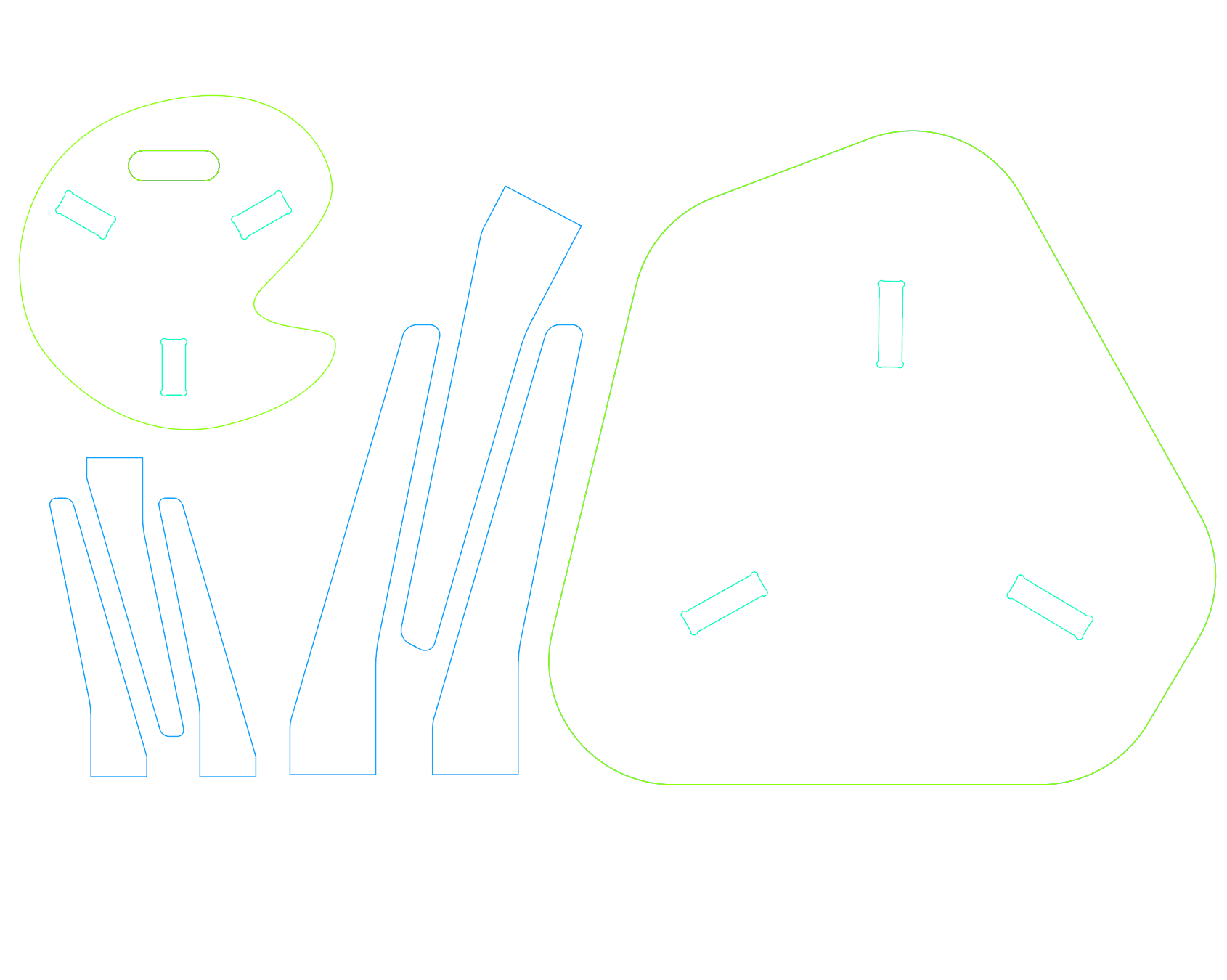 Toolpaths Design
I always want a stool for outdoor painting. So I made this easy-to-assembly stool that can be laid flat in the car trunk and assembled on the go. It's in a palette shape cause I think it could also be a palette on the back at the same time..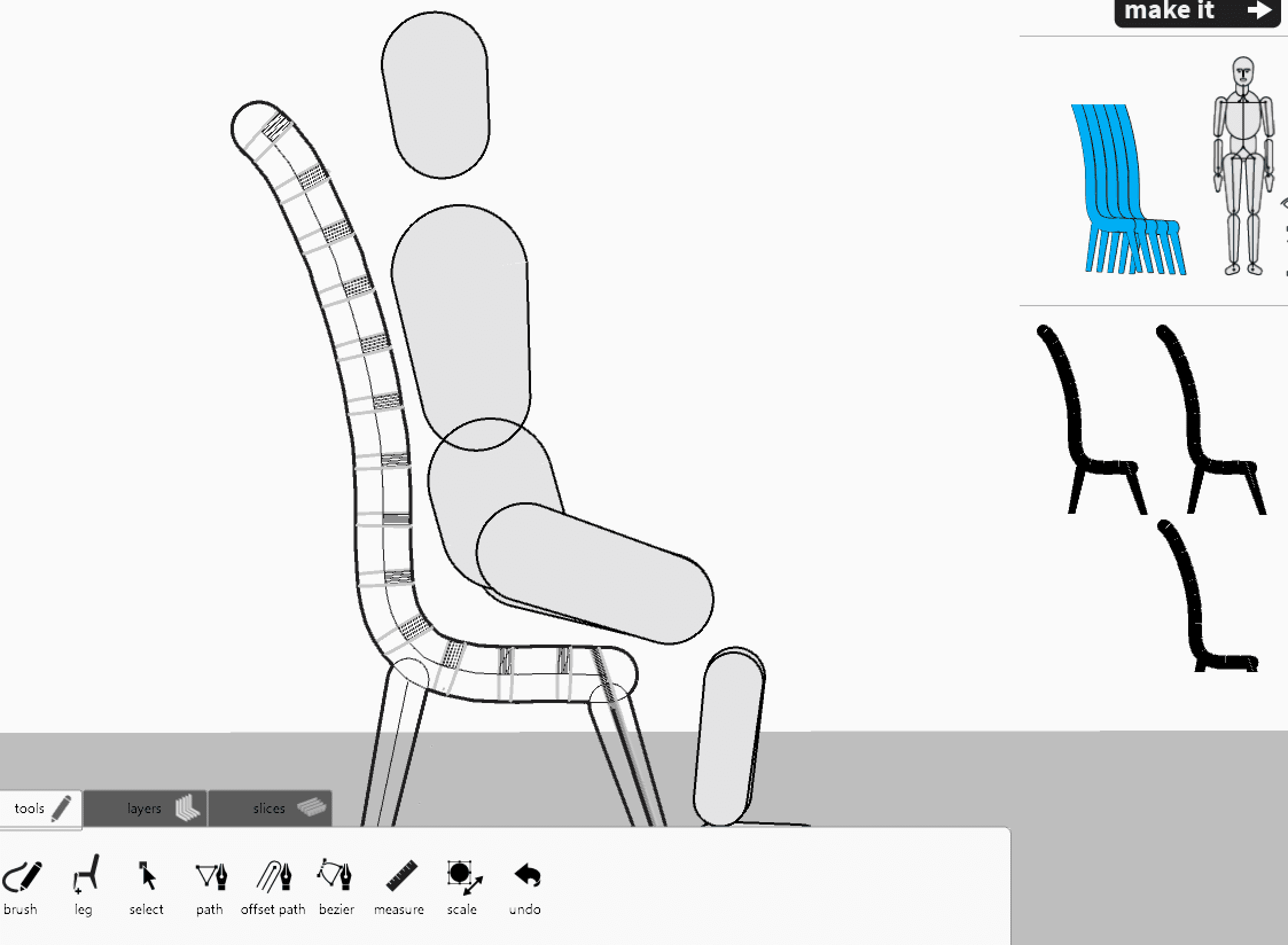 SketchChair
I also found a software from KickStarter: SketchChair. It is a free, open-source software tool that allows anyone to easily design and build their own digitally fabricated furniture.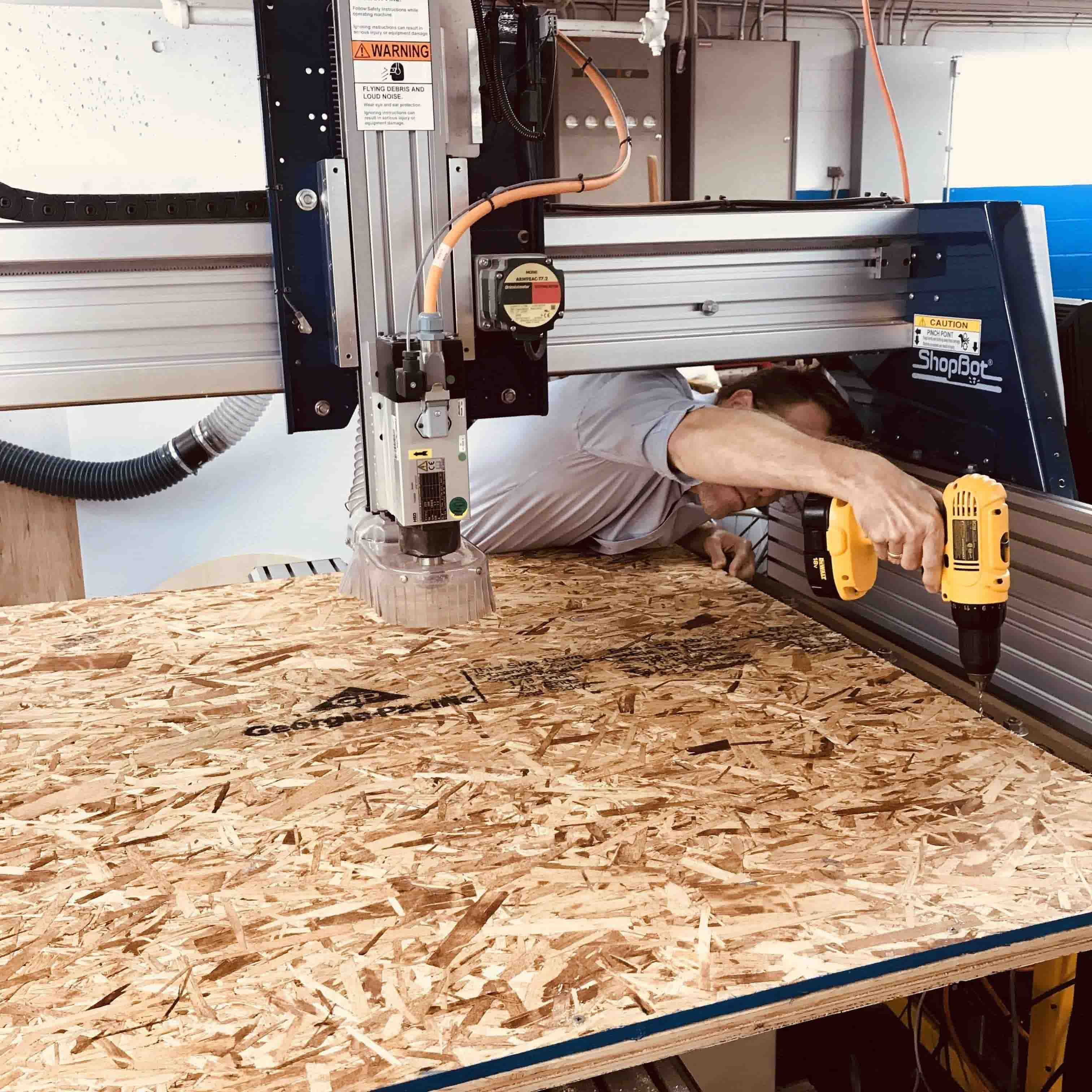 Fix the material to be cut onto the bed securely with screws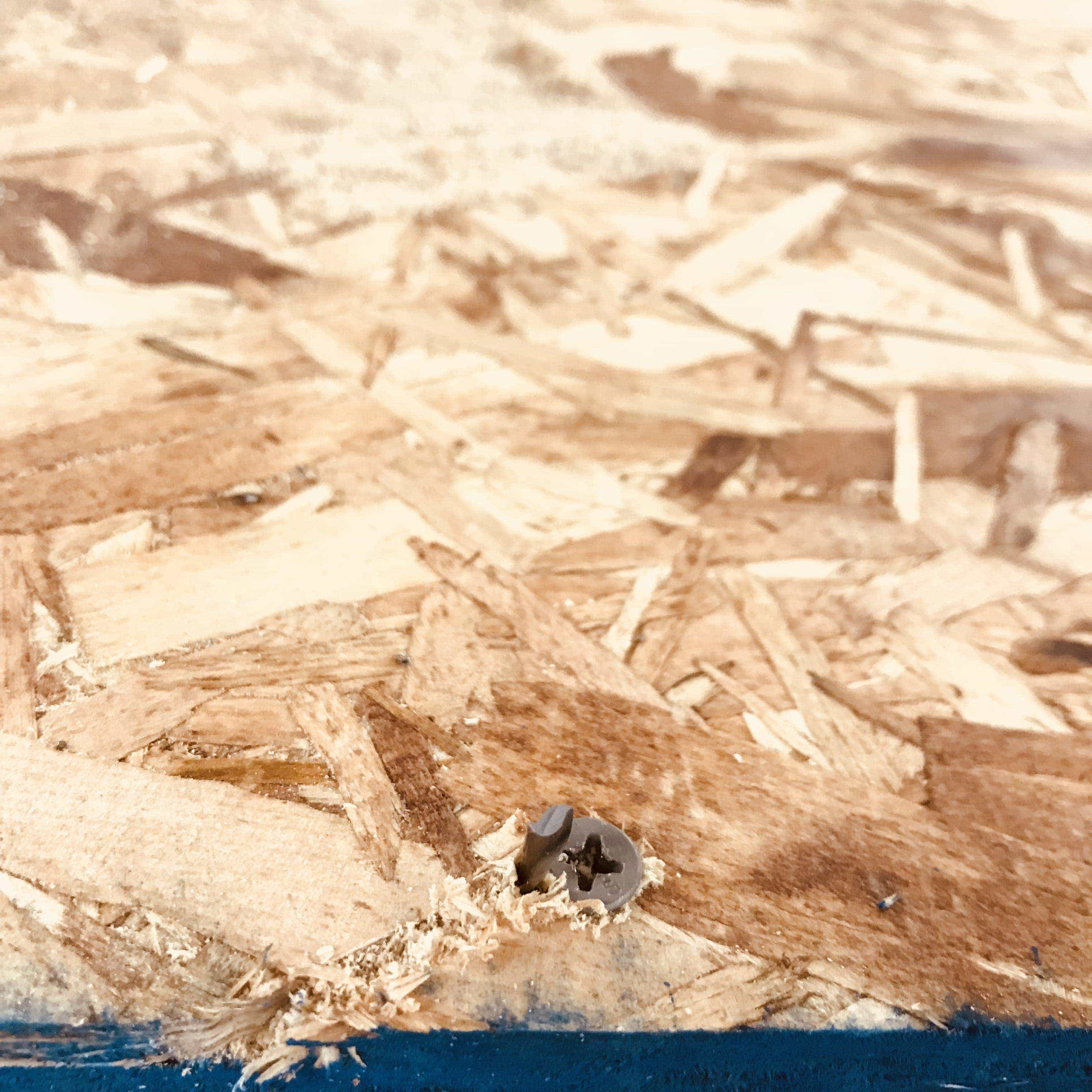 Fail #1
Even though I reserved 1 inch on each side, it still exceeded the milling area. The bit hit exactly on the nail in the wood and got broken.. Lesson learned: always reserve enough space.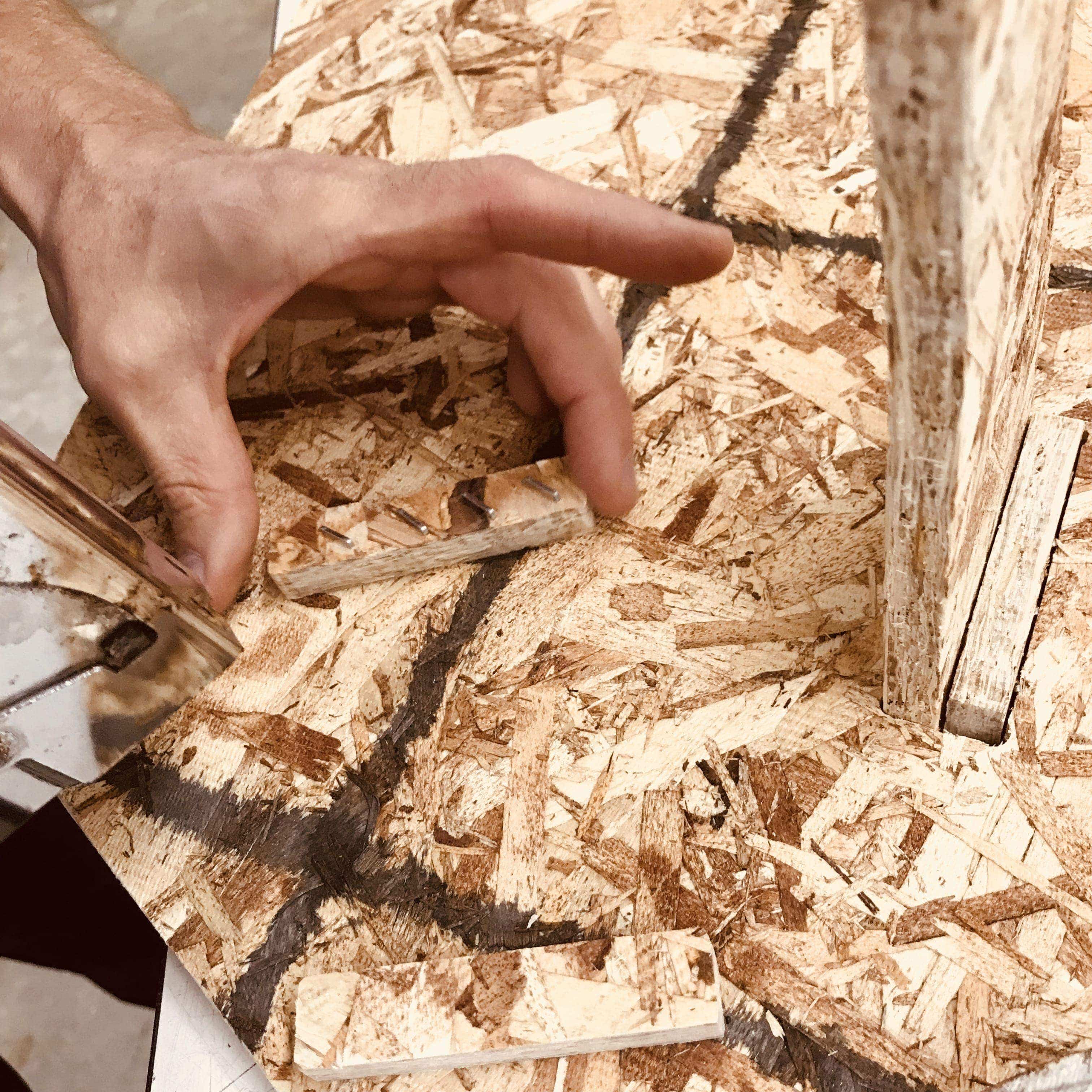 Fail #2
The hole turned out to be twice as big as the thickness of the material. So I have to use these small cut-out pieces to fill in the gap. I then used staple to fasten it.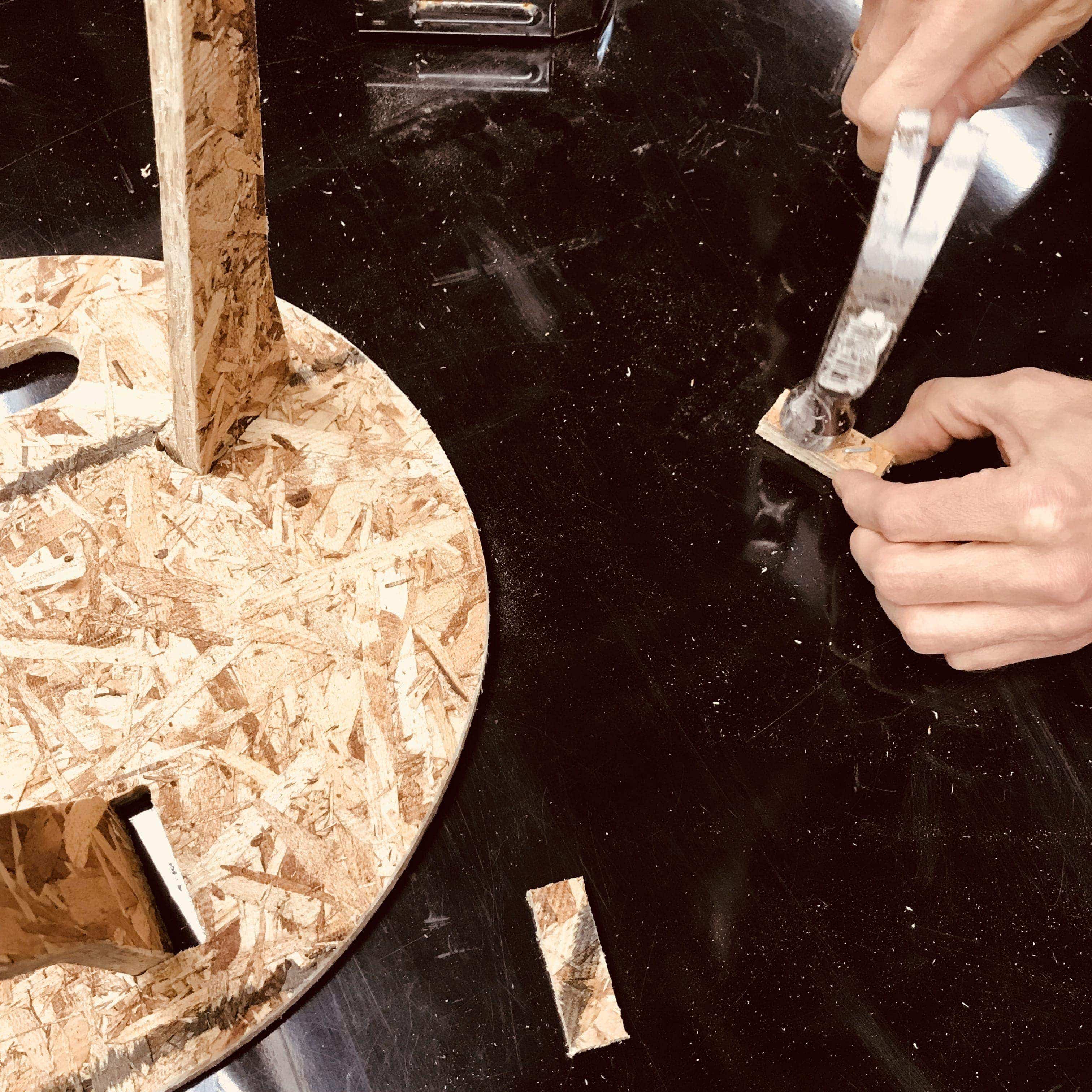 Hammer to make it fasten more steadily.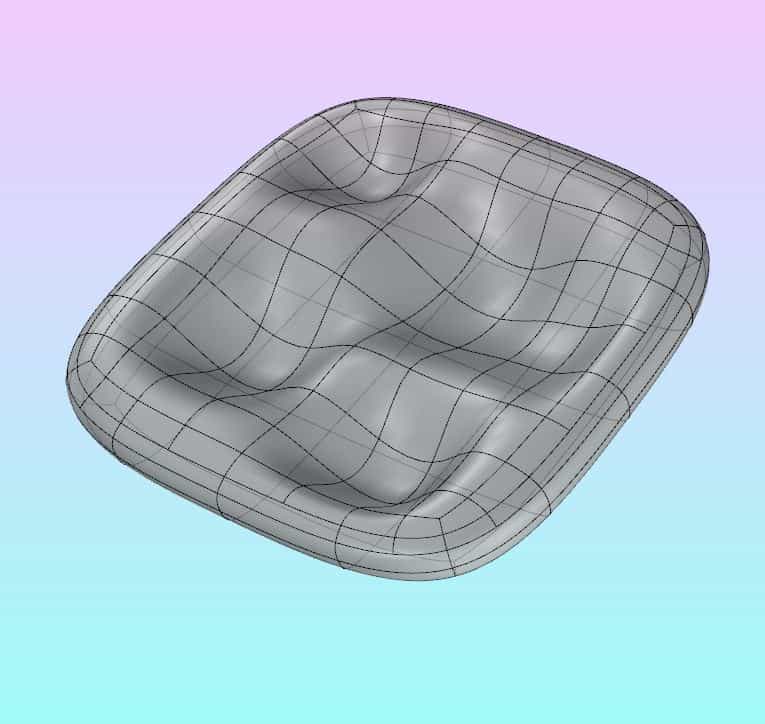 TSpline model the base for my toolkit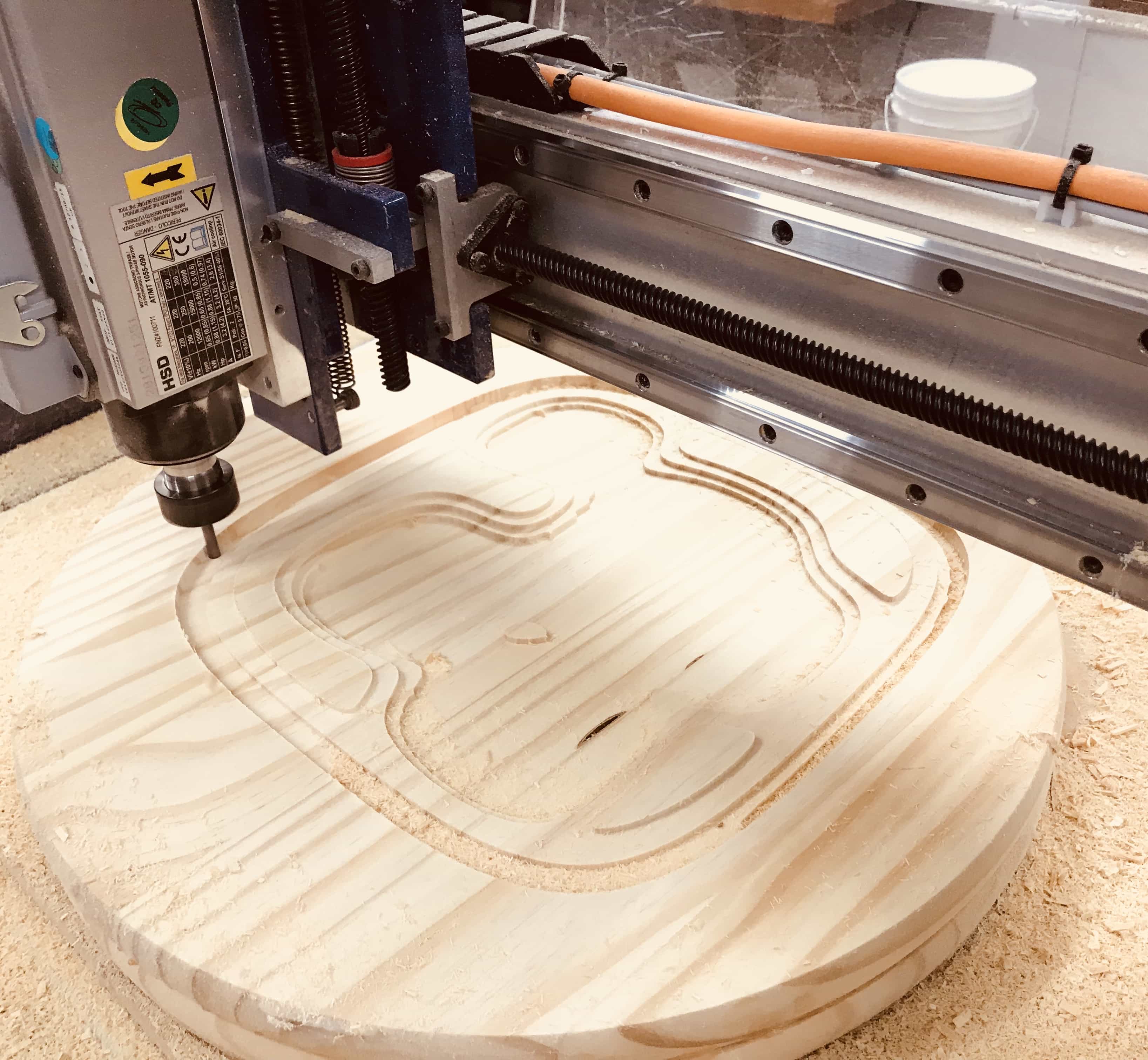 CNC on my carefully selected patterned wood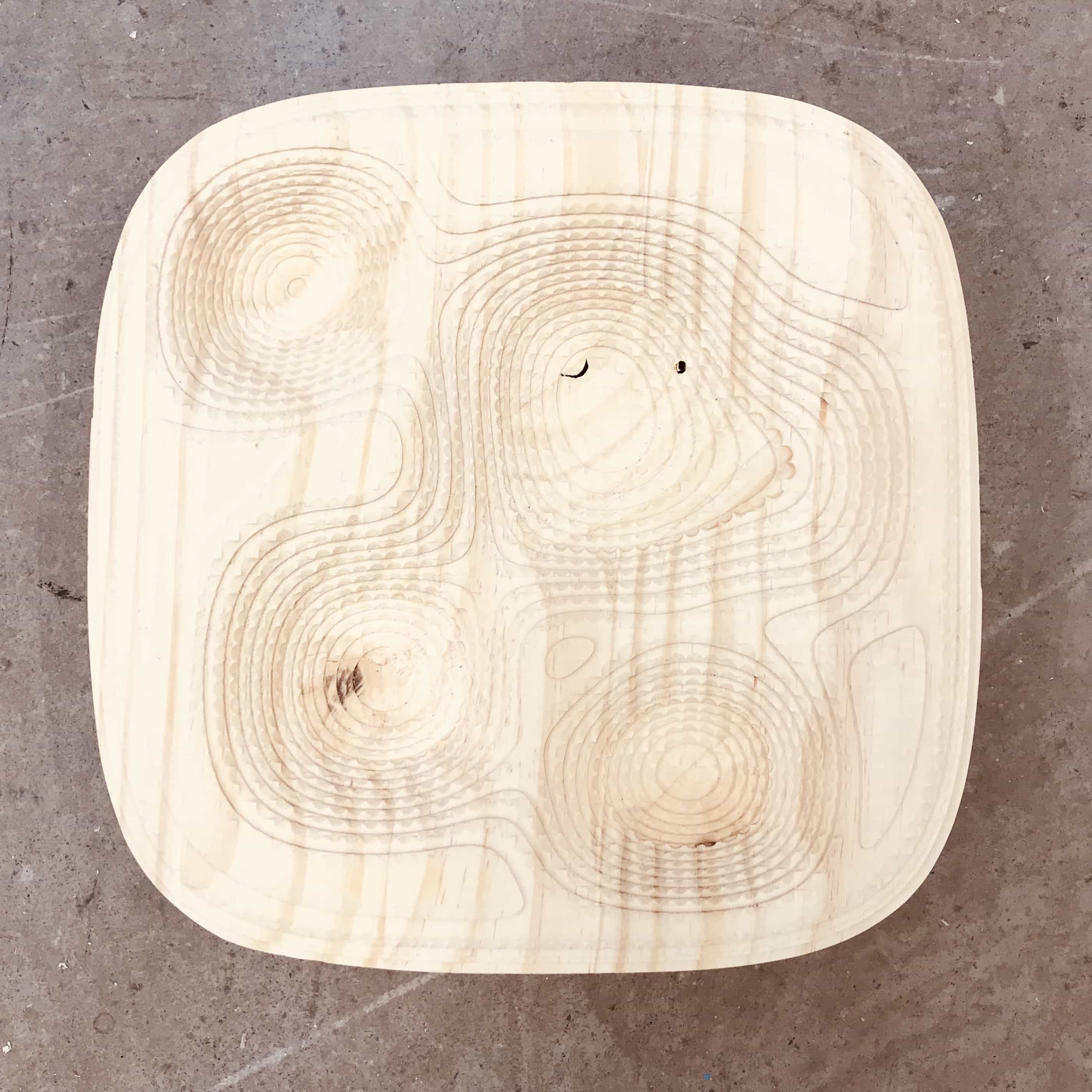 To achieve this pattern:
1/4 straight end mill
1 rough cut + 2 finishing cuts with 90% stepover, rotated 90 degree