Temperature Controller
week 9 (10/24 - 10/31): Input
{machine: Modela SRM-20}
---
---
Input Device: Thermistor
I worked with Eric on the temperature controller of the end effector I designed for a chocolate printer.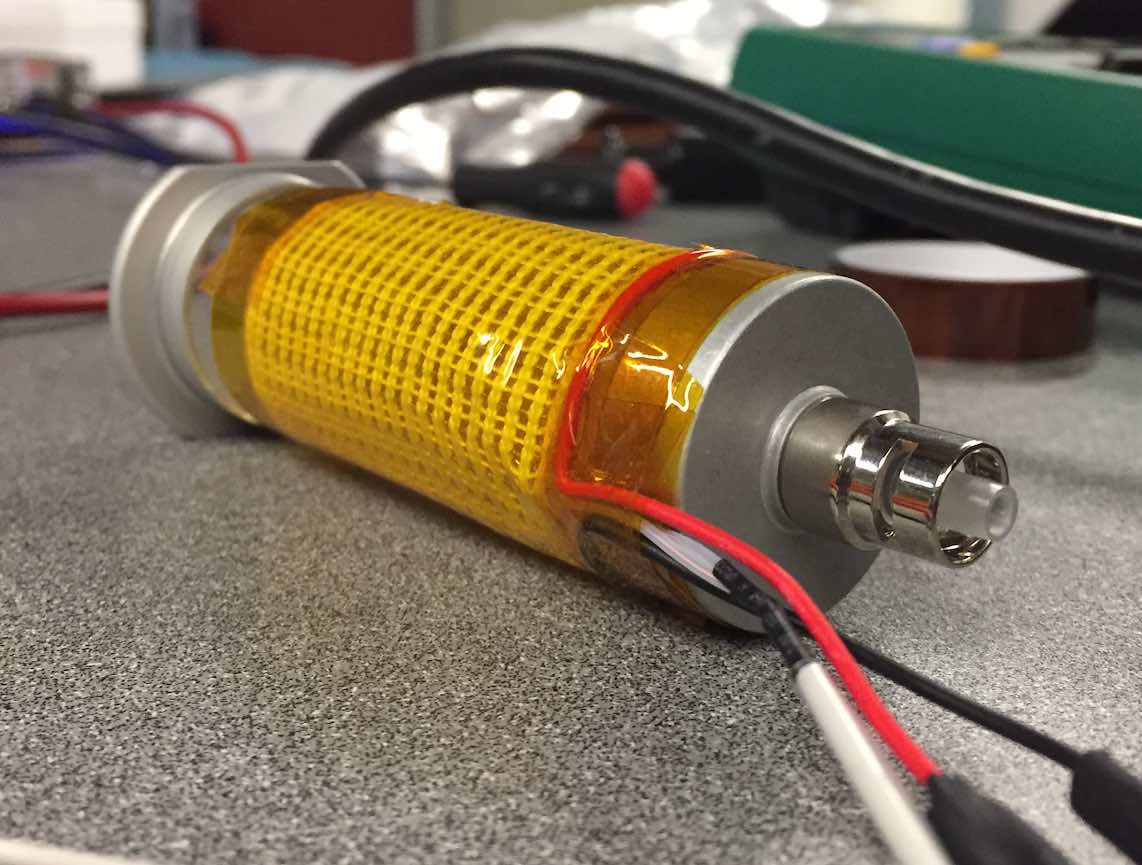 E-CAD
Schematic: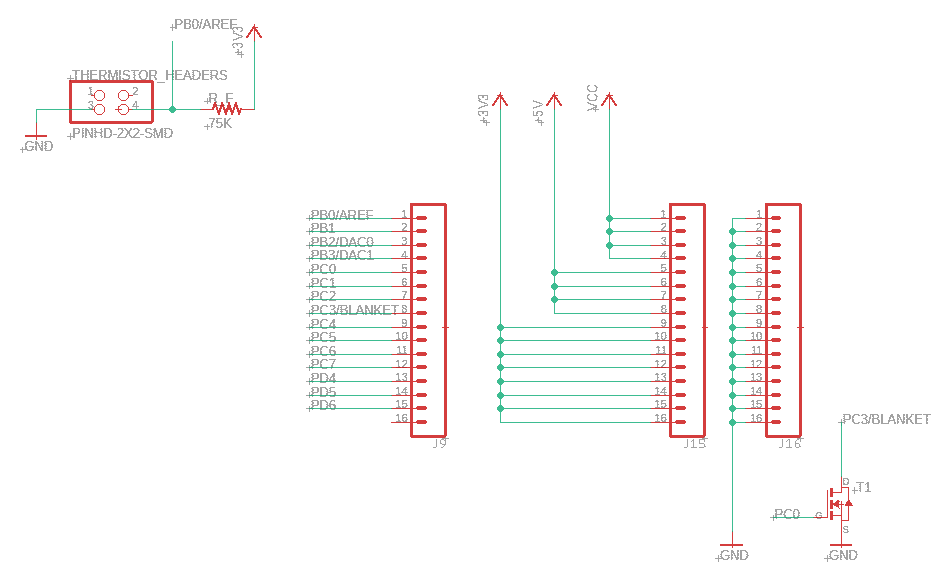 Board:

Test
Here is the whole assembly: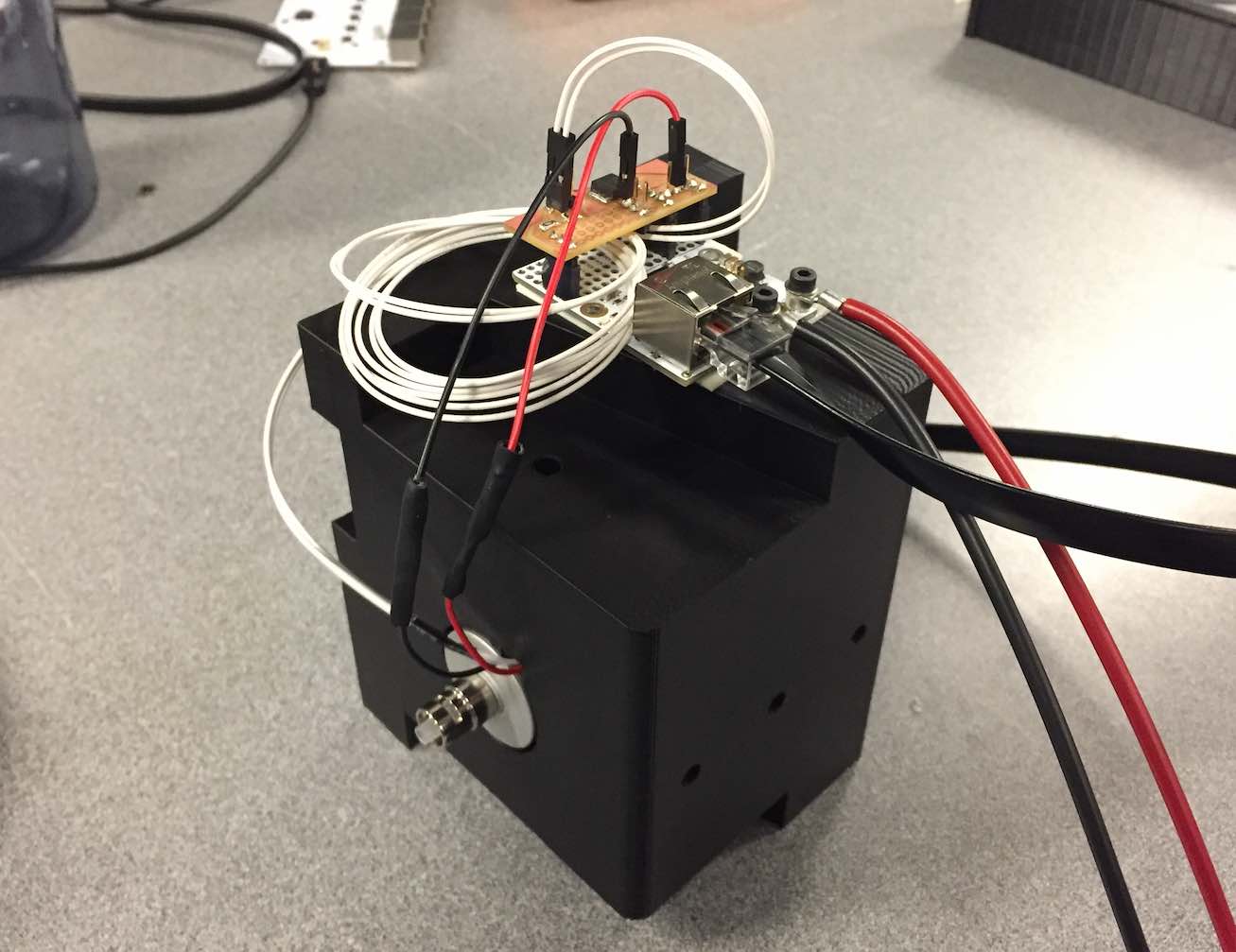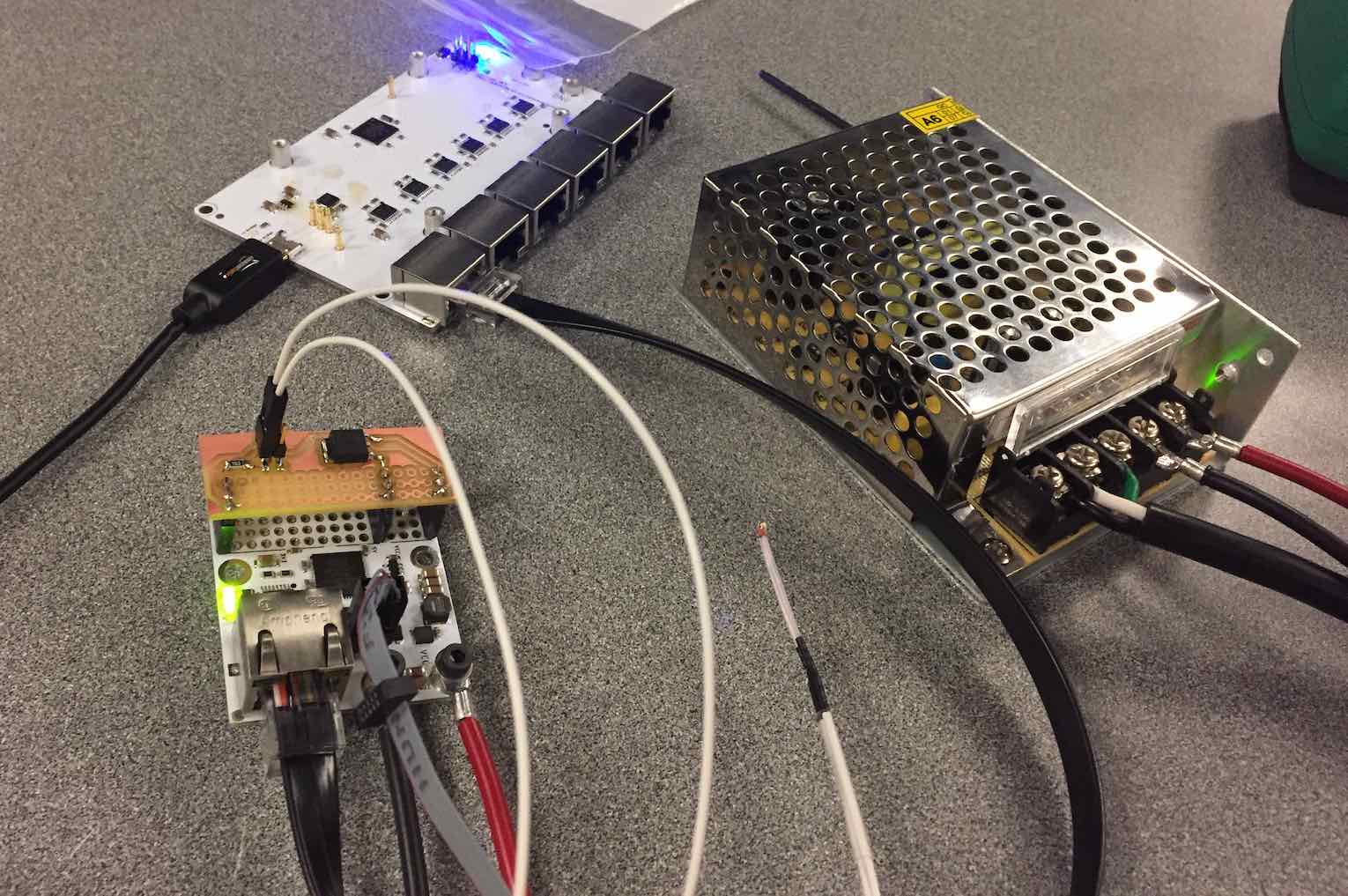 Here is the heater driven to a specified temperature using a simple bang-bang control scheme:

Check Eric's page for better documentation. I was running like crazy during that time to assemble the whole machine.