Week 5: Computer Controlled Cutting
Making a Stool!
This week, we are making something big! I decided to build a stool.
Software used: Fusion360, Illustrator
I first sketched some designs on paper: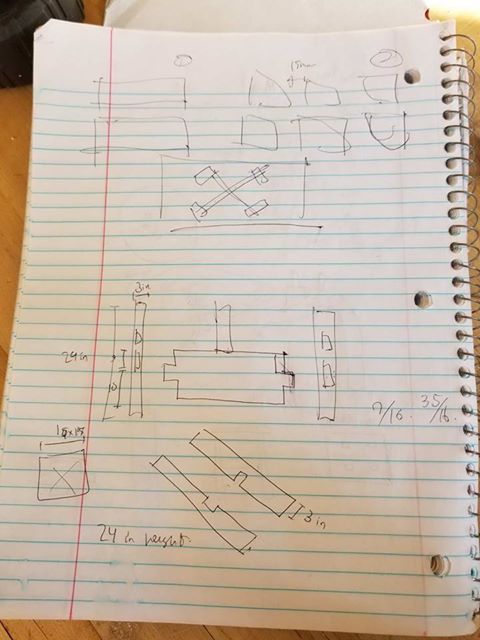 Here is my final design on Fusion360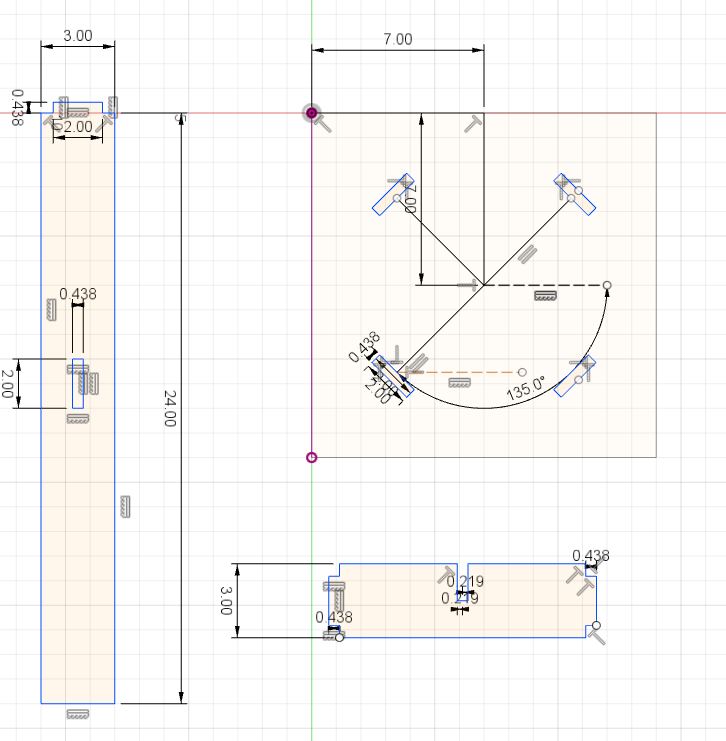 Next, I exported the file as a dxf file, and sent it to the computer with the CNC machine. We used a large wooden board, toe setup of which requires drilling screws into the sides of the board, 1 inch from the side, for stability. After Ben helped me set up, it started milling!
Here are my pieces: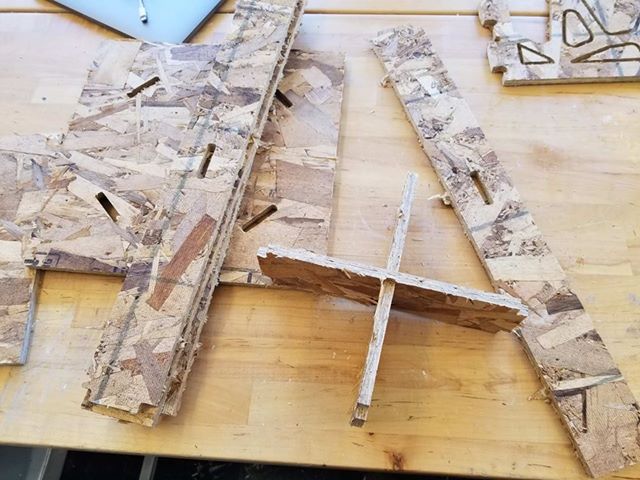 After milling, because I didn't design the joints ideally, I needed to manually sand my corners (the dog bone circles that I added didn't allow the machine to cut corners properly) to have the joints fit better.
Finally, I also needed to glue my joints for better stability as a stool: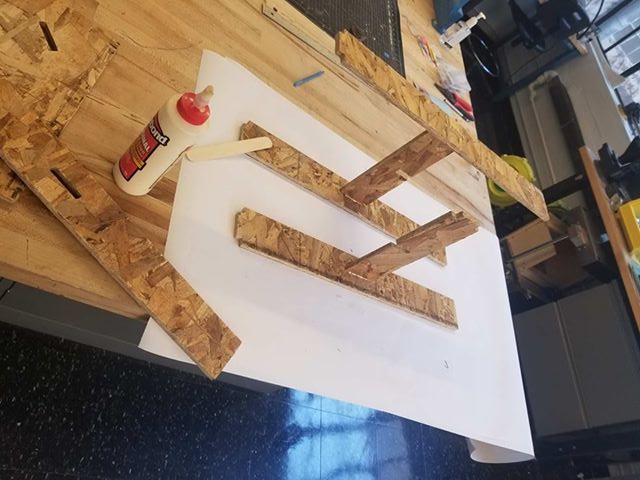 Here is the final product!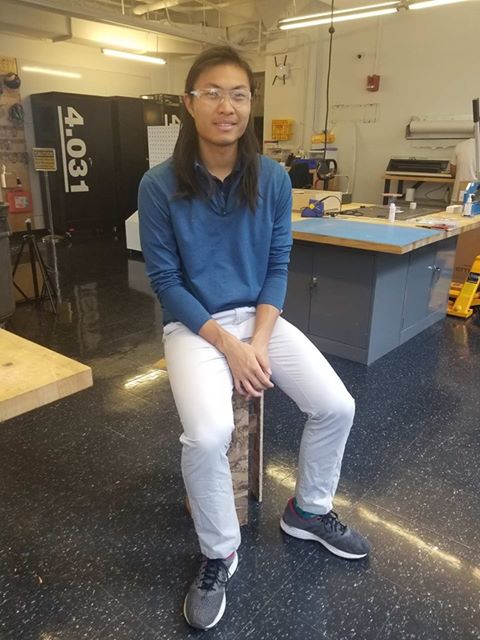 Tips for the future
Make sure to add "dog bones" to my dxf design, since the CNC cutter is not very precise and thus the corners will be rounded and not sharp. This means that joints will not fit in as well.
---
Assignments
Make something big from a 4' x 8' x 7⁄16" board