Five principles - Mechanics of Self-reproduction
2 or more states

definite boundaries

external energy

transference of activation

track or channel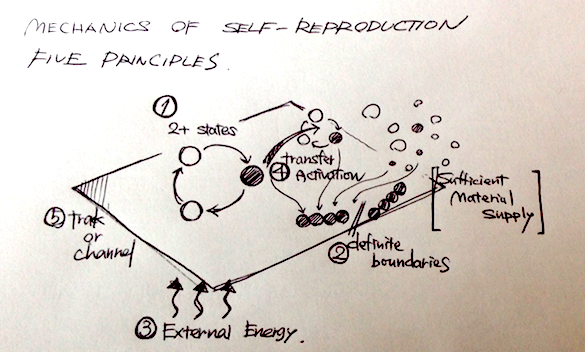 Active hooks and strike staples

Releasing messengers

Counting device

Assembly order controller

Guides
Minimal self replicating system
T: a product molecule
A,B: two substrate molecules that become joined to form another product molecule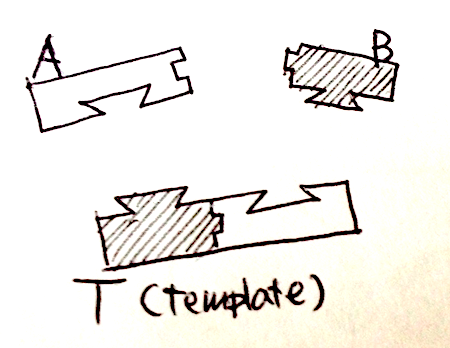 ?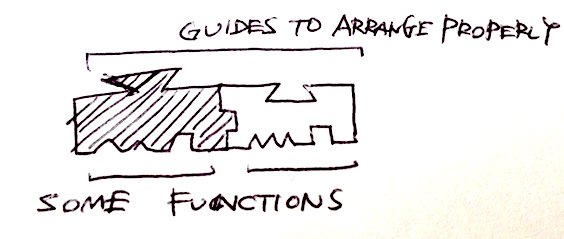 Key feature of biological replication
Make copies of itself by selecting the appropriate 

building blocks

Ability to correct errors made during copying
Understanding the gap between cellular automata and complex universal constructor-computers
??
Universal Constructor Model
Analogies between ribosome and universal constructor
DNA — (Master?) Tape
messenger RNA — Copy & deliver the tape
Ribosome — Universal constructor
transfer RNA — Deliver materials
Amino Acids — Materials
Goldi Apparatus — Transfer & deliver the components (Assemble arms?)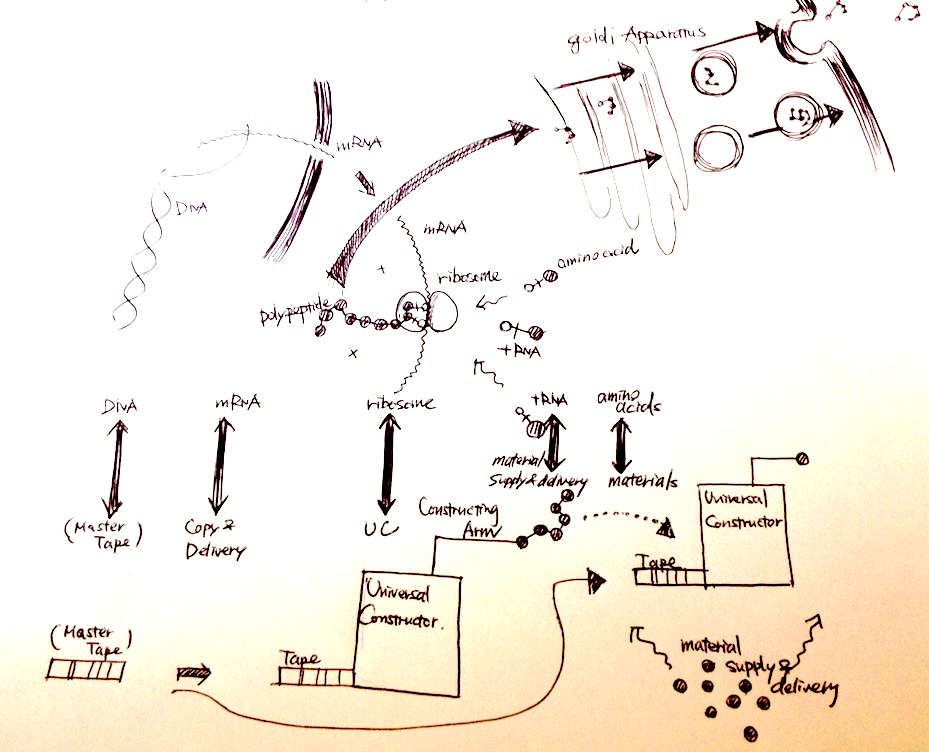 "Self-replication" of virus
Inability: Virus cannot replicate by itself
Replication Apparatus: Virus use replication apparatus in the cells of other living organisms
Media: Virus will be transmit by blood flows, coughing etc

Model the operation of self-reproducing machine - "Fabrication virus"
Inability: A piece of program, which consists of self-replicator, primer and design data, can disseminate in the same model as computer viruses. However, it cannot replicate objects by itself.
Replication Apparatus: Make them copy and run themselves on servers of fabrication machines (e.g. 3D printers). The program will fabricate thing with the design it carry
Media: A piece of program disseminates through data network of fabricator servers.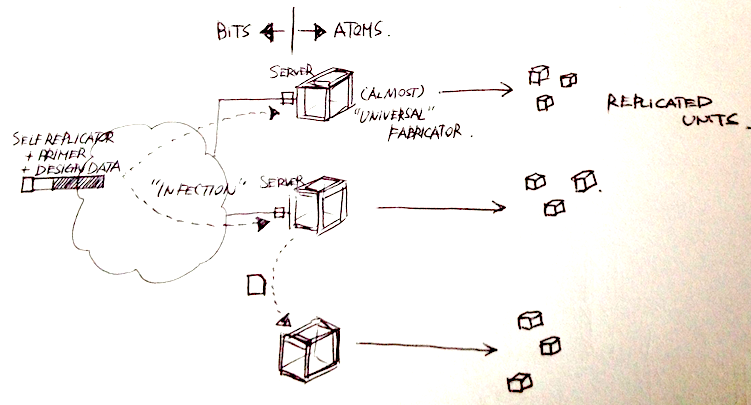 make useless pieces for now...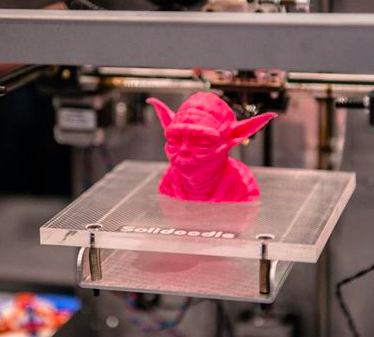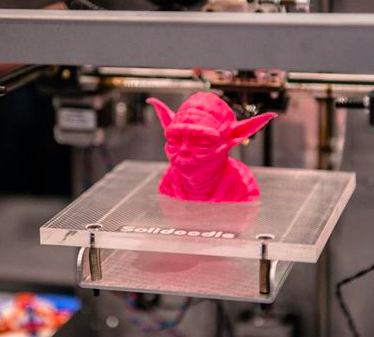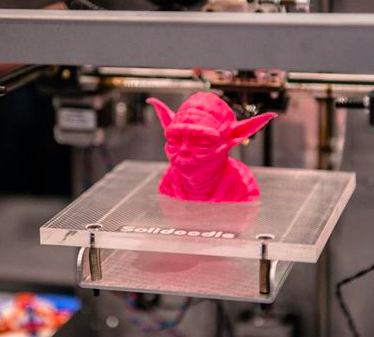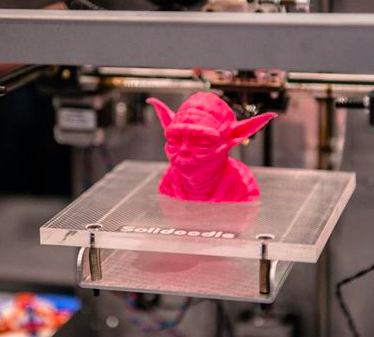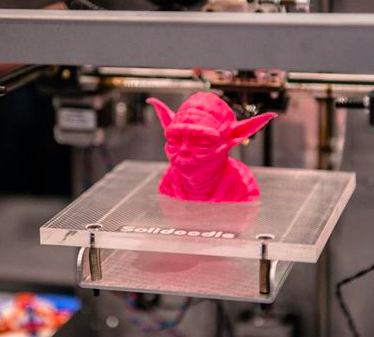 Components

"fabrication virus"

data network of fabricators, or p2p connections

server application on fabricators

automatic set-up and printing capability
Hypothetical Universal Fabricator