Optical Encoder for Active Elements
May 18, 2009

PCB milling with Modela



Stuffed



Voltage testing - video


Greycode layout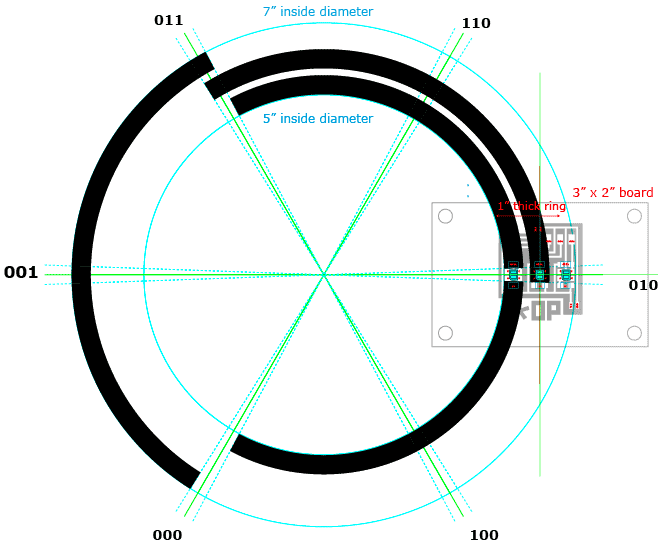 PCB layout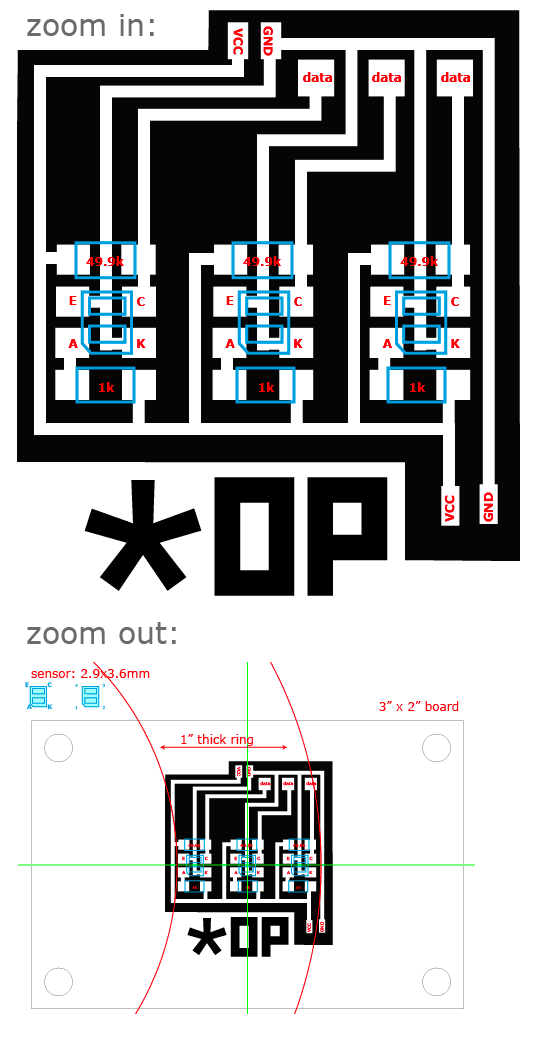 <


---
May 11, 2009
hello.light.45

I started with the hello.light.45 board, but used two optical interruptors/Photomicrosensors (Transmissive) EE-SX1103 instead of the usual phototransistor.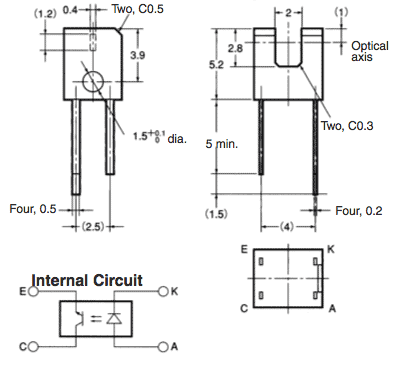 Became messy pretty soon -- needed a bigger board with more traces.

hello.optical.keywon board

Next, I extended the board to accommodate 2 optical interruptors, and tentatively named it hello.optical.keywon.




Mounted the sensors on a lasercut cardboard disc.



Oscilloscope reading from the collectors -- picture and a video.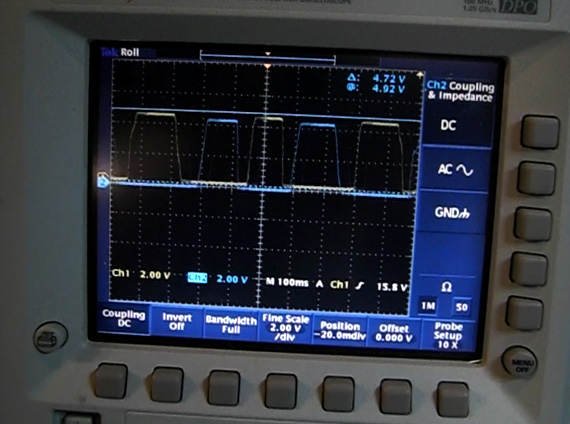 I uploaded a modified version of hello.light.45.asm and plotted the readings from PB3 and PB4 pins using hello.light.45.py, but it only shows one graph for two readings.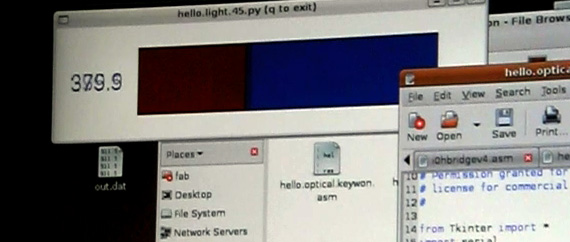 To do next:
Further modify hello.light.45.py to show a plot like below.

Count teeth on the disc and get relative angle change
Set start angle (capacitive sensing? another optical interruptor?)

Light up an LED at 3 pre-set relative angles
---
Evil Bottle
sensing/feedback