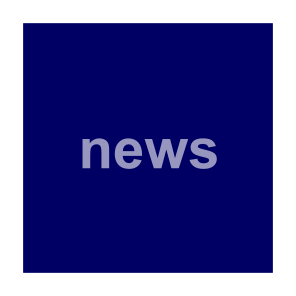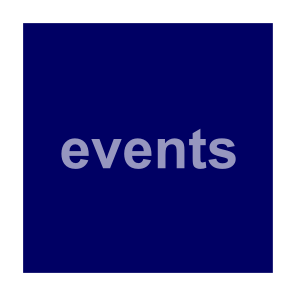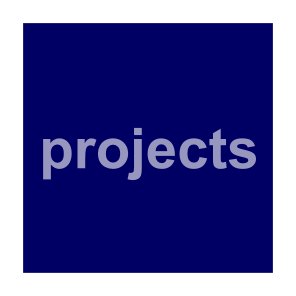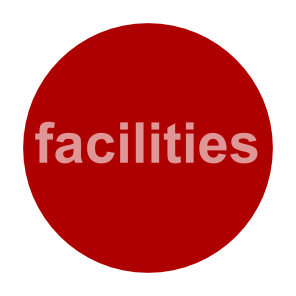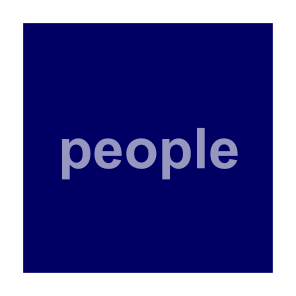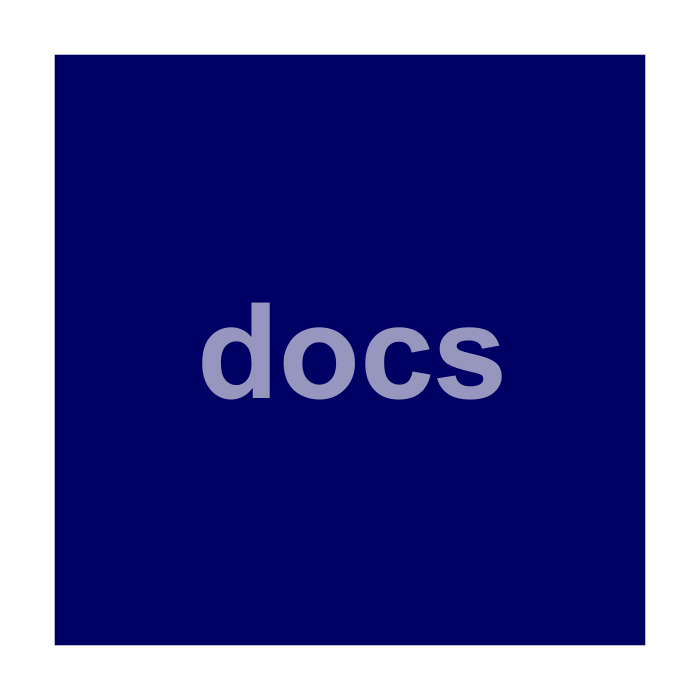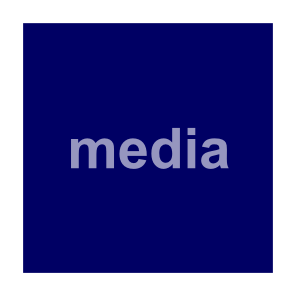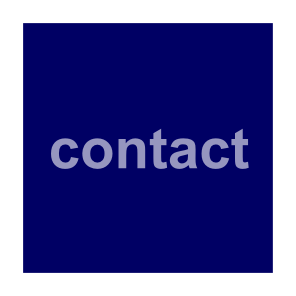 MIT's
Center for Bits and Atoms
manages a facility for making and measuring things on length scales from atoms to buildings. Rather than requiring user fees, it is funded by CBA's
research programs
for use by
participating researchers
, with additional available time shared with collaborating programs. The tools are grouped by
nano
,
micro
,
meso
, and
macro
feature sizes, and
instrumentation
,
computation
, and
communication
capabilities.
Nano
(nanometers)
Micro (micrometers)
applications: Resonetics RapidX250-L Series is an excimer laser-based laser micromachining system designed to fabricate micro-machined components as small as 1 micron feature size. The system can laser machine polymers, glass, sapphire, ruby, silicon, ceramics and metals among others. It incorporates a PulseMaster PM-848 excimer laser with 80 Watts of average power at 248nm laser wavelength and 50 Watts at 193nm.The laser repetition rates range from 0 to 200 Hz. The RapidX 250 series was designed for 2-D and 3-D laser micromachining. A typical system is comprised of 200mm x 200mm XY stages with optional Z axis, rotary and goniometer (45 degree tilt), permitting the most complex geometries to be machined. The system includes a user-friendly CAD conversion software package to allow the CAD drawing to be converted directly to machine code. The system has a camera vision system for part alignment and process viewing. The system offers several options such as motorized rectangular variable aperture and a motorized aperture wheel.
applications: The Oxford Laser has a spot size of approximately 20 microns. The laser outputs approximately 6W of power at 10kHz and can quickly cut through materials typically up to 0.5mm thick.
description: probe station
description: wire bonder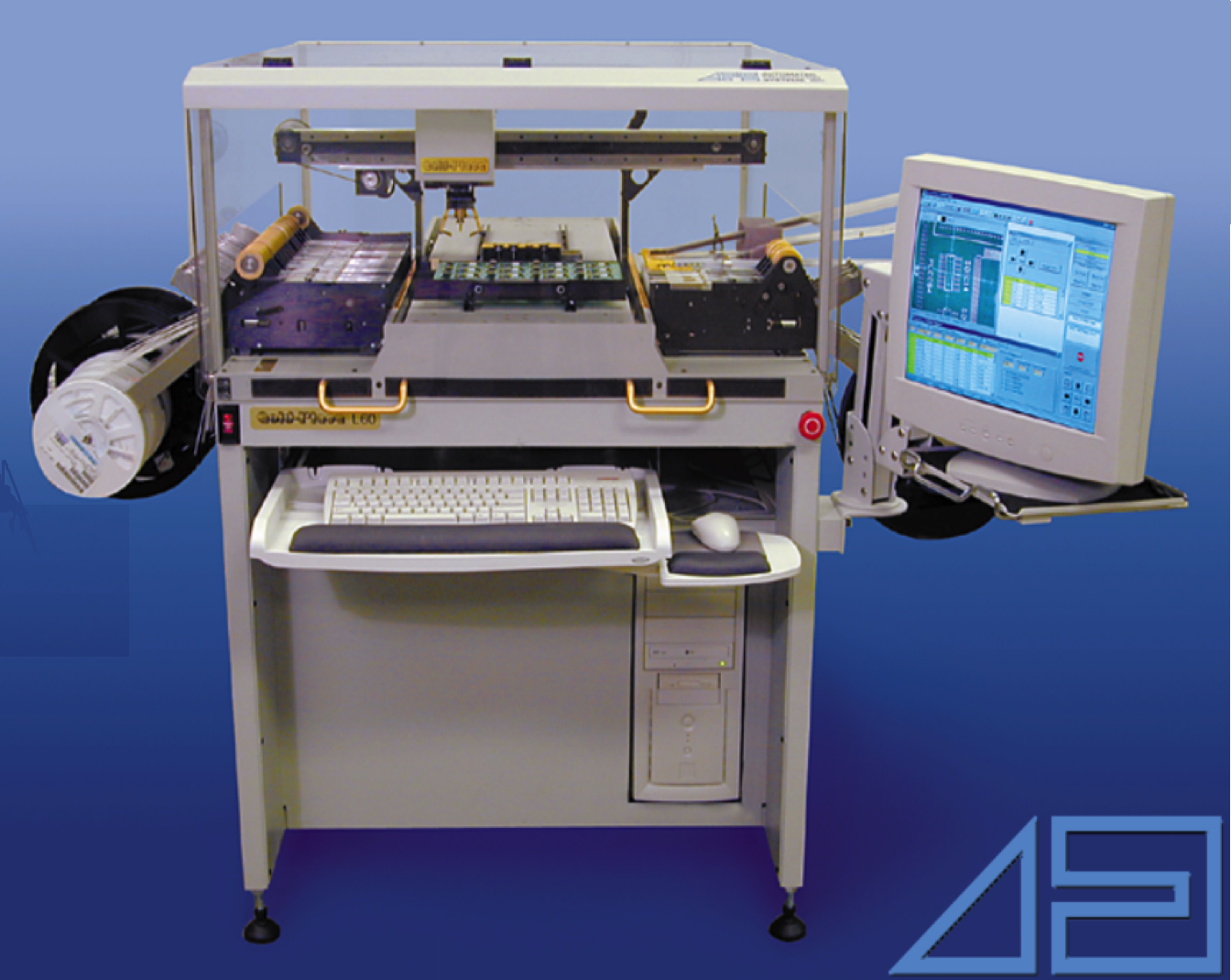 description: pick-and-place
model: L40
Meso (millimeters)
Macro (meters)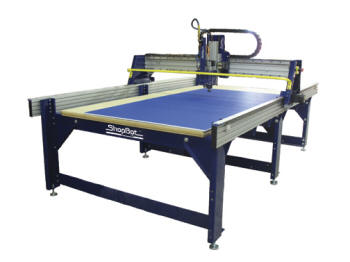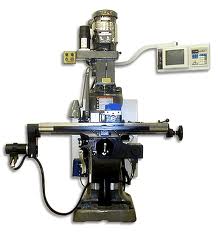 description: Vertical Milling Machine NC X Y axis
model: Series 1 TRAK A.G.E 2 manufacturer: Bridgeport
specifications:
Table size 9" x 42", Spindle speeds variable 60 - 4200 RPM , Spindle taper R-8,
Longitudinal travel 27", Cross travel 13", Knee travel 14", Quill travel 5", Motor 2 HP

applications: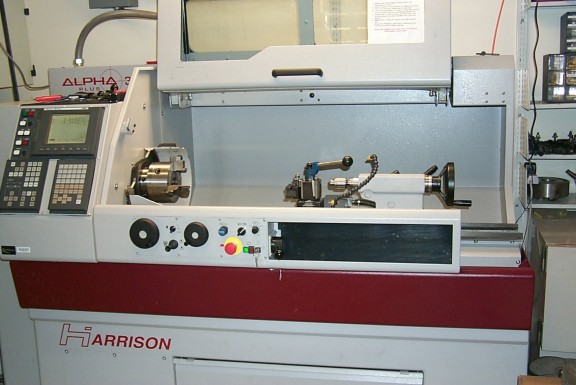 description: CNC Lathe
model
: Alpha 330S

manufacturer
:Harrison

specifications
: Swing over bed 330mm 13", Swing over cross slide 210mm 8 1/4",
Height of centers 167mm 6 9/16", Bed length 635mm/1000mm 25" / 40"

applications
: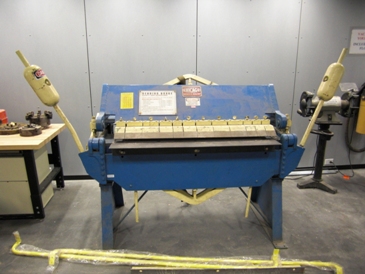 description: Brake
model:
manufacturer:
specifications:
applications: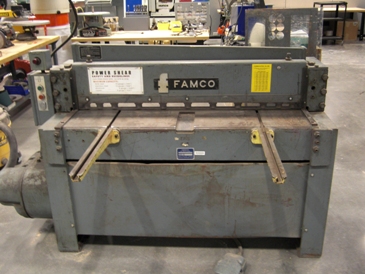 description: Shear
model:
manufacturer: Famco
specifications:
applications: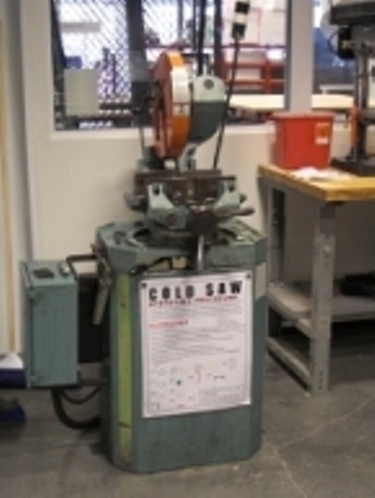 description: Cold Saw
model:
manufacturer:
specifications:
applications: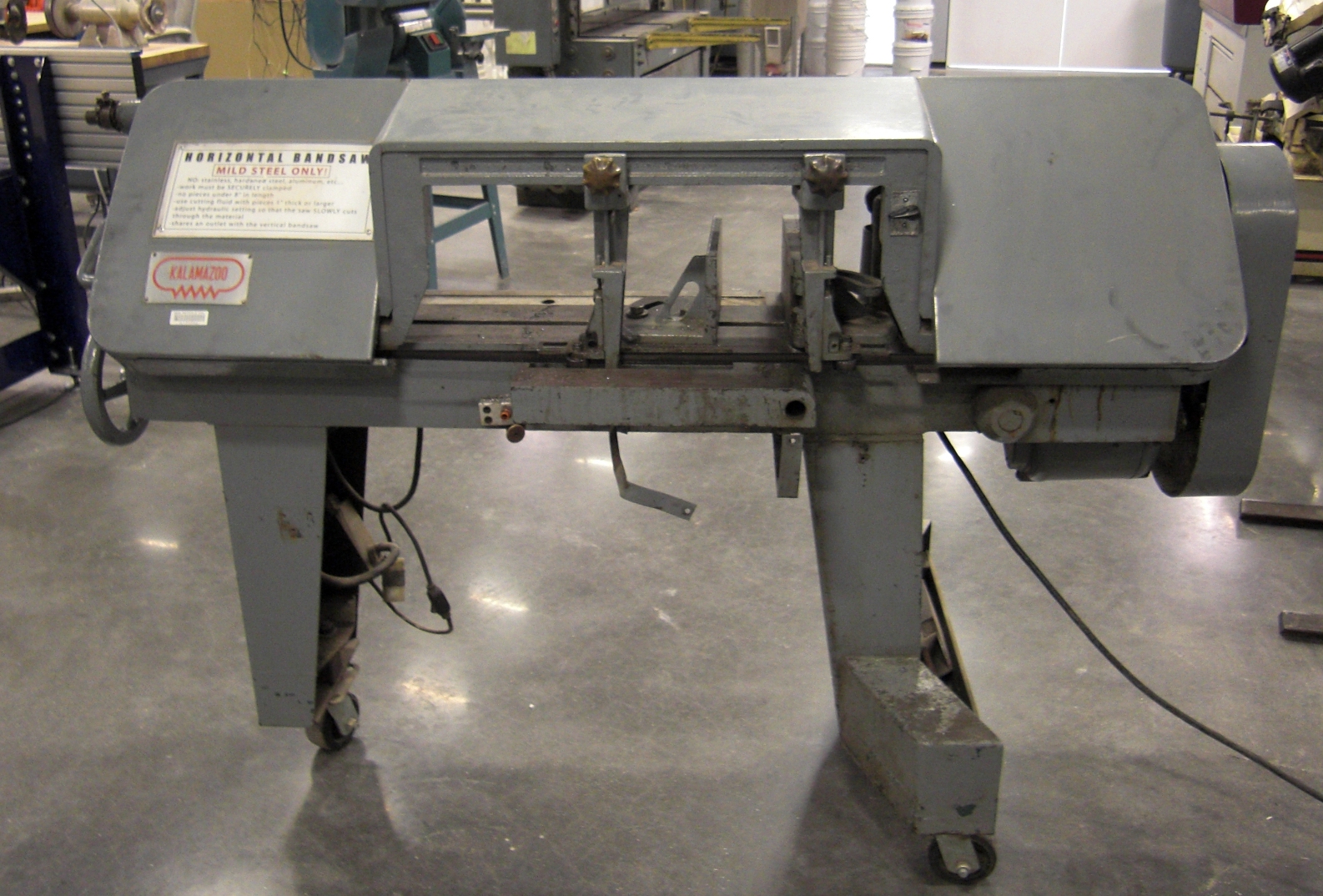 description: Horizontal Band Saw
model: K
manufacturer: kalamazoo
specifications:
applications: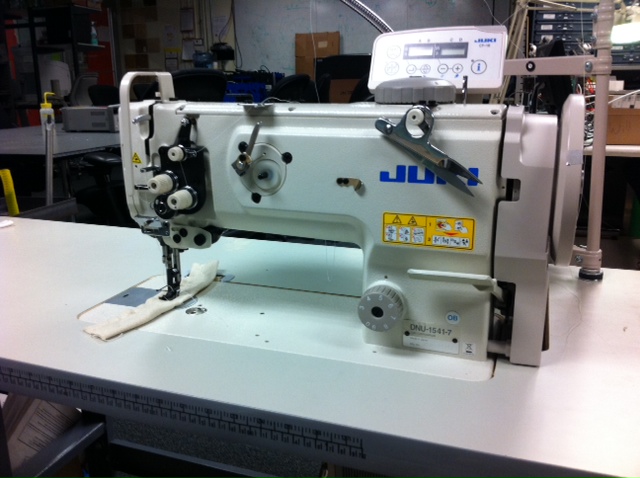 description: Industrial Sewing Machine
model: 1541-7
manufacturer: Juki
specifications: Walking foot, 3000 stitches/min, Thread #30 to #5, Max stitch length 9mm
applications
: clothing, upholstry, inflatables, boats, kites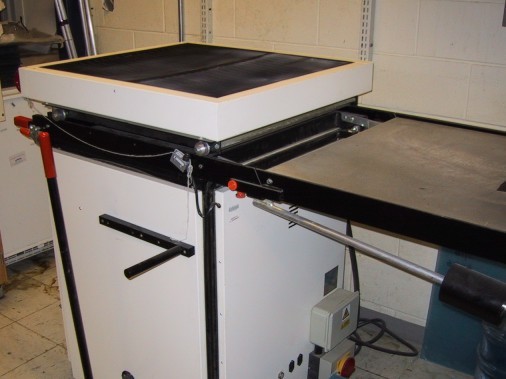 description: Vacuum Former
model: FM660
manufacturer: Formech
specifications: Deep Draw Capability (up to 16" depth)
Forming Area up to 24 inches square
Sheet Thickness up tp 1/4 inch thick
applications: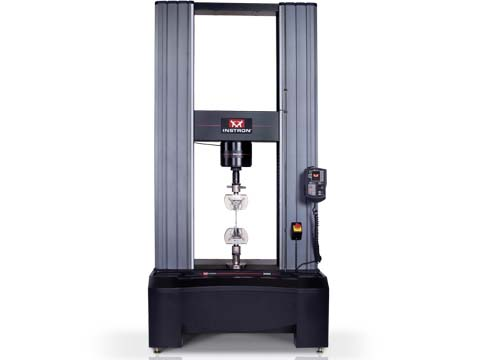 description: Instron
model: 5985
manufacturer: Instron
specifications: 250 kN (56,200 lbf) capacity, 1930 mm (76.0 in) vertical test space
applications: materials characterization, structural testing, extreme press-fitting
description: 20 Ghz network analyzer
description: 3 GHz digital oscilloscope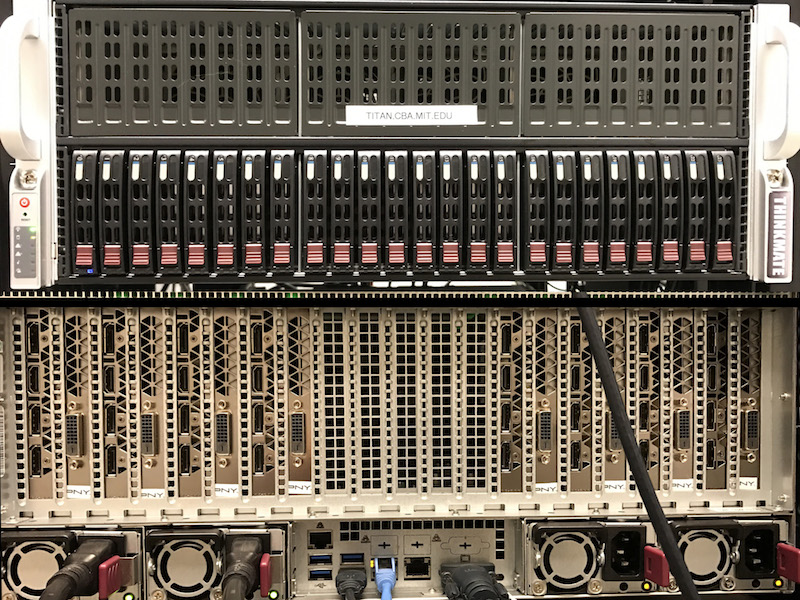 description:GPU Optimized Server
model: GPX XT24-2460V3-8GPU
manufacturer: Thinkmate/Supermicro
specifications: 8 GTX1080 GPUs, 16core E5-2460 CPU, 256GB RAM, 128GB SSD, 2TBHDD
applications: Deep Learning, GPU Accelerated computations, Rendering
description: cluster computer
model: Sun Fire x2200
manufacturer: Sun
specifications: 25 dual quad-core Opterons
applications: computationally intensive design and modeling

description: Multipoint Control Unit
model: 8000 chassis, 8050 supervisor, two 8510 and one 8710 MCUs
manufacturer: Cisco
specifications: 160 video ports
applications: distributed classes, meetings, conferences
to be imported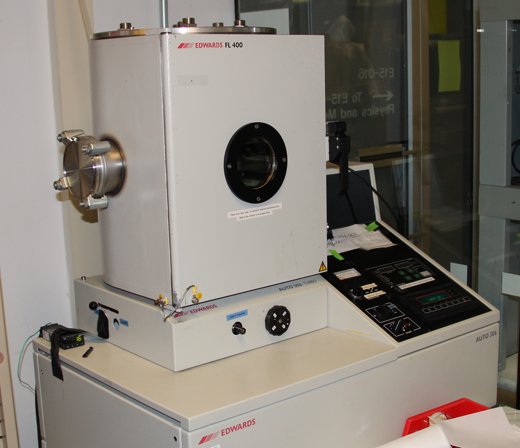 description: Physical vapor deposition


model:


manufacturer: Edward


specifications: 1nm - 1um thin film deposition (Ag, Au, Al, Cu)


applications

: Metal thin film deposition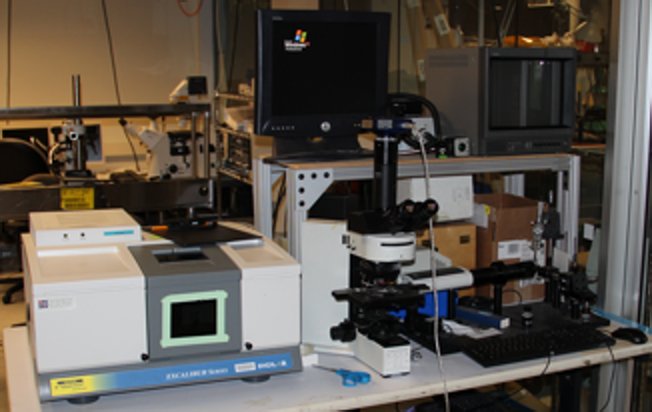 description: Fourier transform infrared spectroscopy (FTIR)
model:


manufacturer:


specifications:

applications

: