Casting Metal Babbitt tutorial
Making the Mold
MoldMax 60 is suitable for higher temperatures than Oommoo. However it takes longer to set, and is more toxic. MSDS. Technical Bulliten.
Silicon rubber compound (red, 100 parts mass)
Tin based curing agent (blue, 3 parts mass)
Mix together at 100 parts red to three parts blue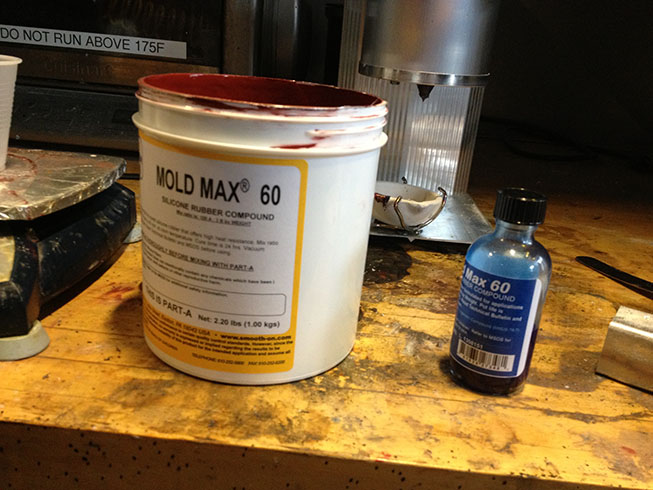 Do the mixing under the ventilation hood
Mix the silicon compound and curing agent into a third cup.
Mix Mix Mix - until completely blended together >= 5 minutes?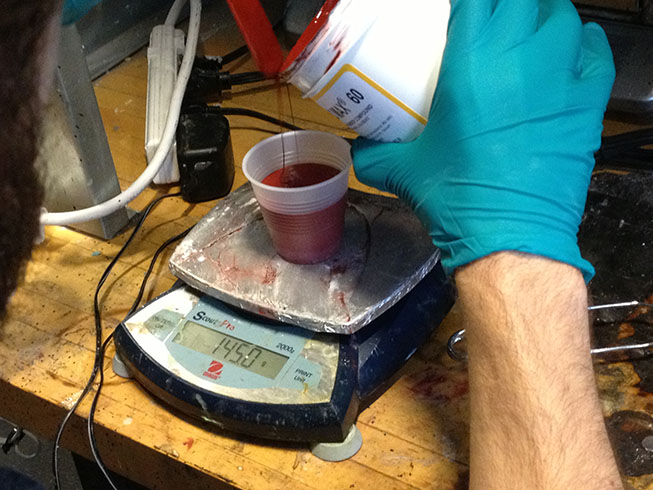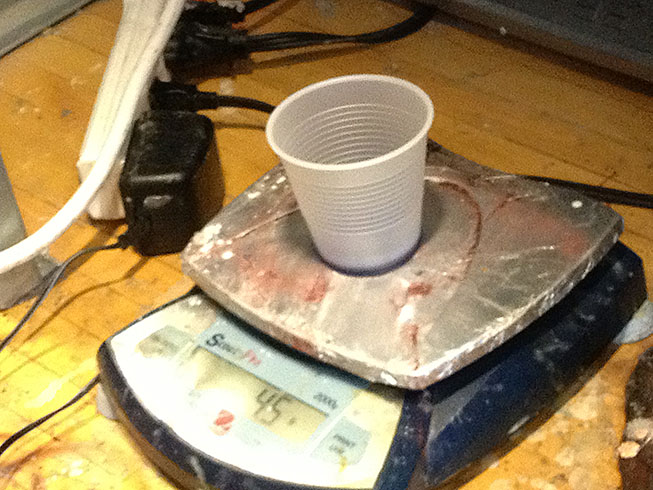 pot life - 40 min - after mixing, you have 40 minutes to pour the mold
de-mold - 24 hours - after pouring the mold you must wait 24 hours before the mold has finished setting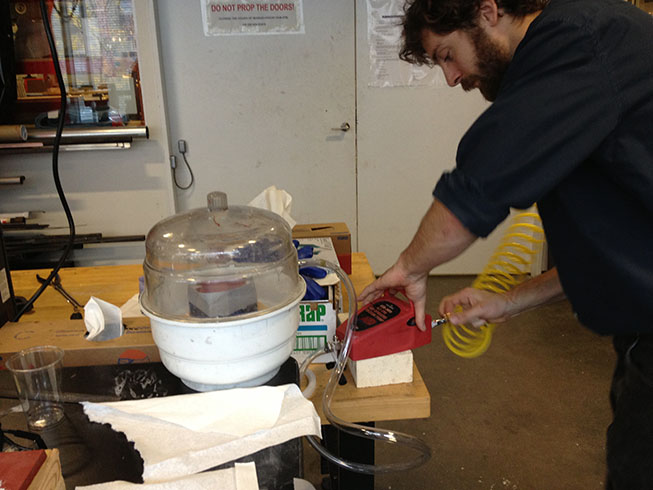 Pouring the Metal Babbitt
You need a partner to pour metal
General casting advice: Think about the pants and shoes that you are wearing
Place the mold on a piece of scrap metal on the metal table under the adjustable ventilation hood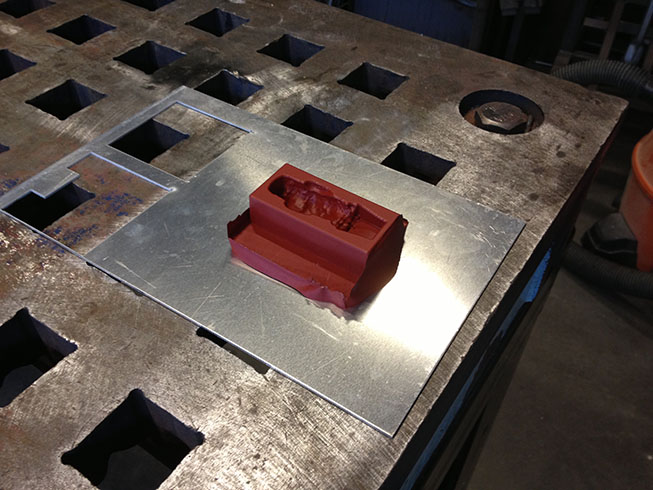 Place in the babbitt in the crucible, and melt it in the furnace

700 Fahrenheit
30-60 minutes in the furnace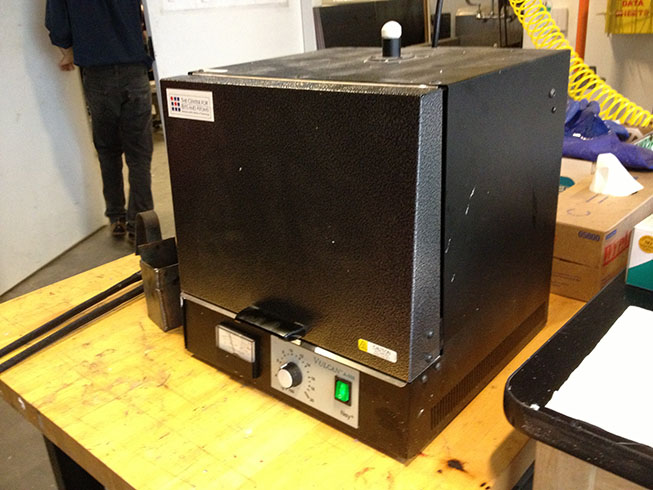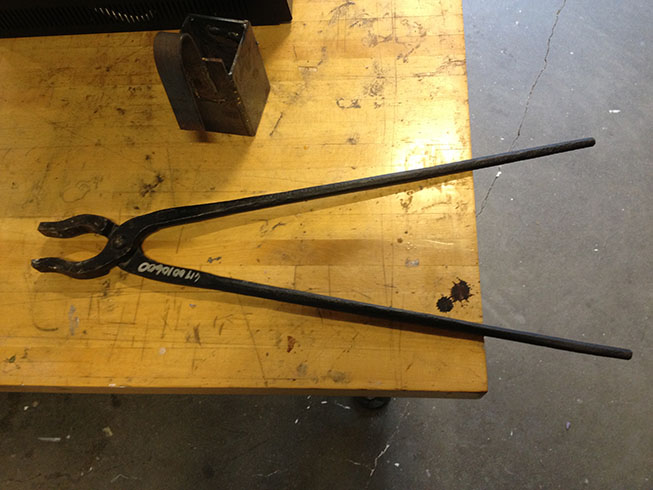 Practice the choreography before actually pouring. This is a complex action -- make sure you understand what needs to happen before you actually take the crucible out of the furnace
Open the furnace and take the crucible out with the tongs
Carefully move the crucible to the table adjacent to the mold
Here your partner wearing gloves will spoon the [JUNK] off the top of the melted babbitt and set it in the metal place next to your mold
Pour the melted babbitt