Week 3: Computer-controlled machining
Skills used: Fusion 360, CAM, Onsrud
For this week, our assignment was to make something big. I have been moving furniture around in my room the last few weeks trying to manage the storage of the fabric and art supplies that I've been hoarding during quarantine. I also had a goal of creating a space for my dog to sleep in my room where the light might not wake her up as early. So I decided to make a bedside table/storage/dog cave.
There is a heater next to my bed that creates an interesting challenge when buying furniture, because I can't push the legs all the way up to the wall which creates an odd gap. Since I was able to design the specifics of my table, I decided to create room for the heater so everything would be flush with the wall.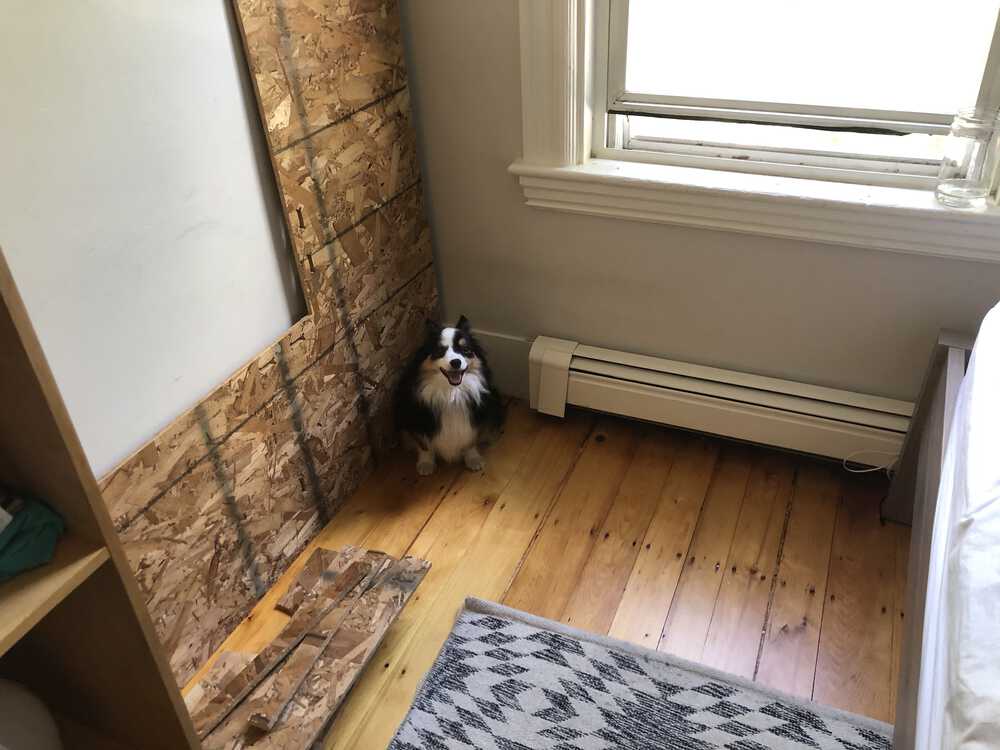 I originally designed a table with enclosed sides so that it would create an enclosed space for Nellie, but that was too large to fit on my 4x8 sheet so for this version I decided to use smaller legs instead.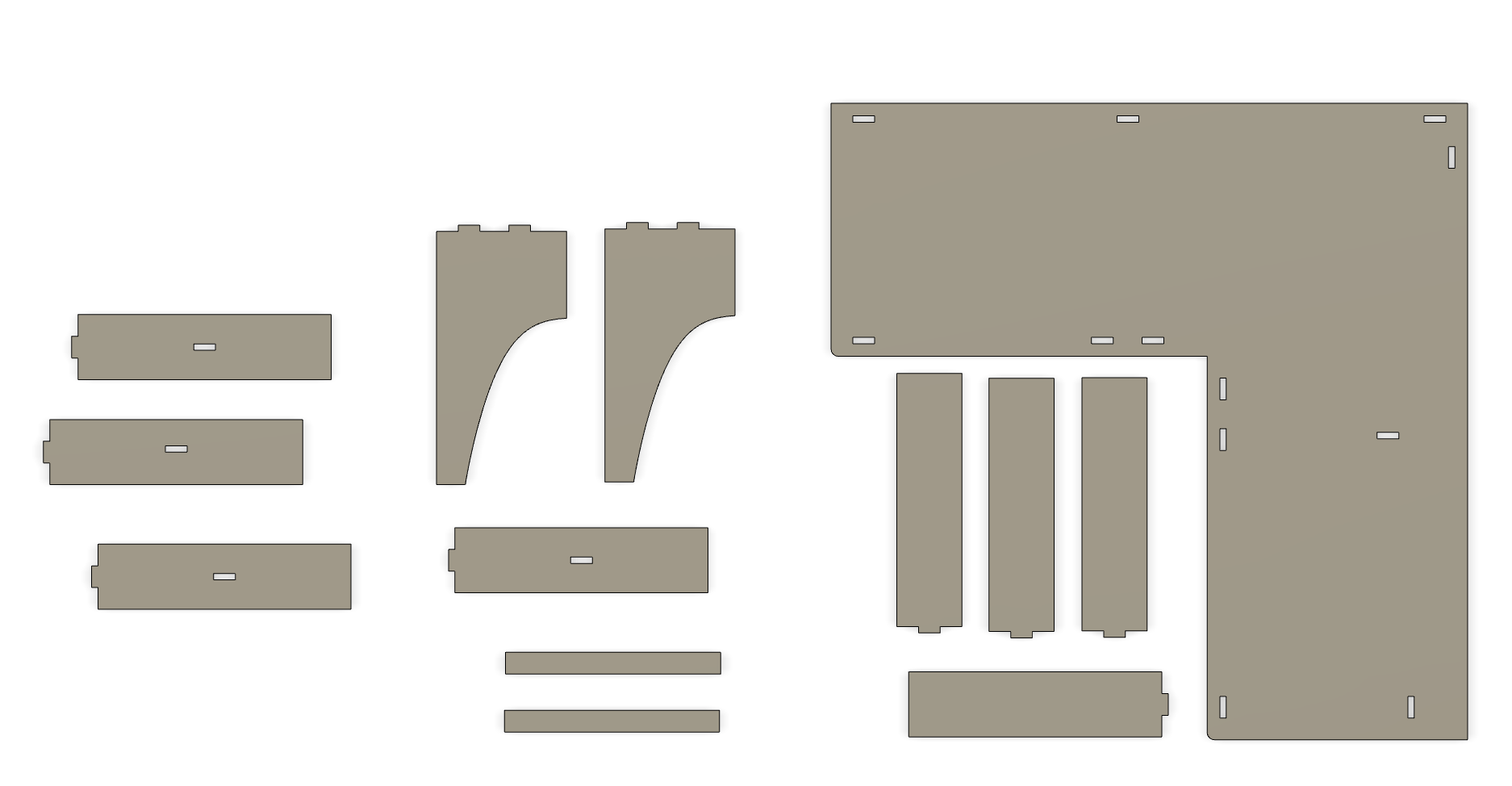 My design - at first it didn't have support going horizontally, but Chris in the wood shop suggested that I use those to make the table legs less likely to splay out. I'm still a little fuzzy on how exactly the CAD -> CAM process works, because it was hard to remember all of the steps that Zain did, but hopefully I can practice more this semester. It was really satisfying to see it taking shape on the Onsrud!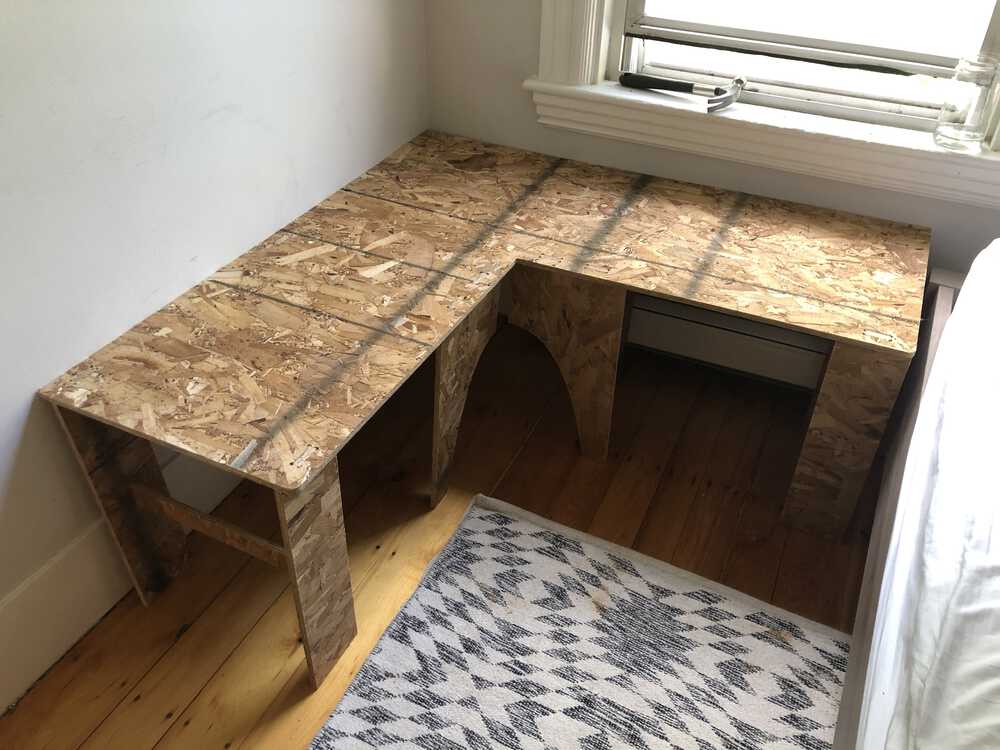 The finished piece. I'm happy with it overall, except I mismeasured the angles/dimensions of the hole for Nellie to go through to get to her bed so there is a gap. I also don't love the look of the open areas, as I'd rather they be closed off on the sides for storage.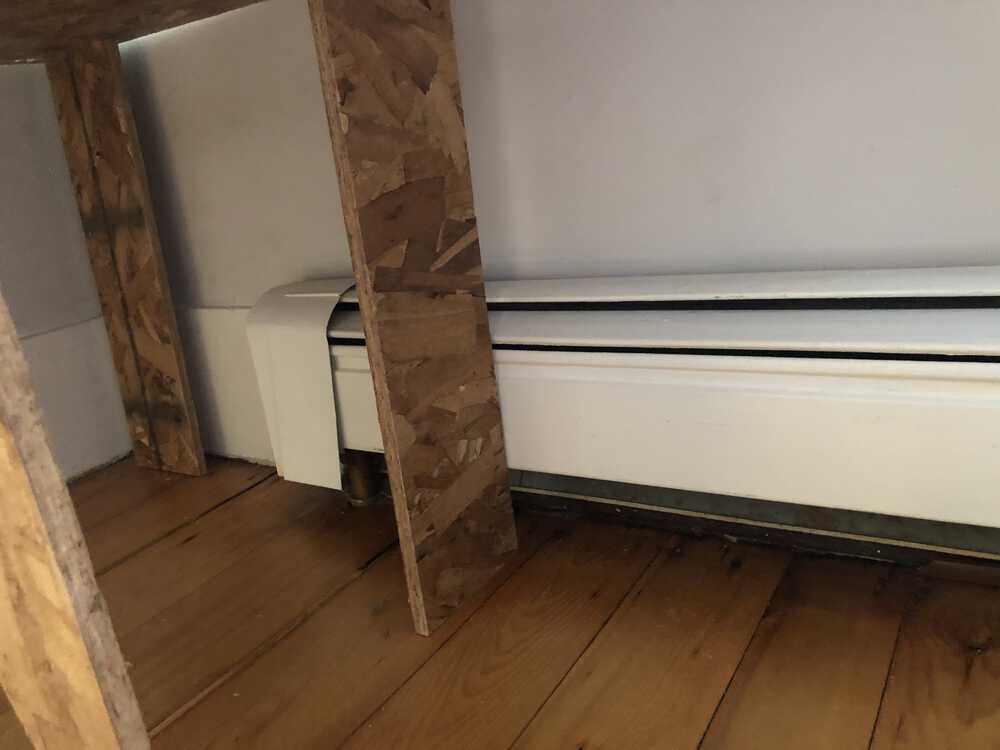 It successfully fits in front of the heater and allows the table to be flush with the wall.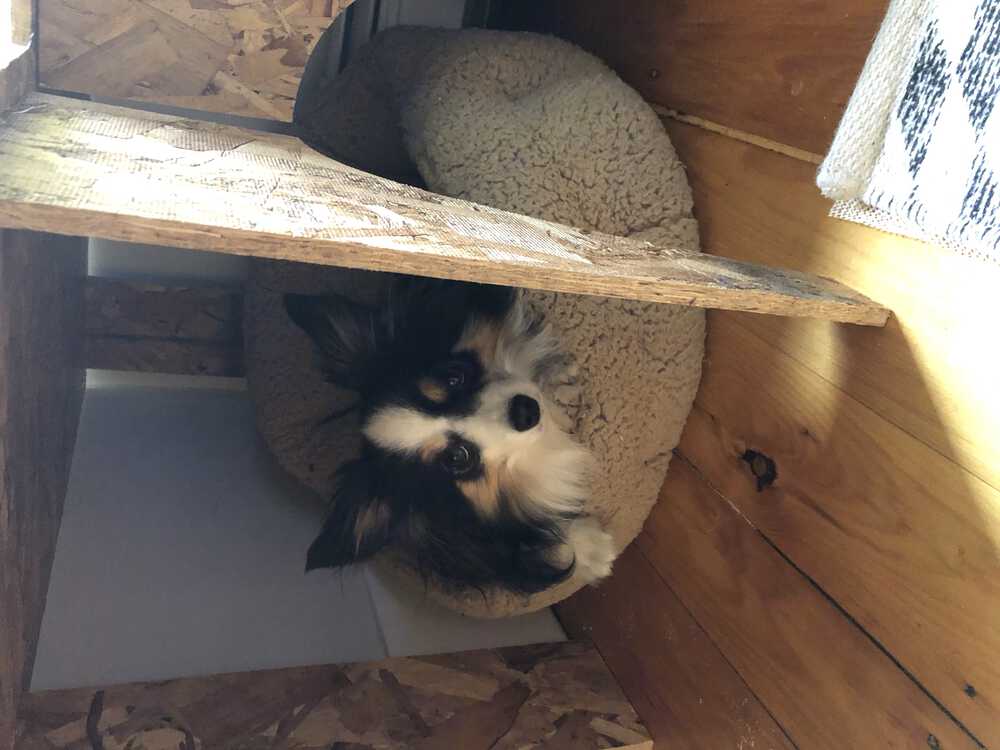 And it's Nellie-approved (although I still think I'd like to make an updated version with better wood and enclosed sides.)