Human Computer Interfaces
I Love You 3000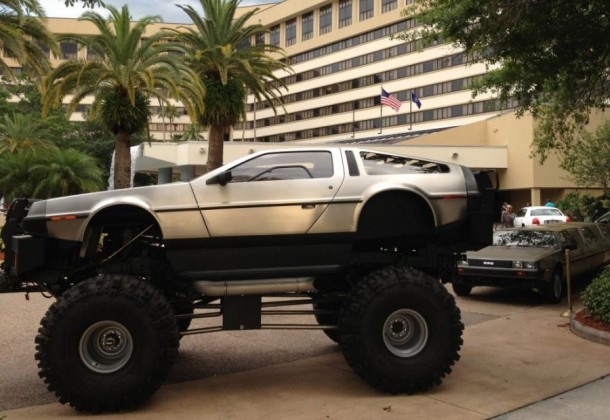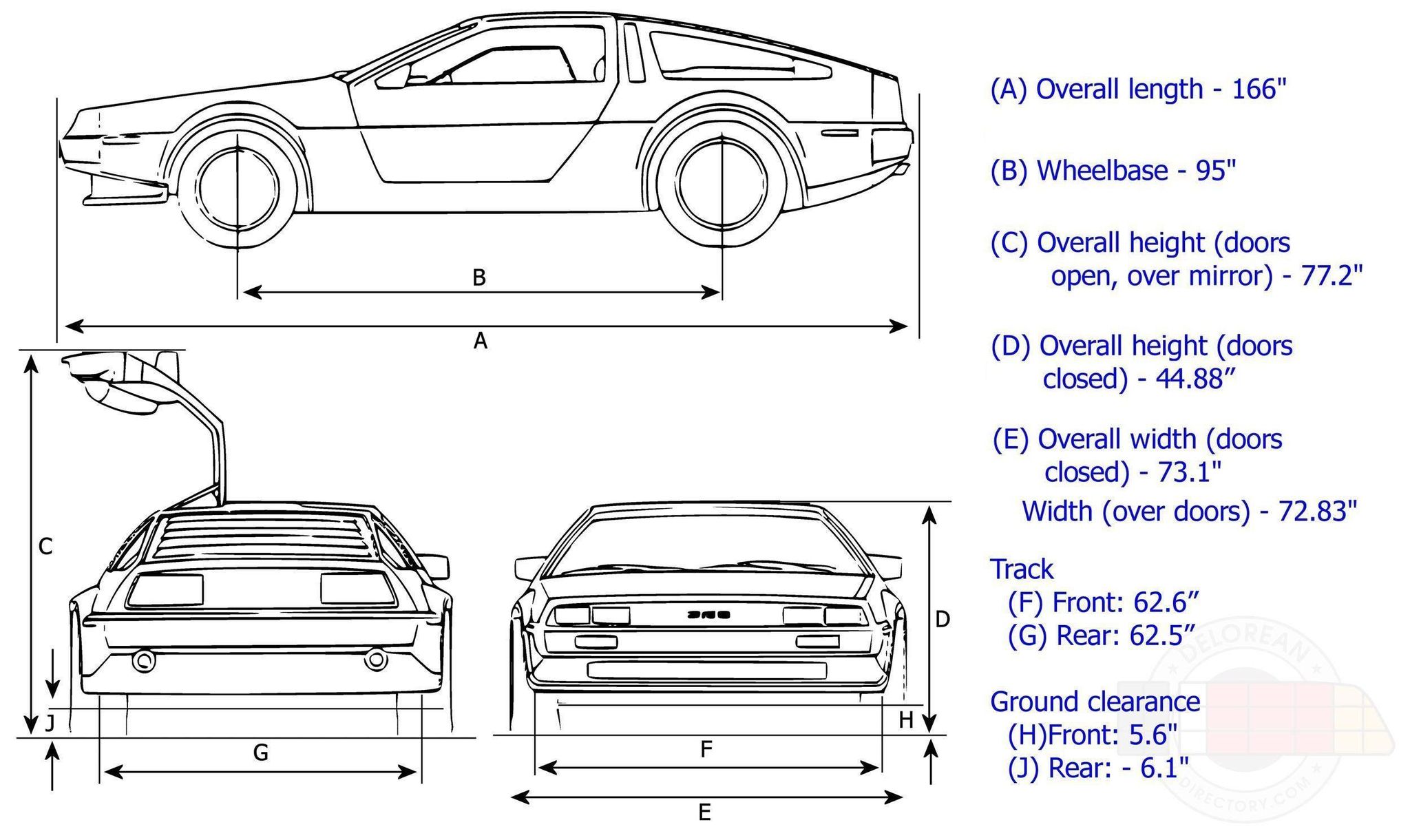 For my final project, I've gone through a few iterations. Initially, I wanted it to build off one of my prior capstone classes such as 6.101 - analog labrotory. Partly, since I was not able to make the PCB in the class due to time constraints. In that class, I made a two way radio complete with a battery charger and solar panel - everything was made from basic IC parts there were no IC circuits used. You can go here if you want to check out that project and find my project labeled AM Radio Transmission. However, after discussing my project with staff, I realized it may not be the best use of resources in this class. Since you need to integrate a microcontroller, that defeats the purpose of sending AM or FM radio signals since you can just open a Wi-Fi, Bluetooth, or another communication protocol via the MCC to communicate with another device. Thus, I changed focus.
Going off the theme of building off of work from prior capstones, I thought back to my final project in 6.111 - digital labrotories. In that class I made a Human Computer Interface device where you hand effectively turns into a mouse for a computer or laptop. I included the video above. However, here is a link to that project! Navigate to the project called EDITH to see.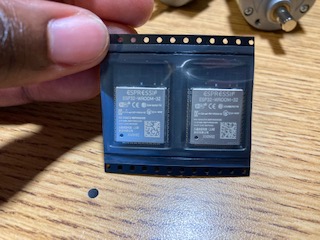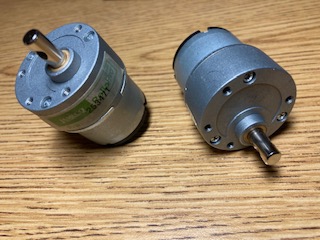 Thus, I thought it would be cool to build an RC car. I remember wanting one when I was younger and never getting one, so what better opportunity than to make my own! Also, I thought it would be MIT relevant to make it in the shape of a Dolrean. I modeled the dimensions after one. It looked better in the CAD file, but it doesn't look too disimilar to one and I can also post process it to get the Back to the Future vibe. As another note, I remember in high school when I took a CAD class, I designed a RC car, without the electronics and a terribly inferior turning system. So, this was a way to prove that I could do everything now that I couldn't before. As a side note, I managed to use every machine in the EDS, even the thermoformer - a bonus tool - minus the vinyl cutter, which was my favorite tool. If there were more time, I would have used the vinyle cutter to decale the thermo shell to make it look more like the Delorean from back to the future. Moreover, my project cost nothing as everything came from the lab and parts available.
At the end of the project, I realized that this RC car if it had a camera could fulfill something I wanted to do at the beginning of the class, but later forgot - a surveillance drone. Technically, this does count as a drone since it can be autonmous, but doesn't fly. But anyway, this would be a great way to keep track of crops if a field without having to move very far, if that is a concern. The camera will be done post final project, since I didn't promise that originally, but would love to incorporate it.
As a final side note before I get into my project, if you feel any detail is missing in this section of my website, check out the preceding weeks. There is a good chance I covered it there and not here. My final project took over 5 weeks, and even though I tried to document as I went, I put more emphasis on the week due than this section. However, that being said I attempted to make this section as complete as possible.
Consequently, I thought it would be unique if I could make an RC car that you control via how much you bend your fingers. However, as you will see in Week 7 Input Devices, flex resistors were not an option as the class would not be able to provide them due to their relative high expense and expected poor performance. Thus, I went back to the drawing board. Since, I still wanted to be able to control all of this from a glove, I thought it would be novel if I could devise the glove to be improved on my design from 6.111. Instead of touching your thumb to the base of your fingers, that can be awkward, I would put copper pads between the individual fingers so that when two fingers touched that would correspond to a specific movement such as forward, reverse, left, and right. I planned, if I had time, I would also do capacitive sensing to change the speed of the motors between a low, medium, and high setting. However, in our shortened semseter, the EDS did not have workable fabric, and I did not have time. Thus, I will rely on touching the pins together on my board. It is surprisingly ergo-dynamic - holding it in one and and touching the pins togher with your finger. This might actually be a more natural movement than my glove idea. However, let us get into the nitty gritty oh how I made the circuit.
One of the biggest challanges in this project and class was PCB milling. Builing the clank was fun and exciting. Surprisingly, it worked the first time around when I turned it on. With things like these, I almost never expect it to work the first time you turn on the power. However, the trouble would come later ;). And, that trouble came in the form of breaking bits. In total, I think I broke 2 or 3, but it was a good learning experience for me and the class. Originally, I was a little perplexed on why my bits broke, but it boiled down to a collection of things: Flattening the bed, watching the spindle orientation, zeroing the tool correctly, and toolpath speed and depth per cut. The bits broke for maybe one or a collection of these reasons - that would be my best guess. In the build, I think these things weren't emphasized in their ture importance, but they can really jam you up down the road. For toolpath speed and depth of cut, these things should be automatically resolved by Anthony's, Jake's, and Neil's tool optimization and MODS edits. However, for the bed flattening, spindle direction, and tool zeroing, the individual should be as cognizant of these things as possible. While I was still on campus, I used a copper plate to flatten, so that the copper plate would be my sacrificial layer and I could preserve the plastic base until I went home and would only need to flatten the bed once more in perpetuity as I do not expect to move the clank any further. For zeroing, I did it the way Jake recommended in the video, but I think it was just a hair to far down and eventually broke due to that. Instead, I use a method Anthony showed me where I put the bit into an untightened spindle and place the tip on the bed and lower the clank onto the bit, so that it is zeroed by the tool instead of the clank. It is a perfect fit.Another thing to keep in mind is that the spindle is set to 7,000 for spindle speed, however, during cuts you need to increase it to 10,000. It may not make a difference now with the optimizations, but it will definitely help your cut.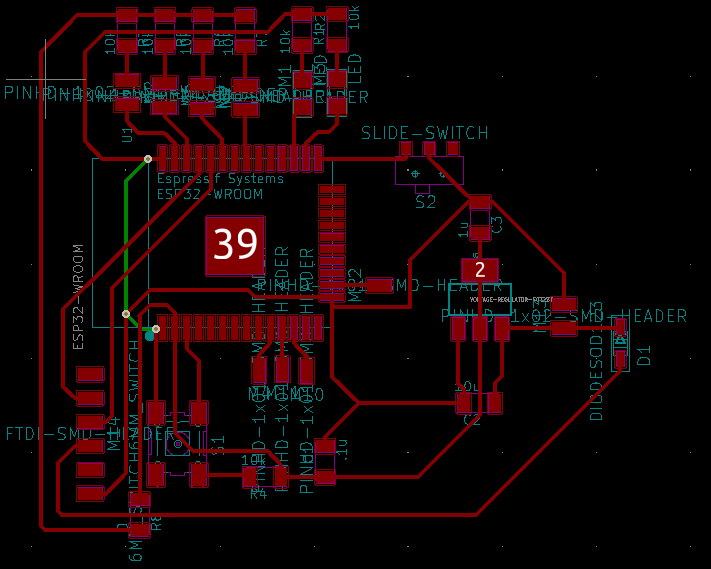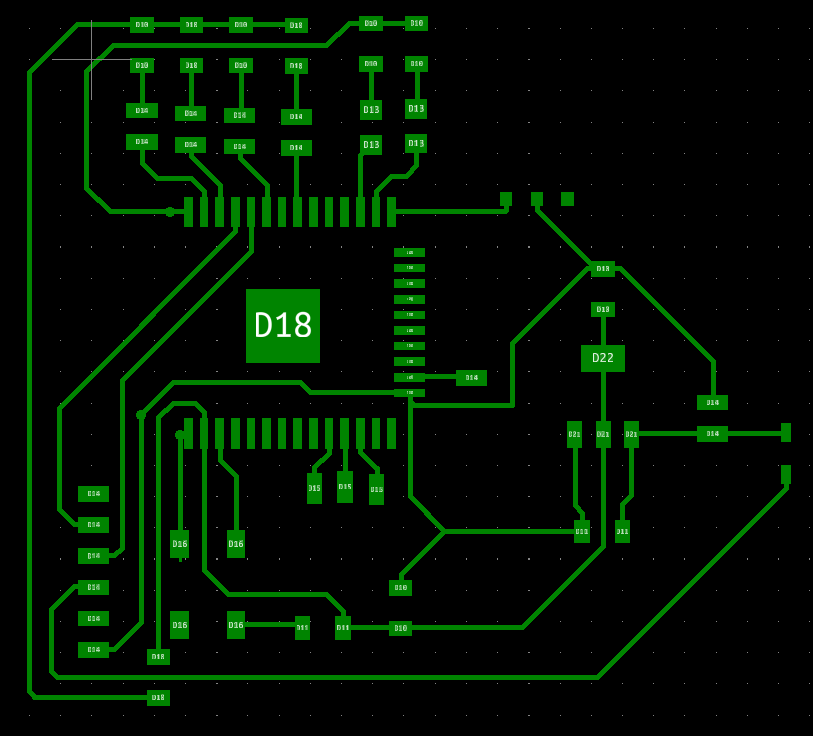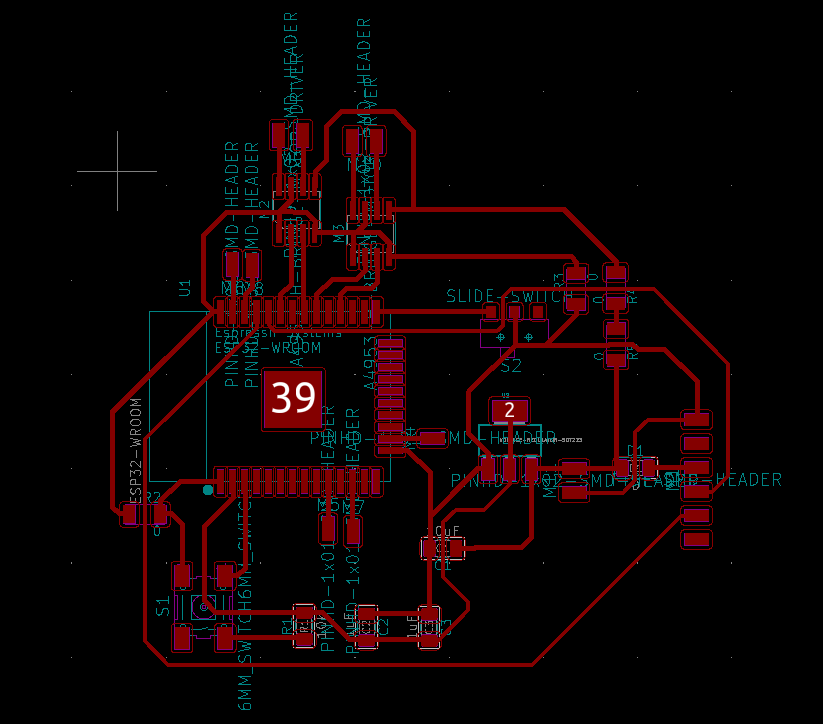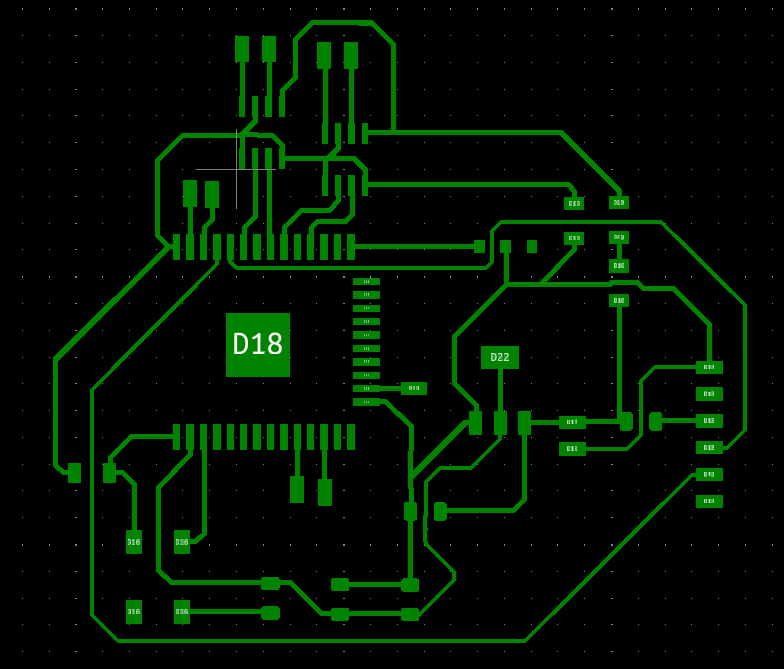 The PCBs are pretty well covered from Weeks 7 to 9, but it is still mentioning that perfecting the art of making relatively large scale PCBs in terms on number of joints soldered took me a while. There are not too many components and you could say that I am undershooting the programming capacity for the ESP32, but I am not too woried about those details. I use as many components as I need and not 1 more. To me, elegant engineering and design is the one that only uses as many compenents as necessary. I already had experience with the ESP32 and knew its capabilities and time was not on my side. It is better to go with the enemy you know than the one you don't. One could argue that I could achieve better power optimization with an ATtiny chip and a 433MHz chip, but I am not truly familiar with either. In a worst case scenario, I spend an extra week, figuring out how to work them. That one week extra week would mean that I cut out other parts of my Final Project. In this case, thermo forming the shell of the car. In short, I optimized to integrate as many aspects of this class as possible by not optimizing for specific aspects of this project. I want you the reader to know that. It is definitely possible to improve off of this project. I had four weeks from inception to conclusion. If you have eight weeks or start from what I have already built then you can go miles more than me in four weeks. I hope, time permitting, that after this class, I can keep iterating on my car and clean it up to give it a more polished, ready-to-sell stylization. Enjoy the rest of this article as I avoid giving a thesis and aim for a more entertaining, quasi-cookbook run down of how things went.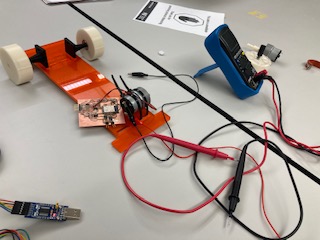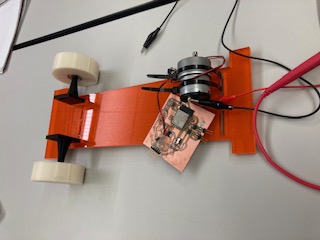 Now that I have gotten some salient information out of the way and given you the inspiration for the project, I want to talk about how I will go through aspeects of this project. First, I will talk about the glove, then I will talk about the car, and lastly, I will address any other lingering questions such as connectivity and programming. All of this is in no specific order. In the glove section, I will address the PCB creation process, soldering, and debugging. In the car section, I will address the the drive traing, motors, the wheels and support, the base, and the shell. In the programming and connectivity section, I will address how I programmed the boards and how I cnnected them together through a relatively new ESP wireless protocol, ESP-NOW.
Something worth mentioning is that whenever I tried to run the ESP32 from my laptop, I sometimes encountered brown outs, like the board for the ESP32 was trying to draw too much power from my laptop. However, I didn't think too much of this since I also had the battery power option. But, near the end other people asked me about this since they knew I was using the ESP32 and they were trying to use it and encountering similar difficulties. I wish I had explored it. Originally, I thought it was the motors, but I suspect it to be the voltage regulator. However, I am not sure. I will try to investigate now. The one thing that I did wish to add to the battery connector was an on/off switch. This way I could save battery power and leave the battery in when I am uploading code and storing it. I did use a diode to halt power flowing into my laptop, but better safe than sorry.
For both, boards, I used the ESP32. Consequently, the layouts are similar, the only differences are the H-bridge/motor and LED/input connectors. All parts are from stock except for the motors which the EDS was able to provide. On the motor ESP32, I used two H-bridges so that I could alternate directions the motors spin, forward and backward. On the LED ESP32 board, the LEDs were left over from a different week, but I thought it would be helpful in debugging, so I left them. However, I didn't need to debug, so I left the LEDs in their original configuration, light to specify which input is being received. On both boards, I left numerous pins to empty pads in case I needed to use them later. It did come in handy, one of my pins was outputting like it should so I used magnet wire and jumped a wired to the intended position after cutting the trace to the other pin. Overally, the boards were the central part of this project. I connected them via ESP NOW a low power WiFi protocol that is a two way message protocol via MAC addresses. Origininally, I thought I may have to connect the two boards via wires as I wasn't finding too much on Bluetooth, my first intended protocol. However, I realized go big or go home as bluetooth's reception distance is poor and connecting can be finicky. Then, I tried setting it up as a web access point, but had difficulty with a library. Finally, I gave in to looking at ESP NOW. It was a protocol that I had never heard of due to it being new. I was hesistant of it for that reason, but I am so glad that I am using it. It connects fast and works well. Look at my code, linked at the bottom, to see how it operates.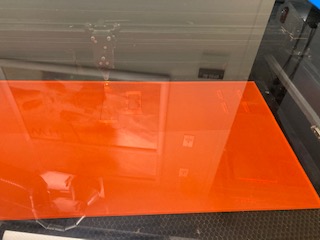 For this project, I also 3D printed and laser cut. I laser cut the board of the car as it was too big to 3D print and much faster and easier to laser cut acrylic. With the acrylic I put rectangular holes to secure the motors, the front wheels. For the PCB board, I planned to either use hot glue or double sided tape. Not too much to say there on laser cutting overall, it was a standard process. For 3D printing, I printed the front wheels, front wheel holders, back wheel axels, and back wheels. This process took a while on the nice printer in the EDS, the prusa I believe, but it was worth it as the resoultion was extremely nice. Funny enough for the axels, I somehow got the distance right for the hole between the bottom of the motor and its top. So, I didn't need to reprint the part and could place th lynch pin in perfectly, first try. But, luck always balances out.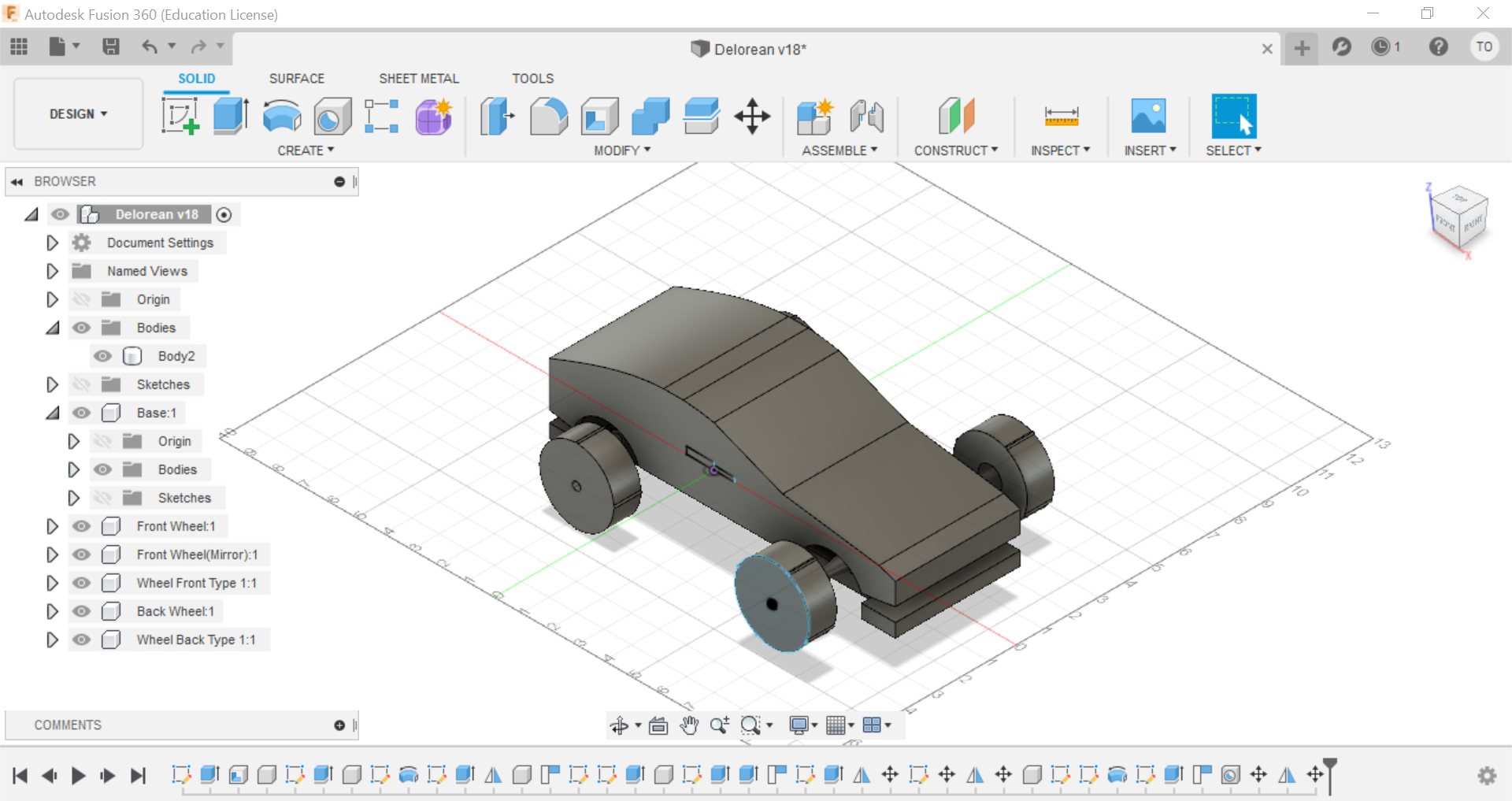 Above is my car in CAD. Additionally, I will also include my CAD files as a step file here.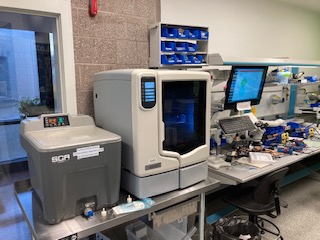 Once I printed the wheels, I used exact distancing to know how big I should make the end of the axels for the back wheels and how big the holes should be for the front wheel to place a bearing, allowing free movement to spin. Admittedly, the front wheels were easy, but the back wheels were not as simple. The bearings were actually left over from the clank. Problems between the bearings and front wheel came about because I placed the bearings too deep into the wheel. Really, all I need was to make it flush in the hole and not put it all the way in the back. To reverse what I did, I used a heat gun to soften the wheel and free the bearing. After letting it cool, I placed the bearing back into the hole and made it flush.
By the end of this final project, I was swearing by hot glue,it's how I secured everything in this project so there is no woble. I'll hit on this again later.
As a funny fact, one of the connectors between my 9V battery and the connector circuit board broke 30 minutes before my final demo and my video, so I had to go into emergency surgery to resolder the connection and seal it with hot glue, so that it wouldn't fall out again. The surgery was a success!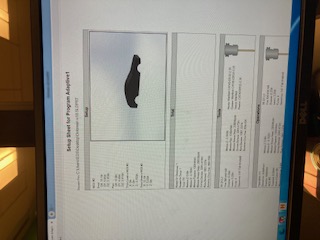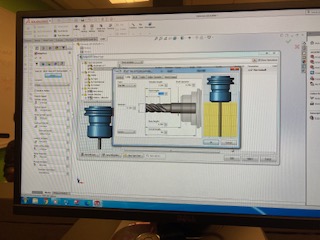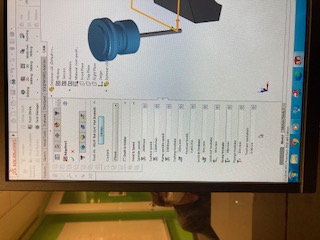 Milling the shape of the car was perhaps the most fun part of the final project. Mainly, because it meant I was done with everything that I said I would do. But, partly, because it meant I got to interact with SolidWorks CAM again. If you remember, I had some difficulties during the molding and casting week, so this was an excellent opportunity to gain more fluency for the system. In the photos above you will see feed, speed, and depth rates. I thought it would be nice to include, but they are not anything out tof the ordinary. The only thing worth mentioning is that for the mill in the EDS, my block of foam was so big that I needed every inch of the tool to get the job to only be done by the mill.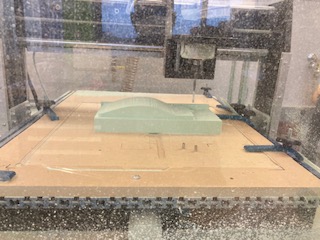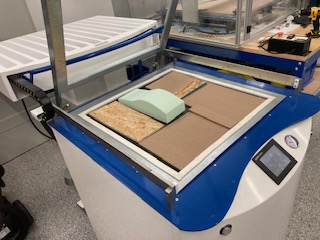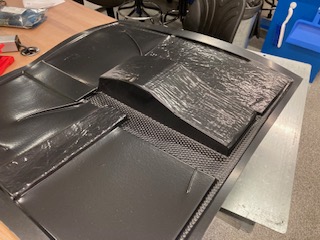 Thermoforming was also a fun, but frustrating experience. It was also a bonus machine that I got to use. As a side note, I can officially say that I used every machine in the EDS workspace. Getting back on topic, thermoforming was fun because I got to take this big, relatively in flexible piece of plastic, melt it, and then blow it up like a ballon. However, it was also frustrating because, I had to upgrade to a bigger thermoforming window, but my piece was still relatively small for that window, but inches to big for the smaller machine window. If I had a smaller window, it definitely would have come out better even with 5-10 attempts, but I am still satisfied what I was able to get from the machine. Better, in fact, since I didn't have to 3D print it meaning that it came out light and easily replaceable.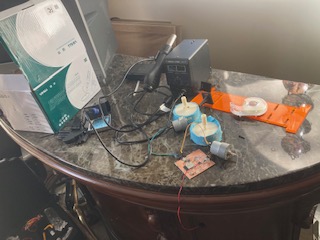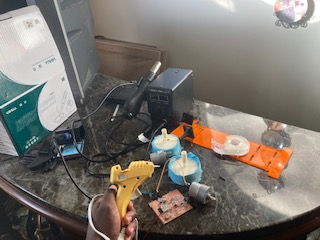 Above and below, you will see some scenes from my at home lab. I didn't have to use to many parts as I was able to complete 90% of it on-campus, but I did use the soldering station to secure wires from my motor to my board. Originally, I wanted to use alligator cables, but they were loose and to long to comfortablely put under the thermo shell. More over, I also ended up using a ton of hot glue. This wasn't in the kit, but I was able to get some from my mom who is a teacher. I used hot glue to secure the motors to the acrylic in conjunction with zip ties, I repeated these steps with a few coats/rounds of hot glue. Also, I hot glued the front wheels into their slots so that they wouldn't fall off in motion if they got too loose, and to secure the oomoo to the 3D printed plastic wheels. You could say hot glue held my project together (pun intended). Interestingly, I brought zip ties from the lab home, but I could only find one, so I managed to slip off the zip ties from the clank that was shipped home, using a technique that doesn't snap the zip tie in half.
To make my wheels slip-proof regardless of the surface, I oomoo'd the wheels, by taking a wheel and putting inside the cardboard of a roll of tape, then I poured oomoo into the hole and let it solidfy. My first try wasn't great, but I got better as it went along. I did the process six times - I had two spare wheels. Next I hotglued the oomoo onto the wheel, so that it would slip off when turning and cut off the rough edges. Honestly, the process went a lot better than I expected. However, as to be expected, the wheels with or without oomoo work best on carpet, more friction.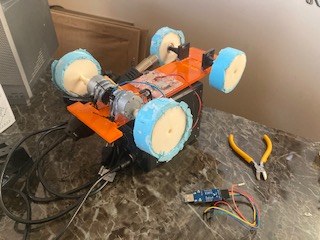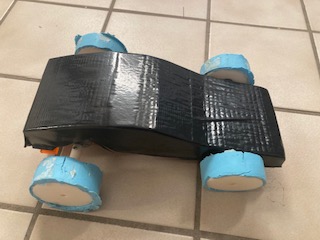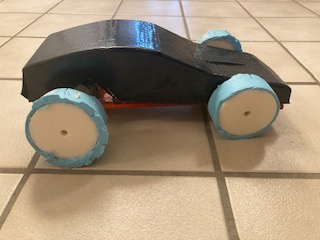 As a final word, I have truely enjoyed this class and have learned so much. It has actually made me want to work in a machine shop, but who knows. I hope you have enjoyed my projects over the weeks and maybe even feel compelled to replicate one! Thank you for bearing with me through my ramblings and projects!!!
View my final code for the motors here
View my code for the controller circuit here
View my code for video streaming here