Diana Yan // Tracking Page
L A T E S T U P D A T E S
A Laser Cut, Modular Utopian version of Jake's Roller Coaster Tycoon Axis...in the works. Still need to do more kerf adjustments and incorporate snap fit details.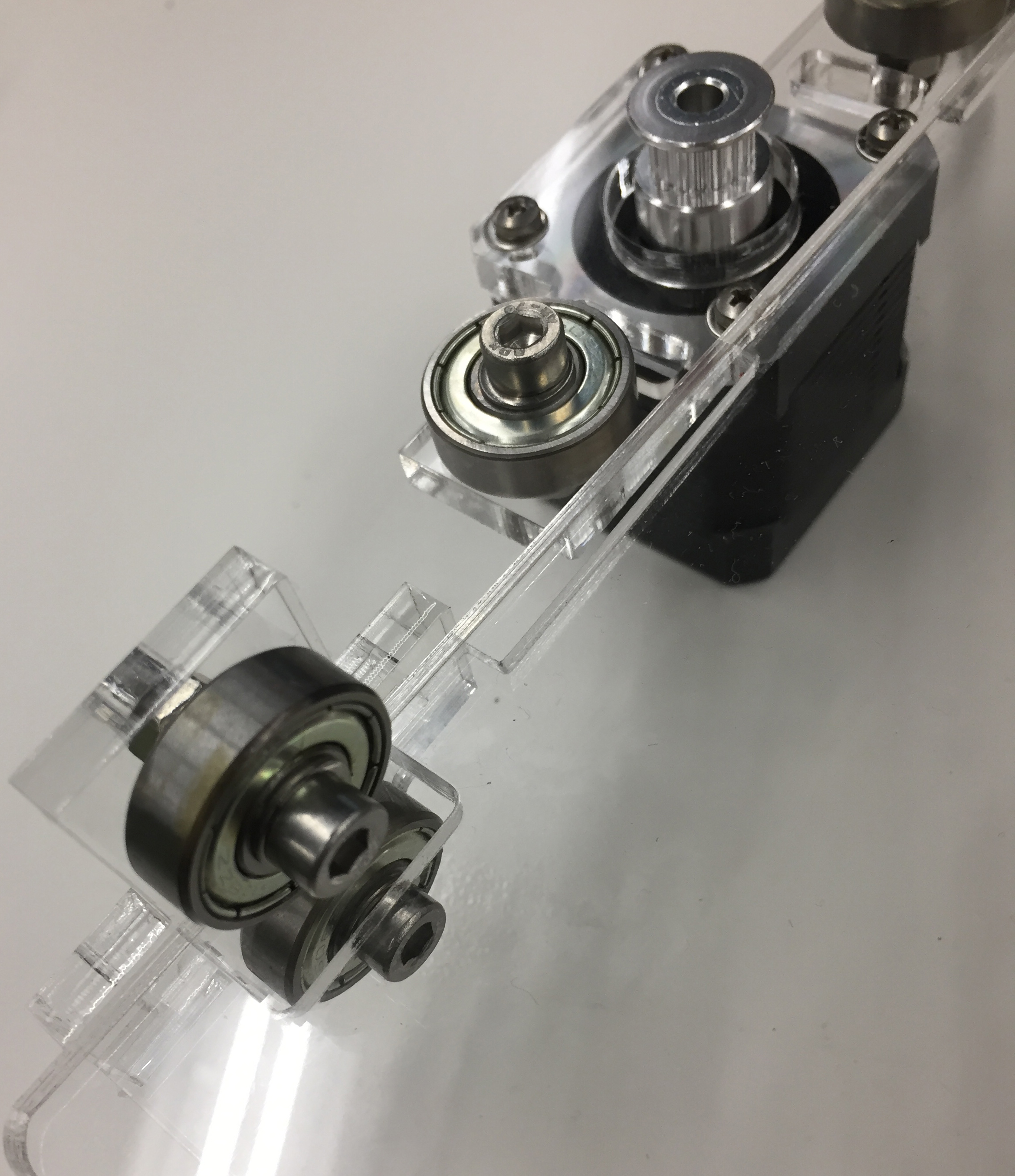 M A C H I N E S
To start off, here is a machine that I like very very much by Daniel Debruin. Below - a closer look at the 'guiding mechanism', a hand bent rod that acts as moves the print plate creating the profile of the clay vase.
K N I T T I N G
After falling into a youtube rabbit hole, I found another machine i like very very much. Behold - a Vintage Sock Knitting Machine. Around 14 minutes is where she begins the heel. Here are some photos of one of these machines from Old Tymes Stockings.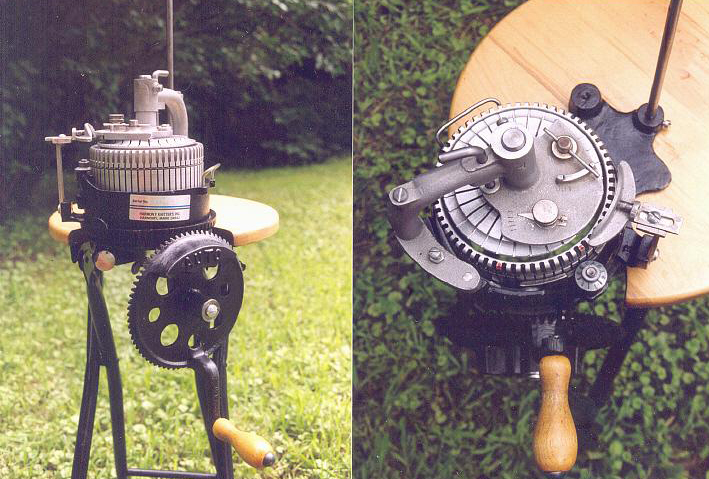 Here are some current commonitized knitting machines: Addi-Express // Openknit // Kniterate // on Etsy
D E T A I L I N G [snap-fits]
Currently I am most interested in this snap fit detailing. After helping Rob with a rebuild of Jake's CNC, I understand the allure of snap fits. To get started, here are some downloadable snap fit files from Stanford's Transformative Learning Technologies Lab.
On a tangent but related note, here are Japanese wood joinery GIFs from my favorite twitter account.
I am going to be ambitious and aim for a reversible snap fit with some compliant mechanism. Here is the first pass: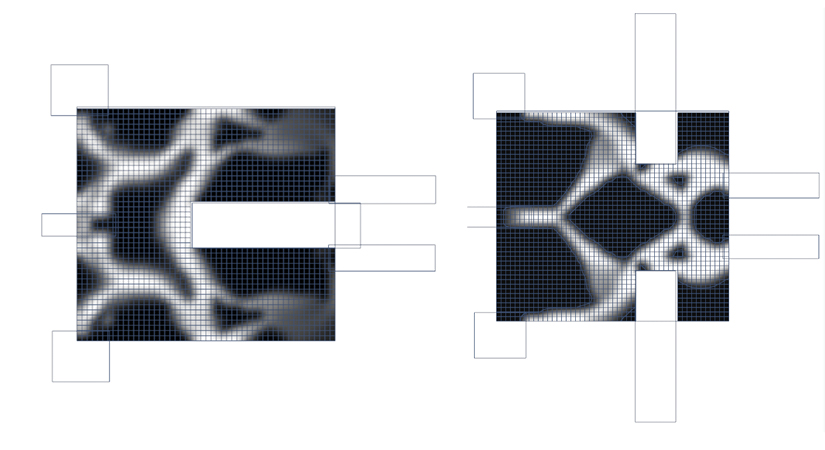 Laser cut tests below. While they did snap they did not make a good fit.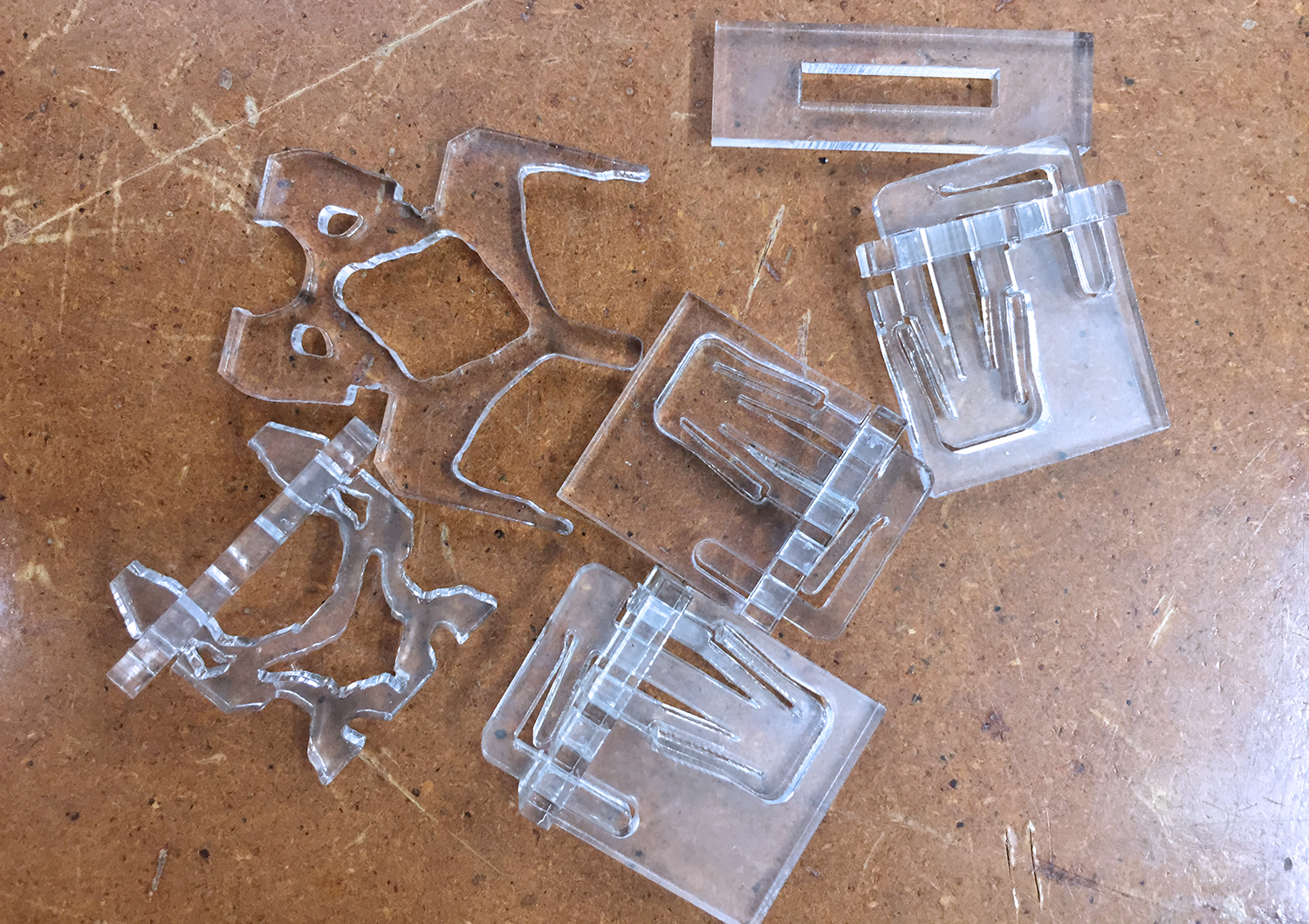 I didn't think it was going to work, the arcylic was not nearly elastic enough. But I tried it anyways and then found a really helpful paper on Use of Snap-Fit Fasteners in the Multi-Life-Cycle Design of Products . More to come -
T E E T H
Week of 3/19 - As part of a class goal, I took on Jake's suggestion to attempt some rack and pinion teeth in Antimony. Below - a screen shot from the history of Jen's Fushion 360. [It looks like an approximate spline of part of a cycloid]. Then - the Antimony attempt. I tried to just use the cirle and rectangle components. It's not mathmatically correct - and probably needs to have a proper cycloid scripted?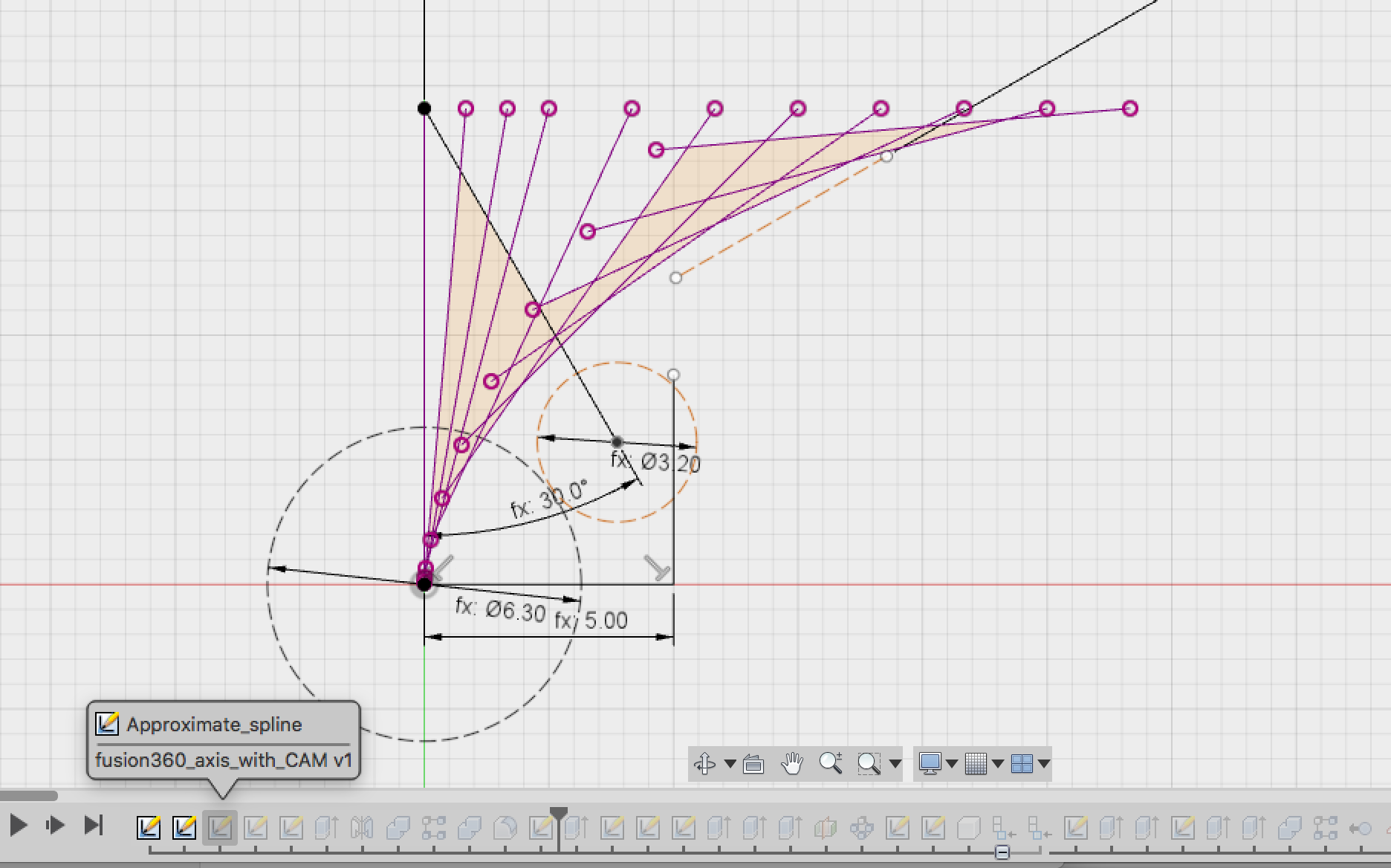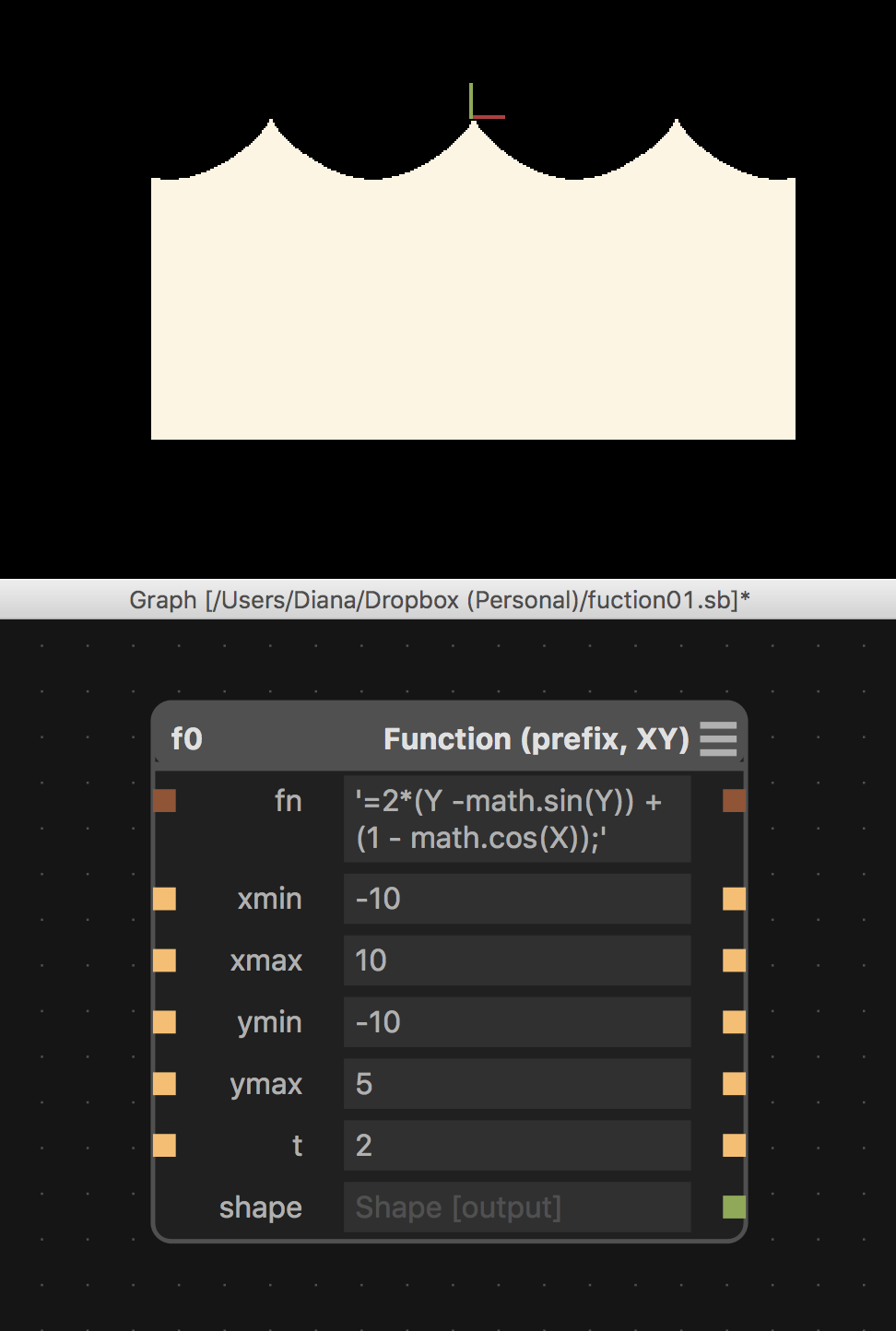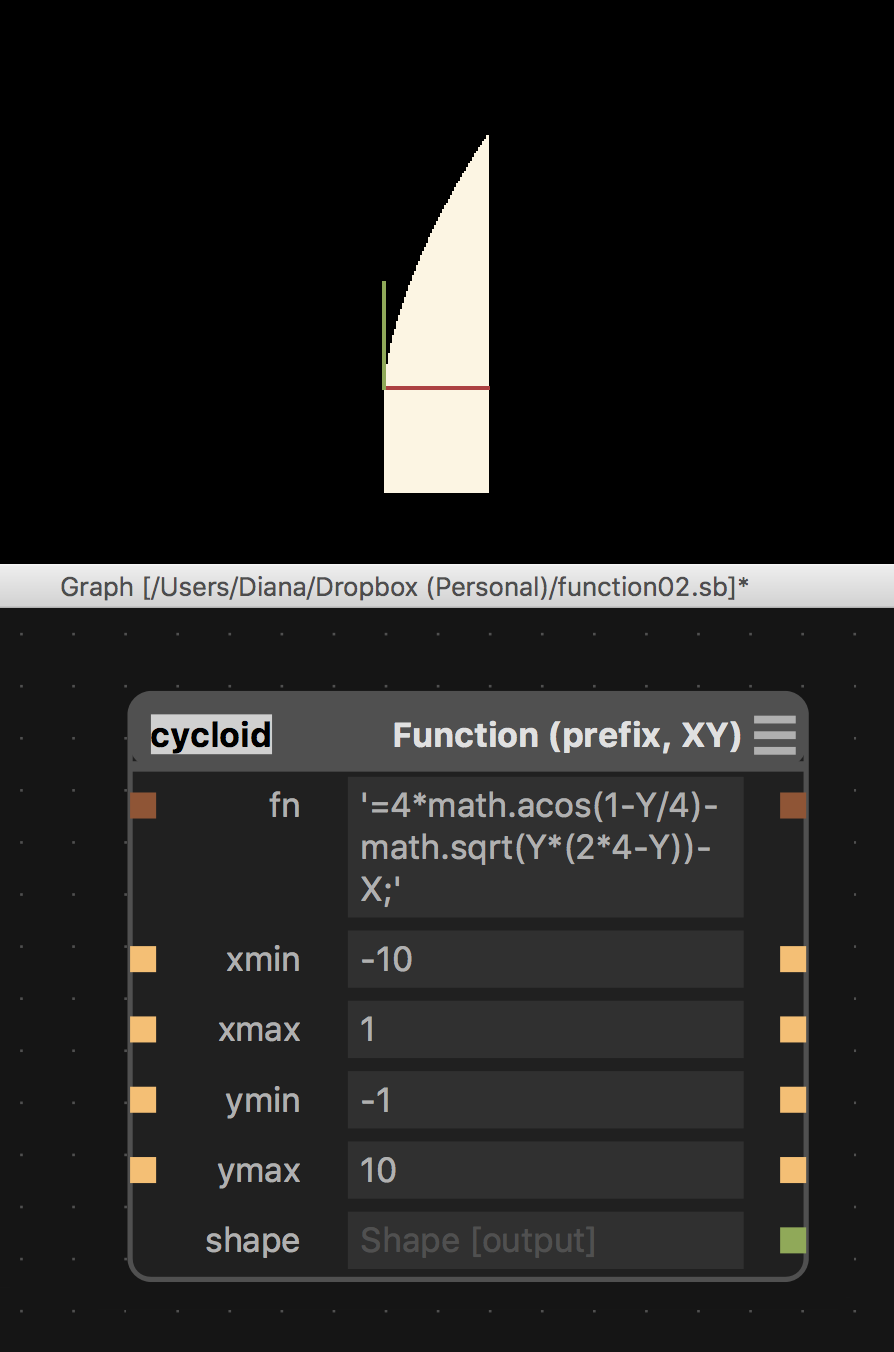 Analog/Digital Control M O D U L A R - M A C H I N E
Machine Project Thoughts - I'm approaching the Global Humanitarian Lab challenge for a modular fabrication lab with some optimistic scepticism. I would like to integrate a hand crank onto the motors so they can be used as simple hand tools like a drill press if needed. This is based on this mill in our machine shop that has both CNC and hand crank options.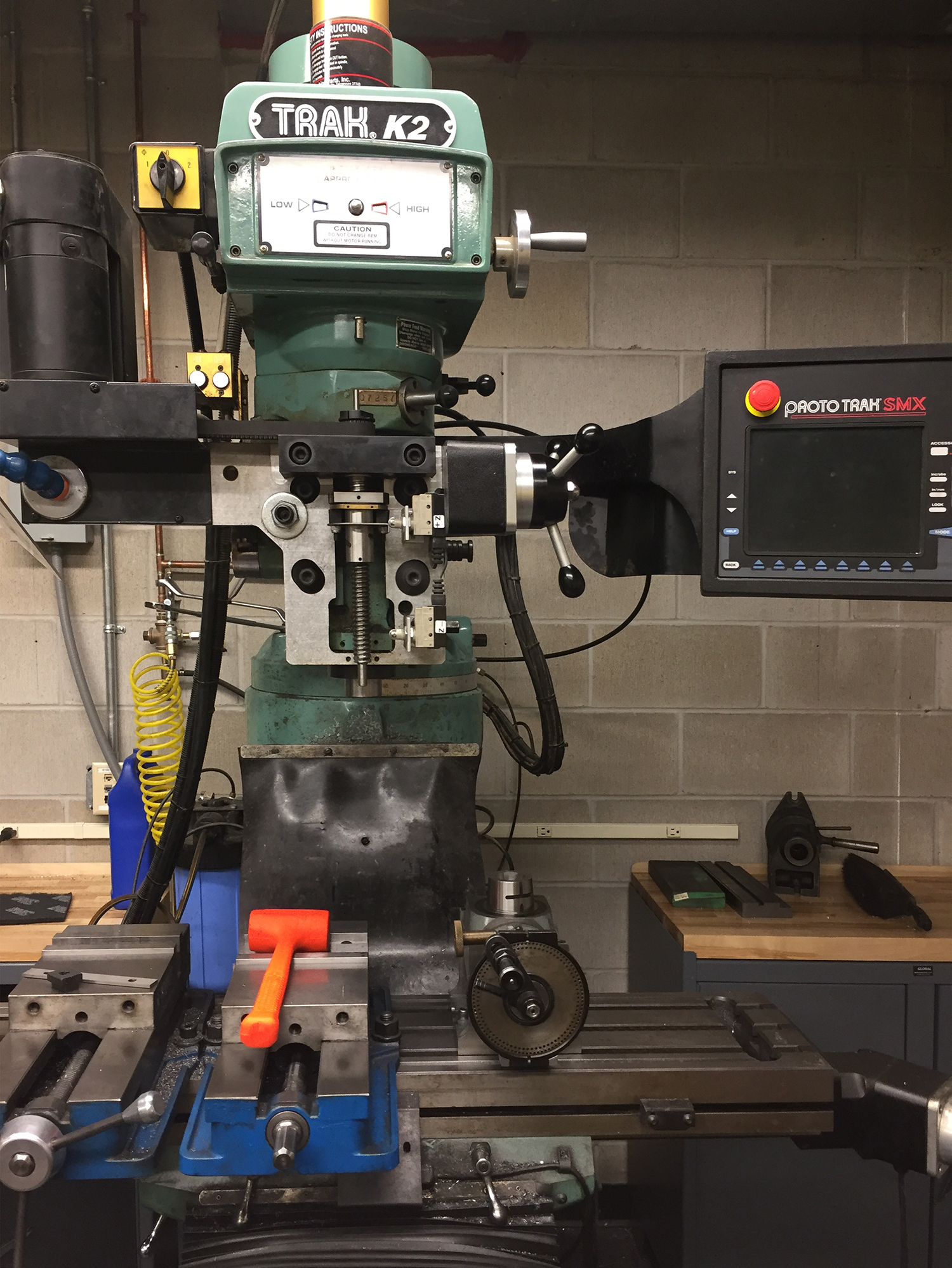 The crank is mounted directly onto the motor [so it's also really fun to watch when running because the motors move the cranks too and it looks like a ghost is making some parts].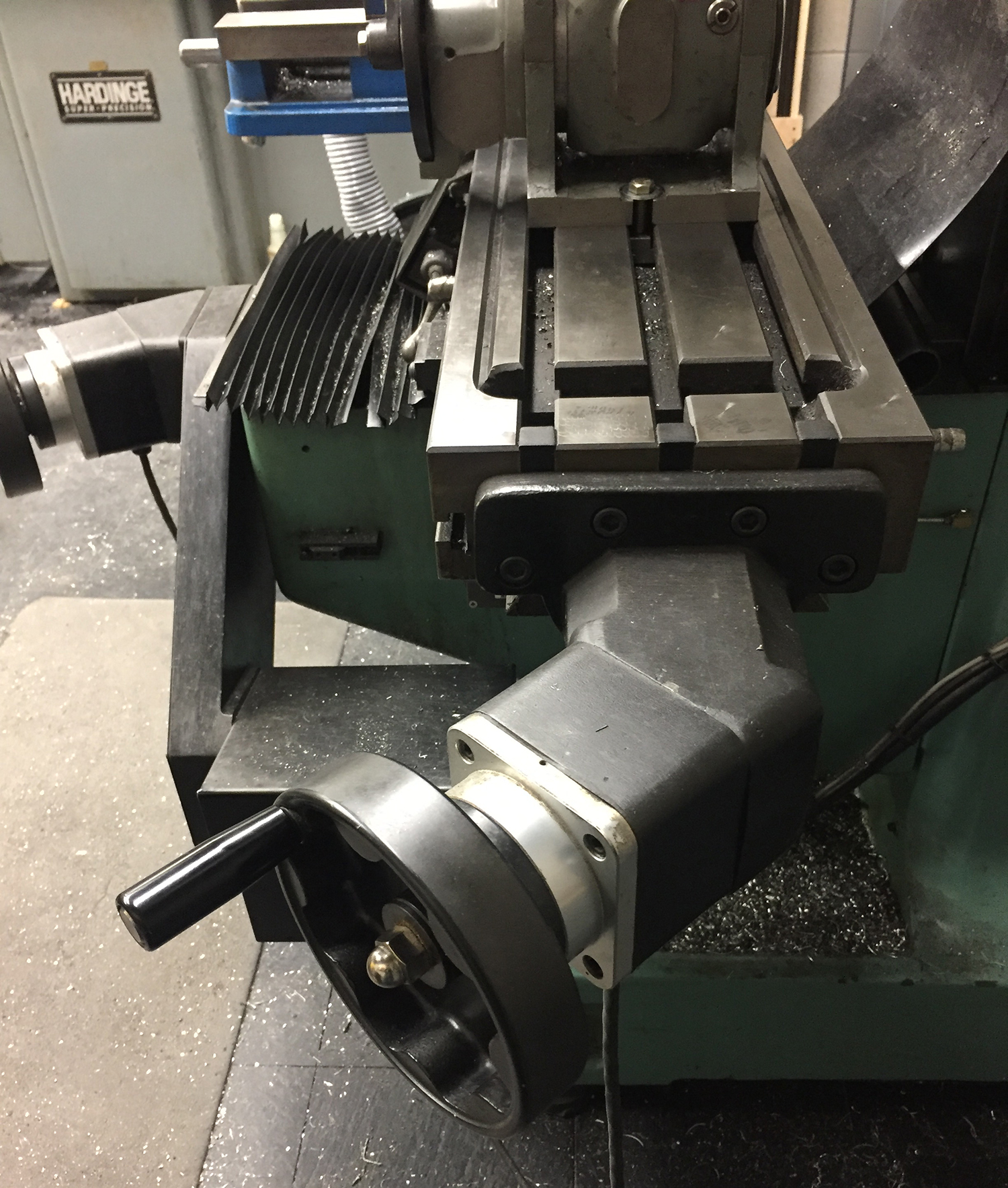 Below - Quick sketch of a one axis mod with a manual component [these will be heavily based off of Nadia's reconfigurable stages but stepping up from cardboard to plastic or aluminum]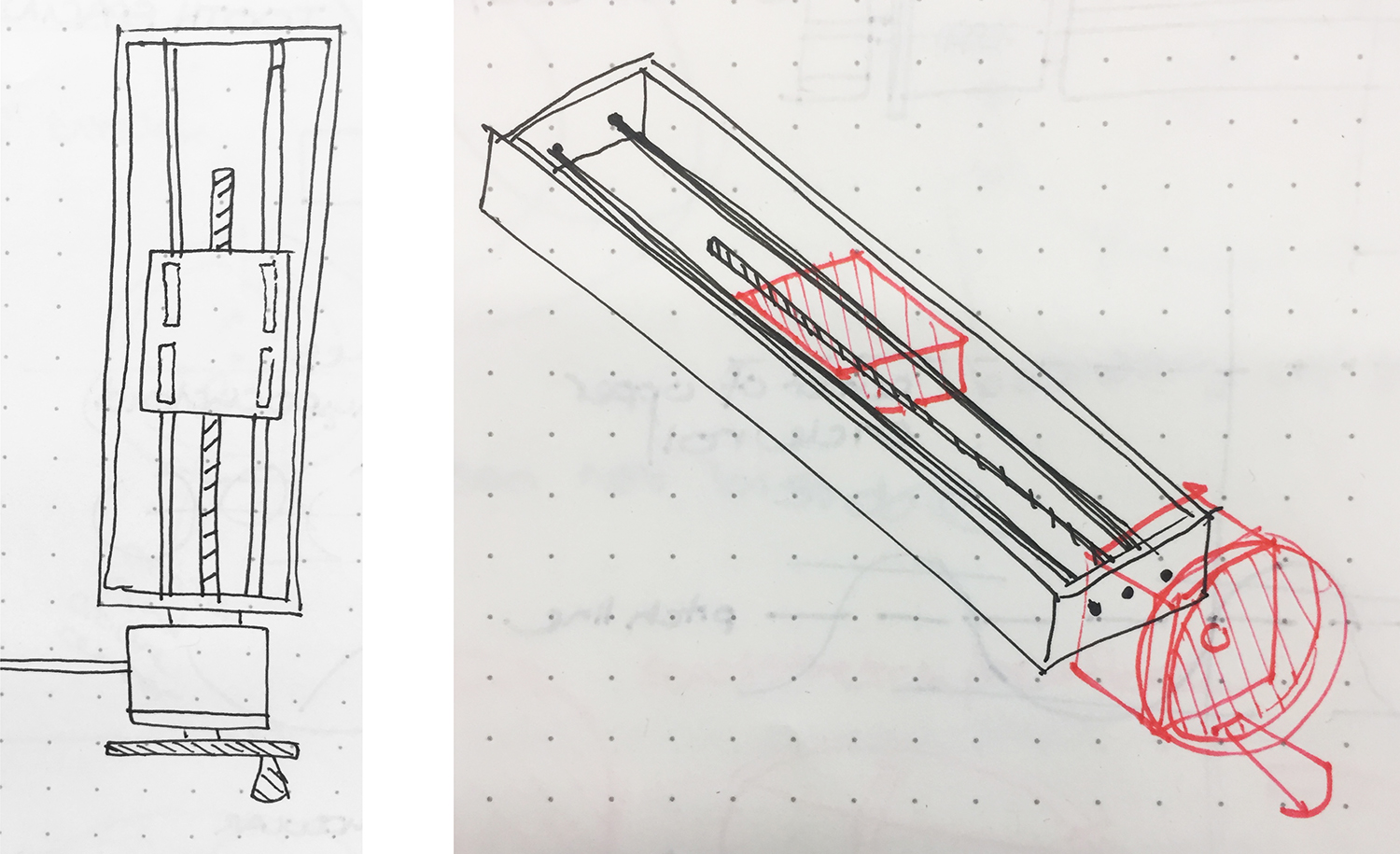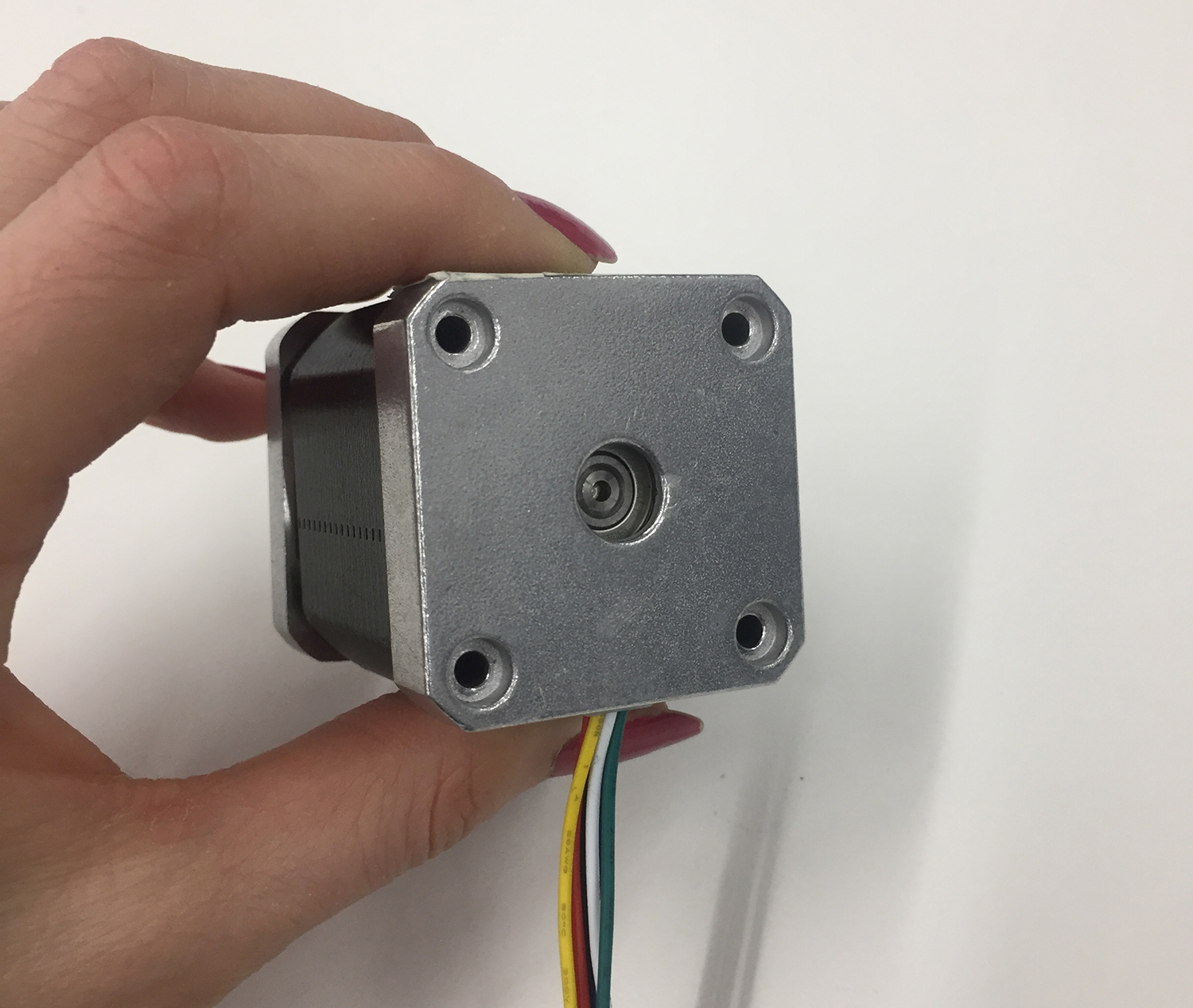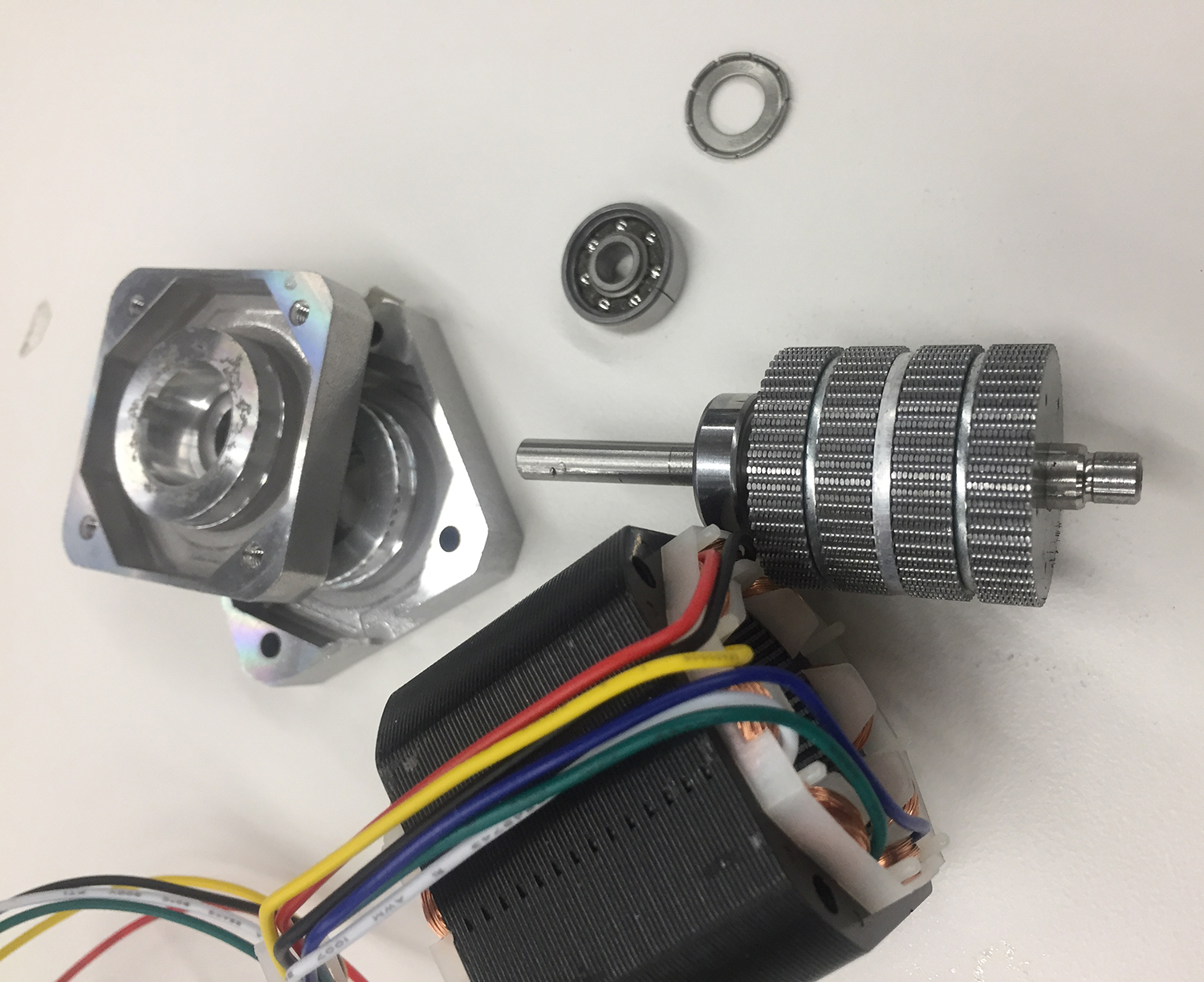 Updated sketch - In addition to swithcing to a brushless motor for positioning, I'm imagining a second fixed mount opposite the motor.