DAVID A. MELLIS
MAS.863: How To Make (Almost) Anything
Week 2: Laser Cutter
Modular, press fit wooden cars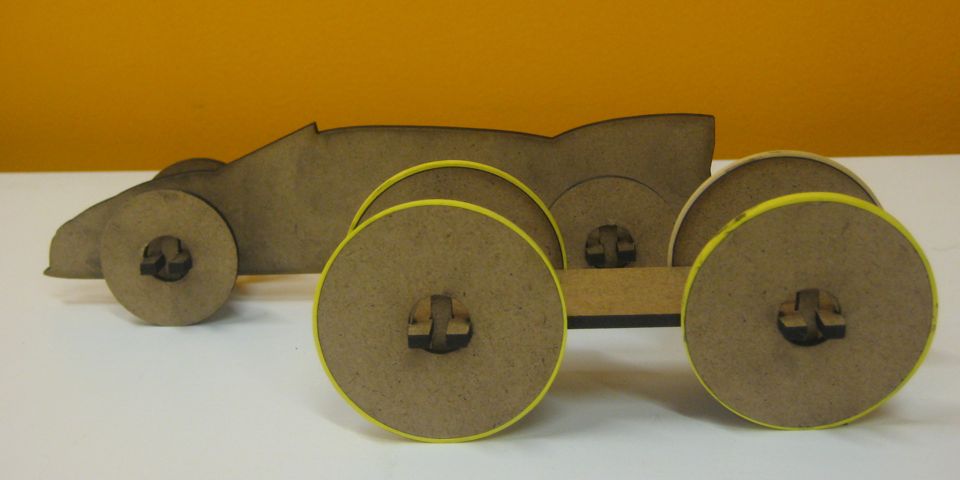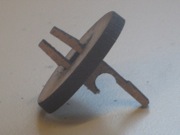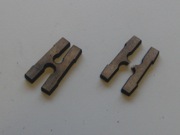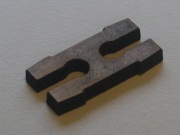 Early attempts at making press-fit wheels and axles. The material is 1/8" hardboard (masonite), about $2 for a 10x14" panel at Pearl.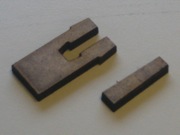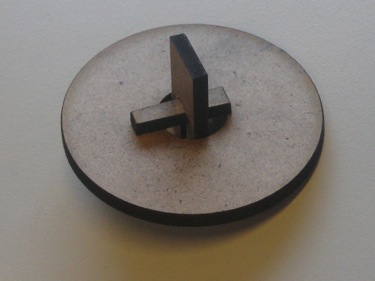 The axle design adapted to make room for a peg, which keeps the wheel from rocking back and forth.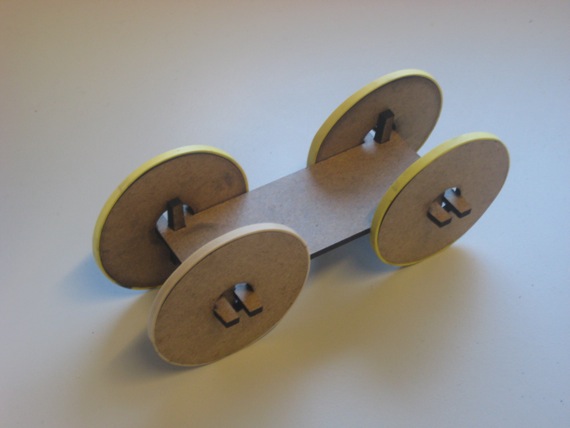 A car whose body contains four axles of the previous design. The rubber bands (Hannah's suggestion) provide extra friction.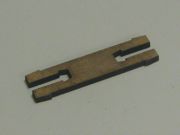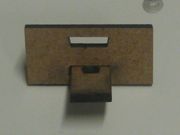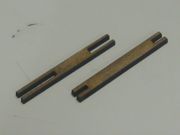 Work on redesigning the car to support side plates with the profile of a real vehicle.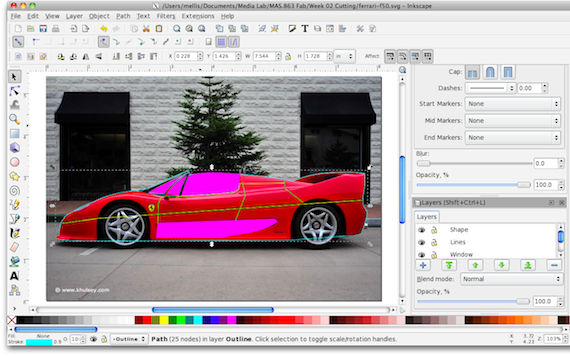 Tracing a Ferrari F50 in Inkscape.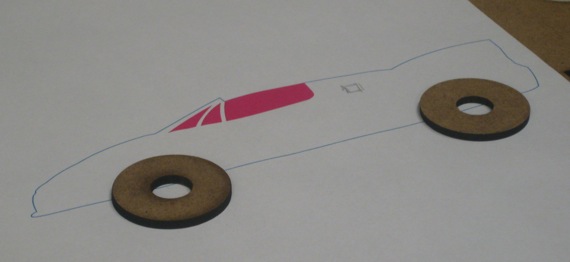 A paper prototype (with wheels). Discussion with Hannah confirmed that a single profile plate in the middle would be cooler than one on each side.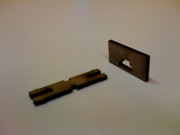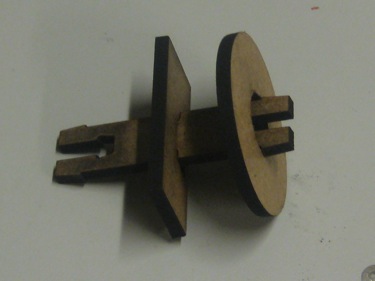 Redesigning the structure to to hold a single side plate in the middle of the axle.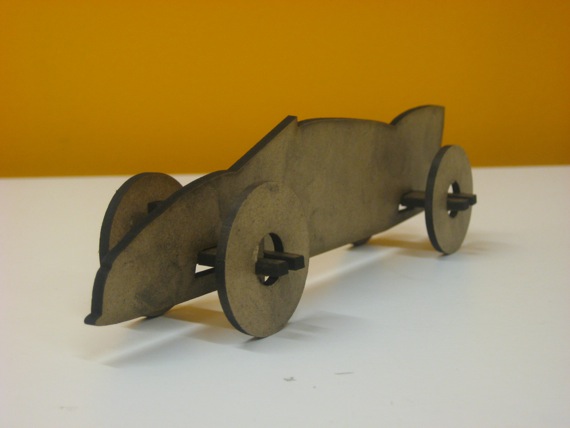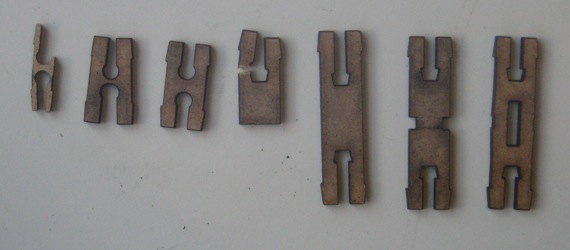 The evolution of the axle design.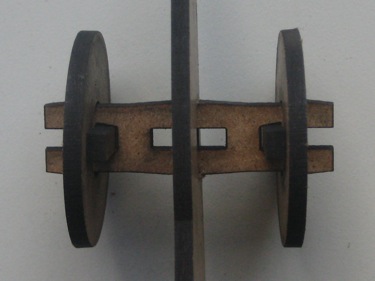 The final axle design installed on the car.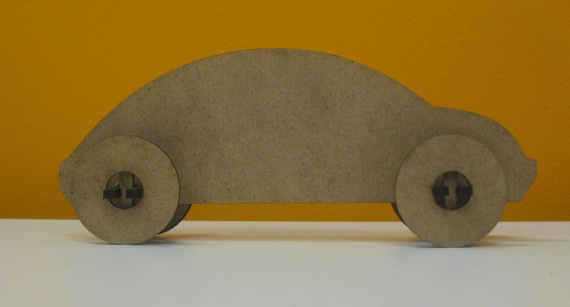 A VW Beetle using the same press-fit structure.
Download: vw_beetle.svg