Scrap Lamp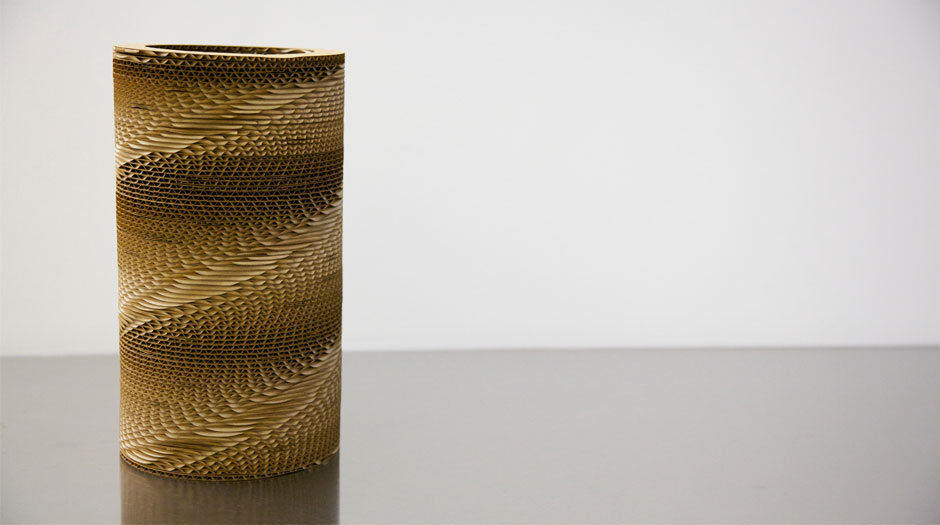 Acknowledgements
Zhe Huang also created a marvelous scrap lamp. His was weaved by hand and no doubt took many hours to create.
Related Links
"A scrap light's lively play on light and shadow invigorates once lifeless materials"
I just quit my job to attend grad school. Which means I'm broke. Really broke. After moving in to my new apartment, I realized I was missing a few things and couldn't afford to buy them new. One such item was a lamp. There are several lamps on the internet that are made of cardboard, all of which retail for greater than $400. After taking a look at the lamp, I figured it's probably not that difficult to make. I was right.
Design
All you have to do is create a set of rings and rotate the notches inside the lamp by 6 degrees. That way the lamp will have a smooth gradient. Then line up the notches and run a long piece of cardboard down the inside to hold it together. I used a .150 inch spacing for the notches in the inside of the rings. When assembled, I can place many different lights inside, however I'm going to opt for a fluorescent bulb running the height of the lamp.
More Similar Projects