Massachusetts Institute of Technology
MAS 863 How To Make (Almost) Anything | Fall 2011
Vernelle Noel - vernelle@mit.edu |
WEEK 2 - PRESS FIT CHESS KIT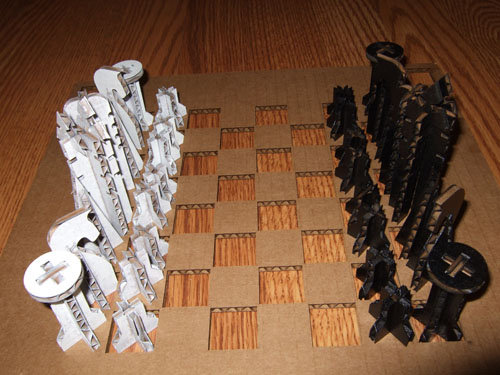 Week 2: Chess Press Fit Kit with Laser Cutter
Monday, September 26, 2011



The assignment for this week was to design, make, and document a press-fit construction kit (a set of parts you can make multiple things from) using the laser and/or vinyl cutter. After receiving that assignment I thought to myself… "Wow! Will I be able to do this?" I spent time looking at the projects done by previous classes and was just amazed! I thought to myself, "How will I do this?!" For the remainder of that evening I brainstormed about possible design concepts; and slept with my notepad and pen closer than usual to me. I woke up at 3am with a few ideas that I wrote down. They were: (1) a chess set, (2) a piece of architecture, (3) a laptop seat, (4) an assembly that spells a code, or (5) an airplane or boat.

Whenever I was able to steal some time I sketched and massaged my ideas. I decided to do the chess set as I love chess and enjoyed the entire process from design to the possibilities of cutting and fitting parts together. I redesigned all the pieces, made decisions on them, the board, and how they would interlock. I drew my project in AutoCAD and did a test cut the following day. I also included pieces for checkers and draughts (other board games). See images of layout of pieces below.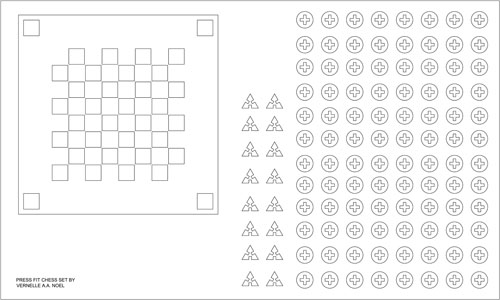 Chess Board and pieces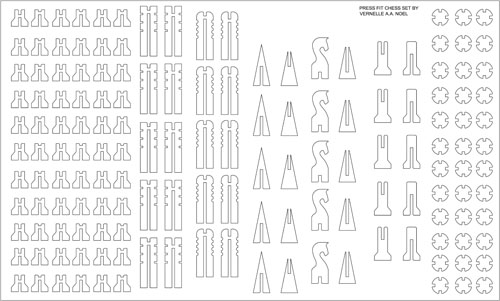 Chess pieces
After my first test cut, my pieces were not fitting snug, they were fitting very loosely. I redesigned and edited my drawings, then gotready for my second Laser cutting session. I cut four pieces to test their fit, and they fit as "snug as a bug in a rug" like they say, so I cut all of my pieces that day.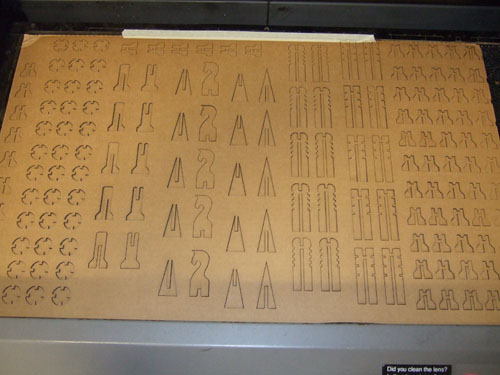 Sheet of cardboard after cutting chess pieces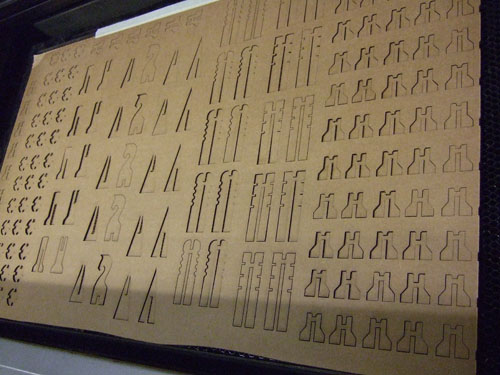 Sheet after cutting chess pieces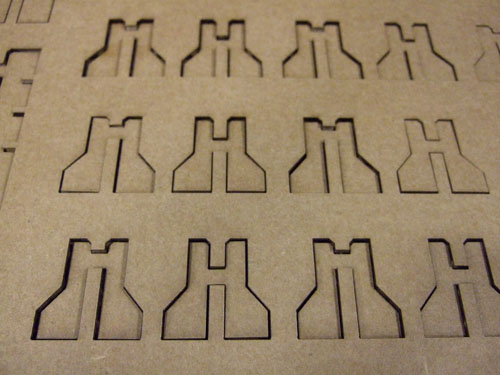 Pawns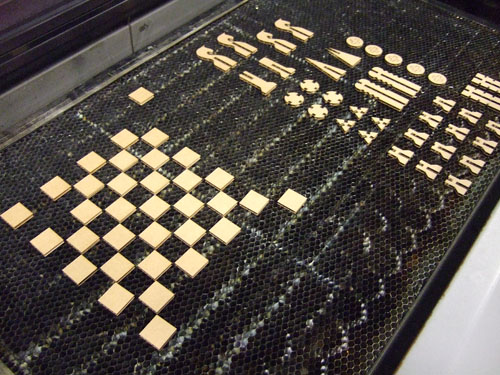 After cutting and lifting the board off the laser cutter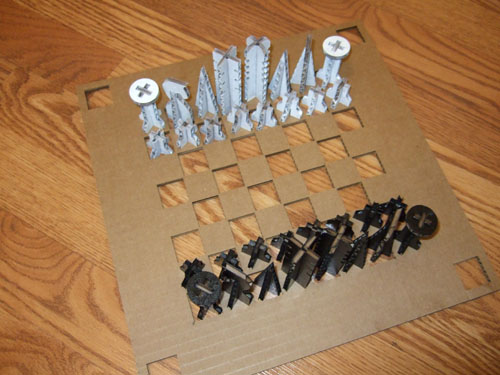 Chess set after putting pieces together and spray painting pieces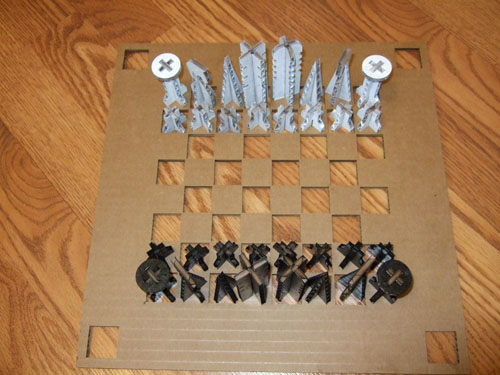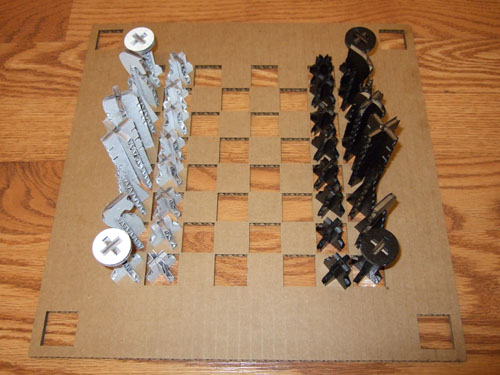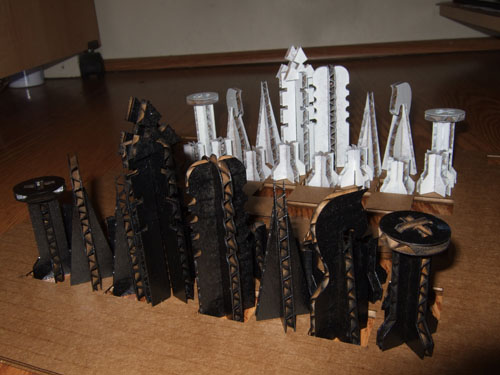 Images of the completed chess set