redraw the echo hello-world board
Using EAGLE CAM tool, I redrew the ftdi hello echo board. First, I imported the components utilized in the board into the schematic and used "NET", "NAME", and "VALUE" to define connections between them.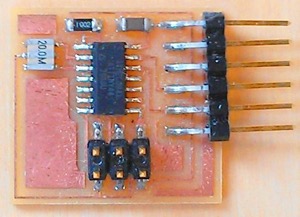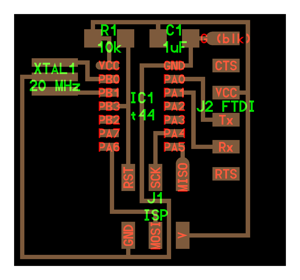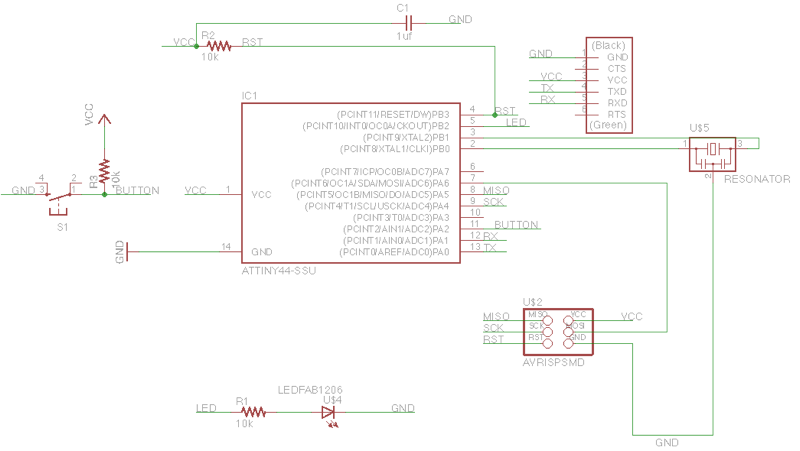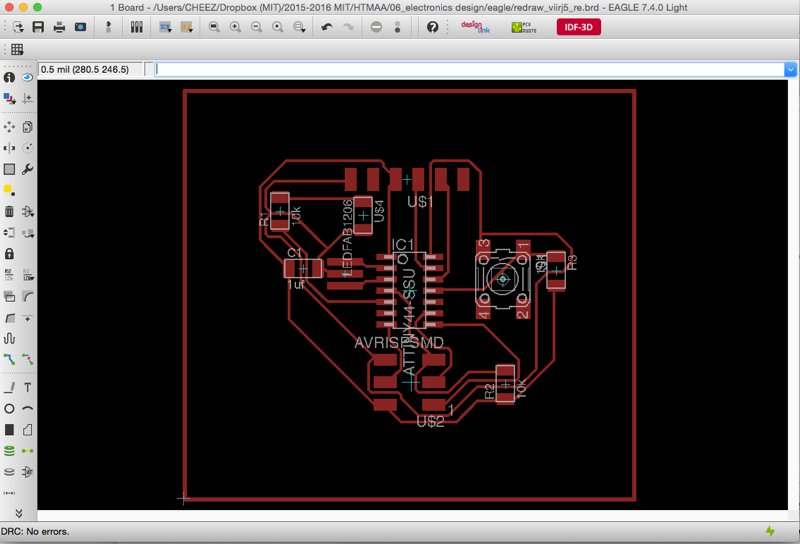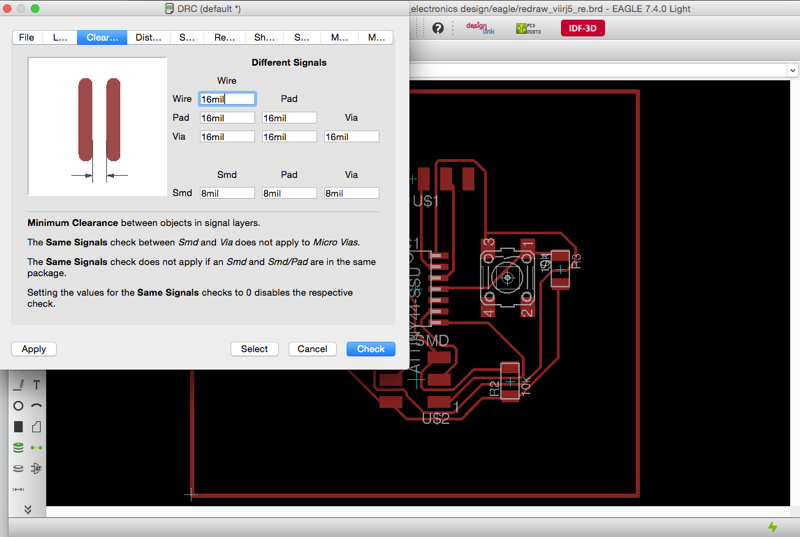 add (at least) a button and LED (with current-limiting resistor)
I wanted to make a board in an arrangement of my mini submarine drawing so I uploaded a bitmap file and moved the board layout over it. The *move* option for eagle is pretty unintuitive: >select all using the *group* option. Then, select the move tool and right click on top of your layout. Then click *move group*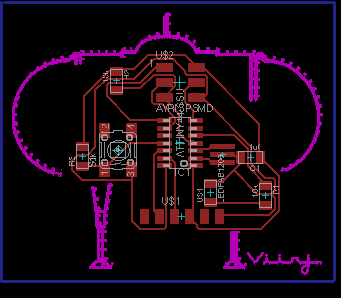 Since I was milliing the PCB out with the Modela, I exported the board as a PNG image at 600dpi in monochrome. Alternatively if I was to send this out to OshPark, I'd export it into a Gerber file instead. This
Sparkfun tutorial details the process of running the CAM script and viewing it using:
Gerber Viewer Online
)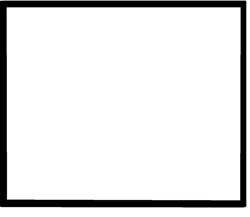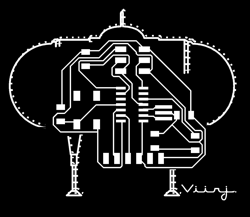 check the design rules, and make it
To begin milling, first the server needs to be started. Once that's up, load the settings into the FabModule. Following the selection options, I loaded the design, selected the endmill and zeroed the modela to my copper board. Finally, I select calculate to generate the tool path. Depending on how it looks, I might increase the number of offsets from 4 to 7-15 to get a cleaner finish on the leads.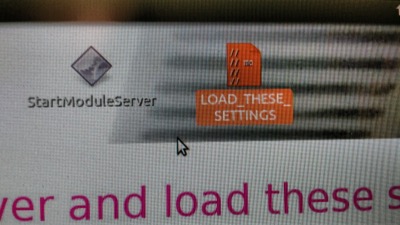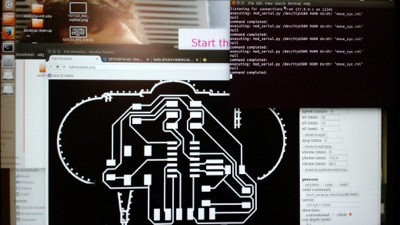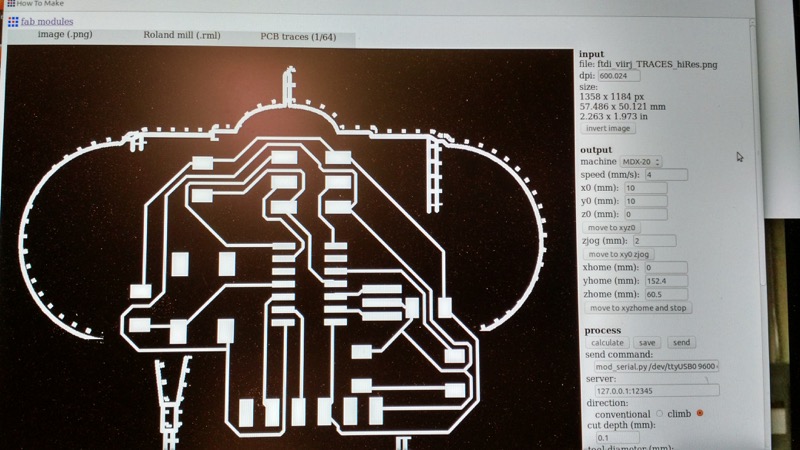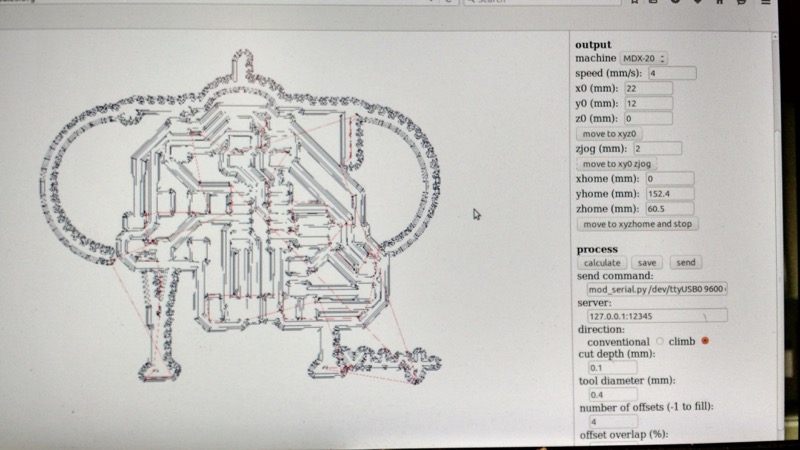 I changed the endmill between from 1/64 for traces to 1/32 for interior.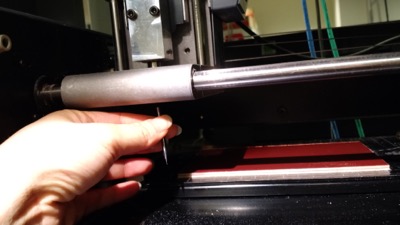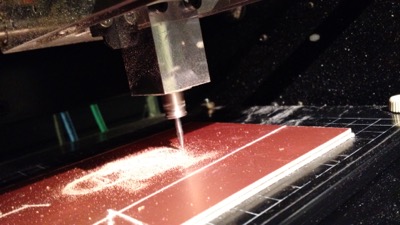 After it finished milling, I cleaned out the copper residue with a razor blade and then picked it clean using tweezers before soldering all the components on.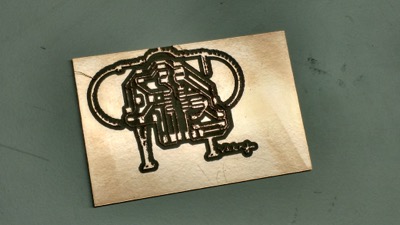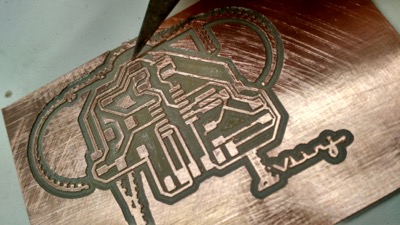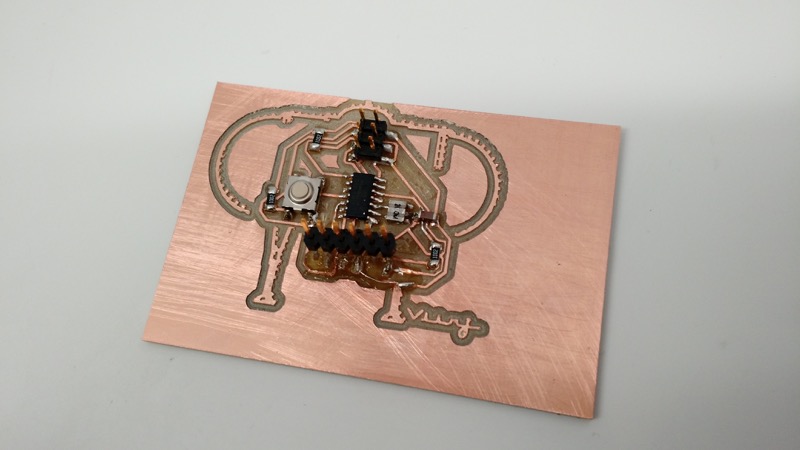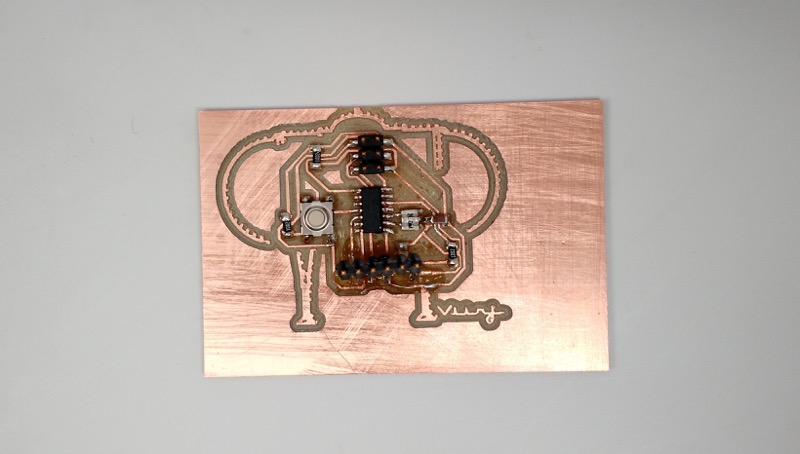 extra credit: simulate its operation
eagle > LTSpice? > modella mill > solder